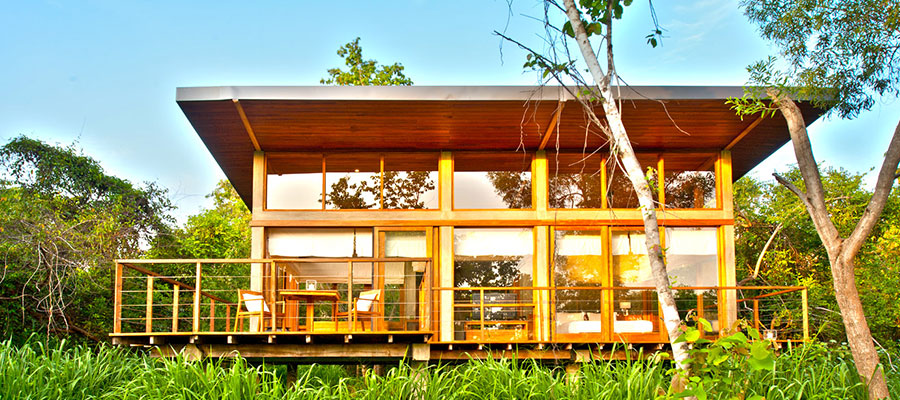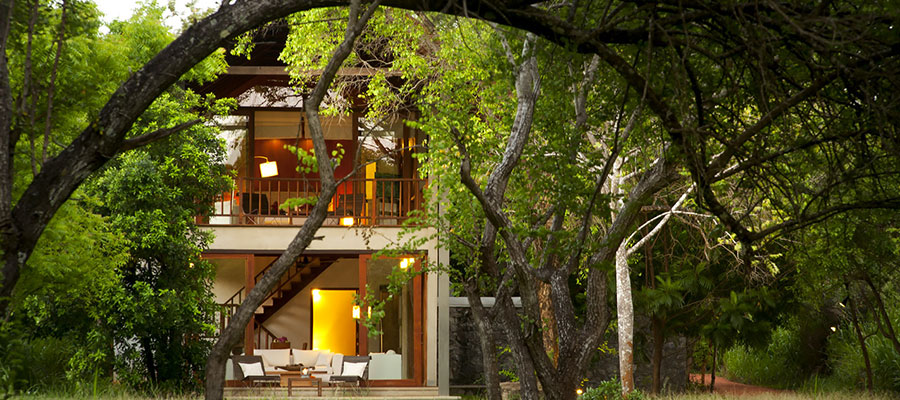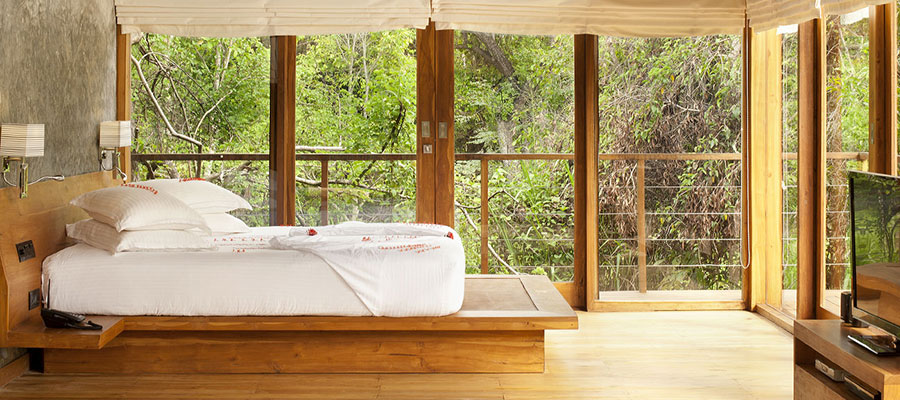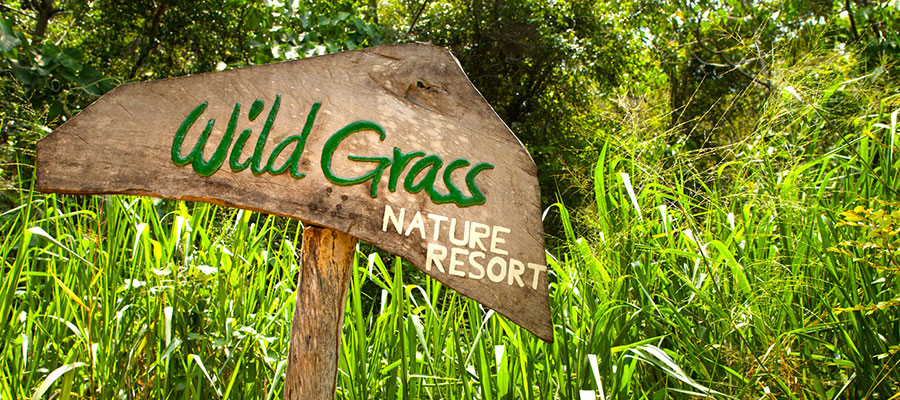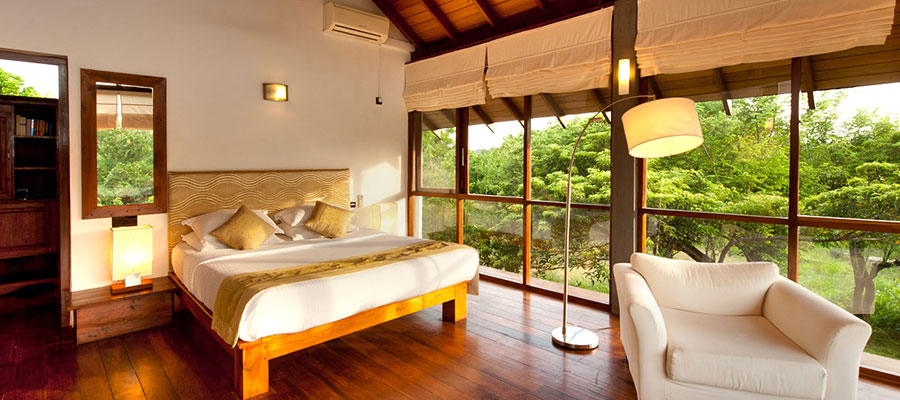 Welcome to Wild Grass - an unforgettable experience nestled in the heart of an enchanting forest, amongst the whispers of trees and magical birdsong, there exists a slice of paradise. Surrounded by jungles, a lake and the Kandalama hills, Wild Grass is a welcoming eco-retreat located in the cultural Triangle between Sigiriya and Dambulla. The tranquil haven is designed to captivate both heart and mind, where you can enjoy nature without having to sacrifice luxurious living.
Accommodation
Wild Grass villas speak volumes of sheer comfort, artfully constructed almost entirely of stone and wood. A blend of modern functionalism and local architecture underpins the design of the villas and each is a unique entity. Generous use of glass provides a stunning experience of waking up in your plush bed to an unrestricted panoramic view of the mysterious and magical forest around you.
Double / Triple Occupancy Villas: The villas come in two layouts, one on a single, raised level comprising air-conditioned living and bedroom in one seamless space with en-suite bathroom and outdoor rain shower, external deck and balcony. Villas on two floors have a lower-level living room with fan, and an air conditioned bedroom upstairs.
Family Villas: There are two types of family villa.
Villa on two floors, comprising two bedrooms and two bathrooms, living room, porch and balcony. Ideal for families with small children.
Villa on raised, single level, comprising two bedrooms and two bathrooms connected by an open air living room/deck. Perfect for friends traveling together and families with older children.
Dining
As a small boutique hotel, Wild Grass is able to offer personalized attention to guest needs. Healthy, tastefully prepared food is an integral part of the Wild Grass experience. Both international and local cuisines are offered, while paying careful attention to guests' individual requirements. Special food requests (including vegetarian, vegan or gluten-free meals) and other personal preferences are accommodated by Chef.
Guests can either dine at the Treetops restaurant located above the main lounge, or under the stars on our terrace, at the poolside, and even in the privacy of your villa.
Experiences
Nature Tours & Trekking : Nature Tours, bird watching, village walks, night tours can be organized both within and outside the resort. One can also try out mountain hiking and indulge in the breathtaking views from atop.
Cycling : Bicycles are provided by the resort to discover the sights and sounds of the village.
Safaris : Safaris to the nearby national parks of minneriya and wasgamuwa can be arranged from the resort.
Fishing : One can also enjoy fishing and ignite the angler in one self.