The Founders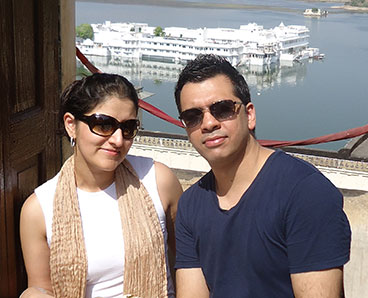 Exquisite Travel Collection was founded by Amrita and Naveen in 2015. Chartered Accountants by profession, they like to call themselves travel nomads by passion! After spending a decade working in consulting and finance with Deloitte and GE Capital in UK and Australia, Amrita and Naveen relocated to India to become the 3rd generation taking forward their family business of travel.
Within a short span of time they saw themselves being lured towards unique and experiential travel products. Soon they started connecting with like-minded international travel trade and found themselves providing professional advice about experiential travel products in the Indian subcontinent. With no common platform showcasing the best and boutique of the region, they took it upon themselves to establish a trusted source of information verified by personal site inspections, to promote unique and experiential travel products of the Indian subcontinent.
Their training as financial analysts instilled a compelling need for perfection, which culminates into their approach at Exquisite Travel Collection. Every travel product is thoroughly reviewed and personally inspected and verified by them to ensure it meets the required quality standards, before being featured in the collection. Only those properties that endorse the Exquisite ethos and are found complementary during site inspection, are invited to join the Exquisite Travel Collection.
Exquisite Travel Collection aspires to be the finest collection for Diverse, Unique, Bespoke, Experiential and Quality travel products of the Indian Subcontinent.