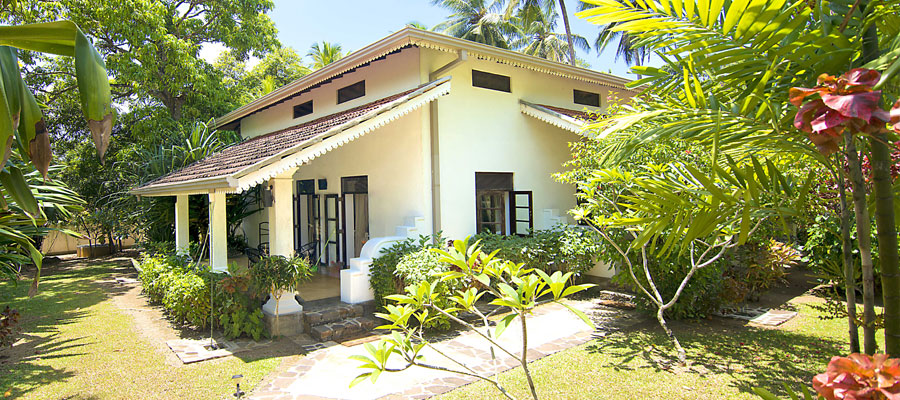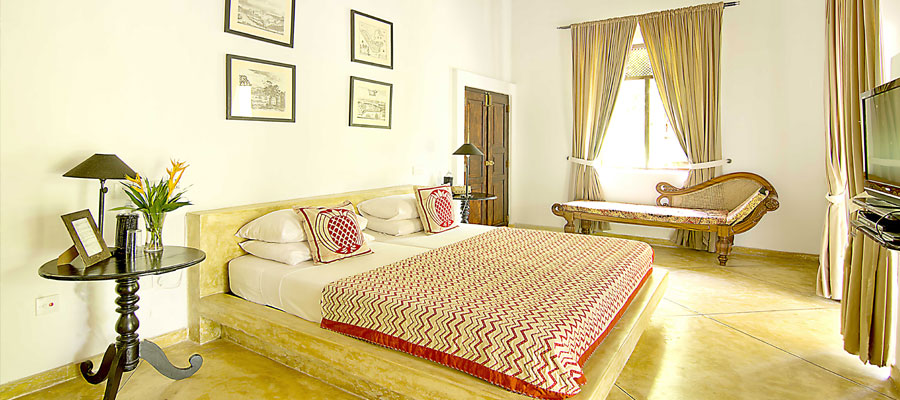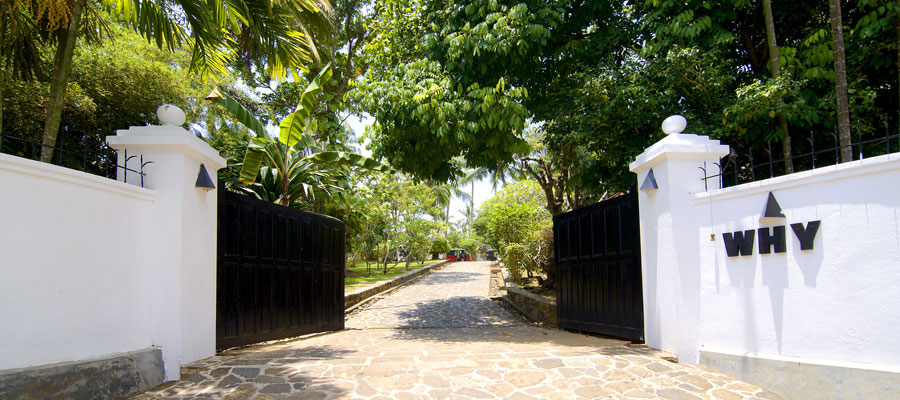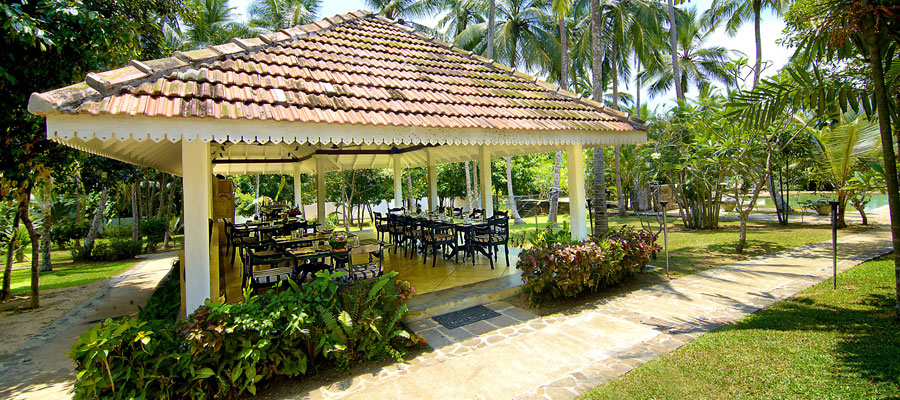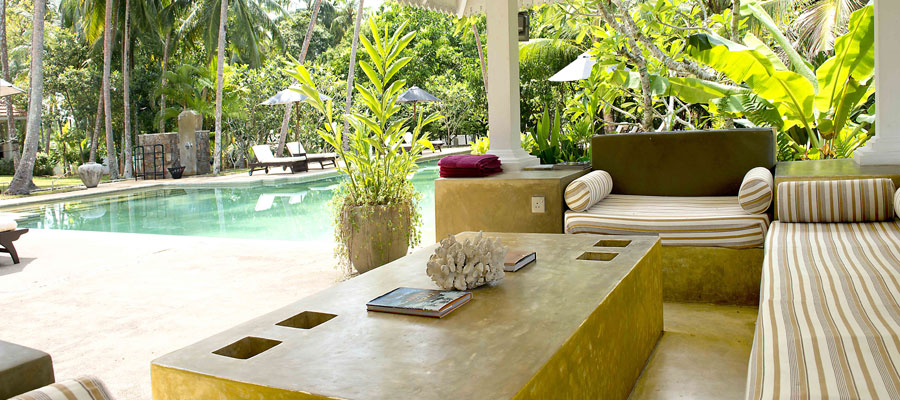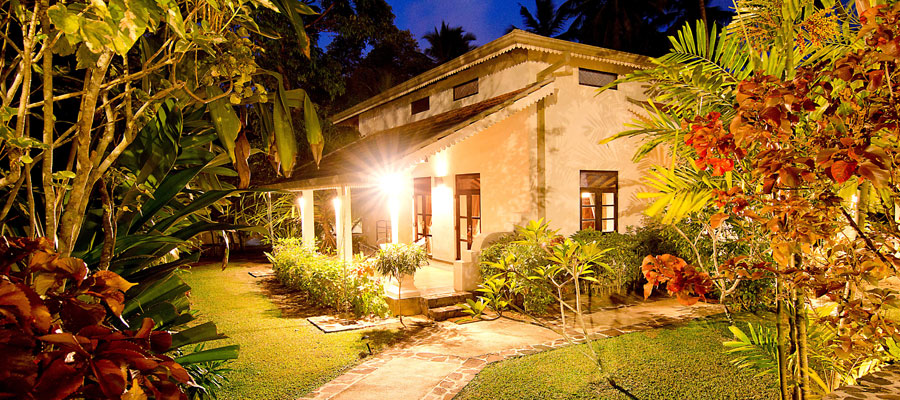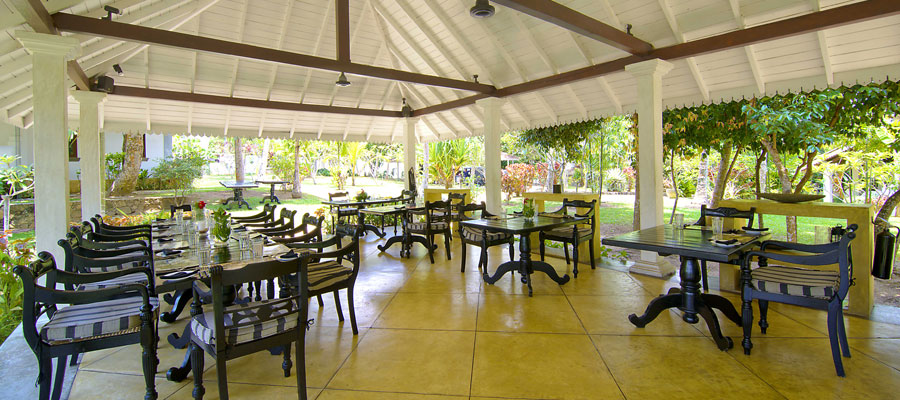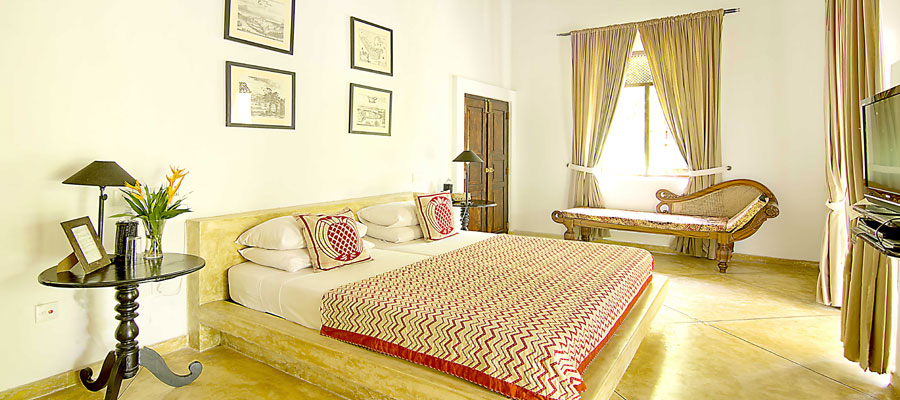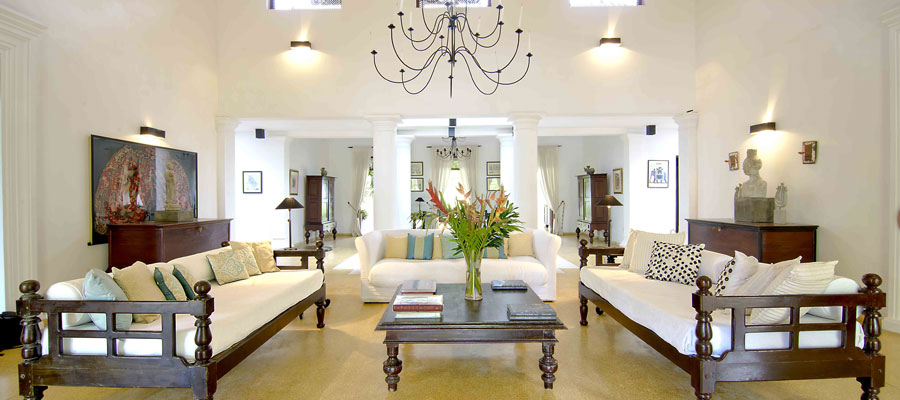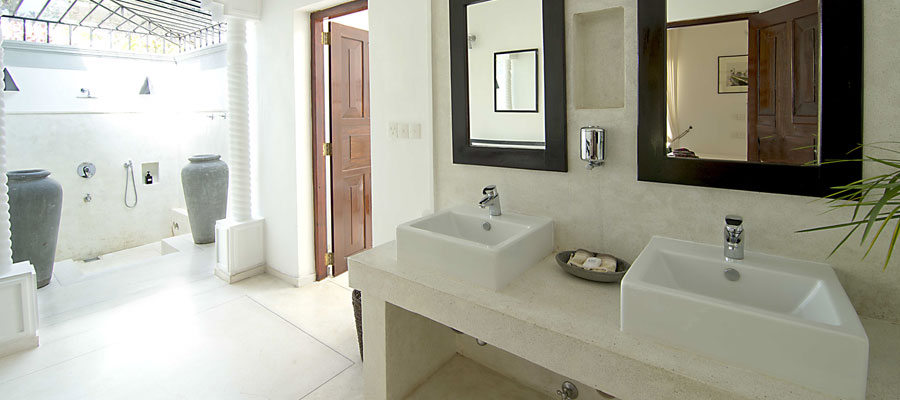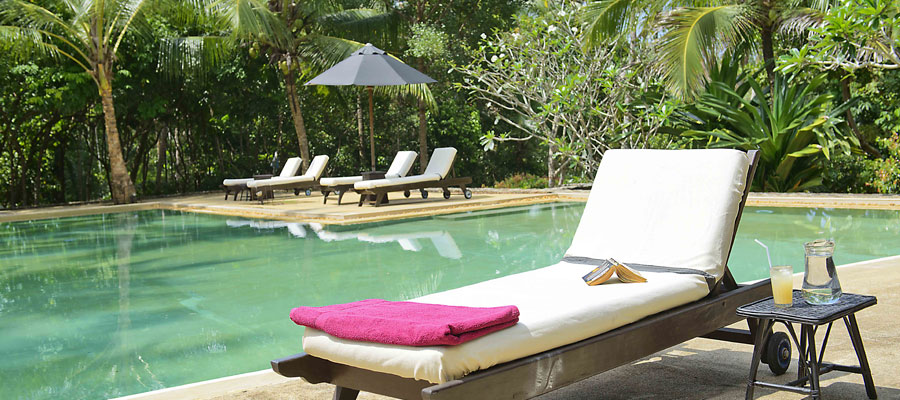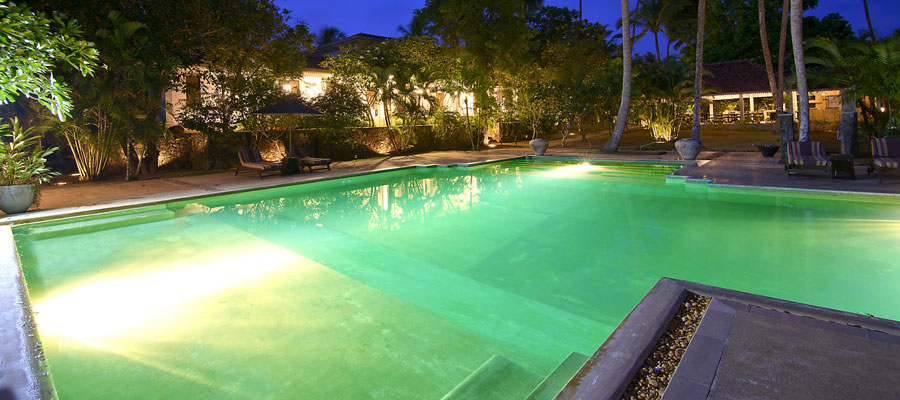 Set in a lushly landscaped three-acre garden, Why House is a beautiful, family-orientated boutique villa hotel near Galle. Located minutes from pristine beaches, a stay at this elegant country house amidst rural rice fields blends luxury with informality. Rooms are elegantly furnished with contemporary luxuries while a dedicated team of staff led by experienced western management promises guests an excellent service. An excellent in-house restaurant and a large pool, makes Why House a perfect place for guests looking for homely comfort and personalised service.
Accommodation
Why House has eight double ensuite rooms with private garden- or pool-view terraces. Each individually designed room comes with air conditioning, satellite TV, free Wi-Fi, mini fridge and a luxurious ensuite bathroom. Individual rooms, or the Main House and Garden House in their entirety, can be booked independently, or the whole property taken on an exclusive basis. The ro om categories at Why House are as below:
The Main House Rooms: There are three rooms in the main house. There are two suites with a main bedroom and an anteroom, which can accommodate two single beds. The third bedroom in the Main House is a double with wheelchair access.
Cabanas: Set in the garden overlooking rice fields, there are two cabanas. Each cabanas is made up of two hexagonal buildings - one housing the bedroom, with a split king bed, and the second, accessed via a three-metre covered walkway, a private bathroom.
Garden House Rooms: There are three spacious rooms in the Garden House. One of these has a split king bed and can accommodate two adults and two children. The second can sleep two adults and one child. The third room is a mezzanine, and sleeps up to four guests; two on the ground floor in a double and two upstairs in twin beds.
Dining
The resort has a open-sided dining pavilion that serves multi-cuisine menu including Sri Lankan, Western or Asian cuisine. All of the dishes on the hotel's menu are prepared from the best locally sourced ingredients. The guest can choose to enjoy their meals in the restaurant or also privately in the room verandah.
EXPERIENCES
Why House is ideally located for exploring Galle (15 minutes away), the region's sandy beaches, and for embarking on seasonal whale watching, diving, surfing and snorkelling expeditions. Other activities include guided bike rides, lowland tea estate visits and boat rides on Koggala Lake.
Several in-house activities are also available for the guest- volleyball, badminton, elephant rides, Sri Lankan traditional dancing, snake charmer with friendly monkey, Sri Lankan cookery demonstrations and in-room Spa therapies.