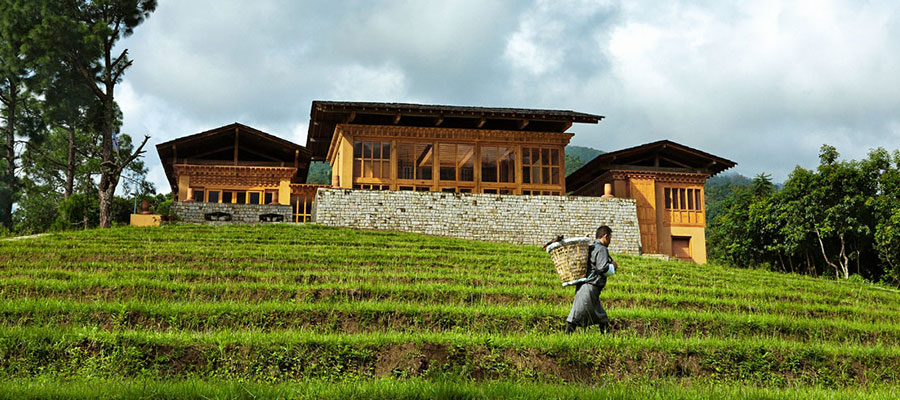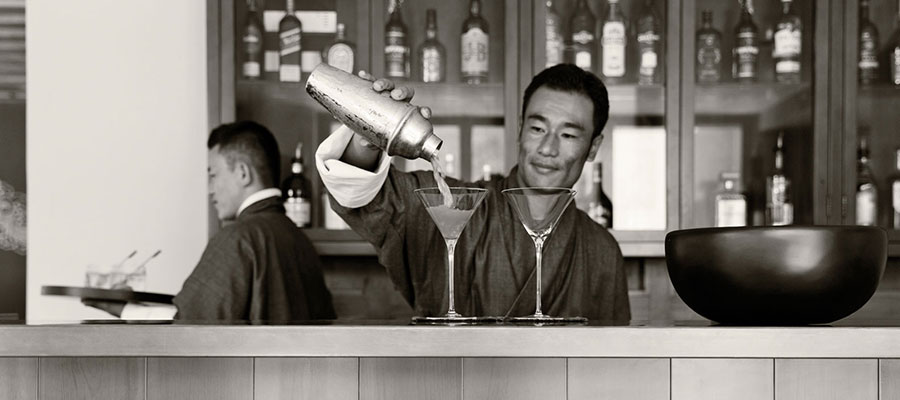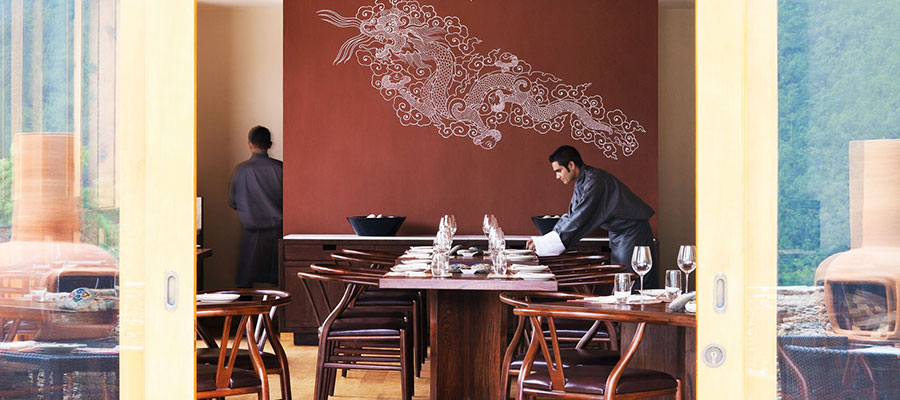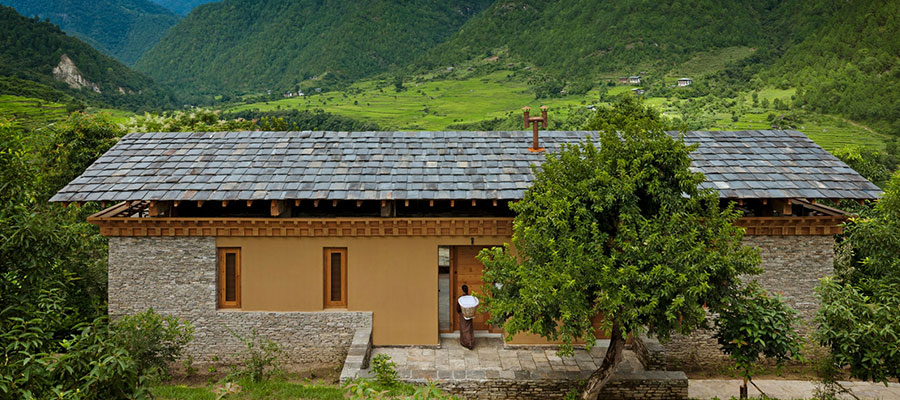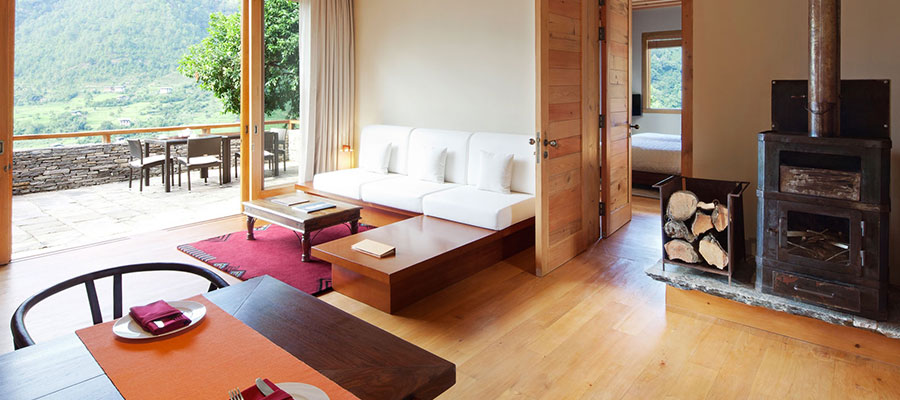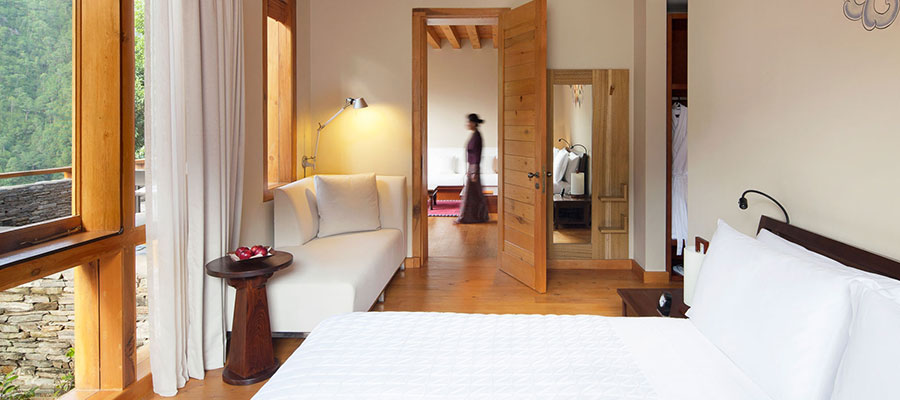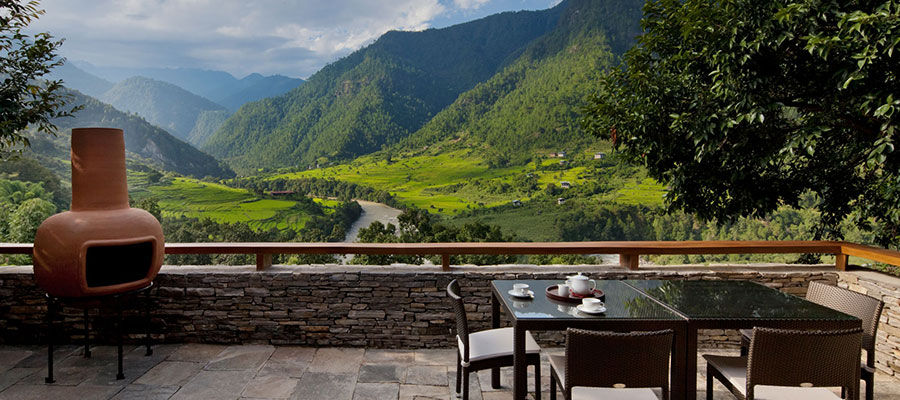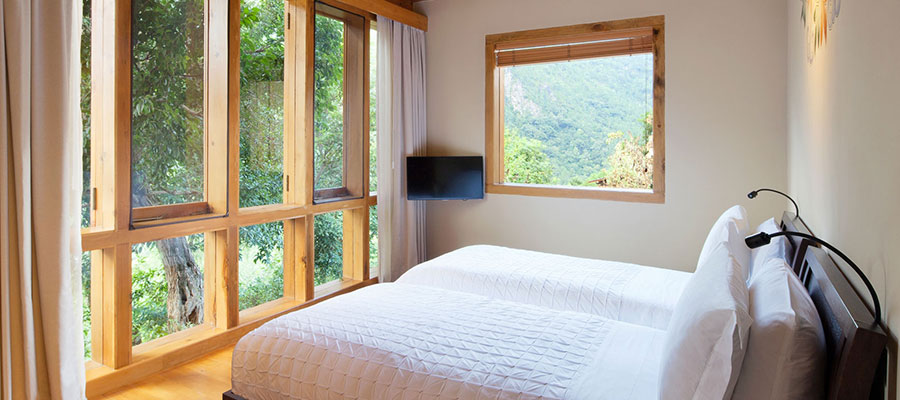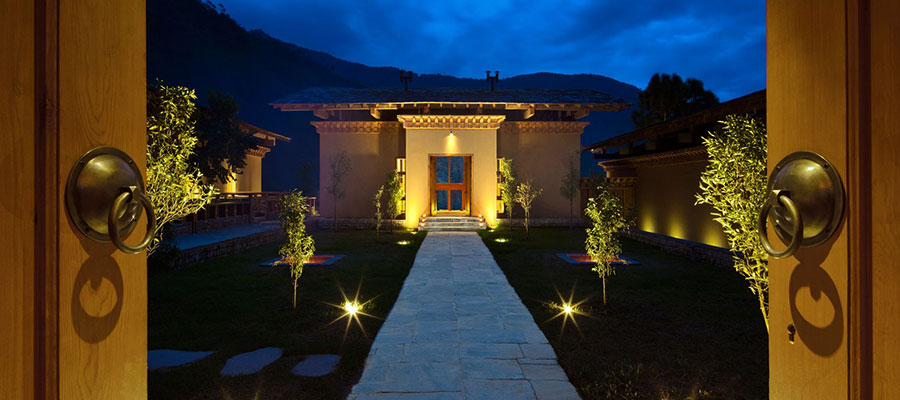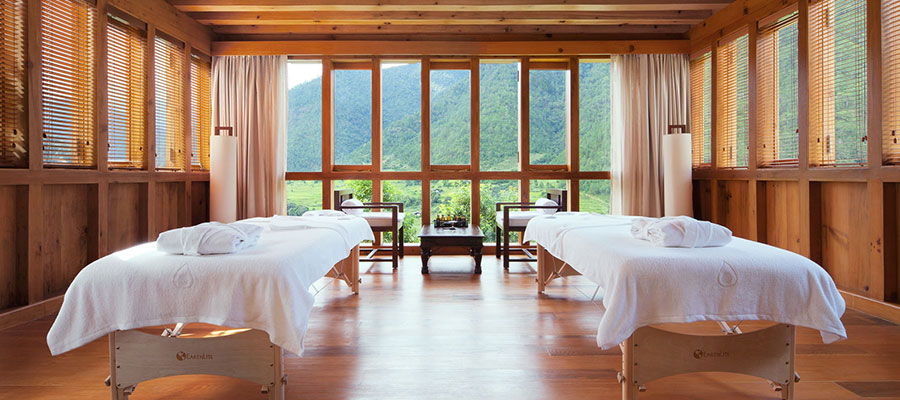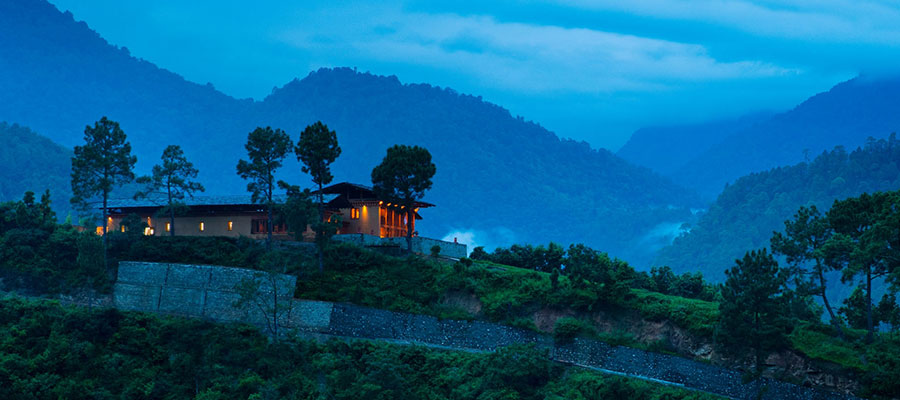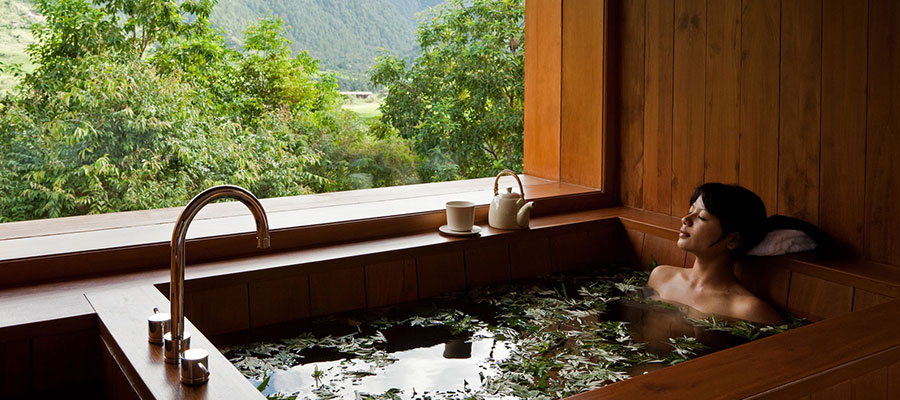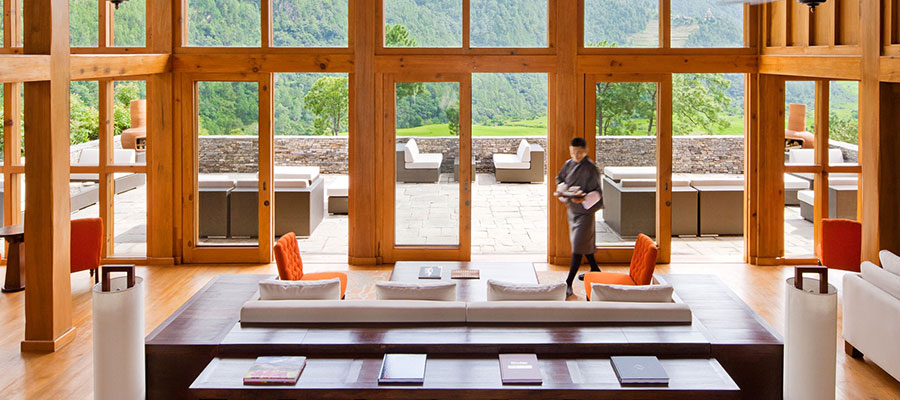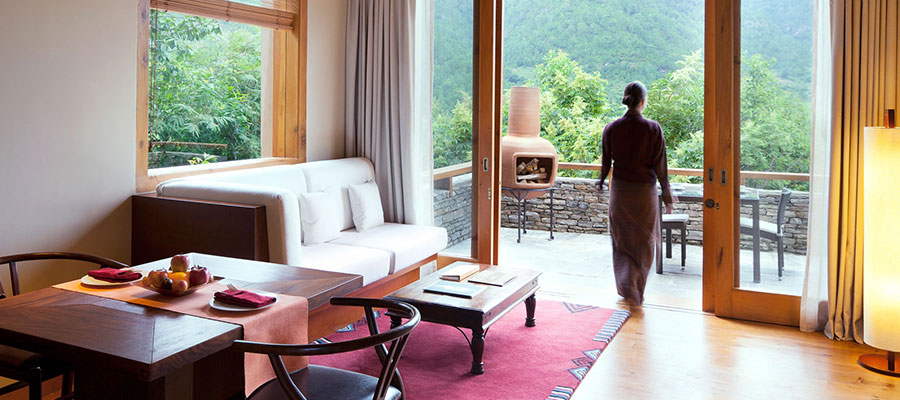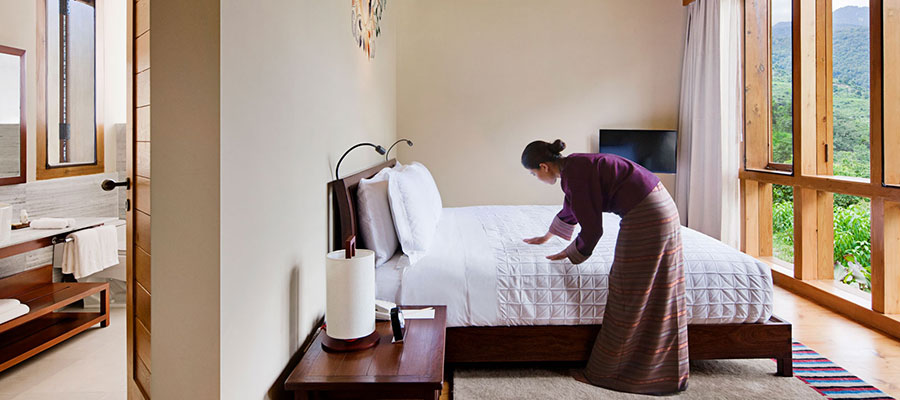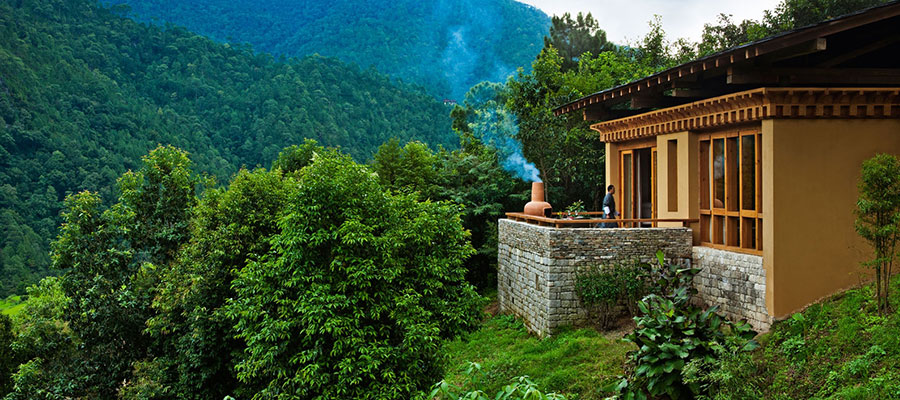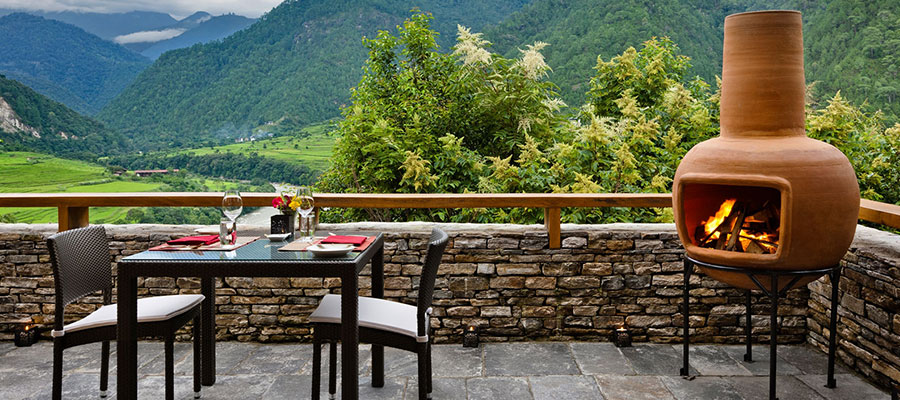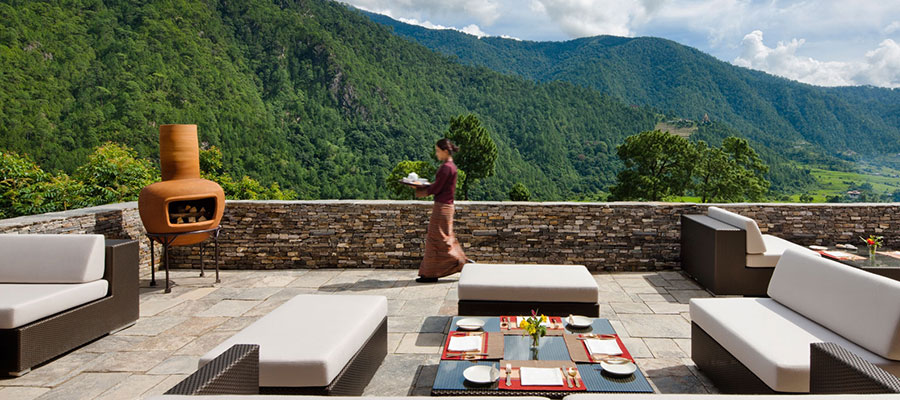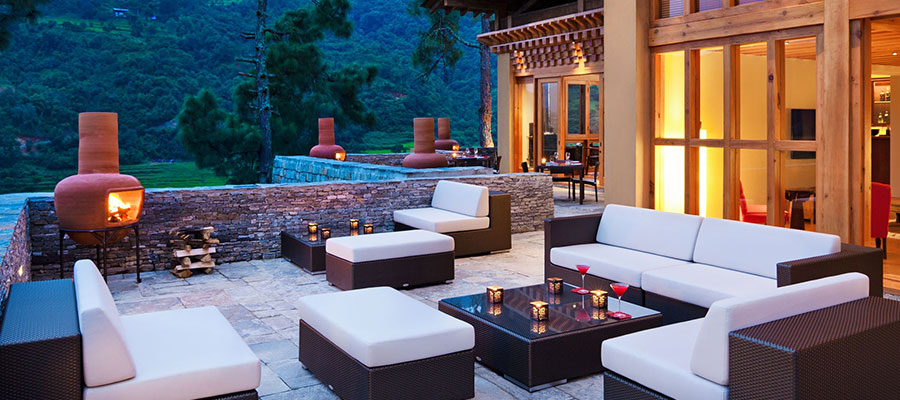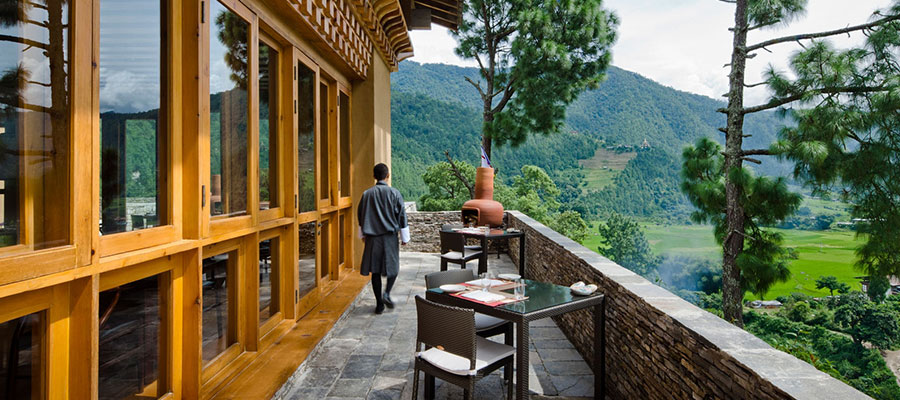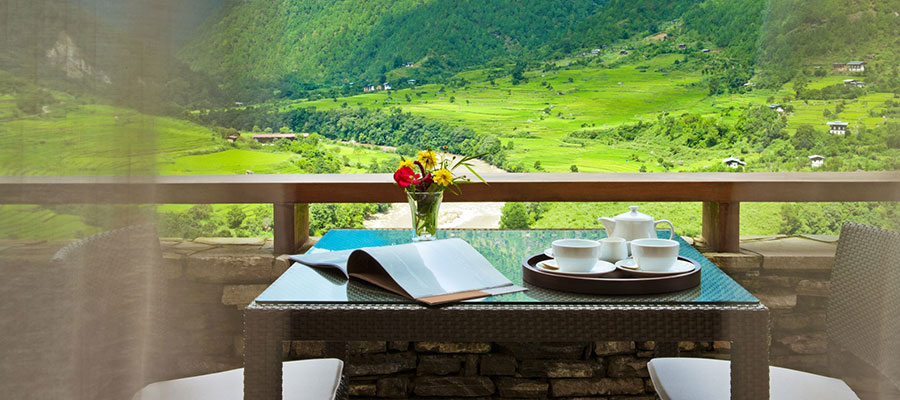 Uma by COMO, Punakha, is an intimate, luxury lodge located at the far western end of the lush Punakha Valley. Overlooking a snake-like bend in the Mo Chu river, Uma Punakha is ideally located for those who wish to explore this remote Himalayan Kingdom. This rustic mountain lodge combines impeccable luxury with authentic culture and makes the perfect place for exploring Punakha whether it is visiting monasteries, taking part in a private blessing ceremony, trekking or mountain biking in the surrounding hills.
Accommodation
The Uma, Punakha has 11 rooms and suites classified into:
Valley View Room: The Valley View rooms—some with outdoor terraces—are light and airy with king-size or twin beds, sheesham-wood furniture and bright wall paintings by local artisans. These rooms also have enough space for a comfortable lounge area, deep bathtubs and a separate showerstall.
One Bed room Villa: These oversized freestanding villas come with a separate living room, dressing room and bathroom, this elegant one-bedroom, standalone house, has French windows opening up to the valley view from the bedroom The villa has its own glade, where rhododendrons and hydrangeas frame the view from the terrace.
Como Villa: The stately Como Villa is a two -bedroom villa with a large living area and an outdoor terrace. Two double bedrooms flank each side, affording dramatic views of the Punakha valley.
All the rooms comes with complimentary WiFi, tea/coffee making facilities, complimentary bottled water and fresh fruit daily, satellite TV (32" LCD TVs), direct dial telephone and hairdryer. Every room commands sweeping views of the Punakha Valley and the Mo Chu river.
Dining
Bukhari is the main restaurant at Uma by COMO. Lunch dishes tend more towards international comfort food, while dinner is gastronomic. Menus are based on seasonal, local produce both Bhutanese and international dishes with strong flavours and serious finesse.
Lots of private dining options are available on request. Be it a romantic supper on the villa's terrace or an adventurous picnic on the banks of the Mo Chu river, the hotel can help you stage a memorable occasion.
Experiences
There are many experiences at the Uma Punakha including the options to take day-walks, raft down the river, cycling and visiting local markets, Punakha is possibly Bhutan's most interesting destination to visit. Added to that, it is lower in altitude, therefore it offers a better climate and doesn't become quite as cold during the winter months.
Uma Punakha has a COMO Shambhala spa offering traditional holistic therapies such as hot stone baths to relax. The Spa has one double treatment room and a single treatment room, and a hot-stone bath. The COMO Shambala Retreat offers a selection of Asian-inspired treatments, including signature massages, facials and body therapies, all carried out in a magnificent setting with far-reaching views of the valley.