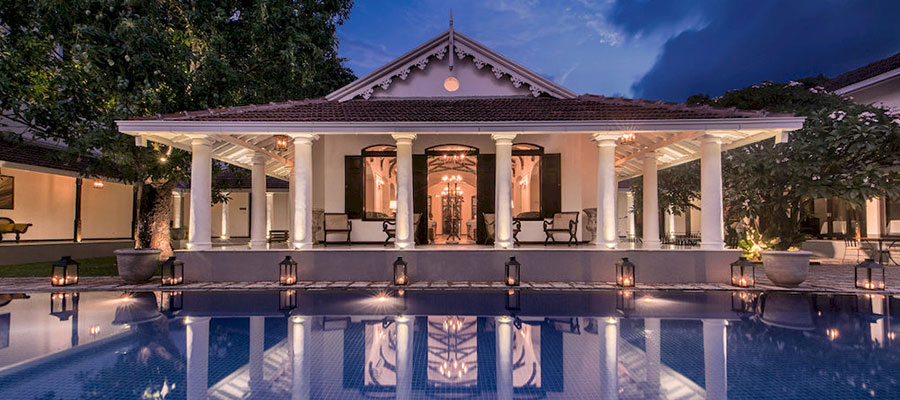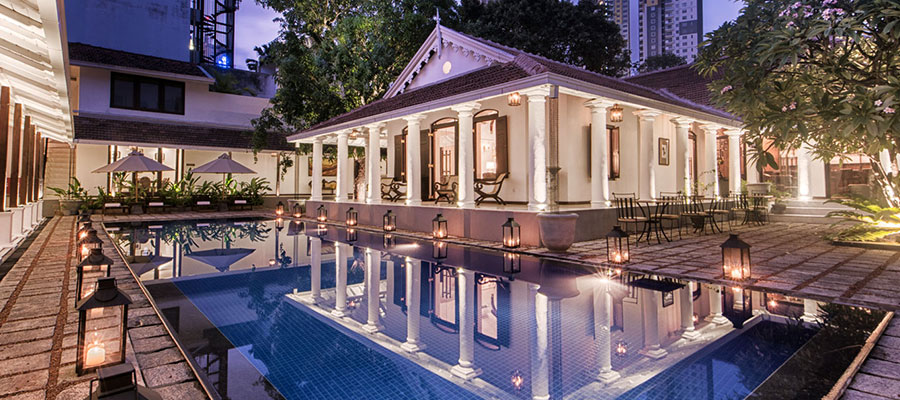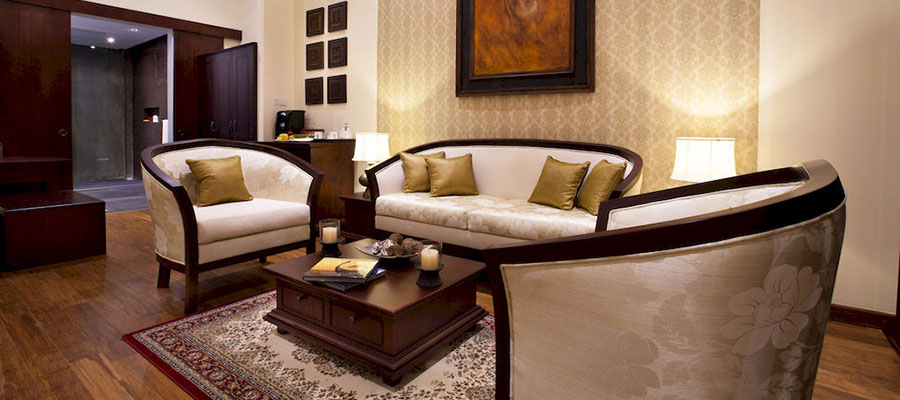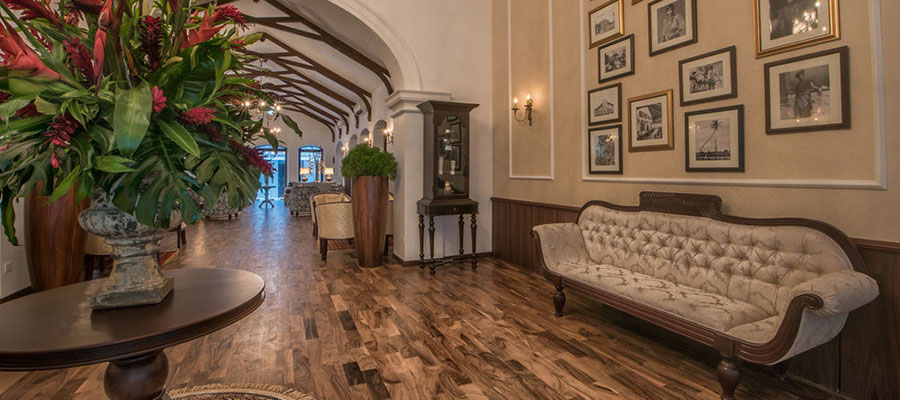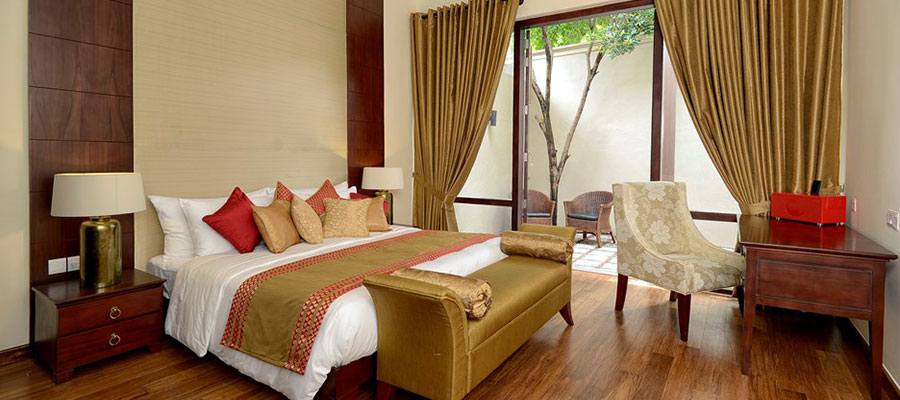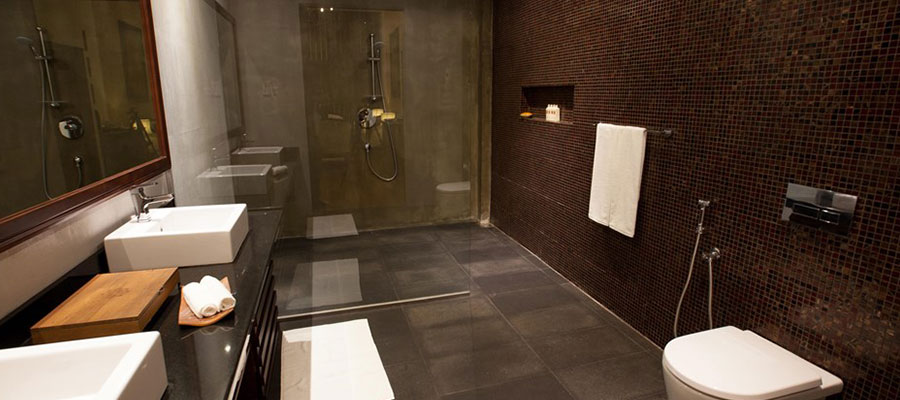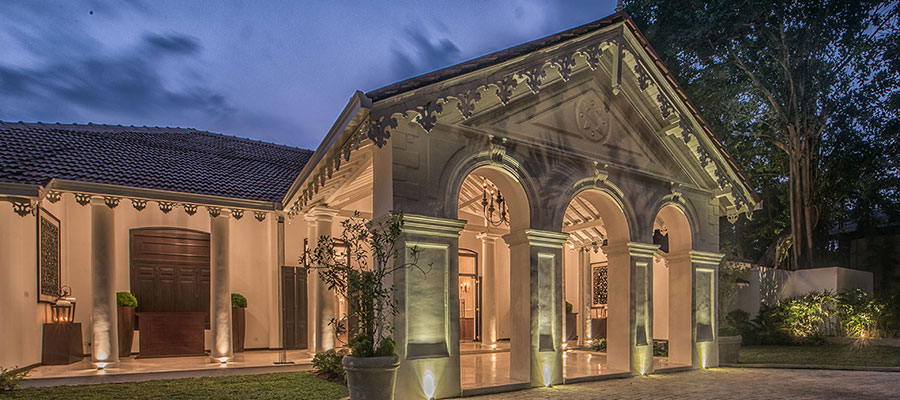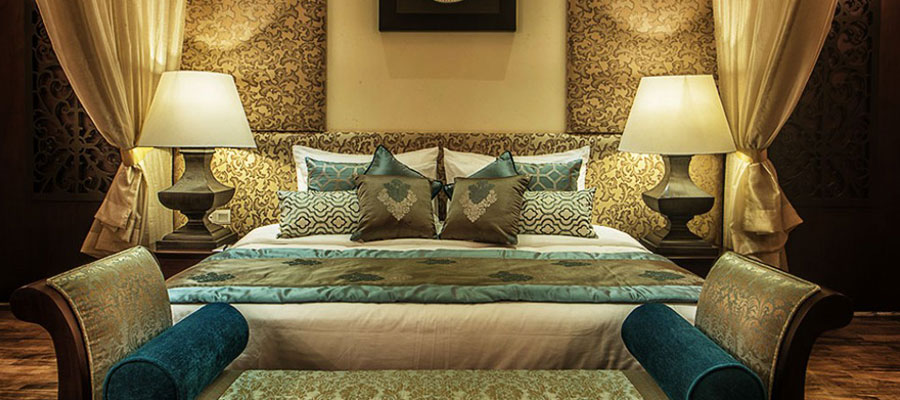 Nestled between leafy Park Street and the lakeside Buddhist shrine of Gangarama, the Residence is a unique boutique hotel in Colombo. Redolent with 150 years of history, the property was once a private townhouse frequented by British Governors, Maharajas and the cream of Ceylon society.
Today, this unique luxury Residence is a well managed hotel which remains faithful to the building's original aspect. The opulent suites exude serenity with their tastefully themed living rooms, stylish bathrooms and outdoor private courtyards for dining and relaxation. The spacious, leafy gardens and private courtyards, the gourmet restaurant, swimming pool, gym, bar and 'great room' for private functions makes the Residence, a more refined choice for long or short stays in Colombo, as well as the ideal place to meet, relax or celebrate.
Accommodation
The Residence consists of 11 luxurious suites categorized as :
Park Suites: The Park Suites consists of a living room, bedroom, en suite bathroom and outdoor private courtyard for dining and relaxing. The spacious bathrooms feature rain showers and oversized vanity consoles.
Residence Suite: The palatial Residence Suite, fit for royalty, offers gracious, exquisitely proportioned and detailed apartments filled with every amenity and indulgence. The Residence Suites consists of a living room, bedroom, en suite bathroom, an outdoor private courtyard for dining and relaxing and a spacious private garden. The spacious bathrooms feature a whirlpool bath tub.
All the suites at the Residence are fitted out in opulent style. Warm lighting, ornate furnishings and Belgian rugs exude a sense of serenity and ease. All suites at the Residence are equipped with 42" flat-screen TV, Wi-Fi, mini-bar and tea/coffee station.
Dining
The Residence has an all day fine dining restaurant that offers traditional recipes with contemporary twist. Well-stored wines from their large, knowledgeably-stocked cellar complement the parade of chef's specials, à la carte treats and irresistible desserts. The 100-seat space, overlooking the swimming pool, is designed to allow seating indoors or al fresco, according to the weather and your mood.
The hotel has a bar that serves a good variety of cocktails, wines and premium whiskies from around the world. The bar is also a great place for a between-meals or late-night snack.
EXPERIENCES
The hotel offers sightseeing tours to the local attractions of Colombo. There are plenty of things to do in Colombo: this typically cosmopolitan Asian port city offers ever-more stylish contemporary eateries, galleries and museums. Surprises abound in its old quarters, many of them recently renovated, where you can find great local food, discover a characterful shop or rest your well-walked feet in a tiny, convivial cafe.
Excursions can be arranged to the beaches and fish markets of Negombo.