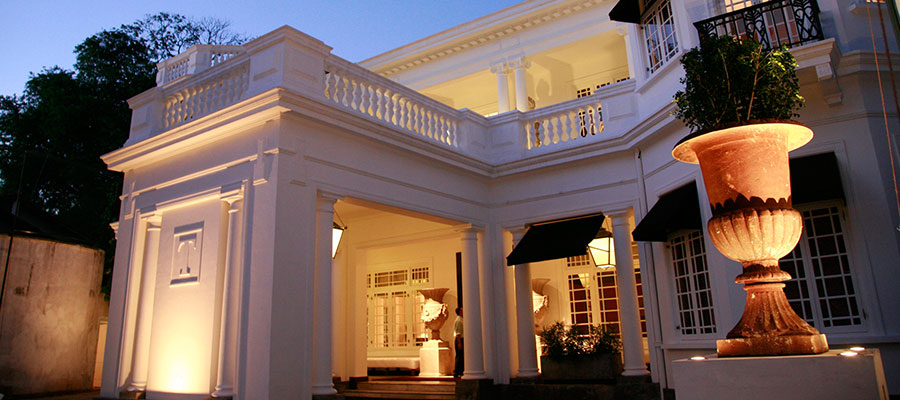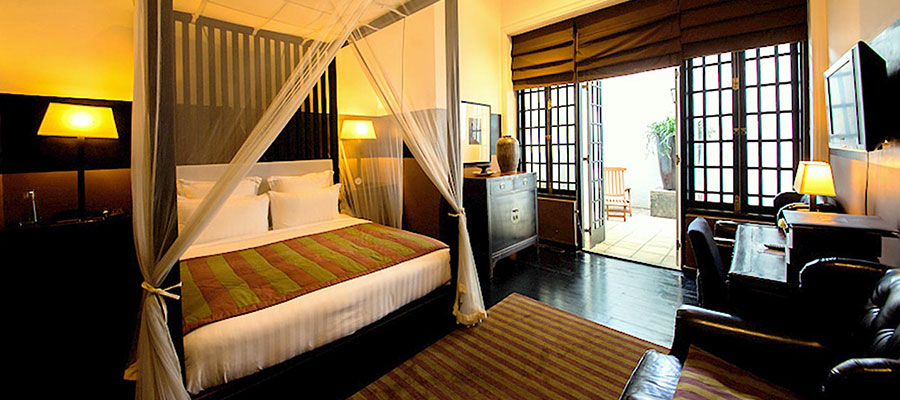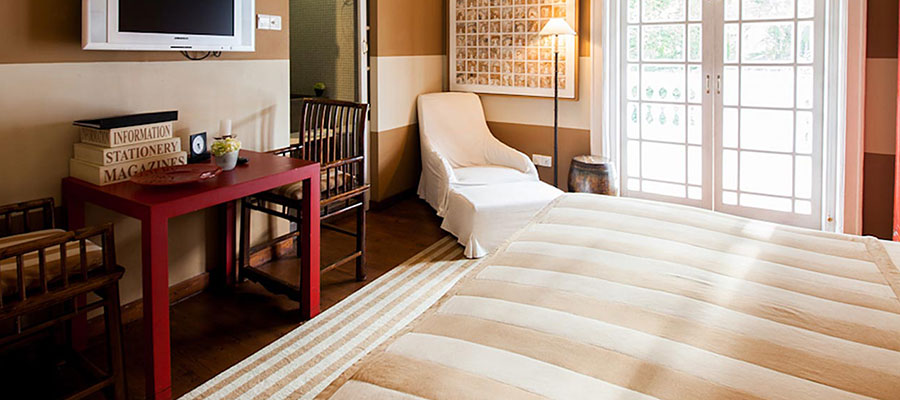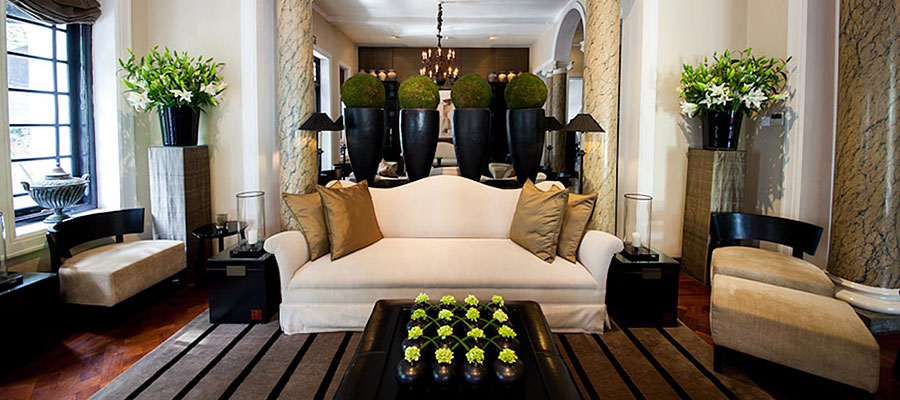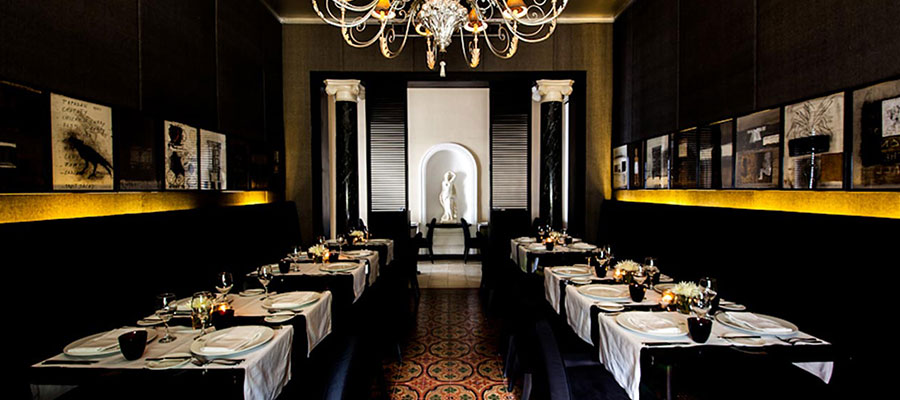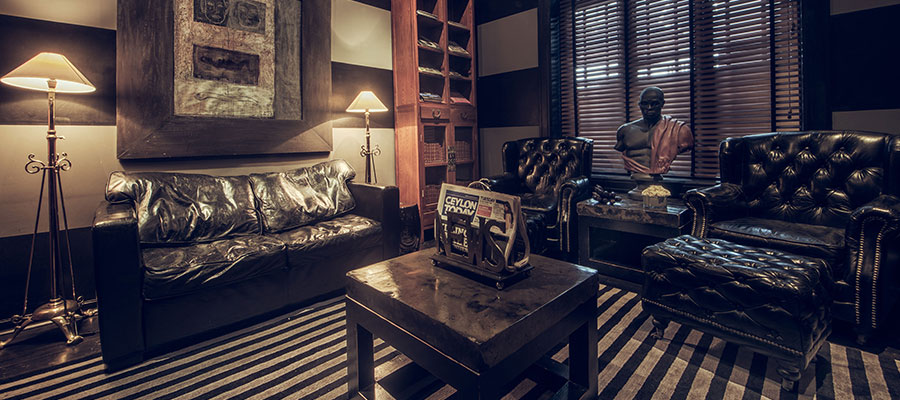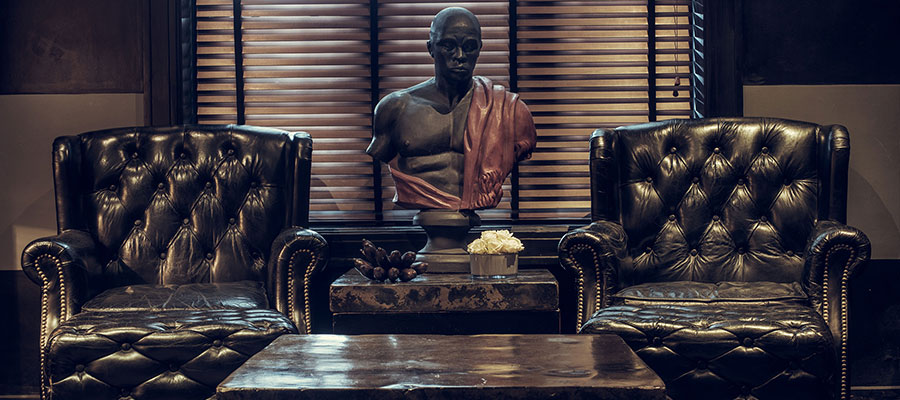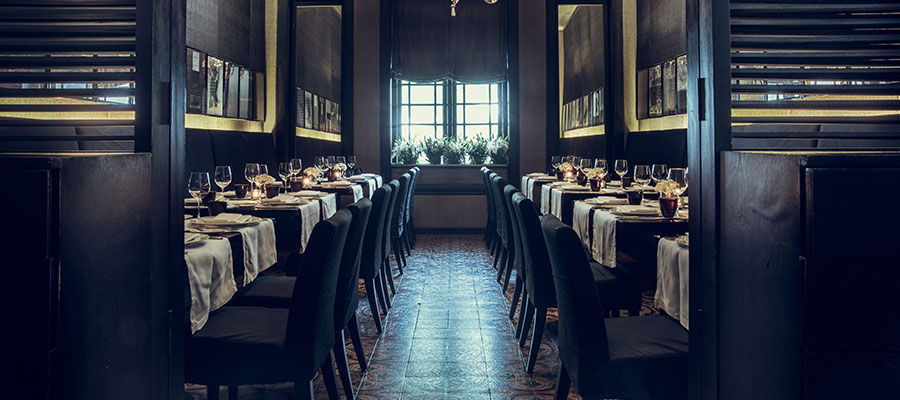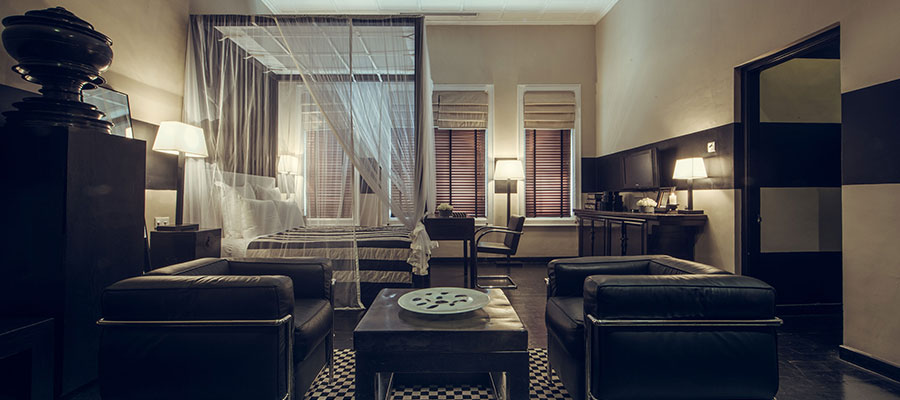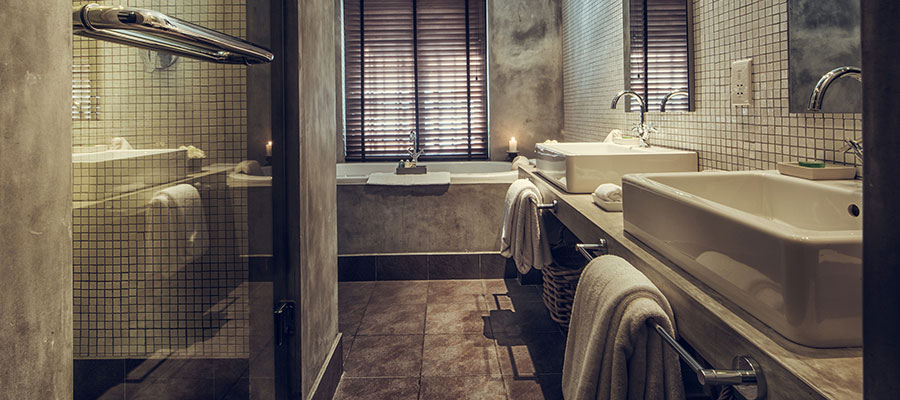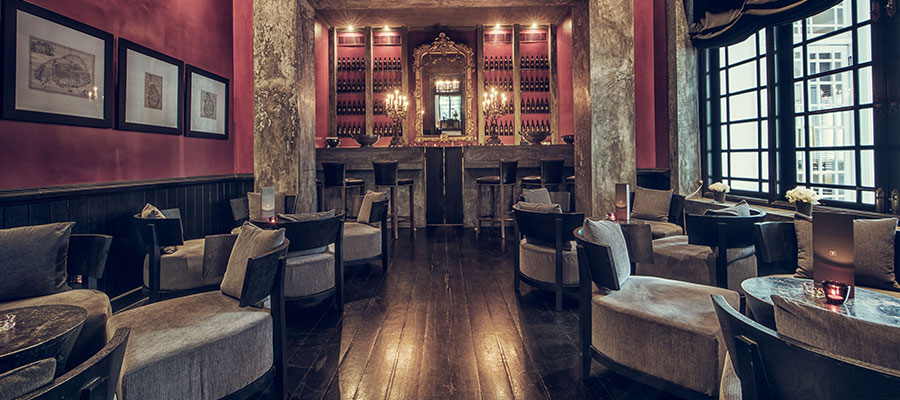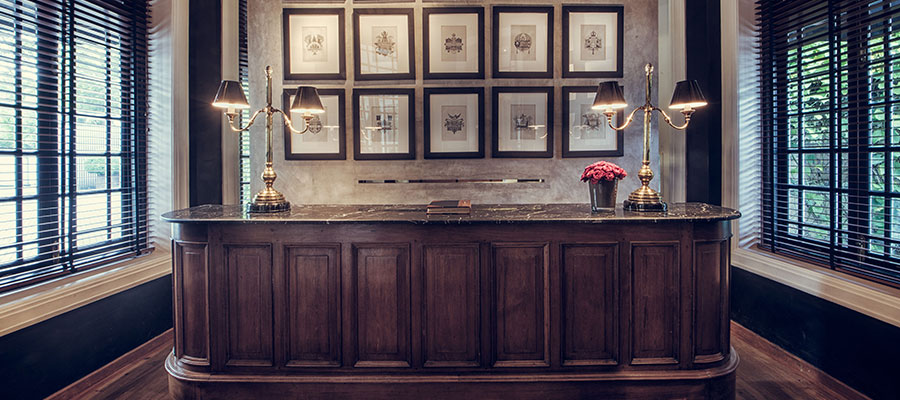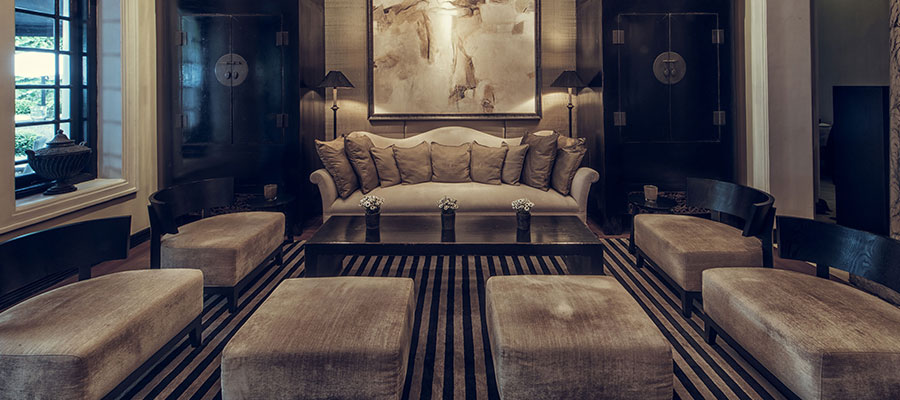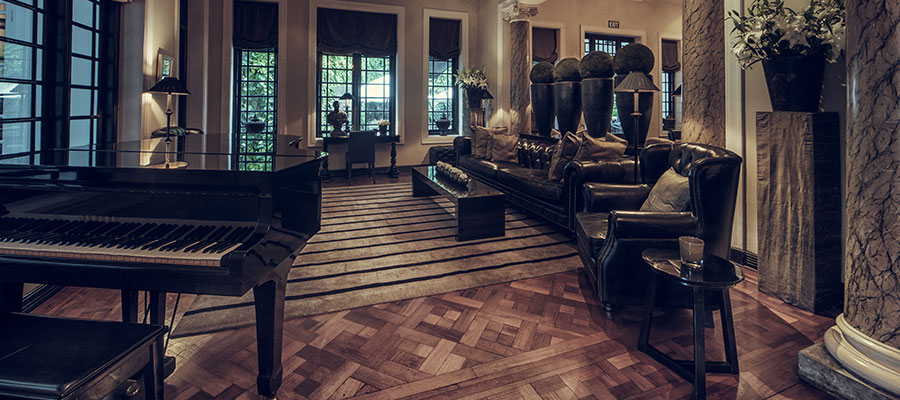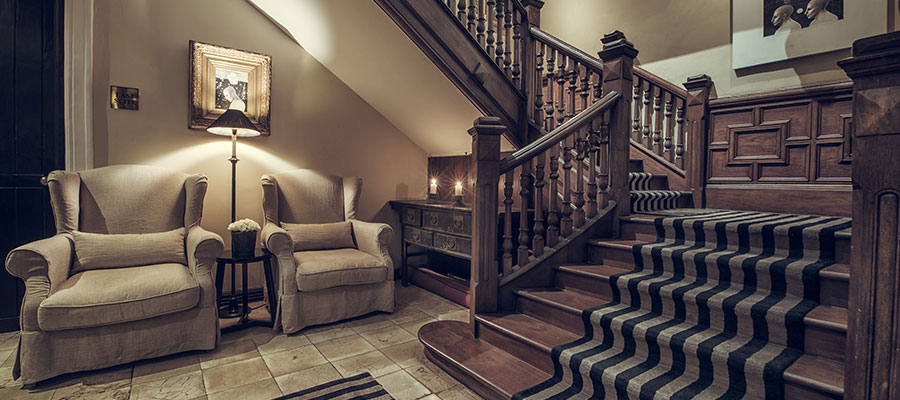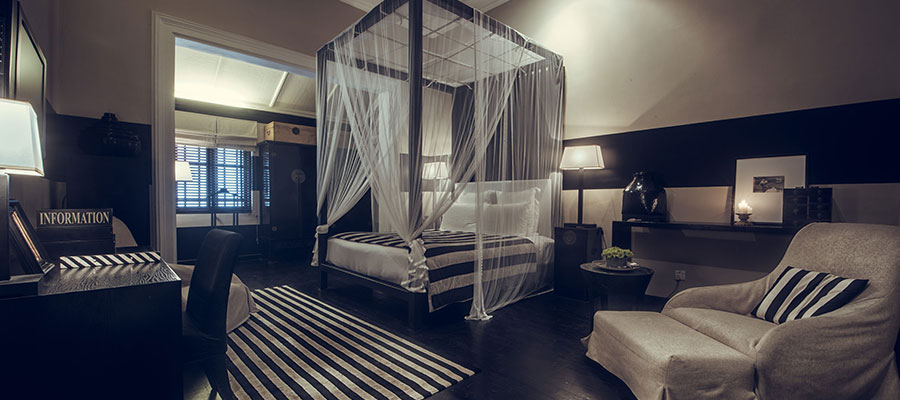 Tintagel Colombo is a unique and private hotel, situated in the heart of Colombo's most elite neighborhood. It is housed in a stunning heritage structure of national importance that was previously home to three of Sri Lanka's political leaders. With its close proximity to many embassies and places of business, Tintagel Colombo is a popular choice of accommodation for corporate travelers and with its intimate atmosphere also a preferred choice by holiday-makers.
Accommodation
All the Tintagel Colombo rooms have high ceilings, timber floors and are lavishly decorated, each in a unique blend of colour, texture and atmosphere. Daring and dramatic, offering style, elegance, efficiency and sensational service, Tintagel Colombo offers a haven, protecting the privacy of its guests. The spacious bathrooms feature rain showers, bath tubs and large vanities.
Executive Suites: Executive Suites feature either, a separate living area, court yard or balcony and all the Suites are decorated in varying colour schemes ranging from avocado and chocolate to ebony and mocha and feature hand finished mosaic tiled bathrooms.
Superior Suites: All Superior Suites are grand accommodation with separate living rooms and are lavish in size and decoration. All feature either a large private courtyard or balcony access and are undoubtedly the most comfortable option when travelling alone or when further space is required.
Dining
The Court Yard: Situated off the main lobby lounge, is an alfresco restaurant which is truly inviting and in the evening it transforms to a magical candle-lit space for outdoor dining.
The Dining Room: It is a smart and chic indoor restaurant offering international cuisine. Sit on smart black banquettes or leather upholstered chairs at your black lacquered tables, with white linen napery and plum-coloured glassware. This space is for the discerning.
The Private Dining Room: It is an ideal location for private, personal or even business functions. A service of personalized decoration and set menus is provided with delectable canapés and petit fours.
The Red Bar: It is a space where a privileged few can lounge in hip style on black leather lounges and bronze tables. Come for a private meeting, romantic chit chat or just for an unaccompanied nightcap.
Experiences
Experience its colonial architecture with a visit to the Fort - Colombo's three-mile long rampart originally built in the sixteenth century by the Portuguese and then further developed by the Dutch and the British. Interesting places to visit within the Fort include the Galle Face Hotel (once the mansion of a British Governor), the Presidential Secretariat (previously the Parliament house), the General Post Office building (the Delft Gateway built during the Dutch period), and the Fort Police Station (previously a Dutch hospital), St. Peter's Church and the Wovendaal Church located by the Grand Oriental Hotel.
For those interested in more contemporary Sri Lankan architecture, Tintagel will organise a tour of some of late Geoffrey Bawa's creations. Sri Lanka's most renowned and iconic architect, Bawa was responsible for linking the ancient architecture of this island with that of the modern world. The tour can include a visit to his private home, the Parliament building in Kotte, and Bawa's office which now houses the Paradise Road Gallery Café. Golfers will enjoy the Royal Colombo Golf Club which is a short 20-minute drive away.