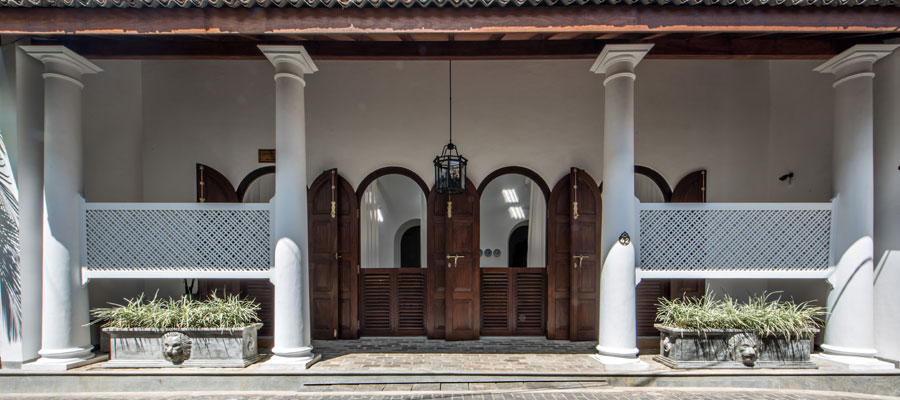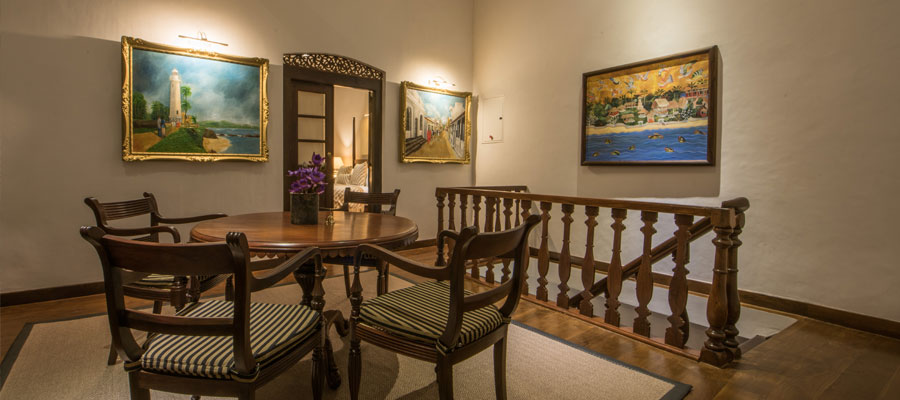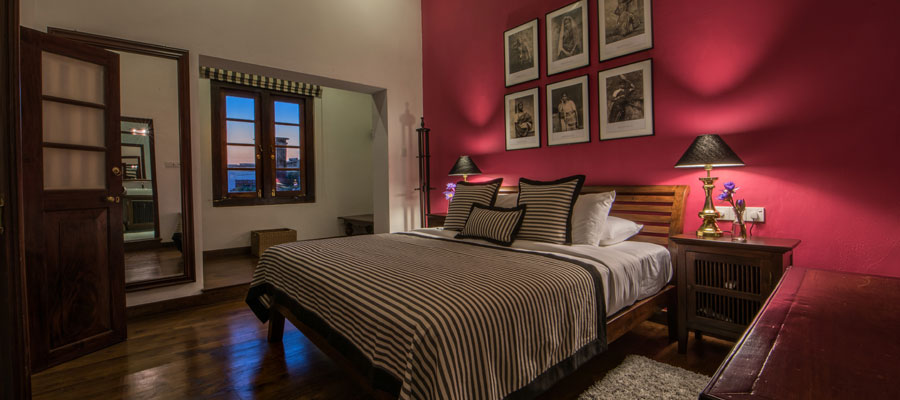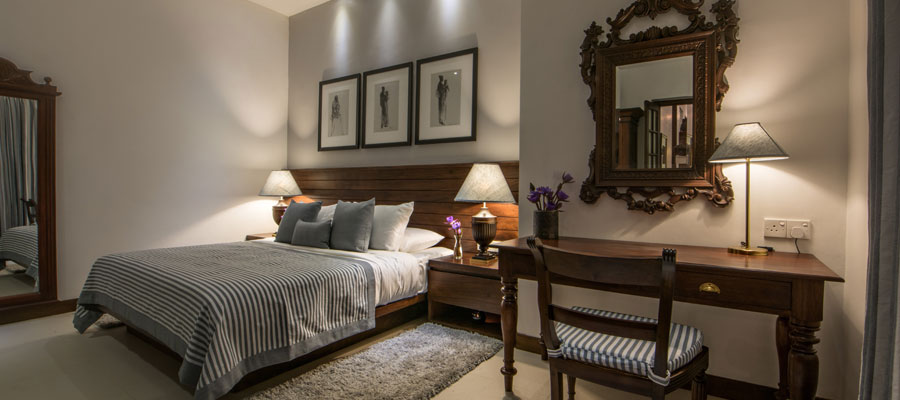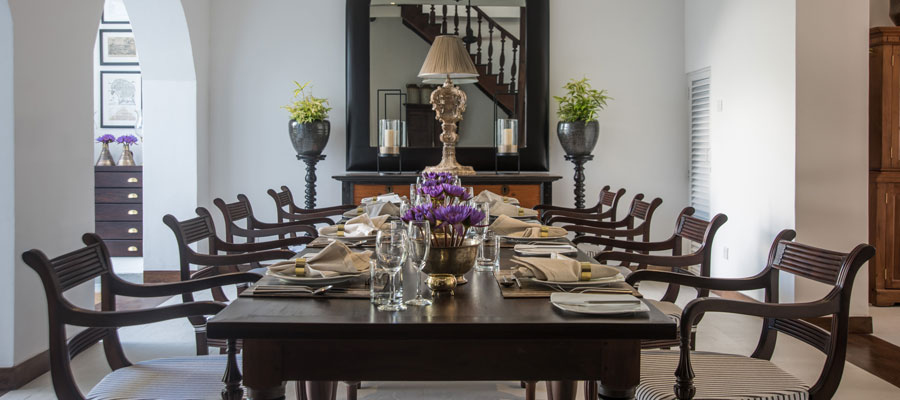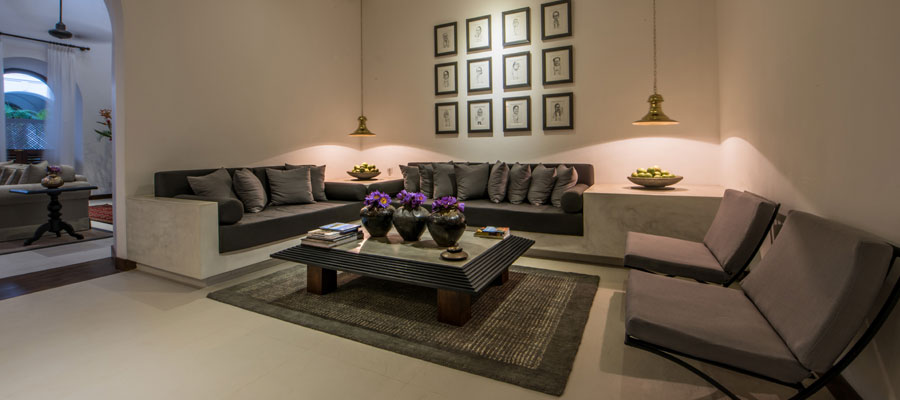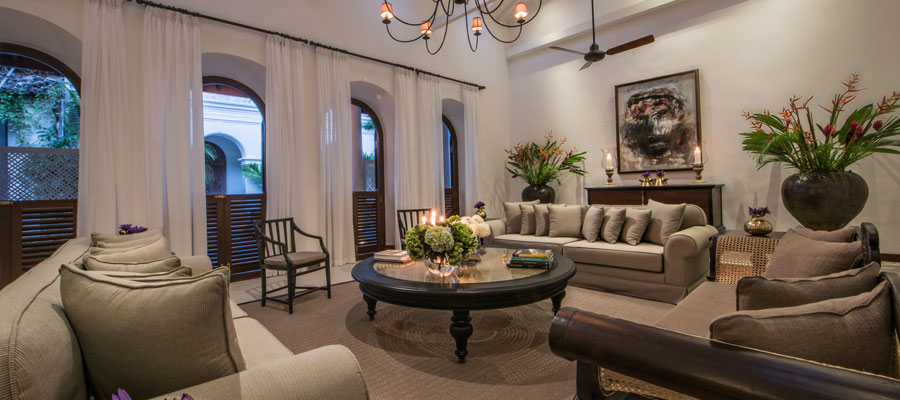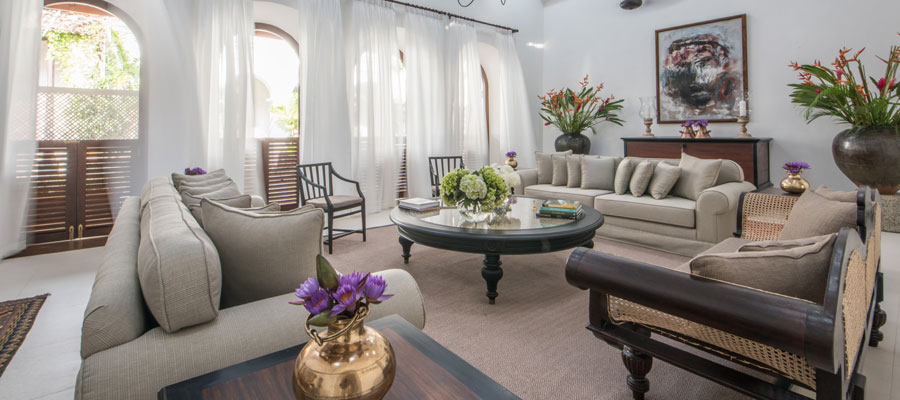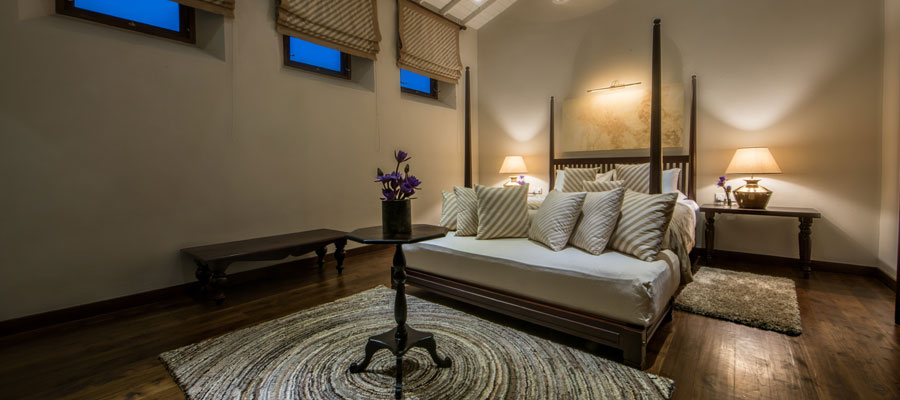 42 Light House is an authentic and stylishly beautiful colonial villa, strategically located in the heart of the historic Galle Fort. Originally built in the early 1800s for a Dutch merchant & his wife, 42 Lighthouse Street has been sympathetically restored using an eclectic mix of traditional features, antique furnishings and a clean, modern aesthetic. The villa has convenient access to all the sights that this charming and vibrant UNESCO Heritage Fort has to offer. Every part of the Fort is within radius of a 10-15 minute leisurely walk.
Accommodation
The villa has four deluxe bedrooms with ensuite bathrooms. The rooms are equipped with Safety box, individually controlled A/C, overhead fan and luggage rack.
There is no TVs in the bedrooms, however for those who require TV, there is one in the living room. There is free wireless internet (Wi-Fi) throughout the villa.
Dining
The villa is fully staffed and a variety of meals ranging from traditional Sri Lankan to Modern International favourites, is available in the extensive a la carté menu.
The villa does not serve liquors, however the guests are allowed to bring their own liquor, after paying a nominal corkage fee.
EXPERIENCES
The experiences offered at the LightHouse Street, Galle are:
The lodge has taxi service. Excursions to the nearby tourist spots can be arranged on request.
The villa has a terrace that affords romantic sunset views over the Fort skyline, down to the Ramparts and Indian Ocean on the horizon– a perfect place to wind down with a bottle of wine.