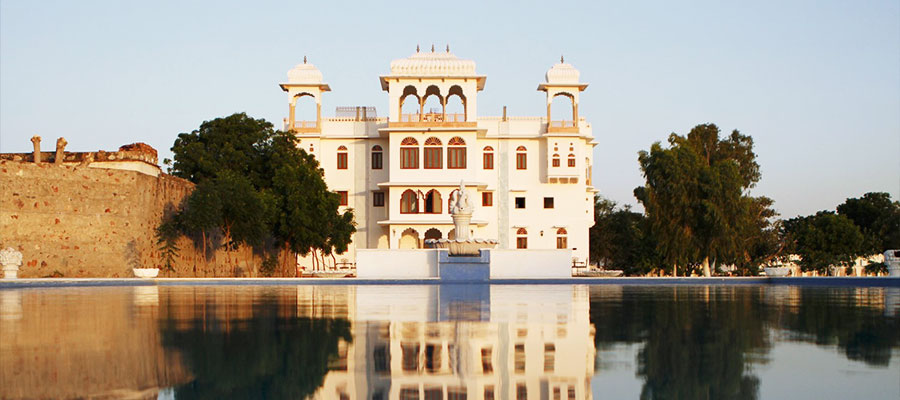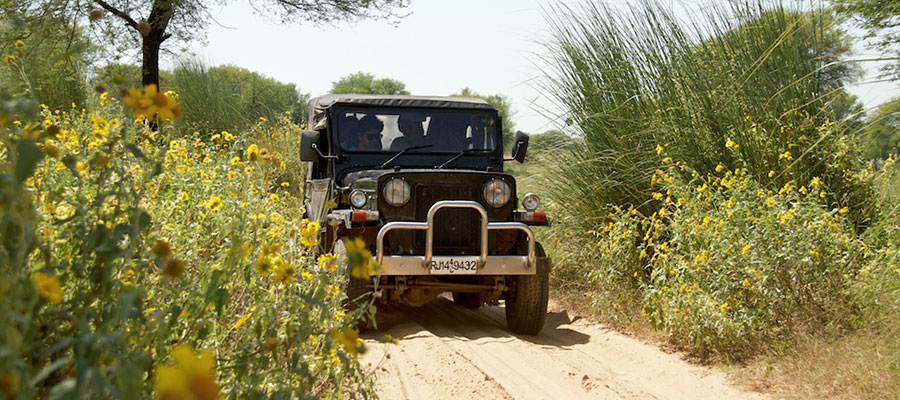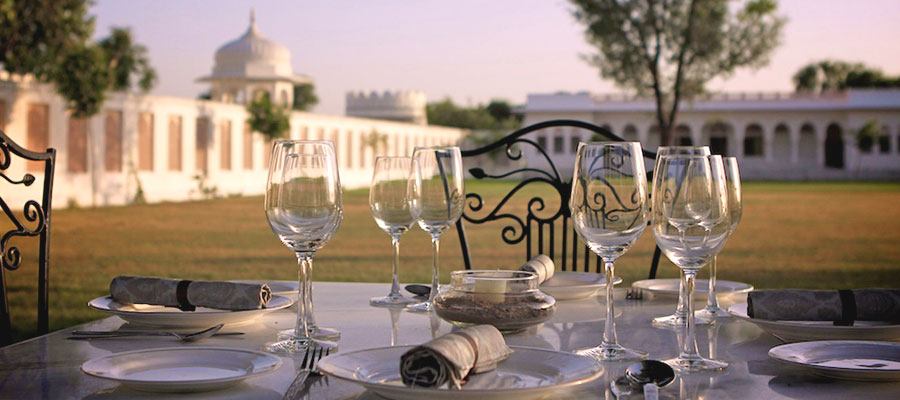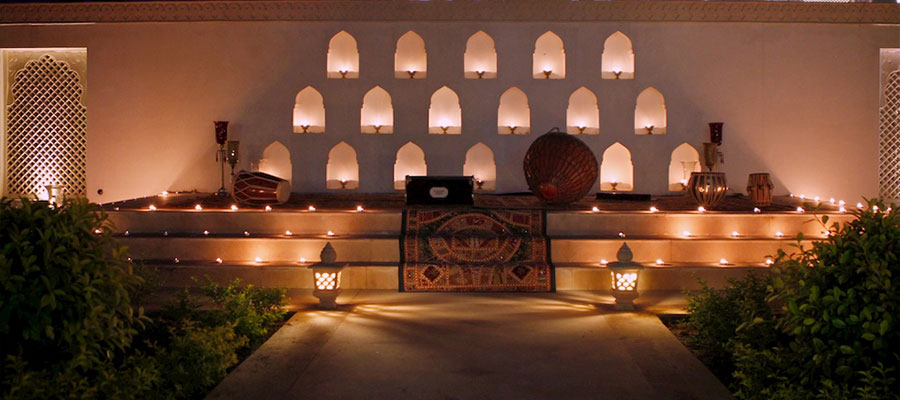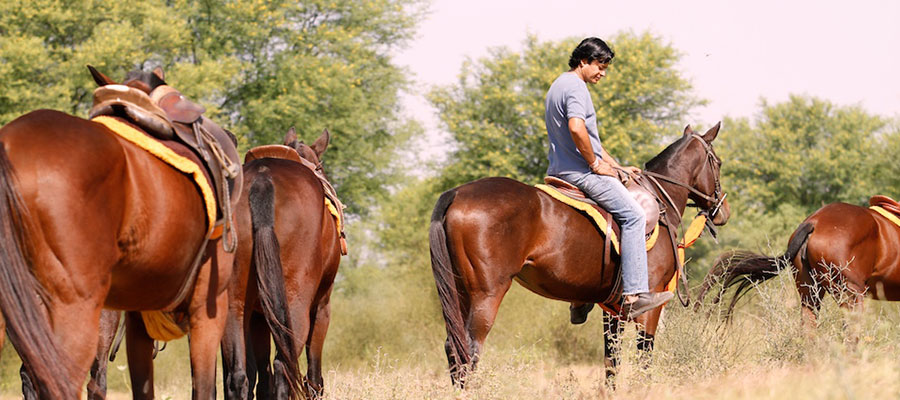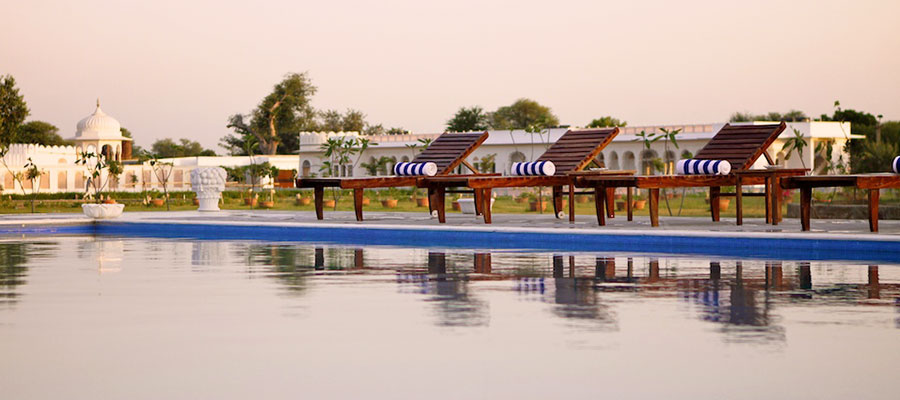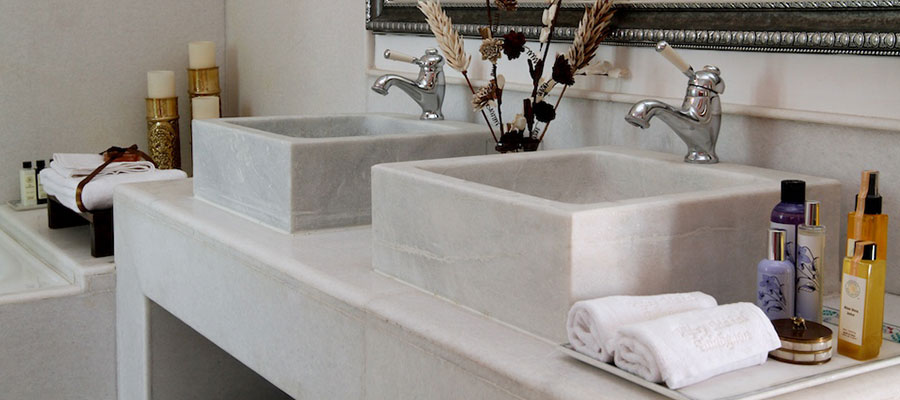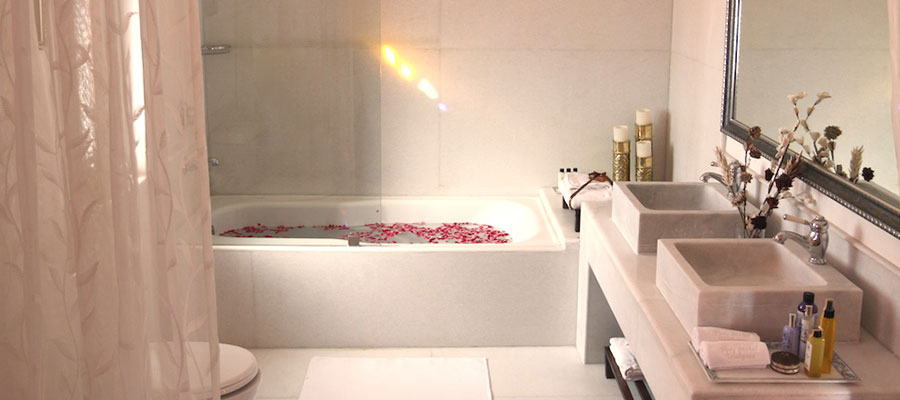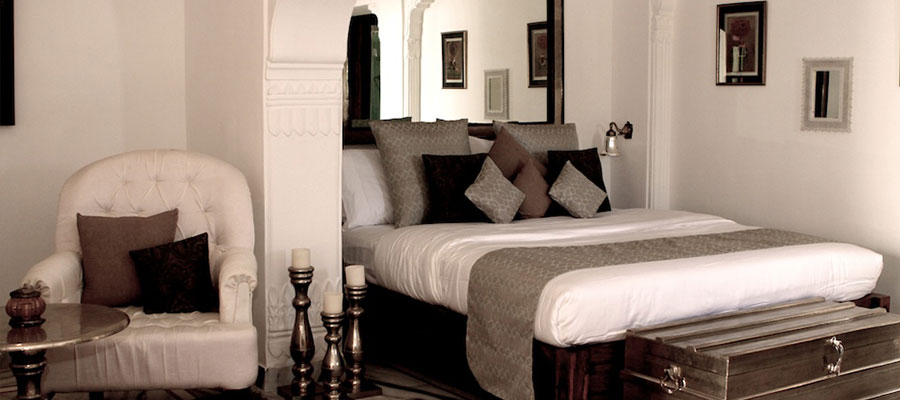 Talabgaon Castle is a 200 year old, beautifully restored Fort nestled in the palm of rustic nature, now presented as a Heritage Resort for one and all to experience. Here one can escape to the untouched surrounds of Talabgaon and experience the real Indian countryside. You will be able to catch a glimpse of the real royalty of Rajasthan where you do not only experience traditional warm hospitality but also take pleasure in all the modern-day amenities which is at par with world-levels.
Accommodation
Talabgaon Castle offers 9 luxuriously furnished Heritage suites, 11 Heritage Rooms, and 4 Deluxe Rooms:
Heritage Suites: The décor of these heritage suites are going to give you a taste of the opulence of the bygone era of the 19th century. These spacious suites with traditional interior have all modern-day facilities.
Heritage Rooms: The room gives an experience of regal luxury. The tastefully decorated rooms are well equipped with modern day amenities.
Deluxe rooms: Each and everything in this room is filled with sheer luxury. Be it the interior, the services, and so on. Take pleasure in the rustic feel of the royal Rajasthan.
Dining
The restaurants at Talabgaon Castle let you relish a huge variety of Indian dishes, along with continental and oriental delicacies.
Main Restaurant: Enjoy dining room buffet for Breakfast, Lunch and Dinner as they serve you the best of Indian, Continental and Oriental delicacies.
Bagh Bahar Restaurant: This open air dining place has been set amidst the huge lawn where you can enjoy a quiet meal while light music being played in the background.
Pool Side Restaurant: At this poolside restaurant, enjoy the finest of wines and other alcoholic drinks accompanied with a wide variety of snacks.
Roof Top Restaurant: Situated in the medieval castle, this rooftop restaurant is a perfect place to have breakfast or a pot of masala chai.
EXPERIENCES
Country Adventure: Take day trips to Jaipur for sightseeing and shopping, or for the more adventurous, venture to the famous Ranthambore Tiger Reserve.
Local Village Culture: Talabgaon inherits the rich culture of the Rajasthan region reflecting the ancient Indian way of life. Discover the traditions and intricate craft that the region is famous for.
Farmhouse Lunch: Experience lunch or dinner in a traditional mud house setting on a local farm in Talabgaon Village. Take in rustic Rajasthan en route, 10 minutes by jeep or 40 minutes by camel cart.
Horse Trek & Polo: Experience a horse trek or jeep safari through the countryside. Each year Talabgaon Castle hosts a polo tournament, if your visit is during march, you may catch the sport of kings in the land of kings.
Camel Safari: Book a camel safari and ride over the local desert plains arriving at the perfect spot to witness the magical Rajasthan sunset.
Music & Dance: Enjoy castle performances by night and see the distinct styles and local tradition of music, dance and celebration.