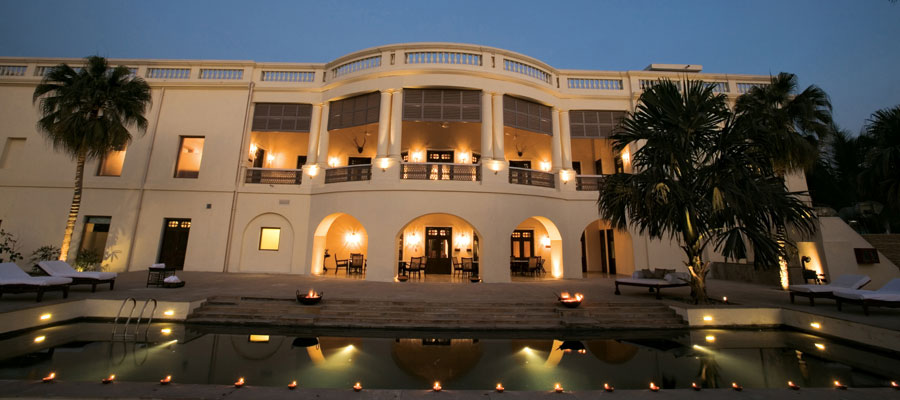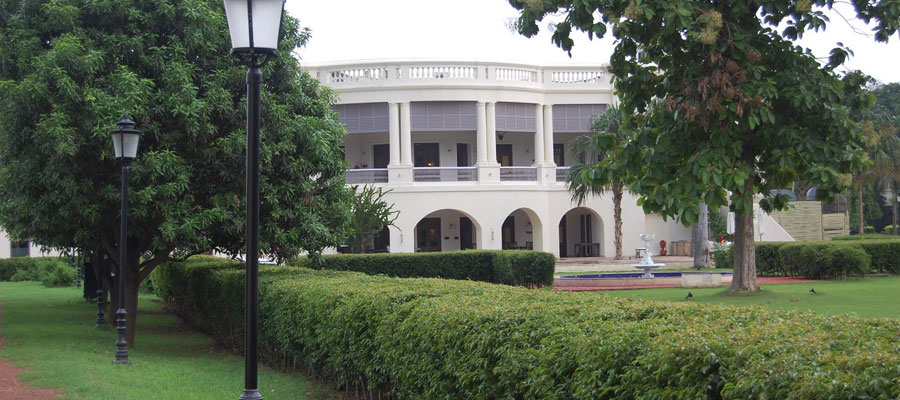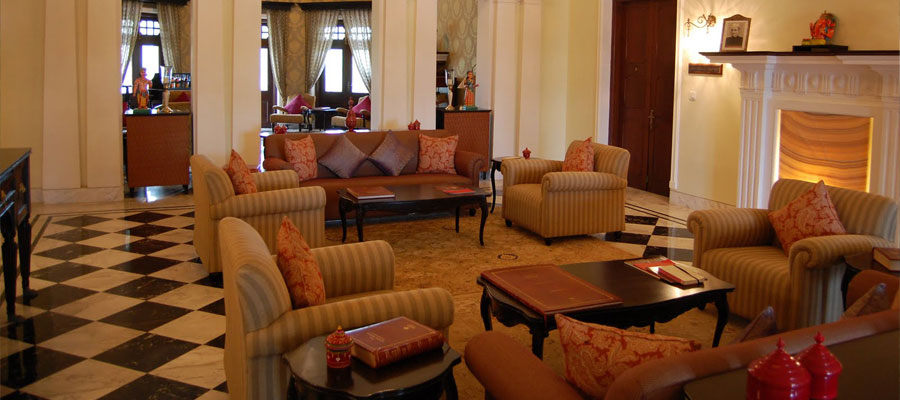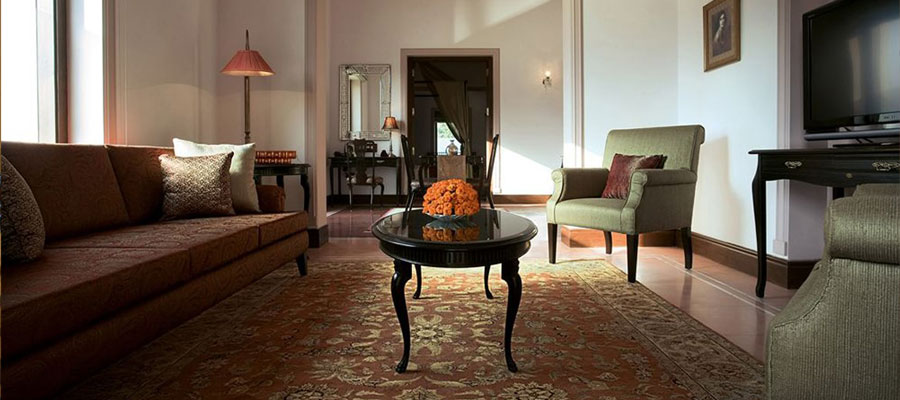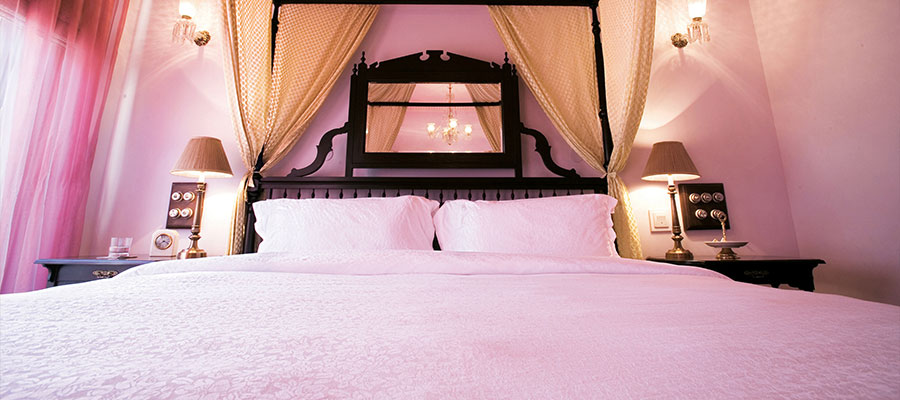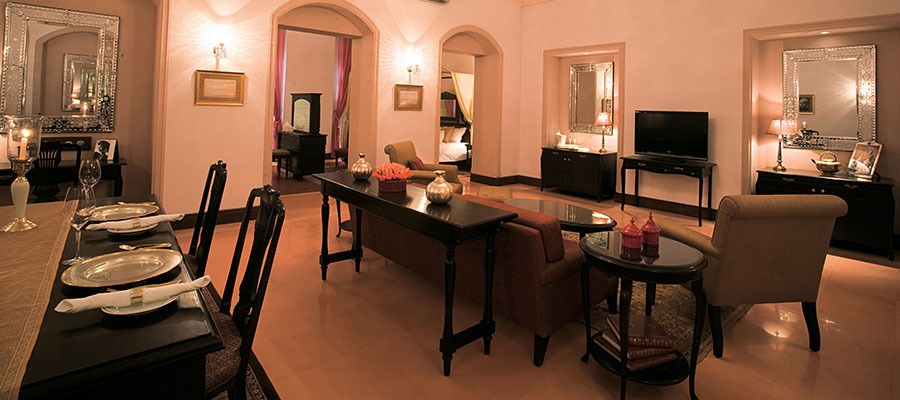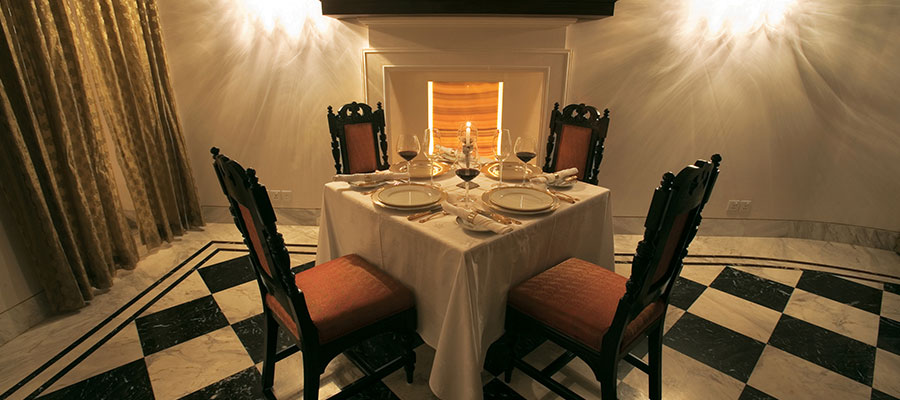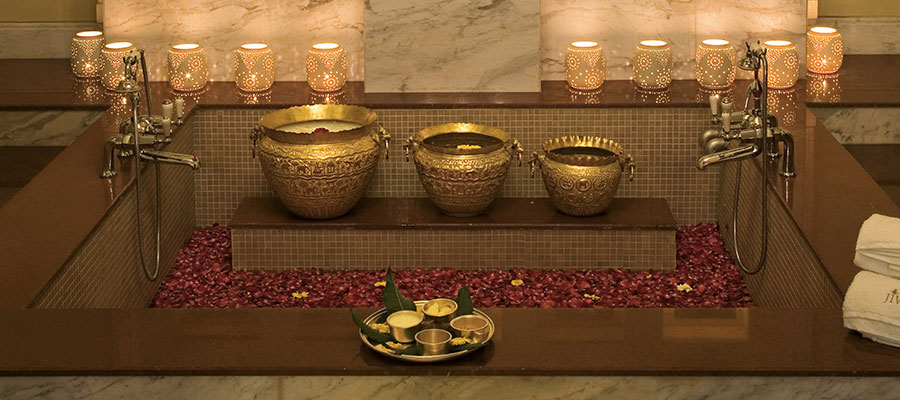 Located in one of the oldest living cities of the world, Taj Nadesar Palace is a perfect host to royalty, celebrities and statesmen since 1835. Amidst mango orchards and verdant gardens, Nadesar Palace is a haven of peace and tranquility. This Palace is embellished with Maharaja's collection and pieces of furniture which recreate the atmosphere of bygone era. Much desired facilities promise an exhilarating holiday to the discerning travelers.
The palace is located at Nadesar in Varanasi. The city is sacred to Hindus and is widely believed to be the oldest continuously inhabited city in the world. Reverend Ganges River and thousand temples lift the spirits of devotees. Sri Kashi Vishwanath Temple (6 km approx.) and Manikarnika Ghat (7 km approx.) are some popular tourist attractions in proximity. Distance from Lal Bahadur Shastri International Airport is 26 km approx. and from Varanasi Junction Railway Station is 4 km approx.
Nature walk, the Royal Buggy Ride, Golf, Yoga, An Excursion to Chunar Fort are some exciting options for the guests at Taj Nadesar. Wi-Fi is available throughout the palace and secretarial services keep the guests at ease. For complete rejuvenation, Jiva Spa caters to guest's requirements. It blends ancient wisdom with contemporary therapies extremely well. Mouth watering cuisine is served to the guests. Other facilities include concierge, Travel Desk, banquet facilities etc.
Accommodation
Luxuriously appointed rooms with ultra-modern amenities are offered to the guests here. Historical suites provide beautiful views of the gardens, the golf course or the swimming pool, Palace rooms come with view of the lush gardens and Royal Suites offer splendid view of the beautiful landscaped gardens.
The rooms are named after the celebrities who stayed there as the Maharaja's guests, each room and suite at the Palace draws inspiration from the city, its culture and its timeless tradition.
Dining
The royal kitchen serves up discerning fare in an informal but magnificently proportioned dining room. Choose from deliciously spiced local cuisine or delicately balanced satvik, for those on a spiritual journey. And finish with a wide array of mouth watering local sweetmeats - in the true spirit of Varanasi - with a green betel-leaf delicacy.
Experiences
The Royal Buggy Ride
Take a ride in a horse driven buggy which was once used by Maharaja of Varanasi himself.
Golf
Call your Butler to arrange a relaxing putt and chip out on the greens.
Nature Walk
Let the botanist take you on a guided walk around the Palace lawns and enthrall you with a discourse on the unique flora and its environs.
Yoga
Brush the world off your shoulders and reconnect with your inner self, with the ancient discipline of yoga. You can choose a group class or a one on one session especially tailored to suit your requirements and experience level.
Jiva Spa
India has always been loved for the way she treats her guests. Here at Jiva, the guests are treated to the time-honored rituals of welcome, greeting and farewell with which the country has captured many a visitor´s heart.
The rituals at spas reflect the essence of ancient Indian wisdom and culture. The guests are greeted with "Namaste" meaning "I bow to you" in Sanskrit - with head bowed and hands folded. It also has a spiritual significance of negating or reducing one's ego in the presence of another. The true meeting between people is the meeting of their minds. Hence "Namaste also means "May our minds meet". The bowing down of the head is a gracious form of extending friendship in love and humility.
The foot bath has traditionally been performed as a sign of respect, before welcoming guests over the threshold. They recreate this endearing ritual, washing the guests feet in a bath made from essential oils, ginger and fennel.
Anointing and garlanding is another custom that shows guests how much their visit has been appreciated, and wishes them well on their way out. As you walk out of the doors, they bid farewell with a garland of fragrant flowers.