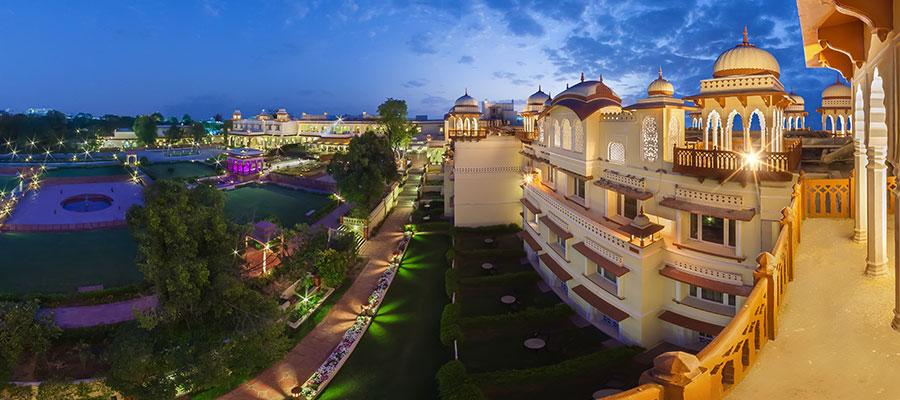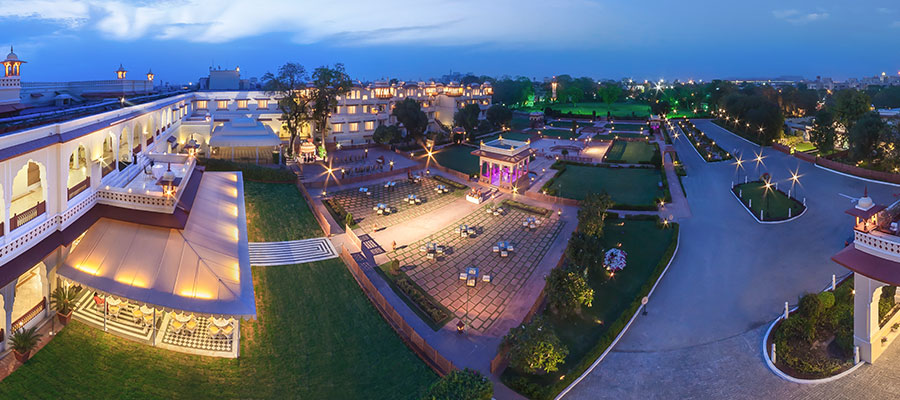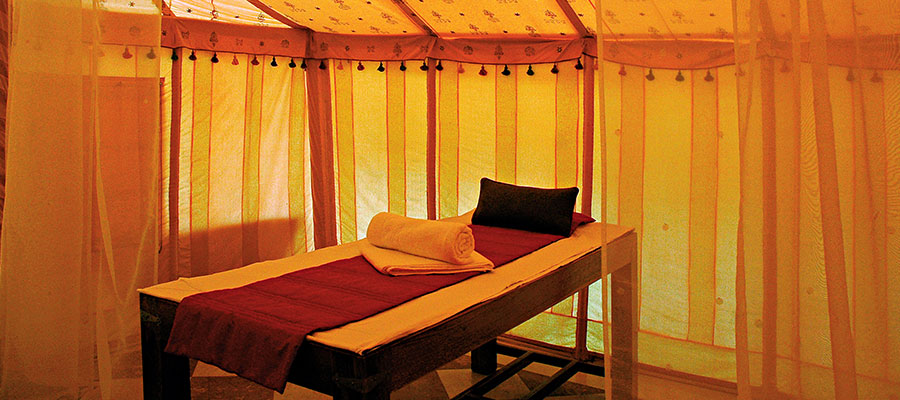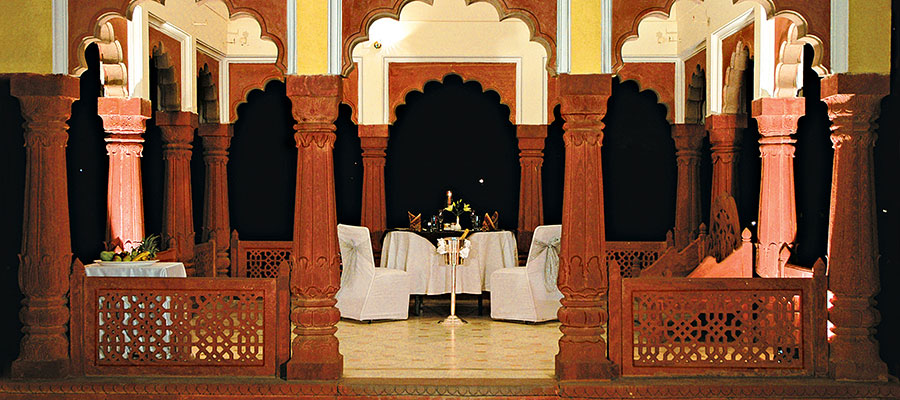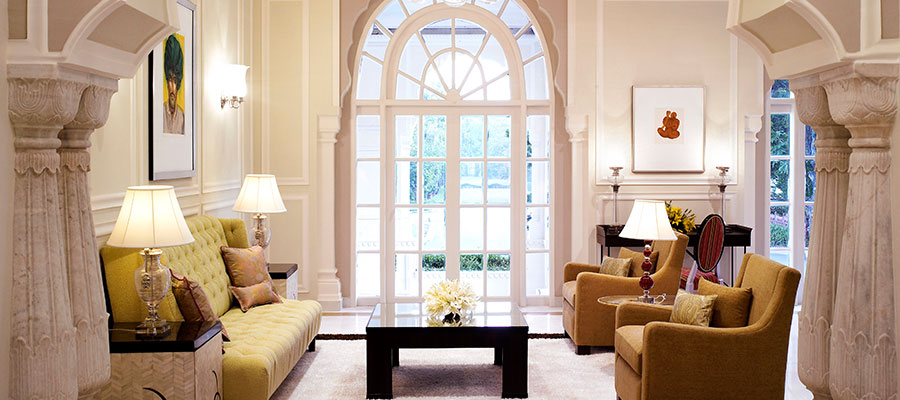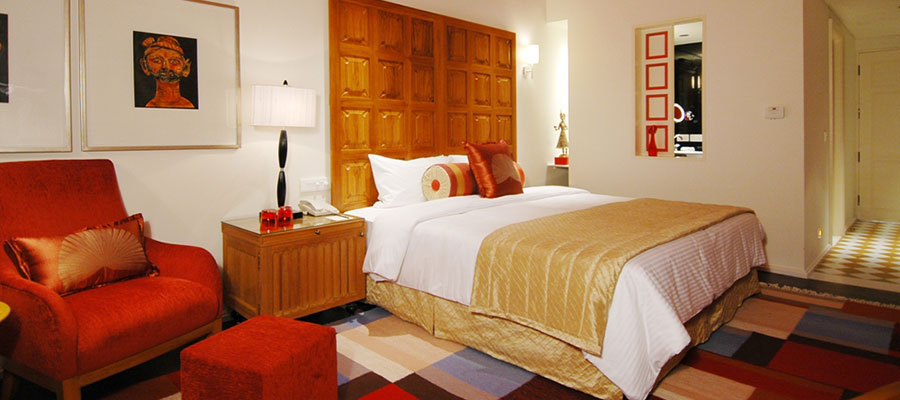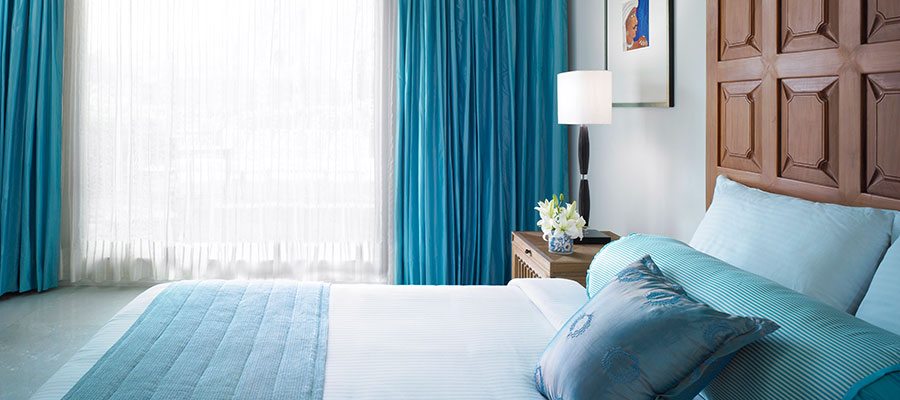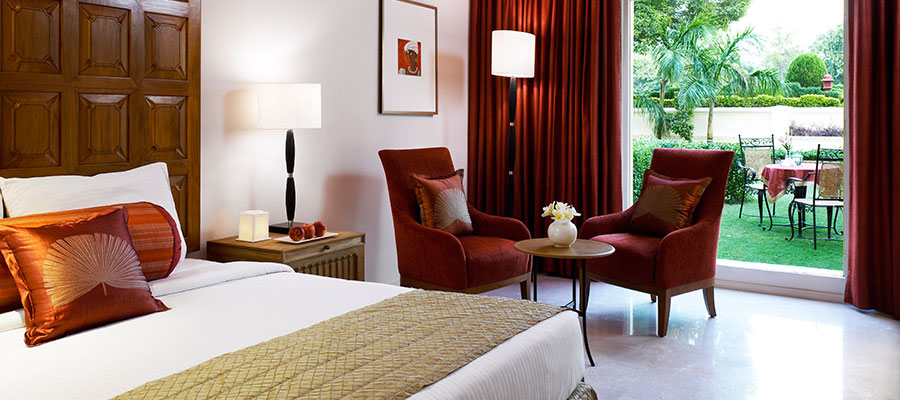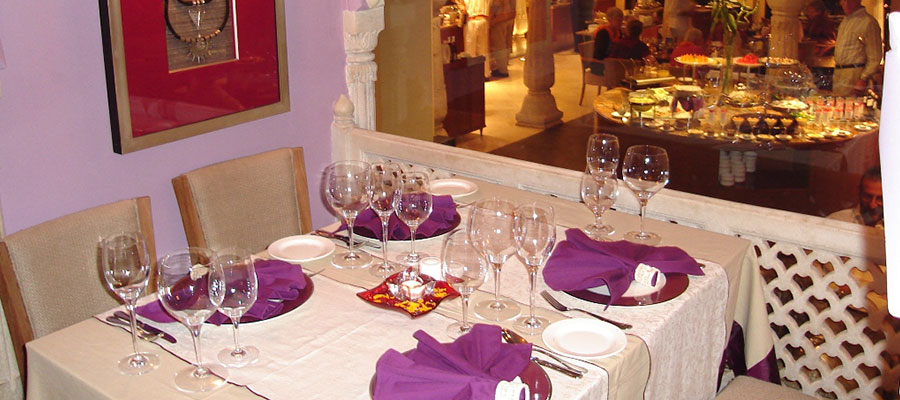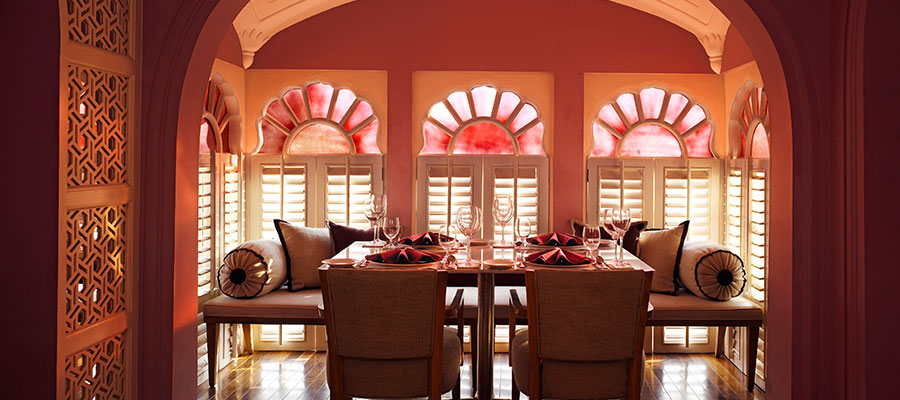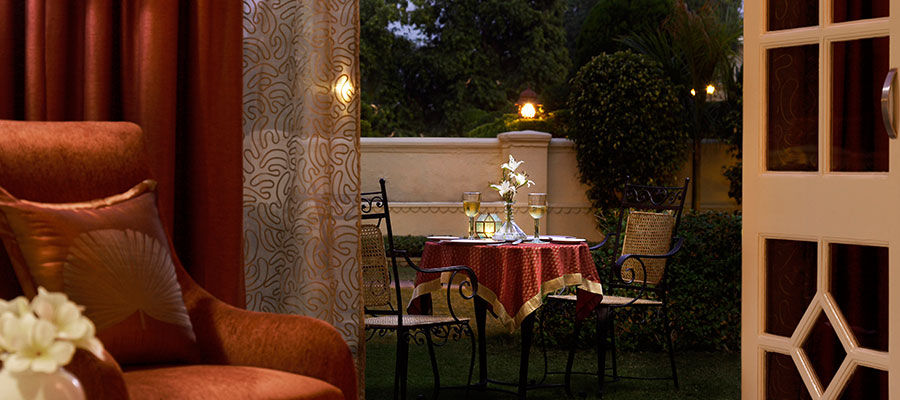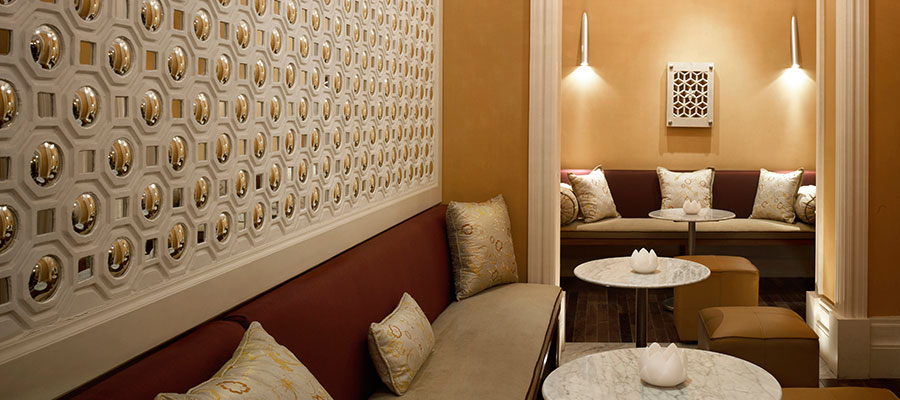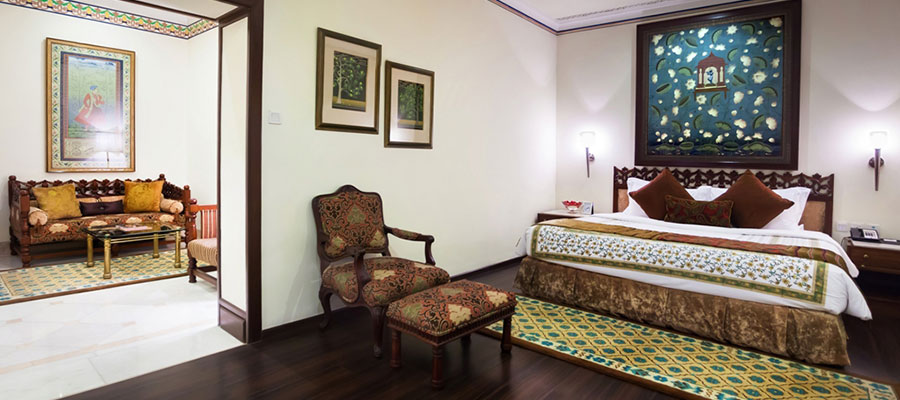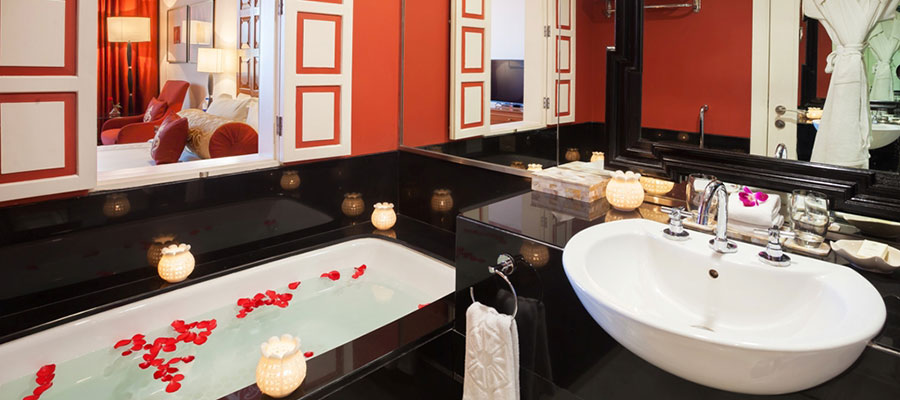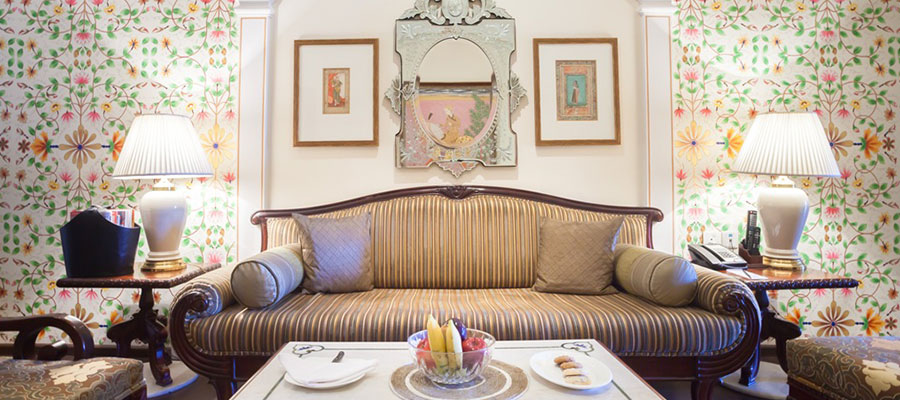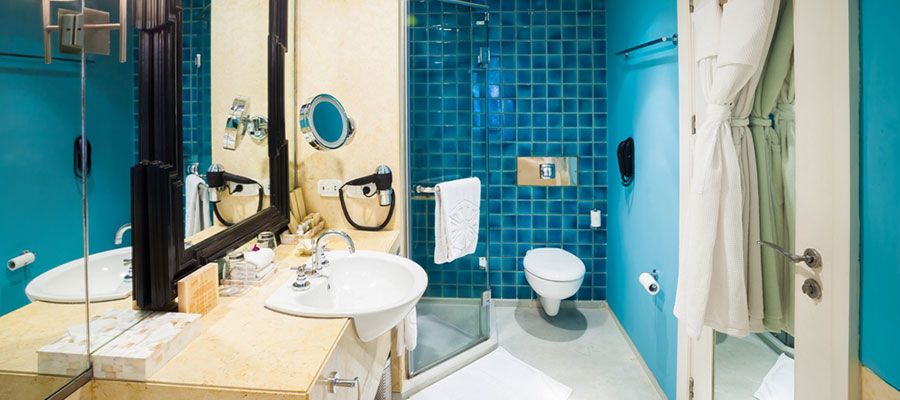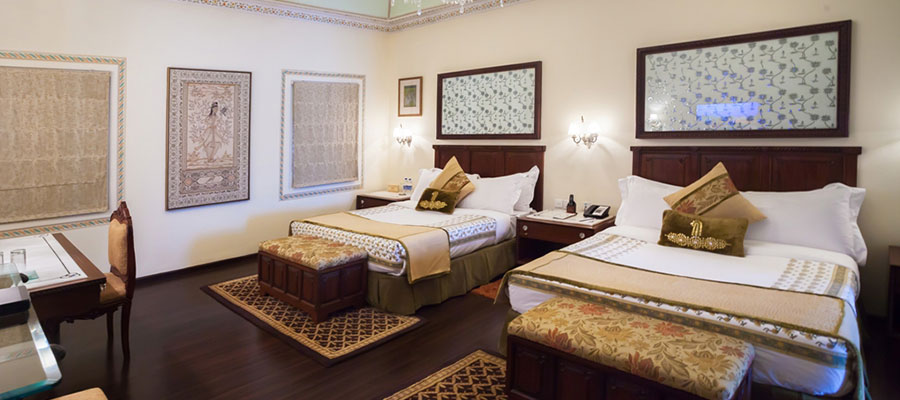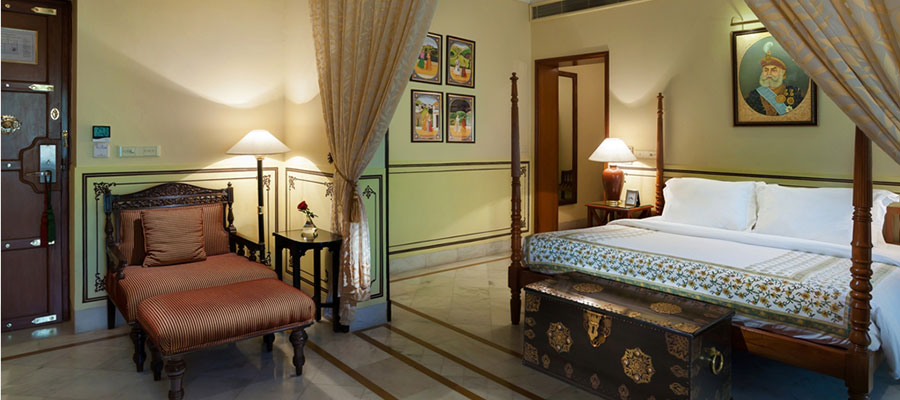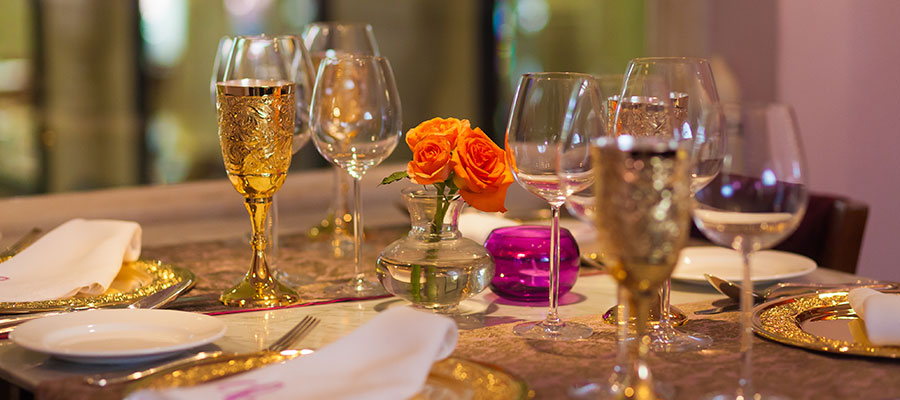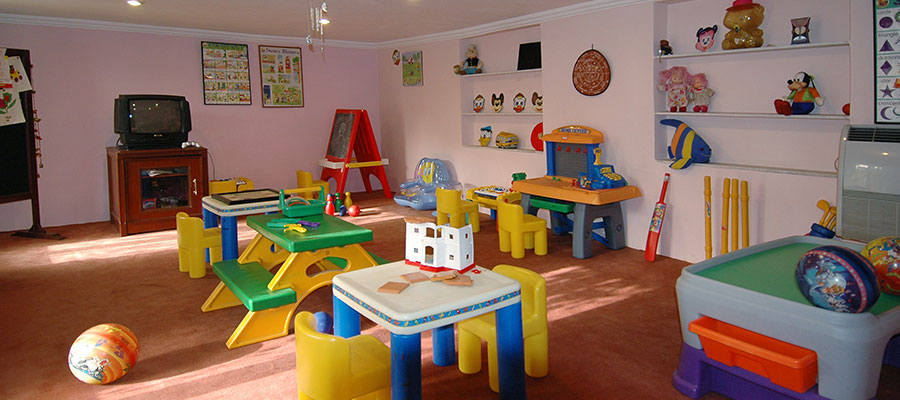 Dating back to 1745 AD, Jai Mahal Palace is a masterpiece in the Indo Saracenic style of architecture. Once the official residence of the Prime Minister of Jaipur, this grand palace has been converted into a Heritage hotel and is managed by the Taj group of hotels, the largest hotel chain in the country. Set amidst 18 acres of exquisitely landscaped Mughal gardens, this heritage hotel blends royal opulence with contemporary comforts that transport guests to a world of Rajasthan magnificence.
Jai Mahal Palace is strategically located downtown, close to the main shopping center and historical monuments. Jai Mahal is 7 km from attractions like City Palace and Hawa Mahal. It is just 1.5 km from Jaipur Railway Station and 14 km from Jaipur International Airport.
---
Accommodation
Jaimahal Palace has 100 rooms including 6 suites. Colonial style furniture, miniature paintings, gold-hued silks, sheer curtains and luxurious bathrooms with a bathtub are standard in all rooms. All the rooms have a tea/coffee maker, mini bar, safe, colour TV, direct dial telephones, colour television with satellite programs and hair dryer. Wi-Fi connectivity is available
Deluxe Rooms: Tastefully decorated in Rajasthani traditional décor, the Deluxe Rooms reflect ancient Rajput culture and heritage. Original paintings by contemporary Indian artists or prints of classical and mythological themes by famous Indian artists has been used in the rooms.
Luxury Rooms: Evoking the rich colors of Rajasthan, the luxury Rooms are designed in turquoise and red. Seamlessly blending contemporary and traditional style, the rooms offer modern facilities with state of art facilities.
Luxury Rooms with Private Sit outs: Offering the same décor and amenities as the Luxury Rooms, these rooms come with the additional advantage of a private sit-out. Located on ground floor, the room offers splendid views of the beautifully landscaped lawns or the pool.
Deluxe Suite: The Deluxe Suites each with its unique Theme and layout - Topaz, Gangaur and Junior represents the traditional Rajput Culture and heritage. Marbled living area adjoining the bedroom richly adorned with oil paintings, Rajasthani artifacts and rich silks create a warm and welcoming ambience.
Deluxe Premium Suite: The Deluxe Premium Suites, an epitome of opulence are reminiscent of the grandeur of Jaipur's royal heritage. Offering three distinct thematic suites - Crystal, Jaipur and Peacock, the room creates a perfect ambience for the leisure traveler seeking a Royal experience.
---
Dining
Jaimahal palace has a range of restaurant from casual, all-day eateries to formal, fine dining offering a wide selection of delectable dishes and refreshing drinks. The restaurants at Jai Mahal Palace are:
Cinnamon: It is a Pan-Indian restaurant offering traditional lightly cooked specialties of the Punjab and Mughal India.
Giardino: It is an open air Italian restaurant near the poolside and serves all the popular Italian dishes with the finest old and new world wines.
Marble Arch: This only all-day multicuisine restaurant at Jai Mahal overlooks the Mughal Gardens. With curved archways and a food theatre it blends traditional and modern elements.
Marigold Bar: This stylish new bar, serves a variety of the finest international and Indian liquors, cocktails, beverages and cigars.
The Palace Tea Lounge, at the lobby offers a wide variety of teas and coffees.
Pool Lounge: This informal poolside lounge offers a range of continental snacks and salads.
The Terrace: An open air Lounge set amidst the Mughal Gardens, serves an array of snacks and beverages. The lounge hosts Rajasthani folk dances and a puppet show in the evenings.
---
EXPERIENCES
Jai Mahal Palace offers many experiences to its resident guests, including nature walks, horseback riding, excursion tours to Ramgarh Lodge or a game of Golf at the Rambagh Golf course. Cultural events and open air dance performances are also organized for the guests.
The hotel also boasts of a Spa, set in a stylish tent near the swimming pools offering a choice of exotic Indian wellness treatments. Guests are welcomed with a footbath ritual. The treatments include traditional anointments, royal aromatic massages, classical Swedish massages and holistic facials. Yoga sessions are held every morning in the lawns.
Apart from this the hotel offers many inhouse facilities like a swimming pool, state of the art gymnasium, Life size chess board game and a shopping arcade.
Jiva SPA
The philosophy of Jiva or "Innerforce" is inherently rooted in India's ancient approach to wellness. Inspired by ancient Indian healing wisdom, Jiva believes that a spa unfolds a holistic path of life that opens out channels to nurture ones' life force. Jiva Spas embrace a deep understanding of mind, body and spirit: their individual needs and interdependency.
The Signature Treatments are exclusively created for and by Jiva Spa; these treatments are borrowed from royal traditions and ancient Indian spiritual remedies. These time-tested wellness therapies, still practiced in parts of India, are now within your reach within the soothing walls of every Jiva Spa.
The products are made of natural ingredients, exclusively developed for use at Jiva. They are crafted with an inherent understanding of the therapeutic goodness of Indian herbs and rich essential oils. The facials and other beauty rituals will pamper your senses to the fullest.
At Jiva you will feel like royalty as you pick one of these unearthly combination spa experiences that string together beauty and wellness treatments and roll them into one glorious ball of bliss. The individual experiences in these bouquets are specifically picked to enhance the effectiveness of each and create one gloriously heady indulgence.