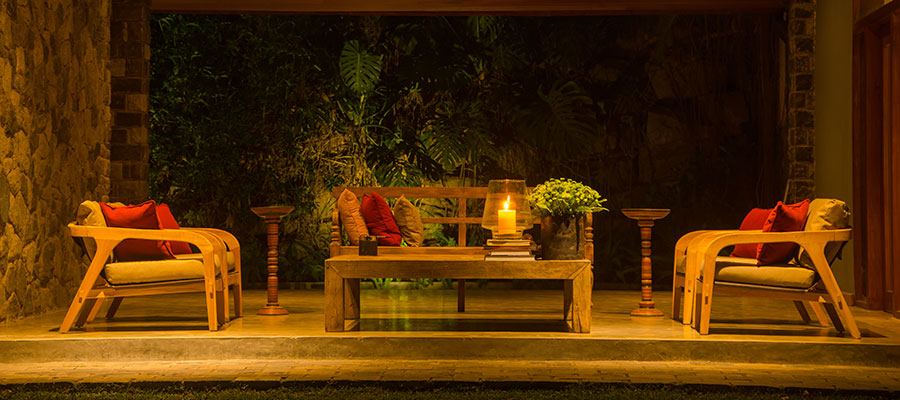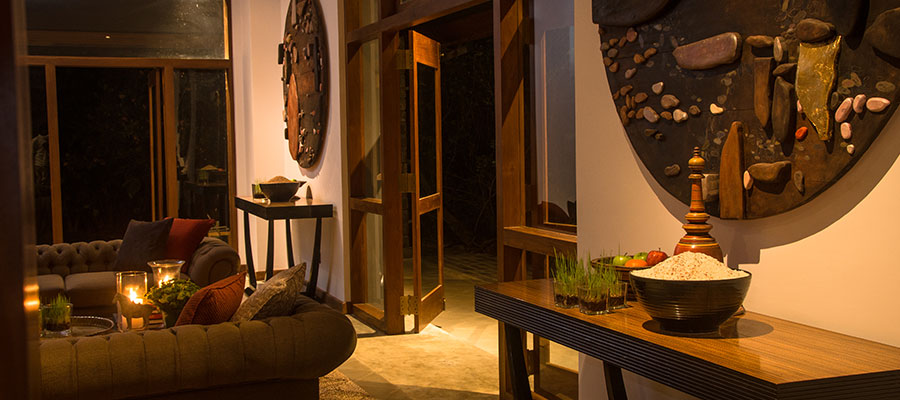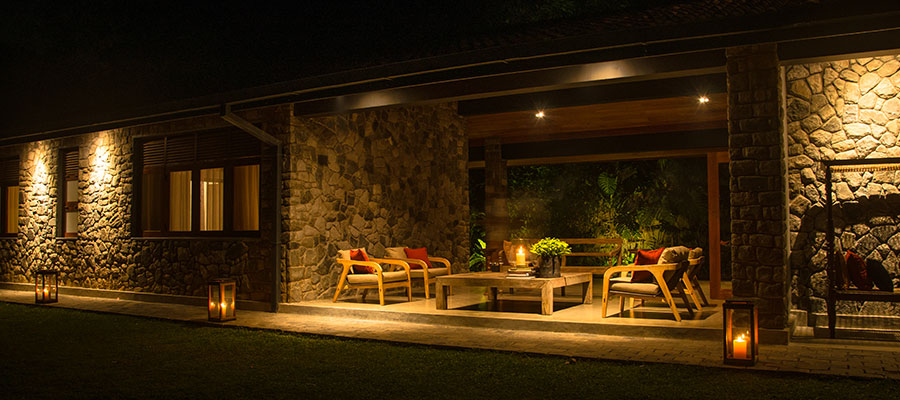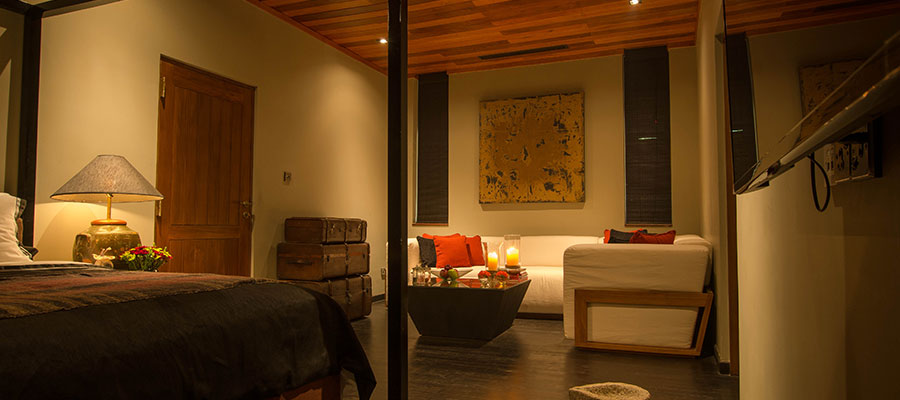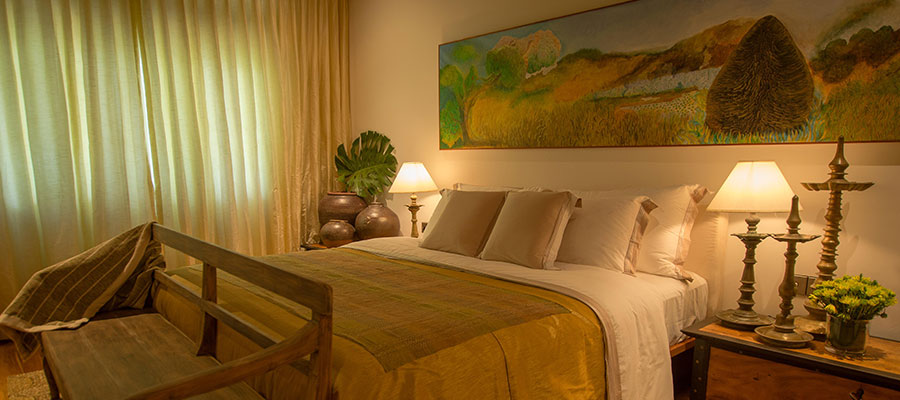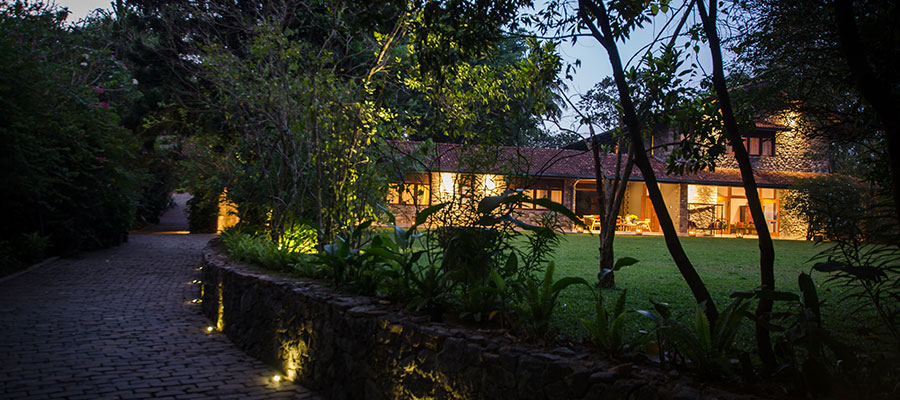 The Stone House Lodge in Kandy is a luxurious, architect-designed boutique hotel, on a secluded plateau in the hills of Kandy, with magnificent views over lush green hills and valleys to the central mountains.
Accommodation
There are three Standard Rooms and two spacious Suites opening out to garden and mountain views. The luxurious interiors are decorated with contemporary art, plush sofas and four-poster beds. The well appointed bedrooms and suites open out to private terraces where quiet moments can be spent reading a book and taking in the mountain views.
Dining
International cuisine is served in the dining room or in the gardens, including traditional Sri Lankan food prepared with rice from the owner's private rice mills. The Stone House Lodge's restaurant will be delighted to serve you Sri Lankan breakfasts or a light lunch at any time and not to mention the delicious continental or Sri Lankan dinners. And of course chilled drinks, fresh coconut juice, tea and coffee, cold beer, drinks and snacks are available at the touch of a bell.
Experiences
You can visit the Temple of the Tooth in Kandy, where a sacred tooth relic of Buddha has been enshrined since 4th Century A.D. Religious services (pooja) with traditional music and drumming are held daily at dawn, mid-day and in the evening and guests can participate. There are several other fascinating ancient temples nearby including Gadaladeniya, Embekke and Lankatillake. Take in a performance of traditional Kandyan dance, or explore the Peradeniya Botanical Gardens. One can also go on a nature walk in the Udawatte Kelle Forest Reserve, a small patch of rainforest within Kandy city.