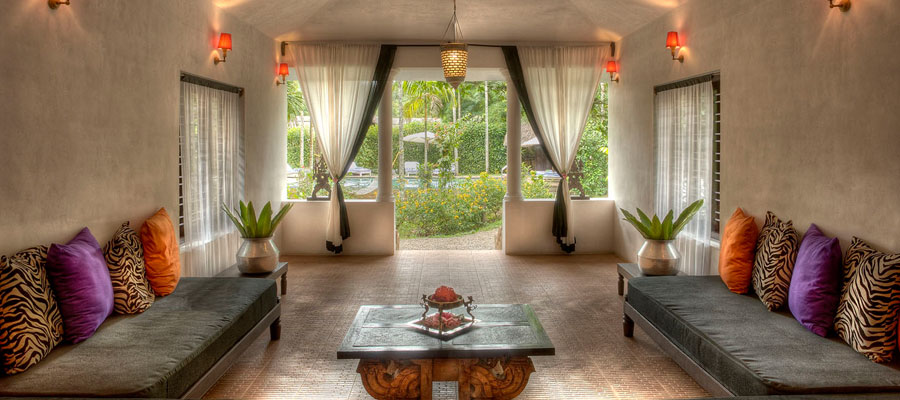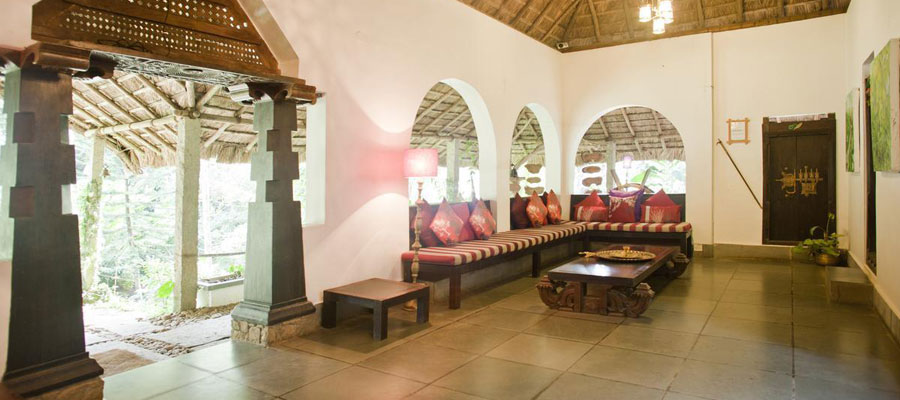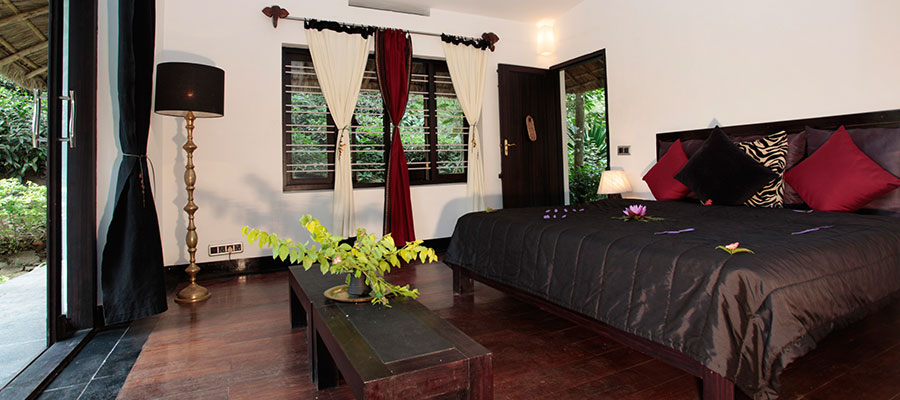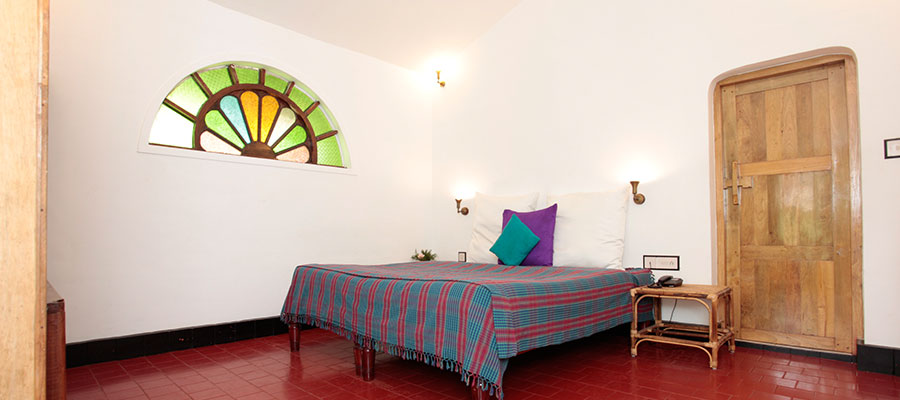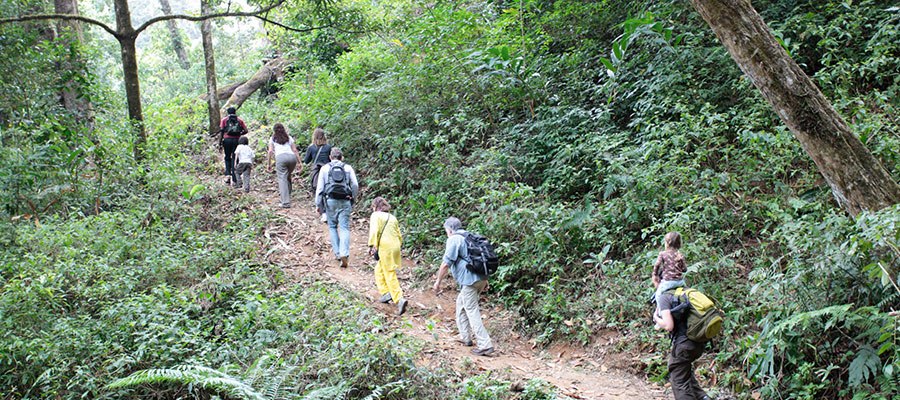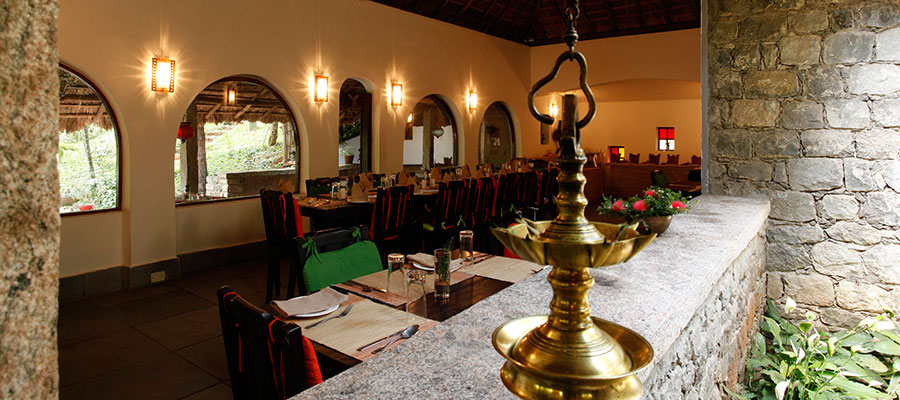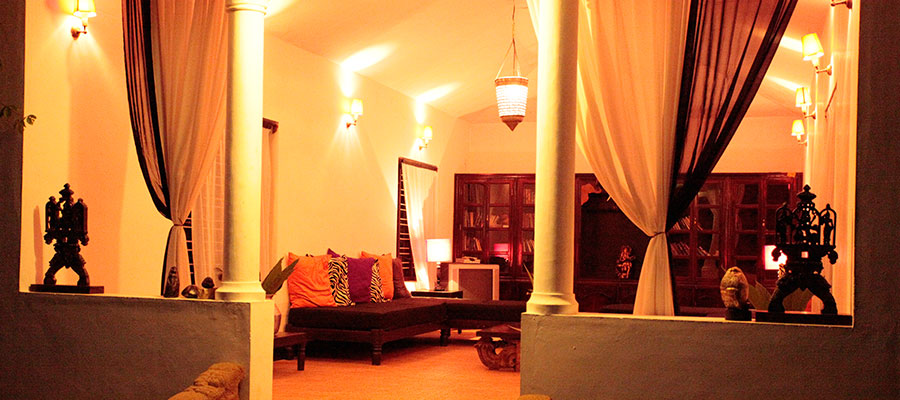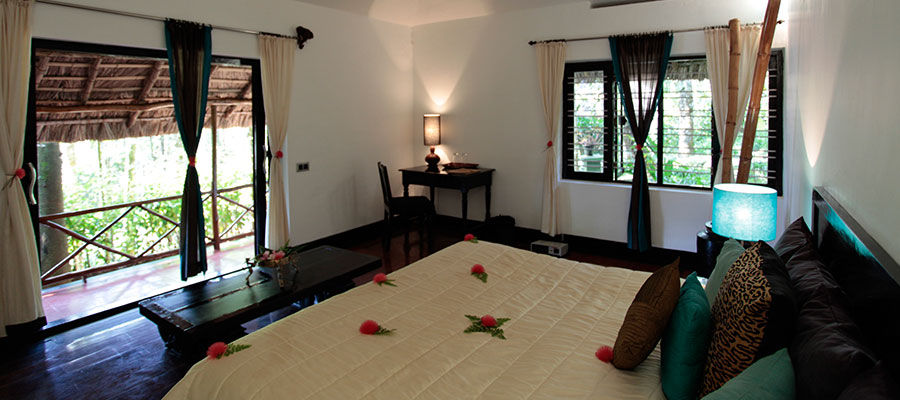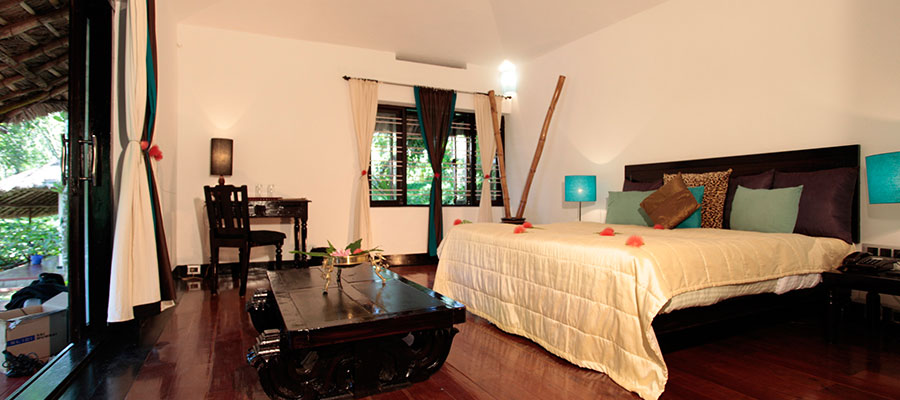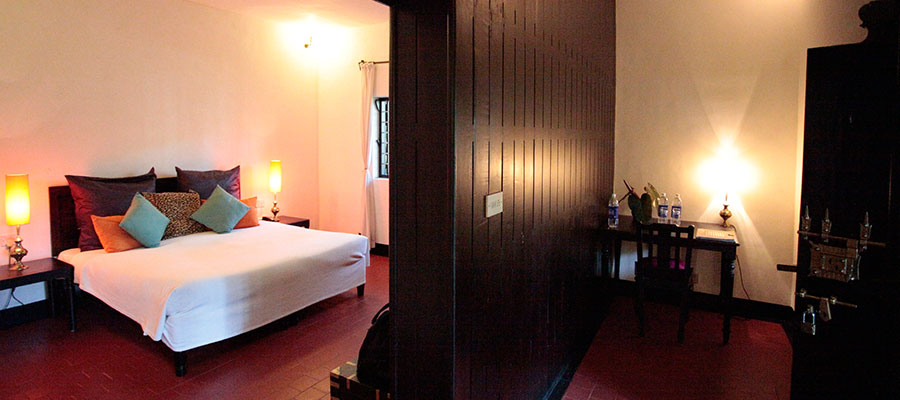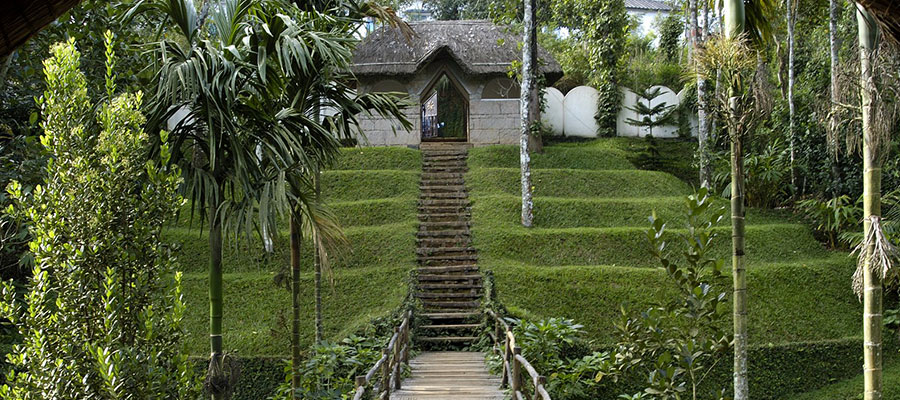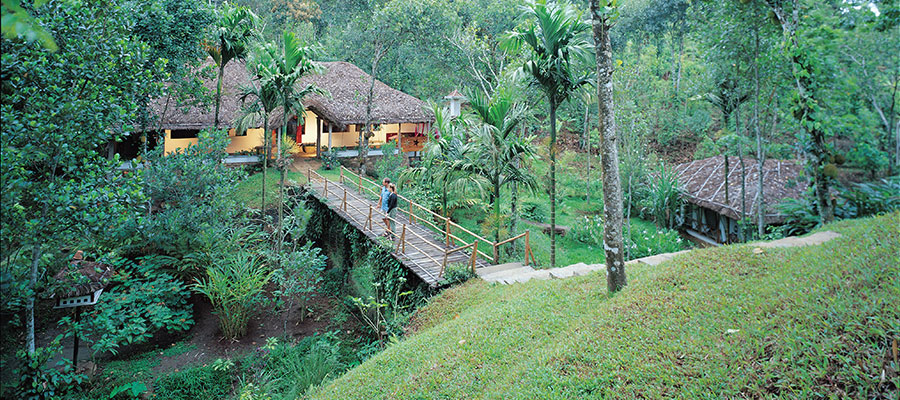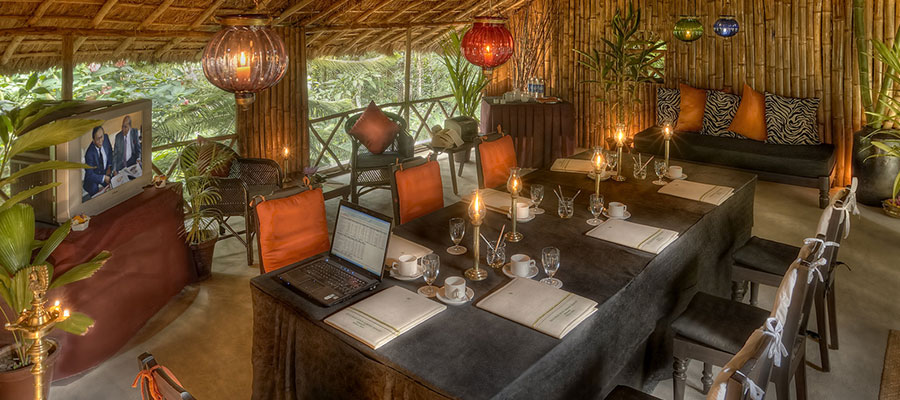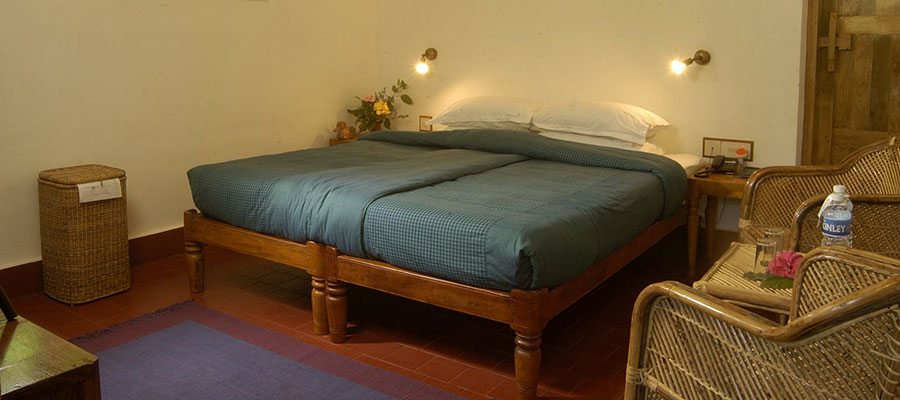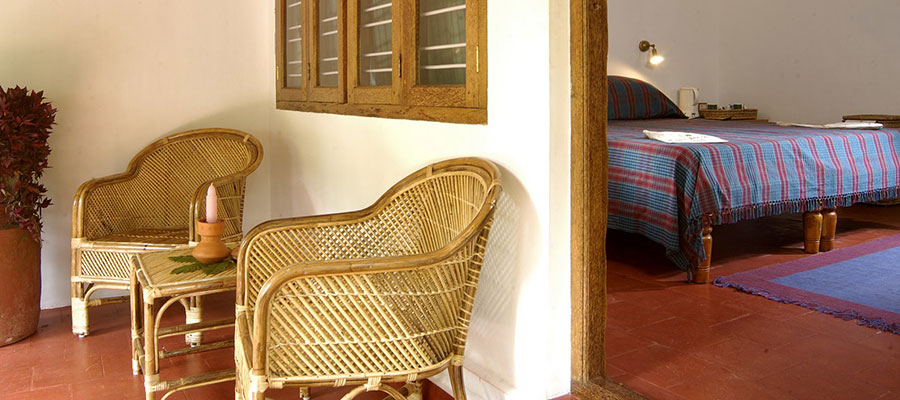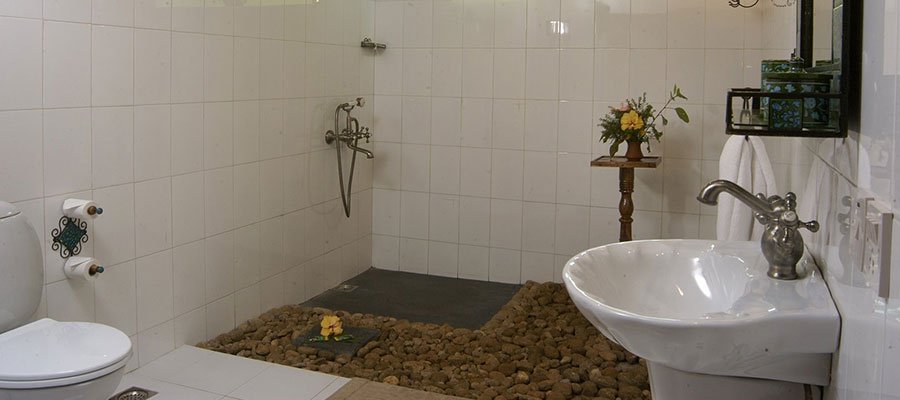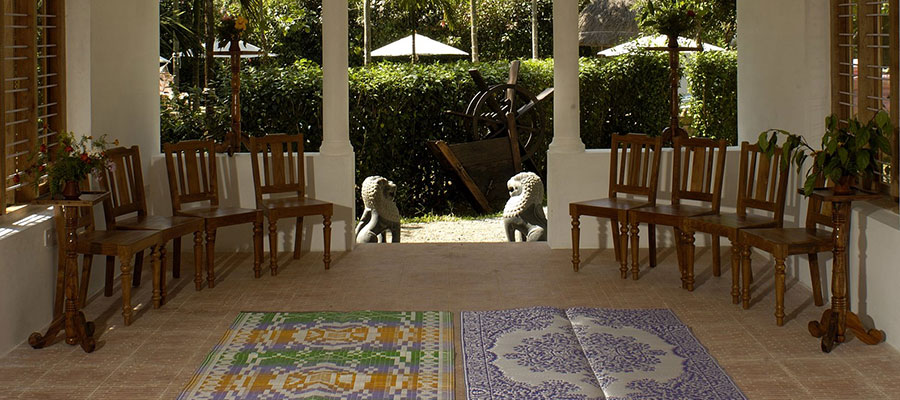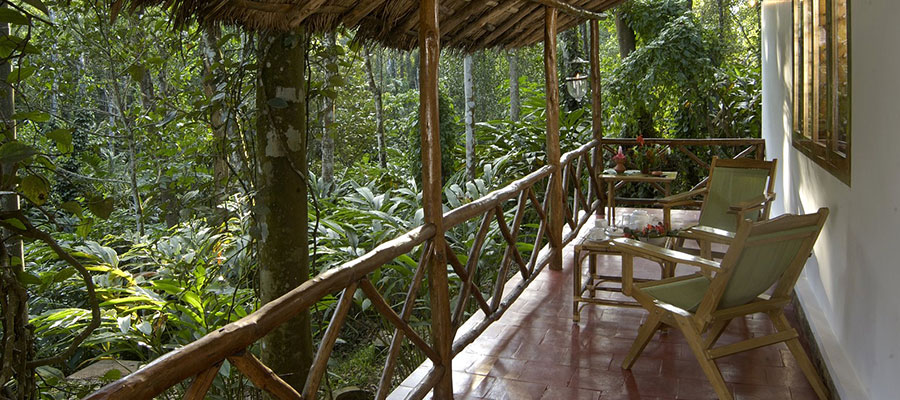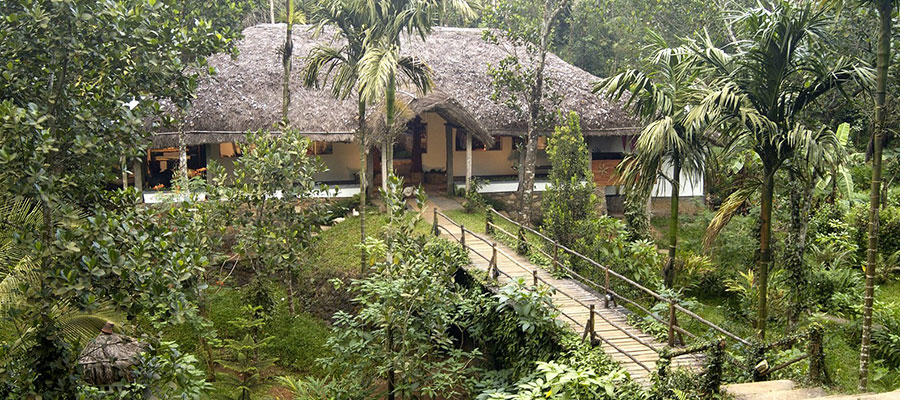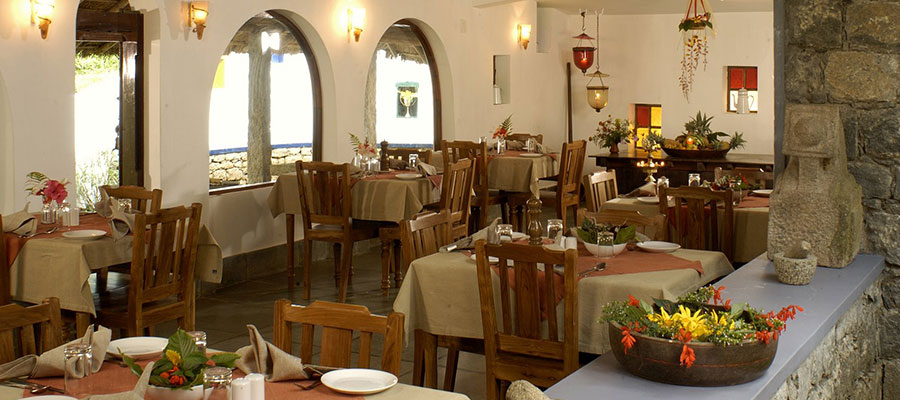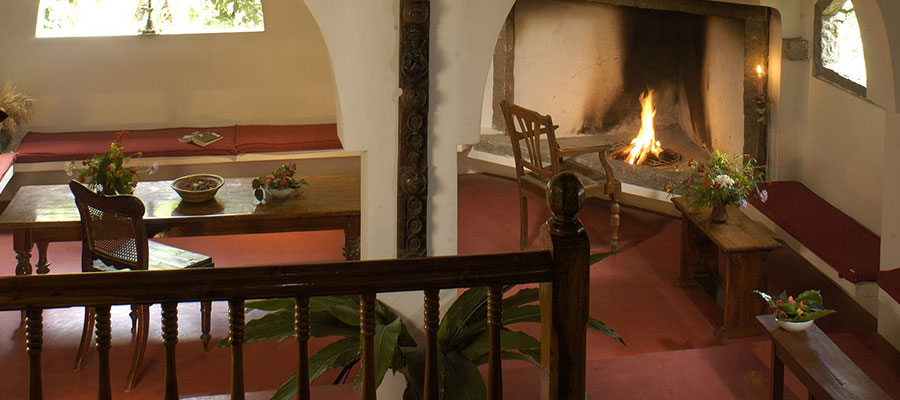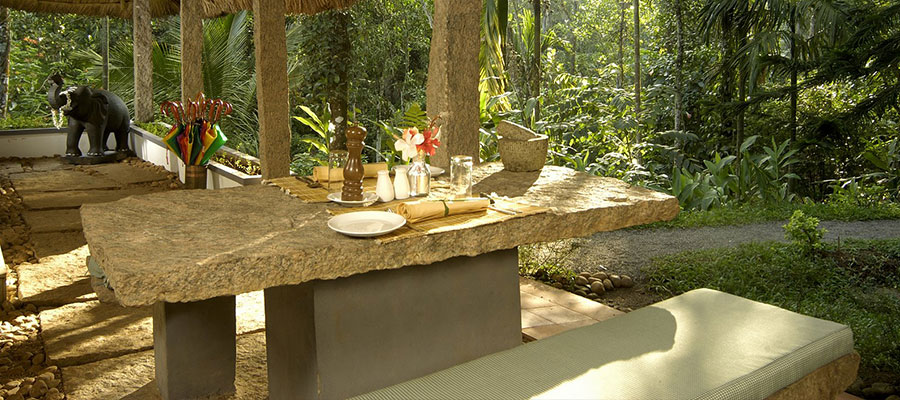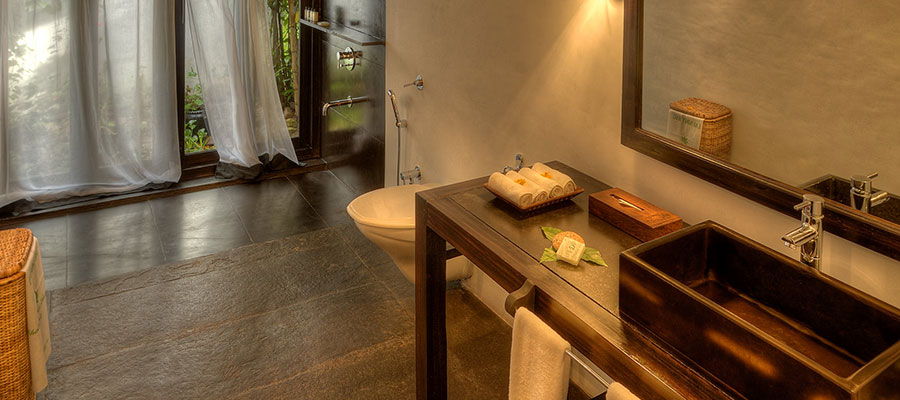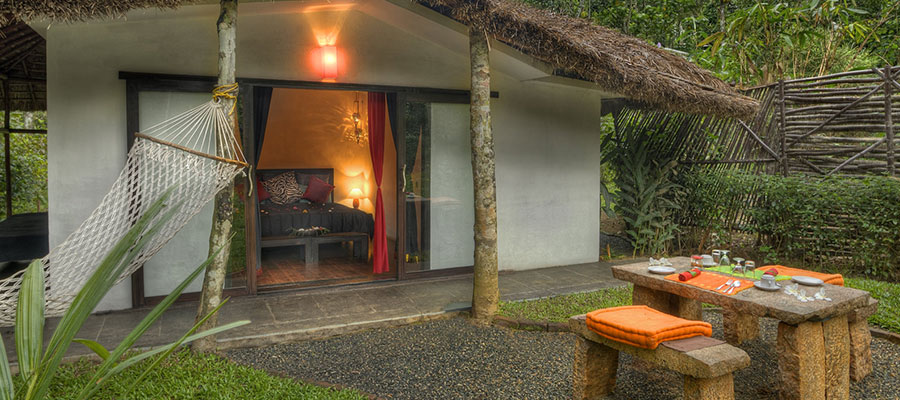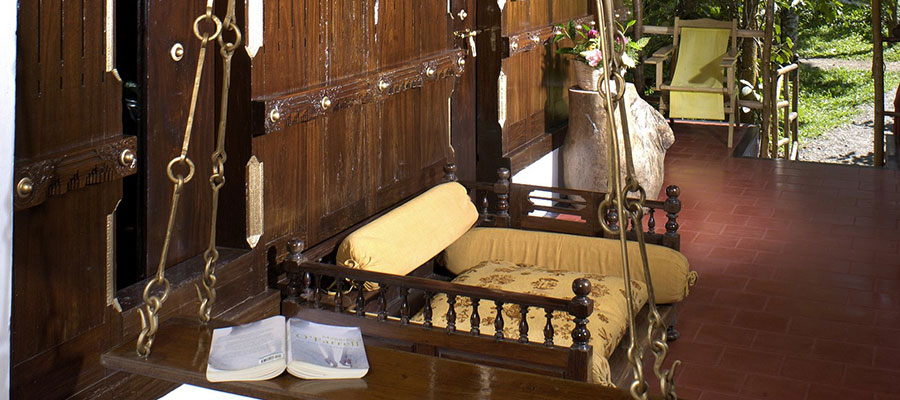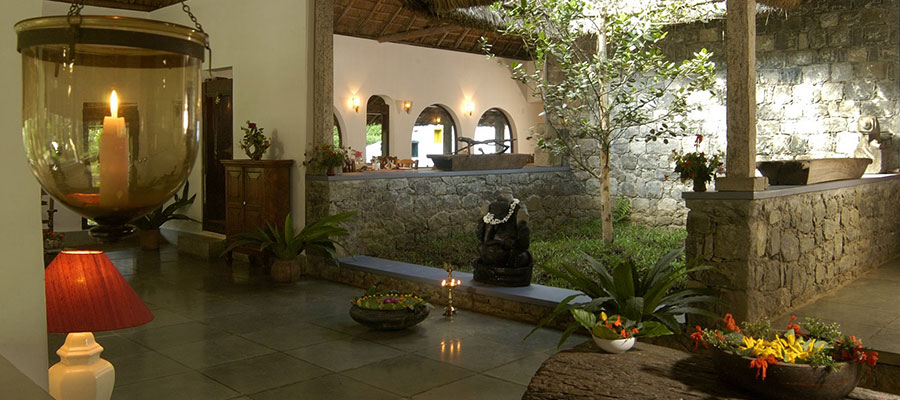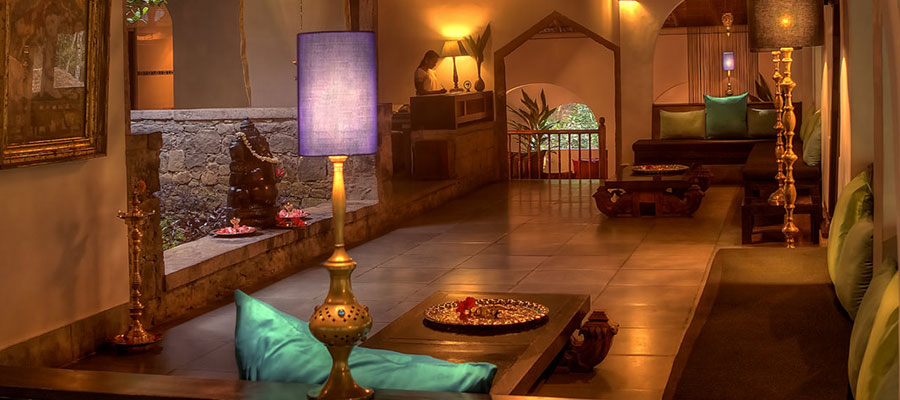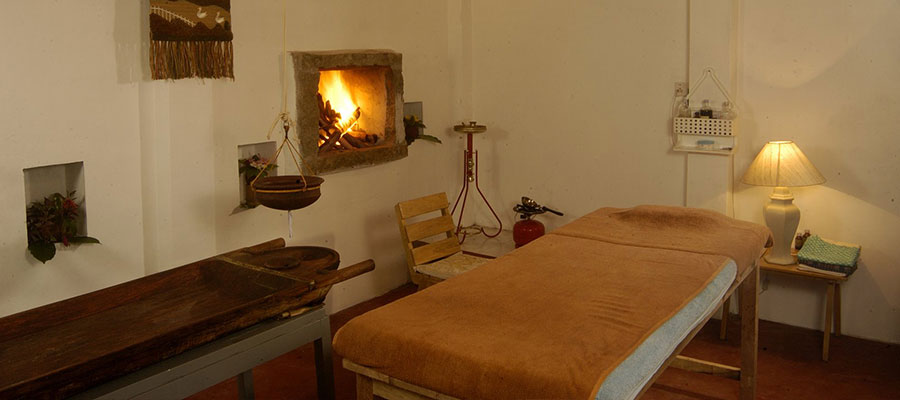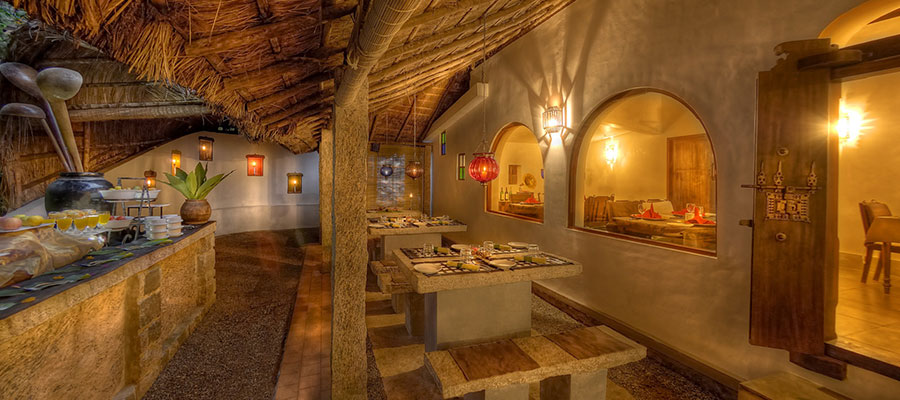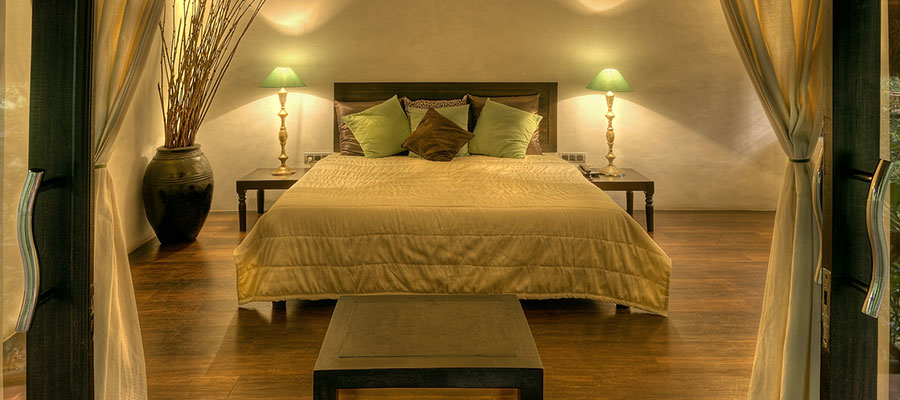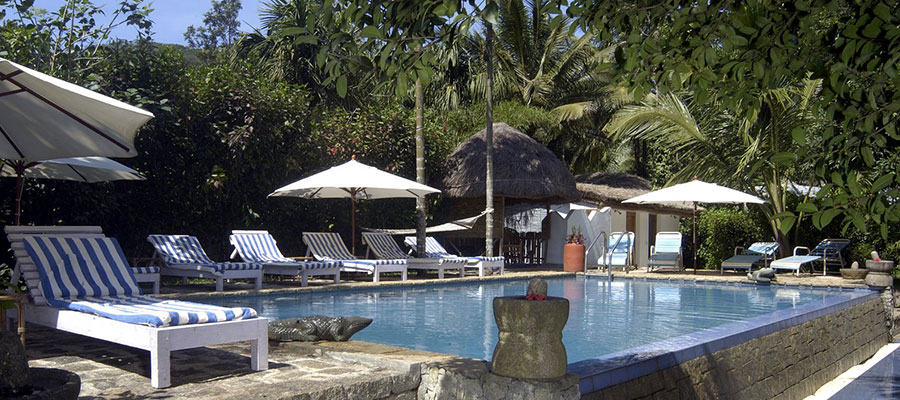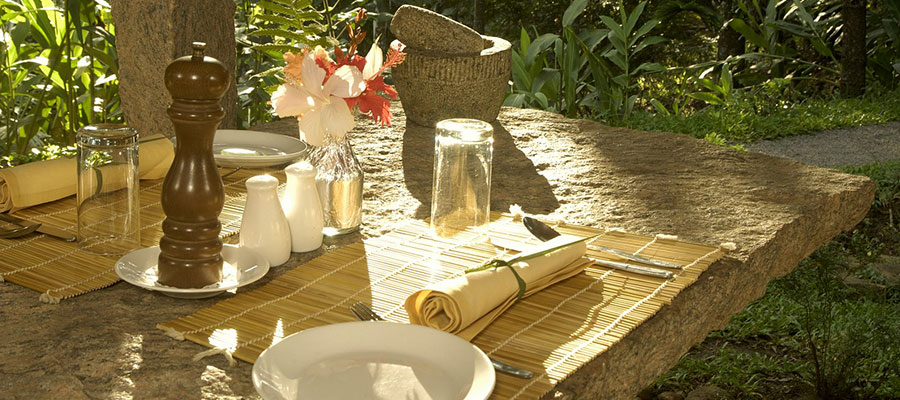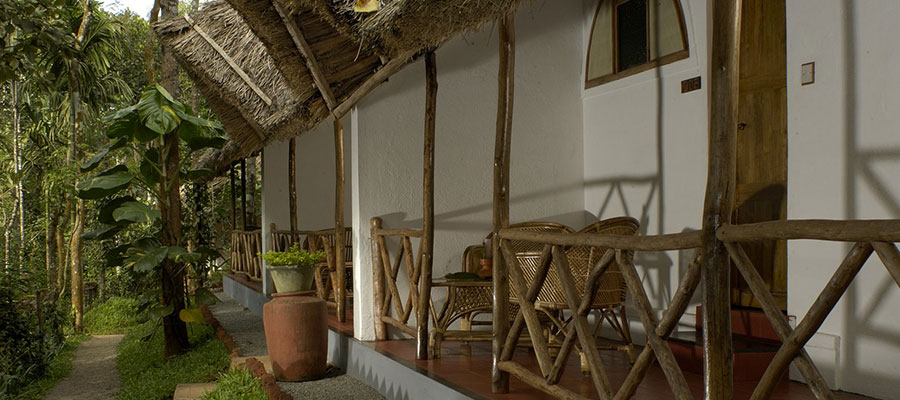 Built on a verdant land unscathed by modernization, the Shalimar Spice Garden is a perfect blend of European and Indian living without diluting the rich heritage of Kerala. Designed to offer peace and privacy in natural surroundings, the resort merges with the spice gardens that encompass it. The gentle mountain stream meanders through the property and a wooden bridge built over the stream connects the resort to the outside world.
The accommodation is a charming mix of old and new and easily blends simplicity with stylish comfort. The décor is Malayalam in style, with wooden beams, wide verandas and clean white lines which wouldn't look out of place in a Western interiors magazine.
Accommodation
Shalimar Spice garden have 18 rooms that are simply yet stylishly furnished in keeping with traditional and local styles. Each room has its own veranda or hammock for sitting out. There's no air-conditioning in any of the rooms.
The categories of room at Shalimar Spice Garden are:
Elegant Room: The 8 elegant rooms are simple but elegantly done with colourful lamps and cushions, white walls and terracotta-tiled floors.
Elegant Cottages: The 8 Elegant cottages are spacious and airy with lot of room for natural light. The cottages have a verandah with day beds to enjoy the natural surrounding.
Honeymoon Cottages: These are 2 secluded cottages by the lily pond and the swimming pool, fit for a couple who needs some privacy.
Ayurvedic bath products, bathrobes and slippers, fruit bowls, and water bottles are provided in each rooms.
Dining
Falling Leaves is the main multicuisine restaurants at the Shalimar Spice Garden. Laid out with antique Kerala wooden furniturethe restaurant offers Italian, Continental, Indian and Kerala cuisine.
The Red Lounge is the bar at the resort. A fire is lit in the Red Lounge if the evening is chilly and there's access to television and wi-fi throughout the day.
EXPERIENCES
The Shalimar Spice Garden offers many experiences that are a part of Thekkady visit. Boat ride on the Periyar Lake; nature walk ; Jungle scouting or night patrolling in the fringe eco-development zones of the tiger reserve; Full day border hiking ; bamboo rafting on Periyar Lake; village visits; bullock cart ride ; spice plantation visit are few activities that can be organized by the resort.
In house activity at the resort includes the Shalimar plantation visit and various nature walks covering different parts of the estate. The Resort also has a simple Spa with qualified ayurveda doctors and well-trained masseurs, both men and women. Various treatment programmes and Massage therapies for rejuvenation and general well- being are available at the resort.