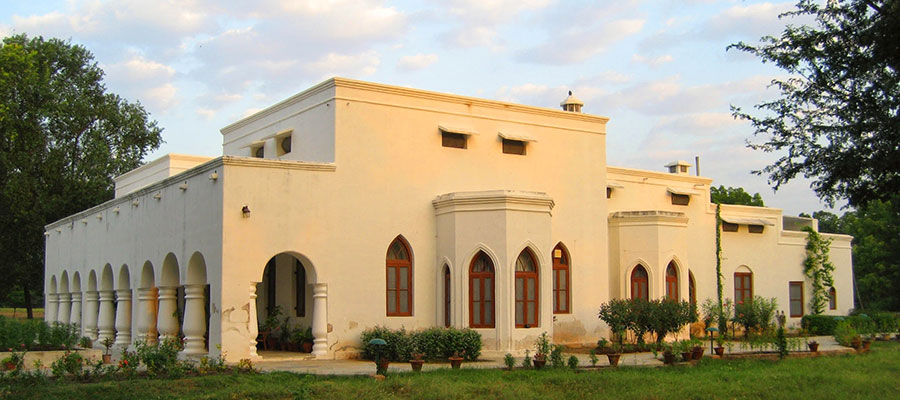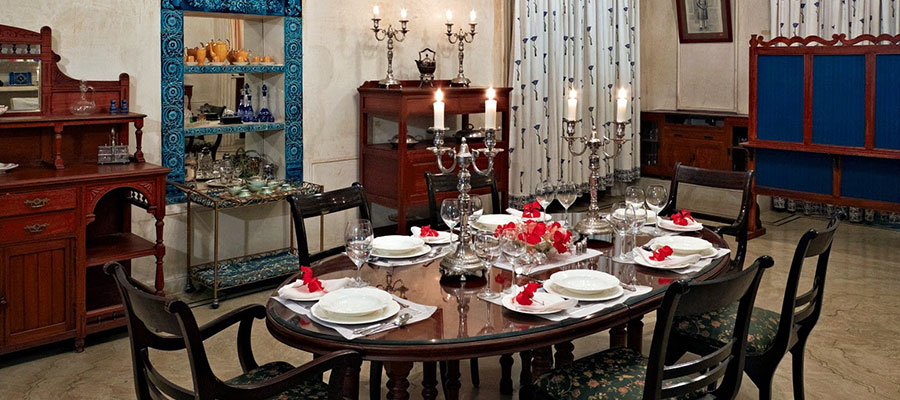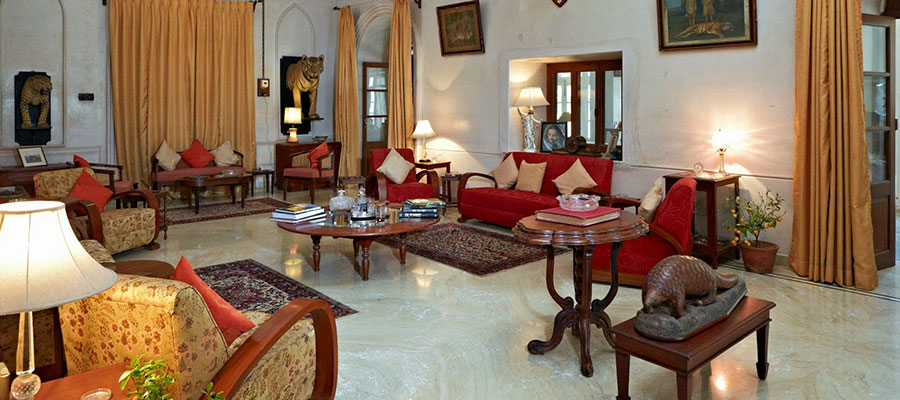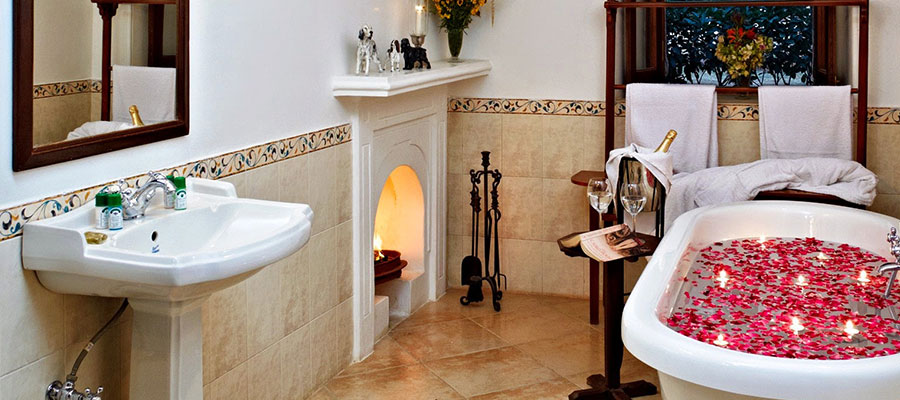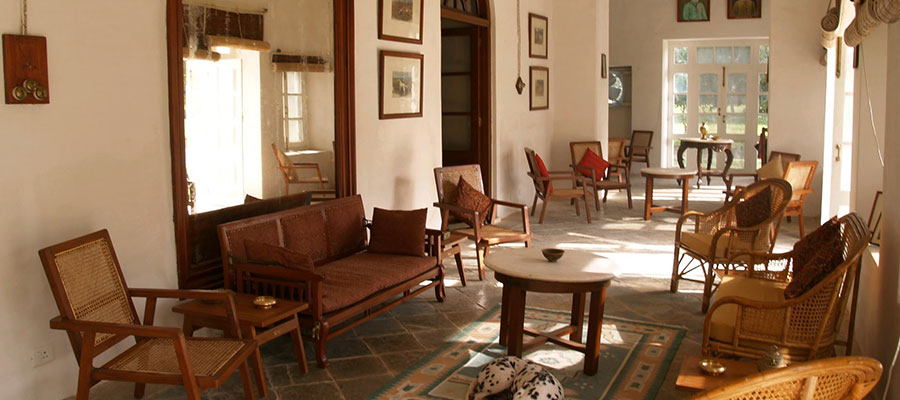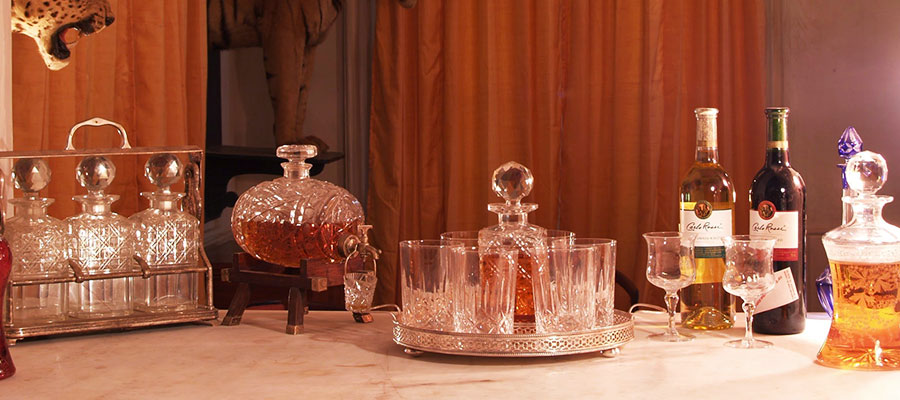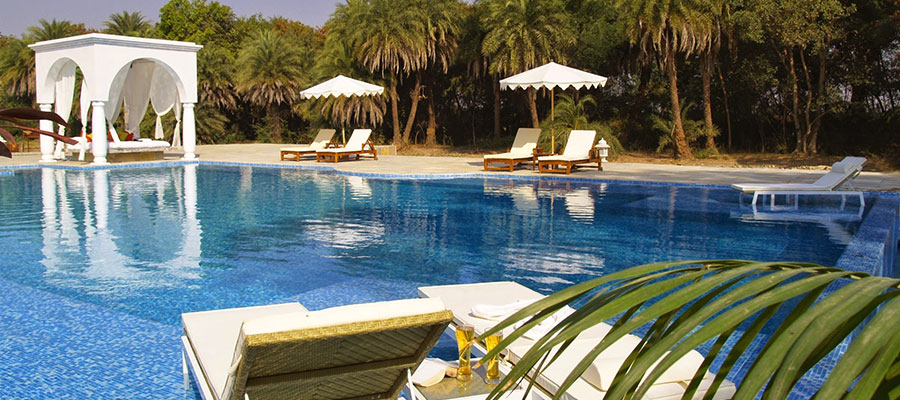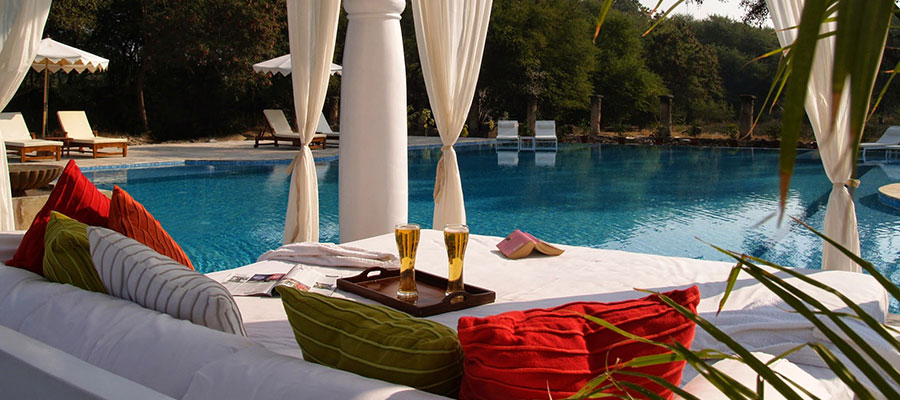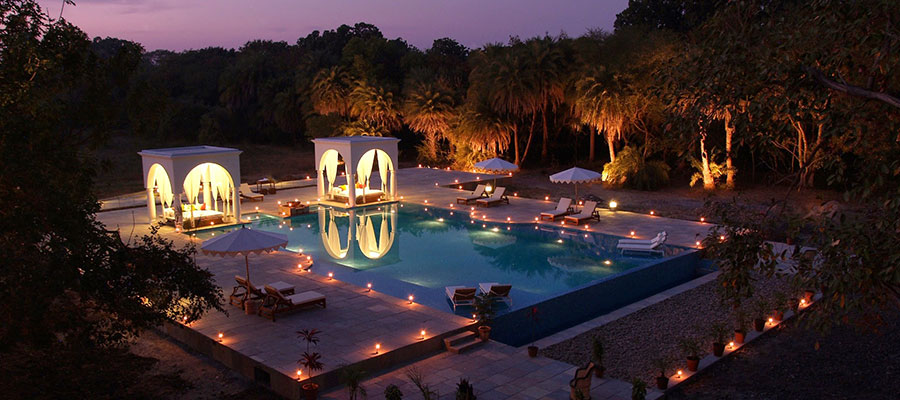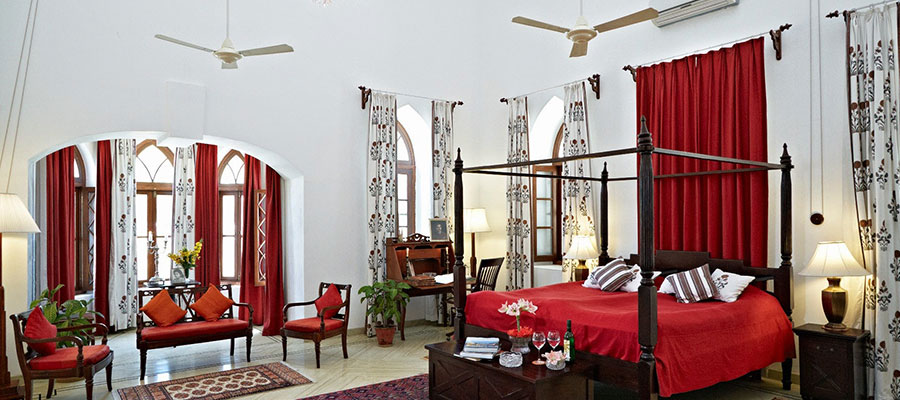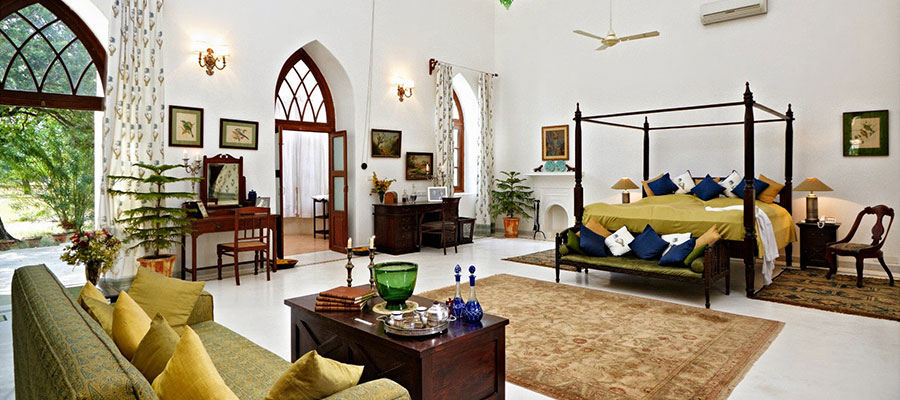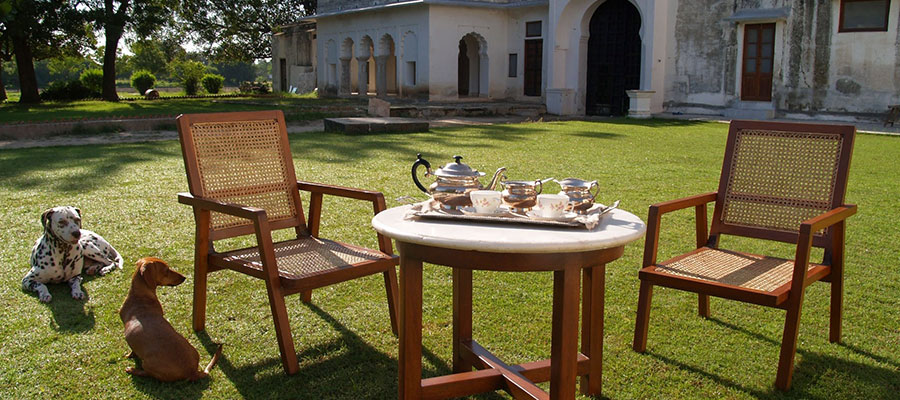 Shahpura Bagh is a boutique heritage property located in rural Rajasthan in between Jaipur and Udaipur. One of the predominant luxury hotels of Rajasthan, this wonderful, garden estate surrounded by glistening lakes provides an authentic bespoke home stay experience.
A tree bedecked estate with myriad birds in residence, Shahpura Bagh is the summer home of the royal family, who resides in this garden retreat as the owners are more than happy to entertain and swap tales with their guests. Set in 40 acres of nature in two restored bungalows, a generous pool with enticing decks, the Shahpura Bagh experience is that of a boutique mansion stay, luxurious and stylish with plenty of opportunities to explore and mingle with the locals.
Accommodation
The hotel has 9 rooms categorized as:
Suite: There are 4 suites at the hotel. The suites are the base category rooms at the hotel.
Royal Suites: Slightly larger than the suites, there are 5 royal suites at the hotel.
All rooms are centrally air-conditioned, with overhead fans, and attached bathrooms with bath and shower. Handmade Kilms, and old Kashmiri carpets provide colour to the otherwise starkly ultra-smooth white lime plaster floors. The rooms are adorned with antique paintings and photographs belonging to the family for generations.
Dining
The hotel has a dining room in the main building. The cuisine comprises simple Continental, and Indian recipes with special emphasis on traditional Rajasthani cuisine. The ingredient used are mostly organic as most of the vegetables are home grown and organic.
Special private dinners and al fresco dining in the sunshine or candlelit under the stars or, in the garden can also be arranged.
EXPERIENCES
The experiences offered at the Shahpura Bagh are:
Excursion to Nahar Sagar lake visiting quaint villages and an orchard farm en route.
Guided bird watching tour at Shahpura. With over 180 species of birds around its 250 small lakes, Shahpura is a bird watcher's paradise. Activities also include boating, photography, walks & sundowners adjacent to numerous lakes.
Excursion to Dhikhola, a quaint and rustic village where time has stood still. Visitors can explore the village and the fort owned by the family.
Excursion to the Ram Dwara temple. The old city palace reveals the integration of Rajput & Mughal traditions in architecture while the geometrical symmetry of the baoli (stepwell) inspires a serenity that lingers.
For those who would like to work up a bit of a sweat and get some fantastic views, Shahpura offers a 45 minute trek to a famous tribal temple on top of a wooded hill. Every Saturday and Sunday, tribal communities come from around 50 miles, to congregate and worship their tribal deities.
A trip to Shahpura exploring the town's rich multi-cultural vibrancy and its fascinating arts and crafts tradition. The trip gives the guests an opportunity to understand the local people's way of life, mingle with artisans and farmers and innocent children.