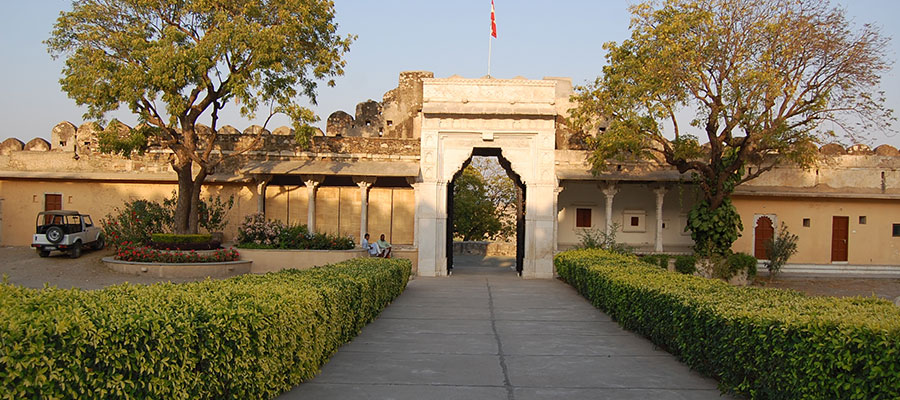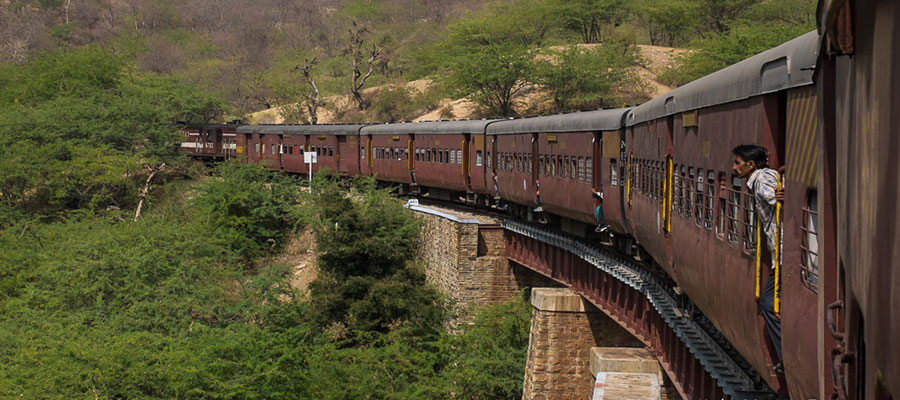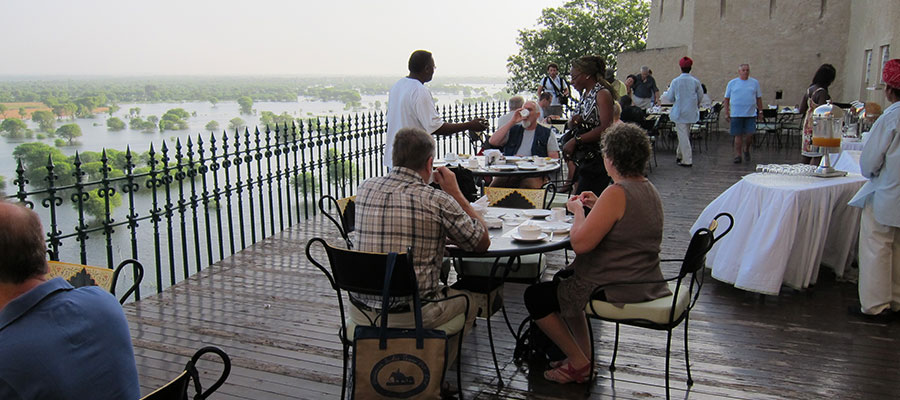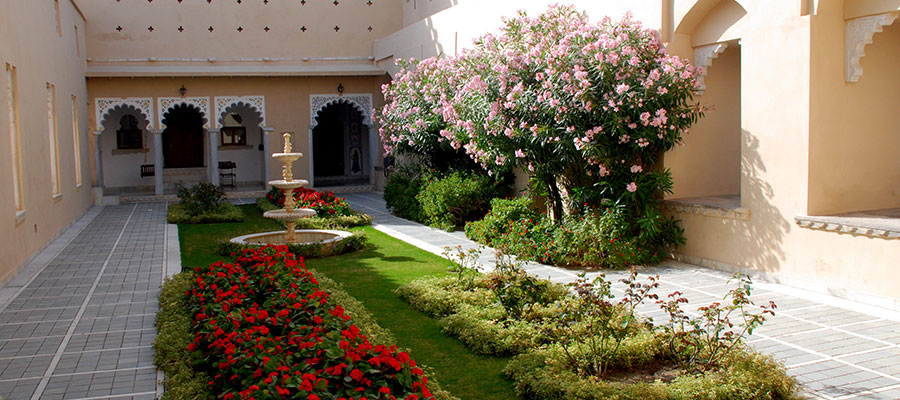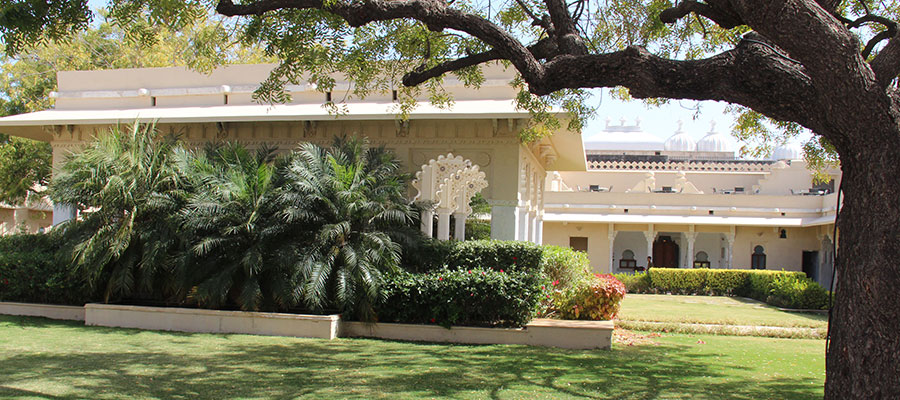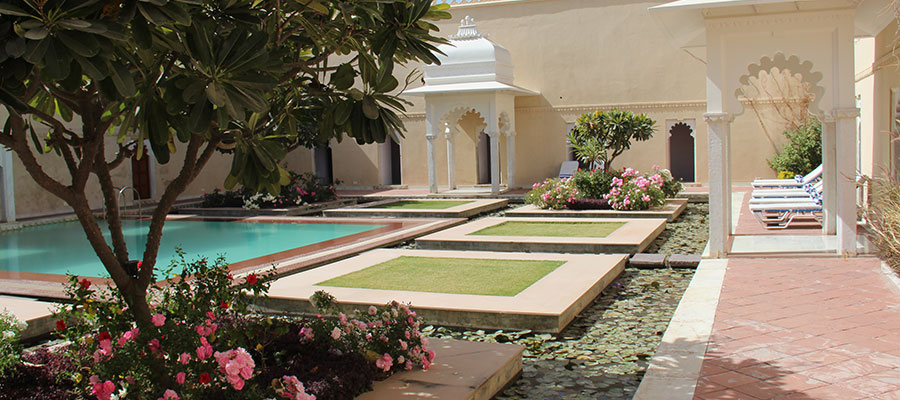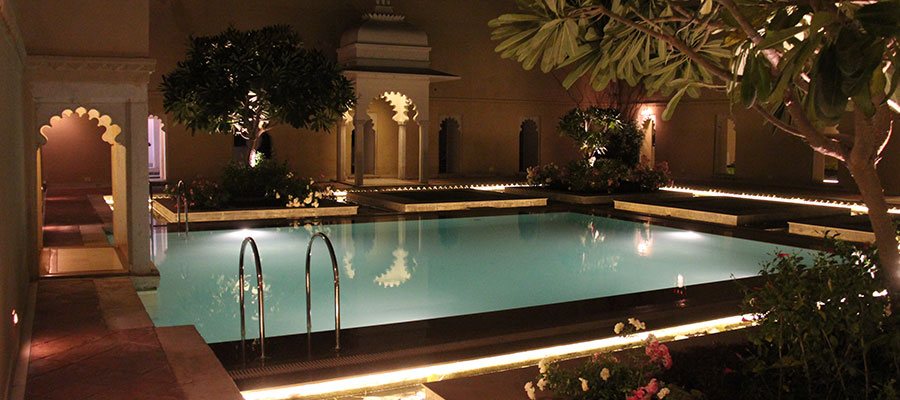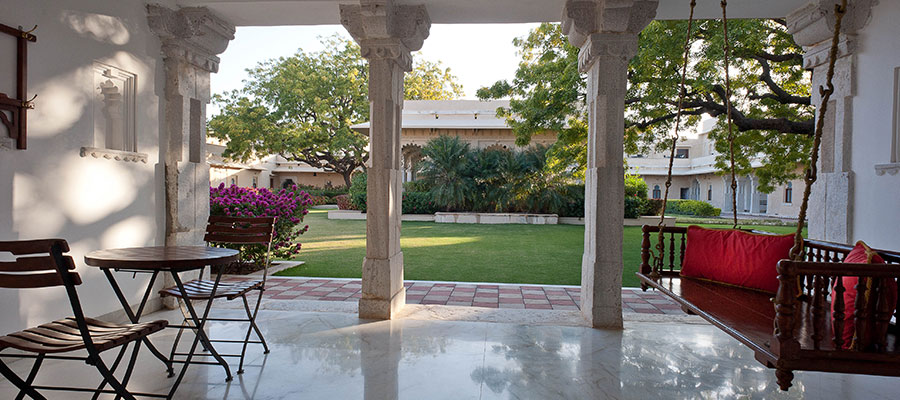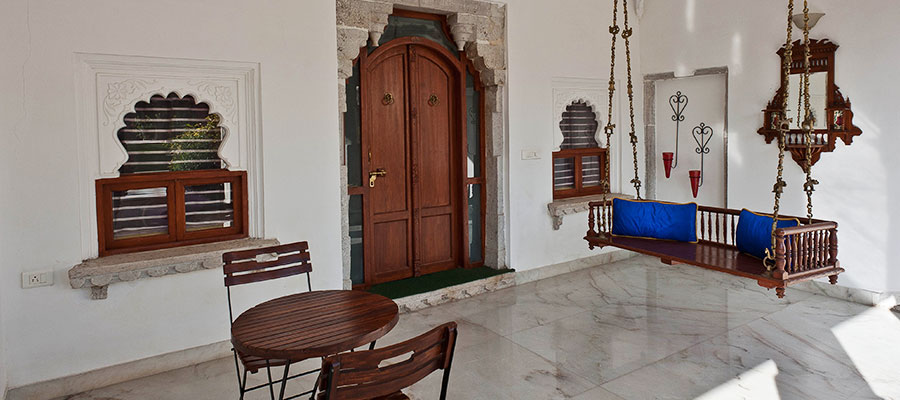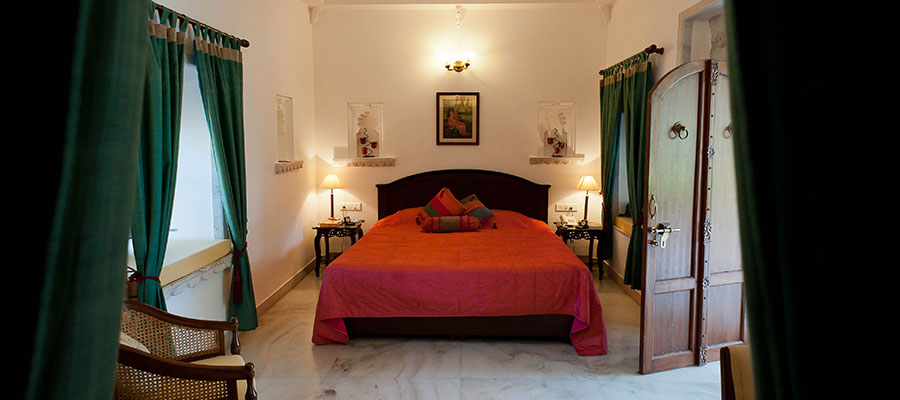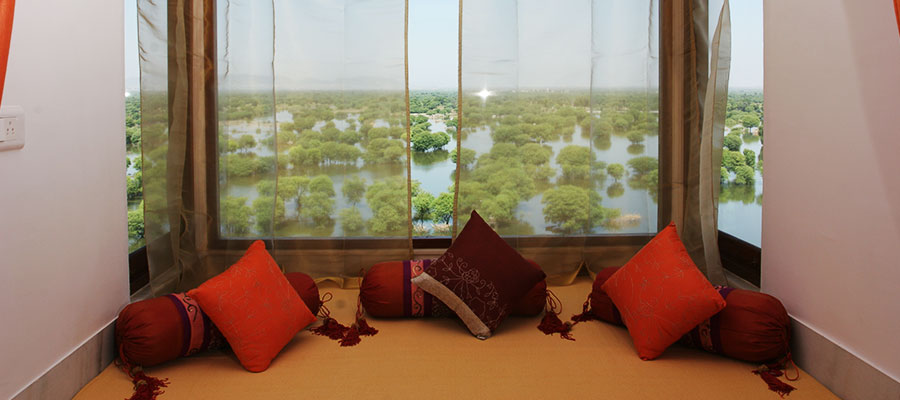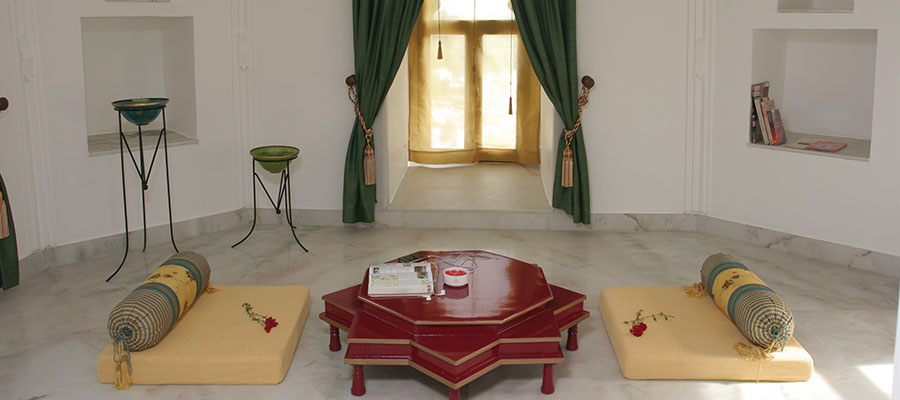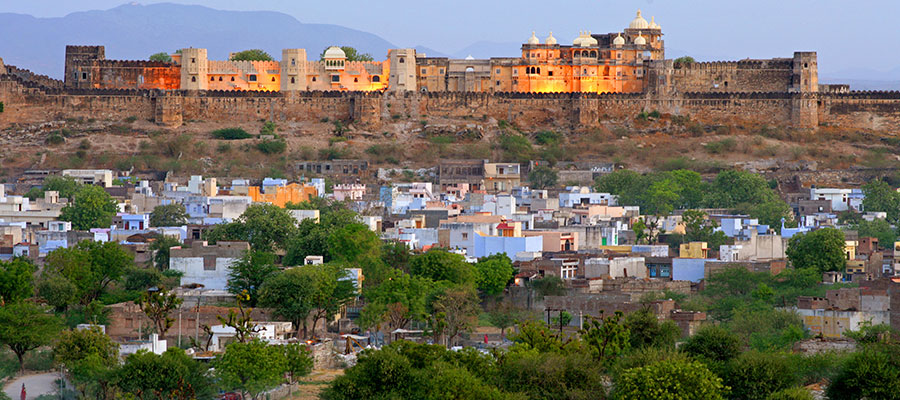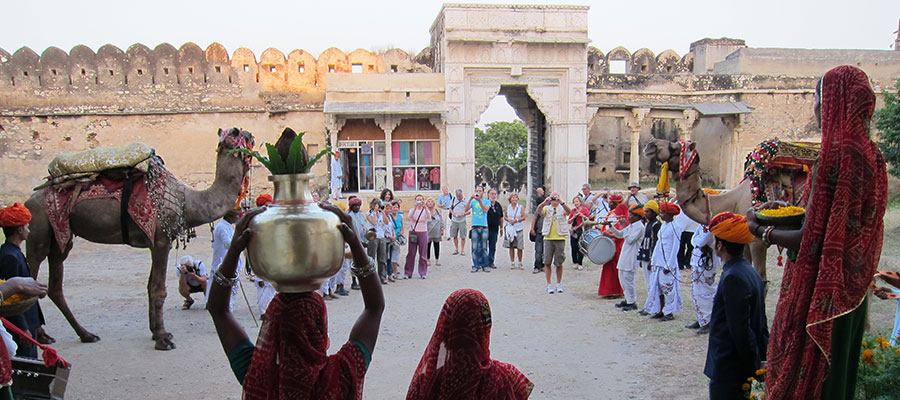 Sardargarh is one of the magnificent forts of Rajasthan, located in the Rajsamand district of Rajasthan. It is an extravagant creation placed amidst the mountains and forests of Chuppun. Though it underwent considerable repair, it lost much of its splendor but China and Mirror halls are still the theme of salutation.
Accommodation
It is also known as Zenana Mahal and consists of 21 suites out of which 18 are on ground floor and 3 are on the first floor. They are fitted with all the modern amenities. Each suite here is known by the name of the Queen who resided in it, in medieval times. Even the decor is in the favorite colors of the respective Queens.
Dining
At the roof top restaurant, the heritage hotel pleases your taste buds with a wide variety of Indian and Continental cuisine. The restaurant specializes in delicacies from Mewar.
EXPERIENCES
Folk Dance: For the recreation of guests, the Sardargarh Fort Heritage Hotel organizes a Rajasthani folk song and dance performance. Live Indian classical music during dinner on Fort rampart can also be arranged.
Excursions: The hotel also provides theme based day excursions to nearby tourist attractions.
Visits: Visit to nearby Banjara village, Kalbeliya Tribe, Family bagh and Talao paal; evening outing place and boating in the lake can be organized followed by Campfire and dinner.
Visit to local handicafts, articians markets can also be arranged.
Safari: Gypsy safari, Horse & Camel riding in village and wild can be organized.