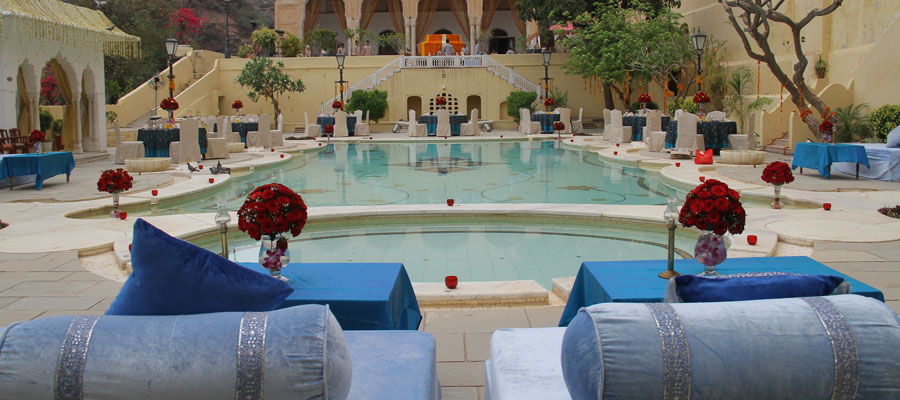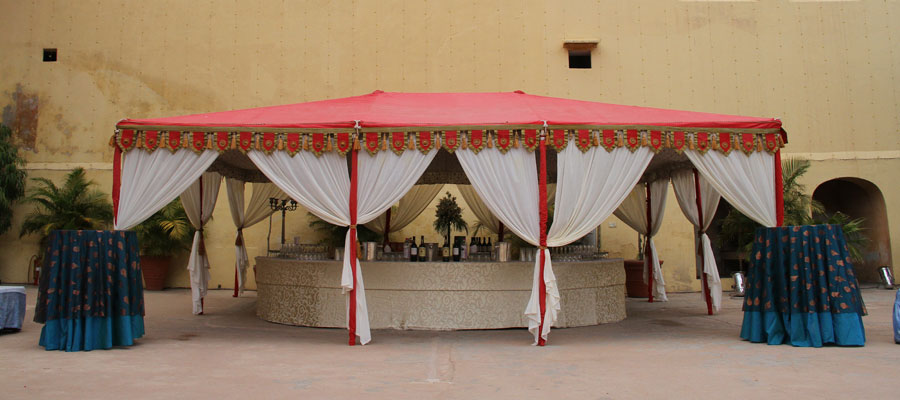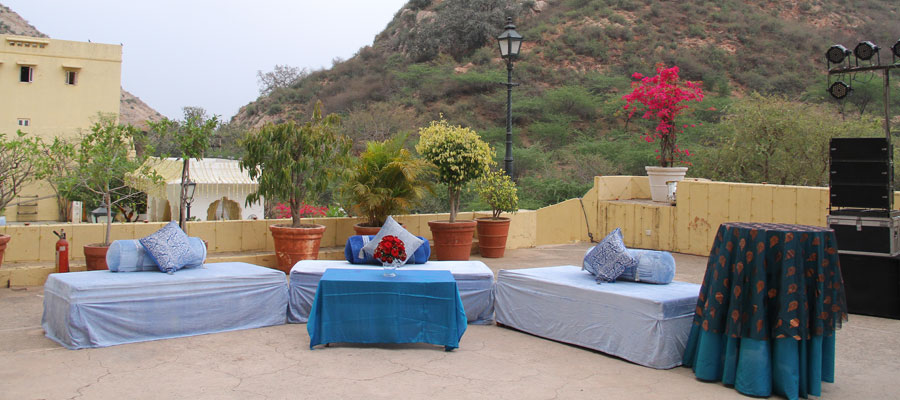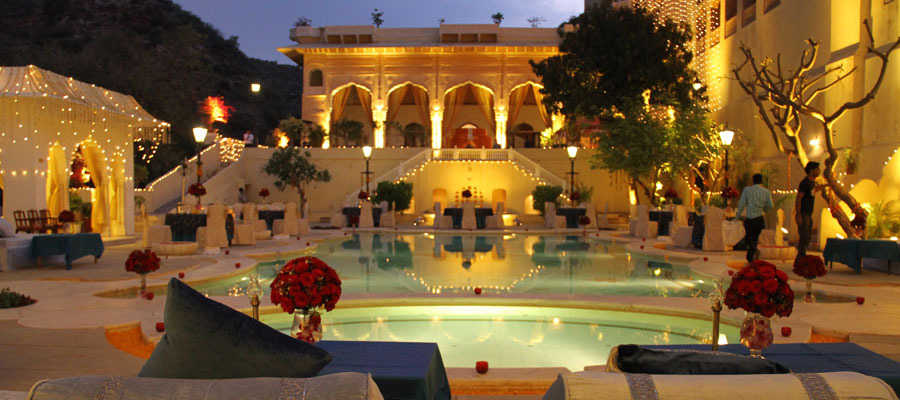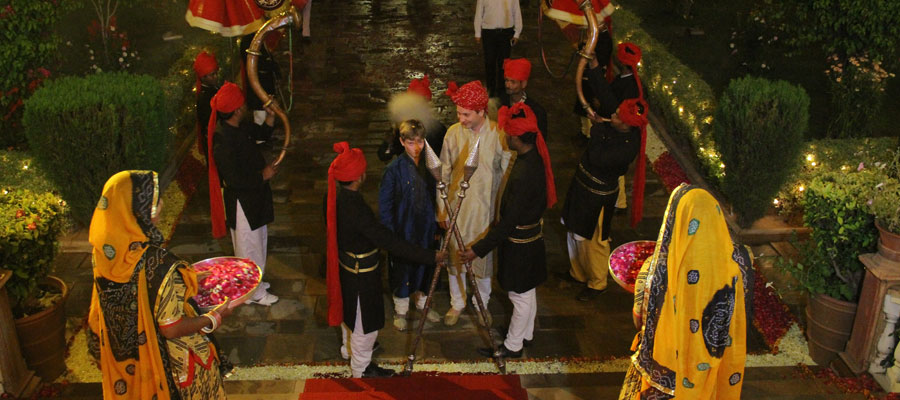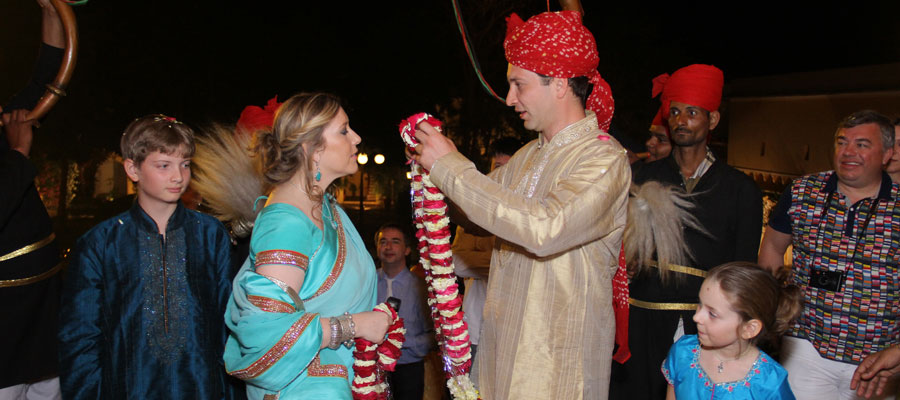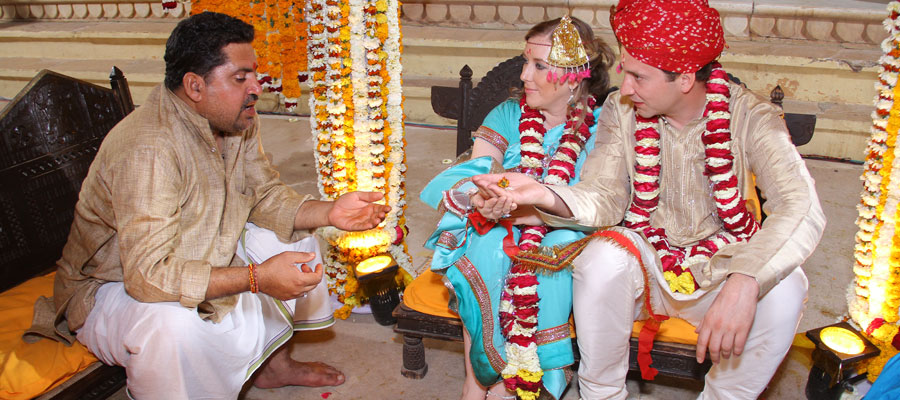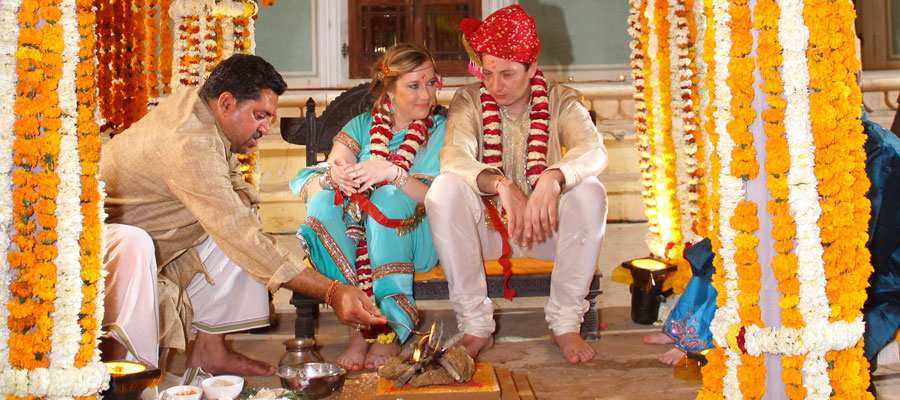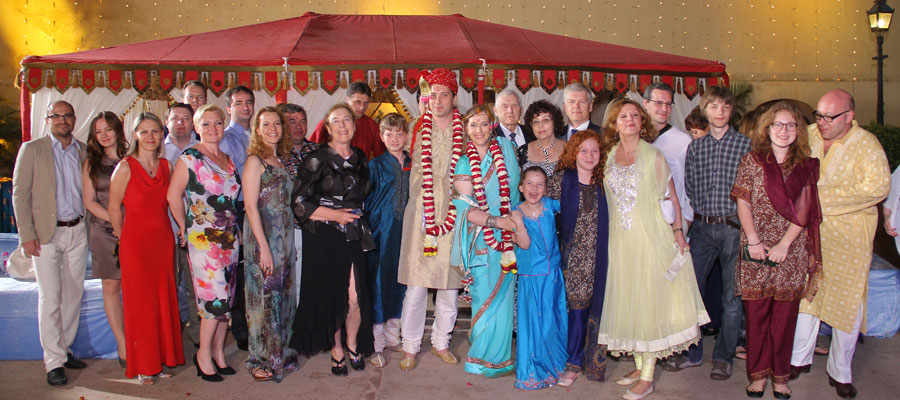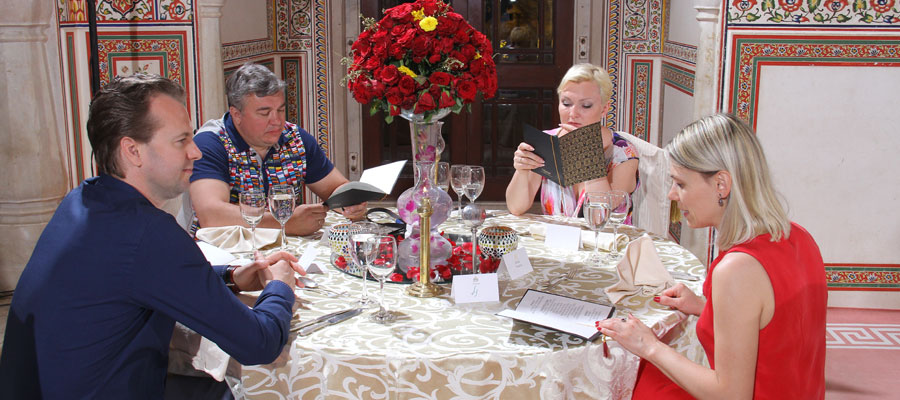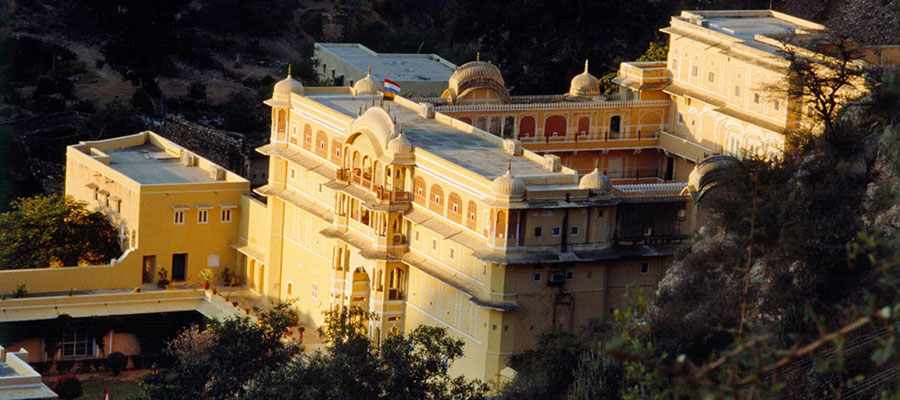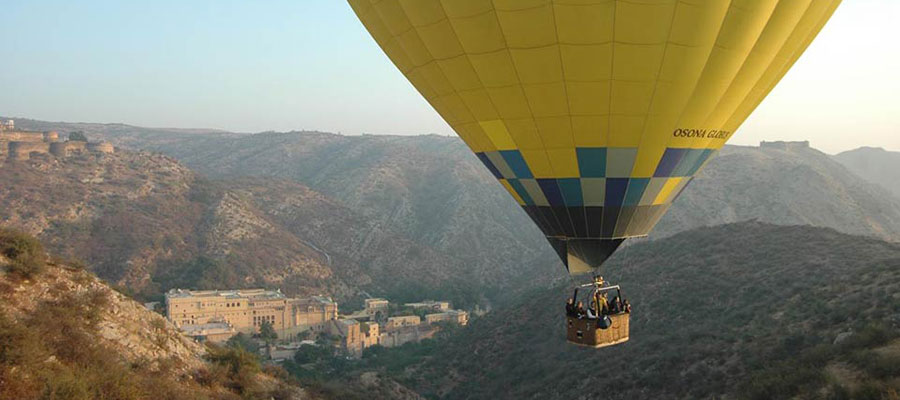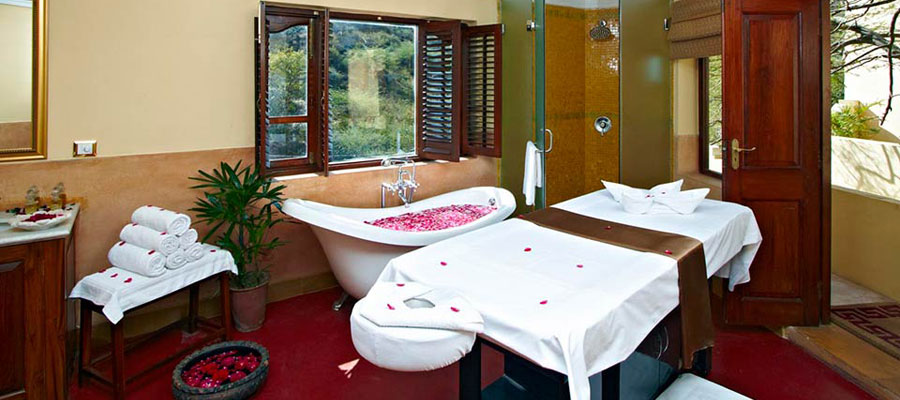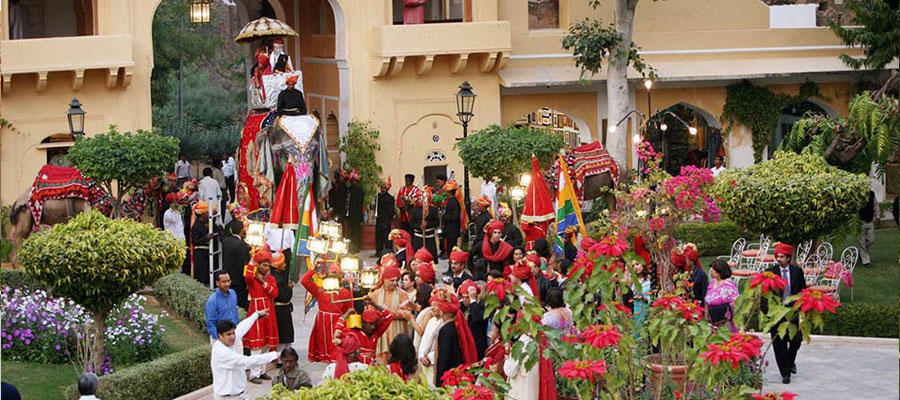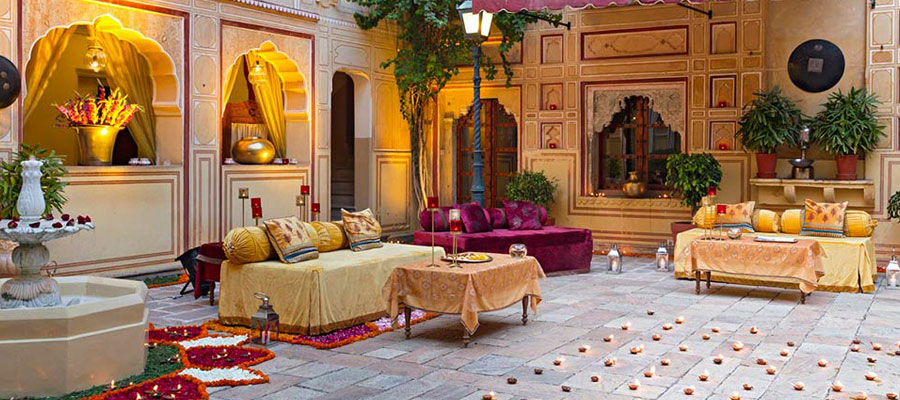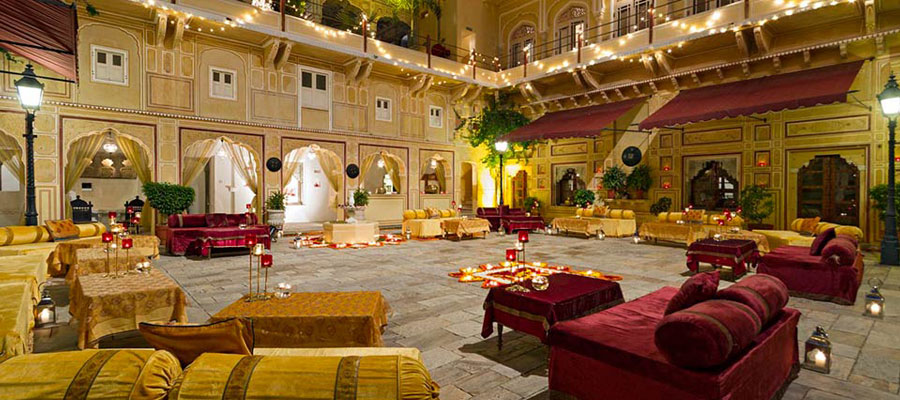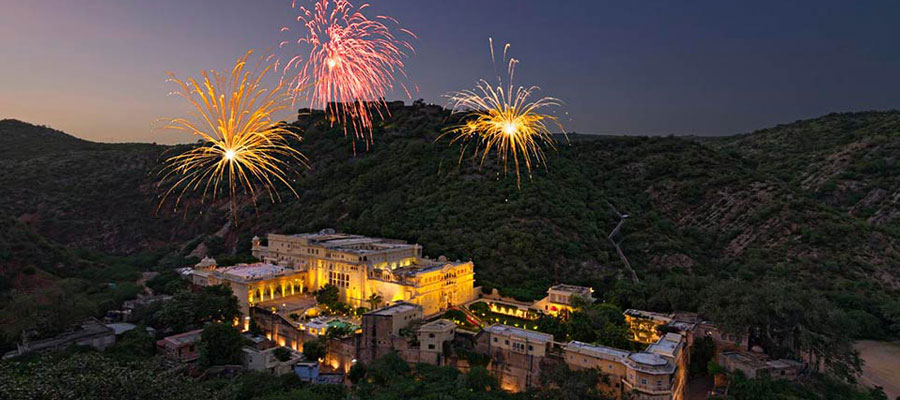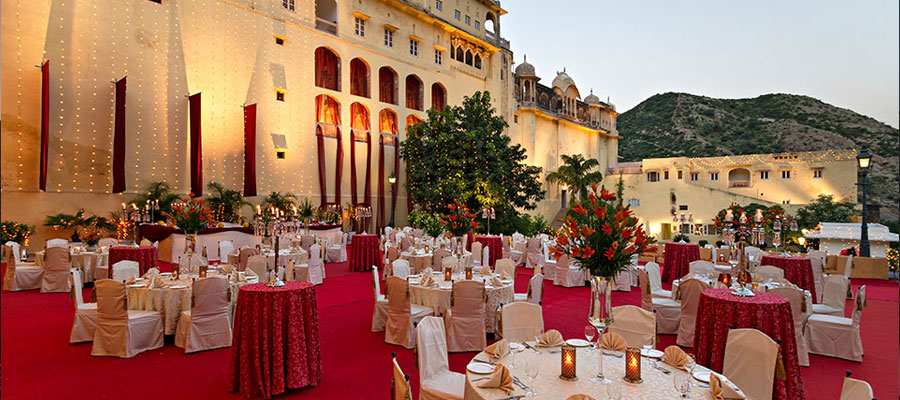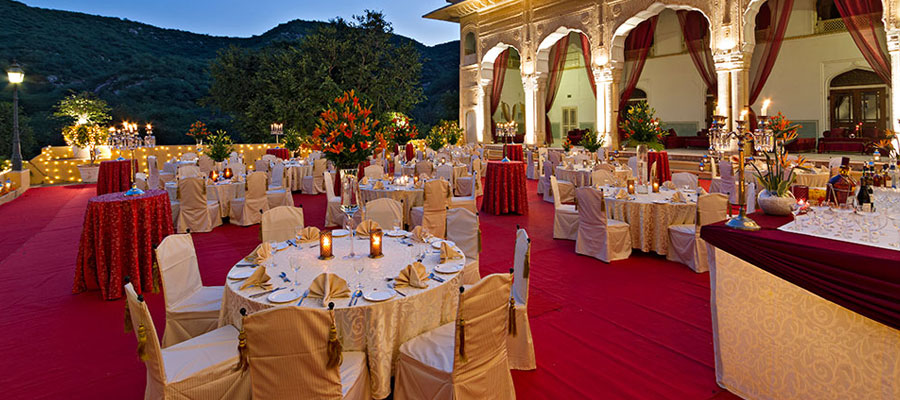 Exclusive and discreet, Samode Palace has been host to royalty, celebrities, artists, and the discerning traveller. A splendid example of regal Indo-Saracenic architecture, the Palace combines the best of Indian and Mughal styles. The 475-year-old palace is a celebration of the senses, underlined at all times by contemporary luxury and the signature service of Samode.
Accommodation
Each room, with its own unique personality, is elegantly and luxuriously furnished. Four poster-beds draped with sheer, delicate fabric and exquisitely carved couches invite you to relax completely.
Colour and spirit mingle with the sparkling of white linen and marble and with the warm wood of exquisite furniture. Samode is a world that effortlessly blends modern luxury with traditional opulence.
Each royal suite is a luxe apartment with its own private courtyard, looking out to the mountains, and a Jacuzzi. All rooms have lavish en-suite bathrooms that are classic and elegant – with spacious wardrobes, sink-and-laze tubs, gracious dressing tables – all deserving of the care you give yourself.
Dining
The breakfast is served in the courtyard under the shade of trees and the chirping of birds, with the staff cheerfully suggesting what you may enjoy. Stunning murals vie with the food for your attention. Enjoy the evening cocktails by the poolside or a romantic candle-lit dinner at the terrace garden under the starlight of a clear Rajasthani night.
The Palace has an extensive wine cellar, with a handpicked and expert choice of both International and Indian varietals.
Experiences
Discover the beauty of the hotel – inch by glorious inch. Do it yourself or ask a hotel staff to guide you through. Indulge in a rejuvenating massage by trained therapists. Health facilities include a fully-equipped fitness centre, a sauna and steam room.
Visit the Mughal garden at Samode Bagh. For the more adventurous visitor, horse and camel safaris are available and special visits to the sand dunes can be arranged. You could also just step out of the gates of the Palace and walk through the cobbled lanes of the Samode village into the local market, stopping by the little shops of the bangle maker, the cloth merchant, the gemstone expert.
The historic pink city of Jaipur is just an hour's drive away.
Weddings and Celebrations
Guests come back to celebrate special anniversaries and occasions. The mandap or sacred fire is arranged in the beautiful courtyard, and a royal banquet set-up in the opulent Darbar hall and the picturesque terraces.