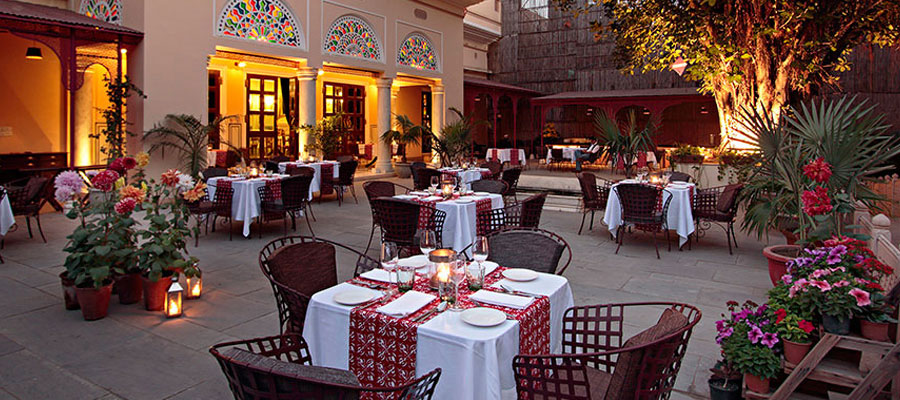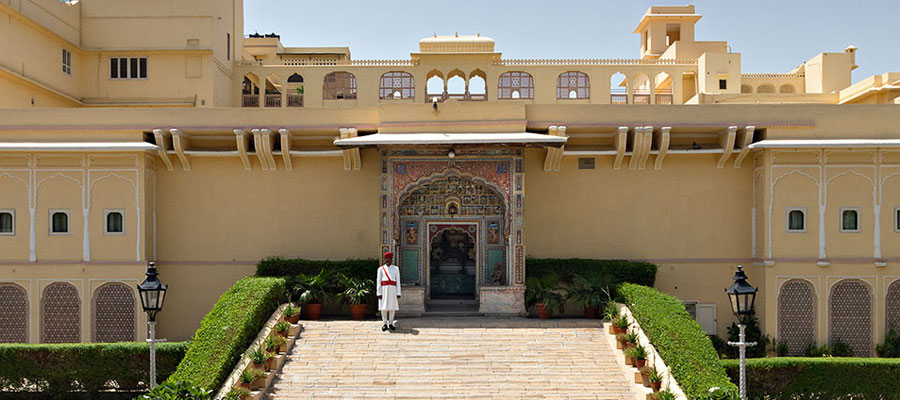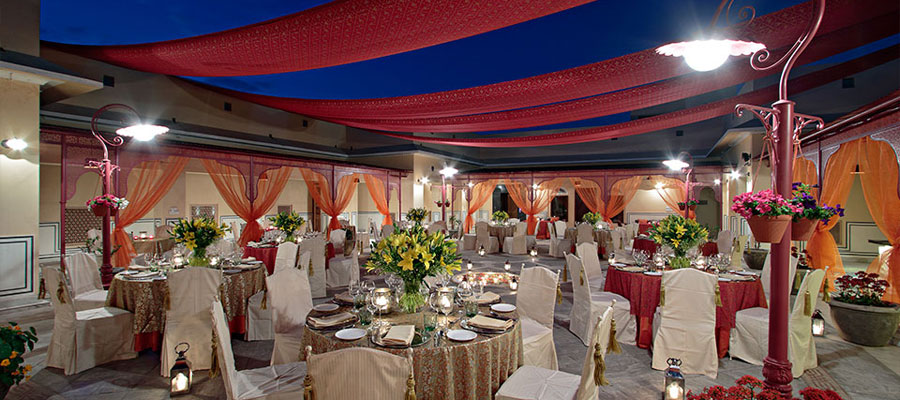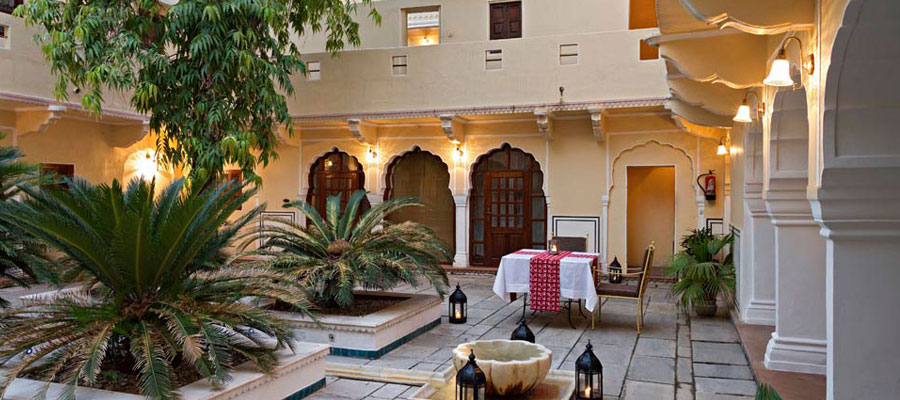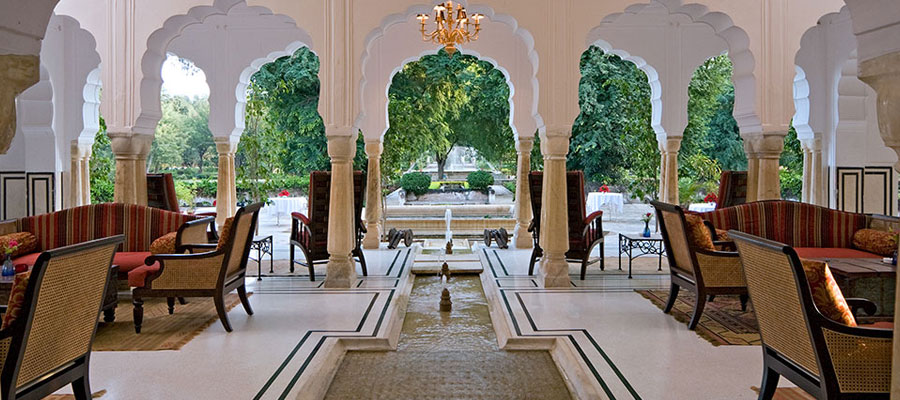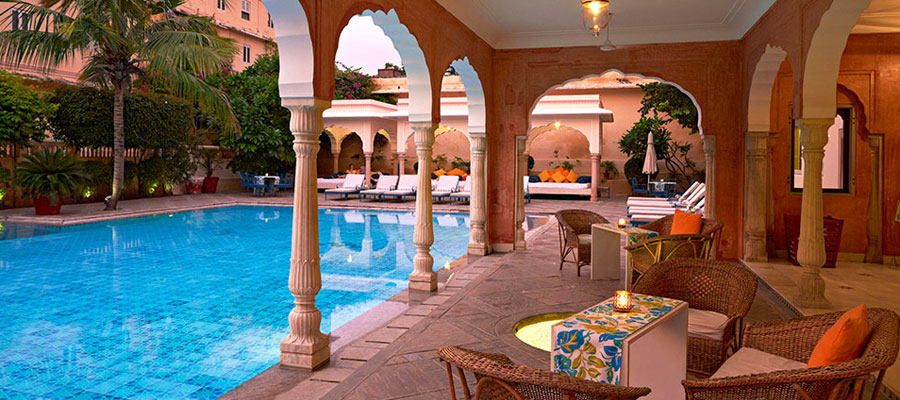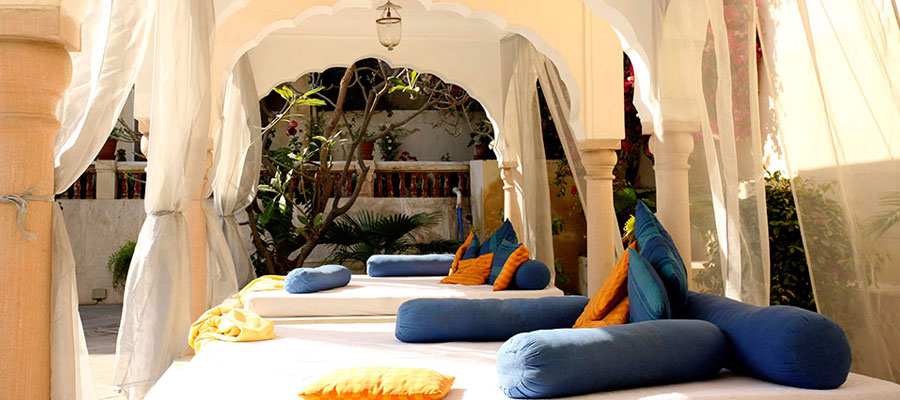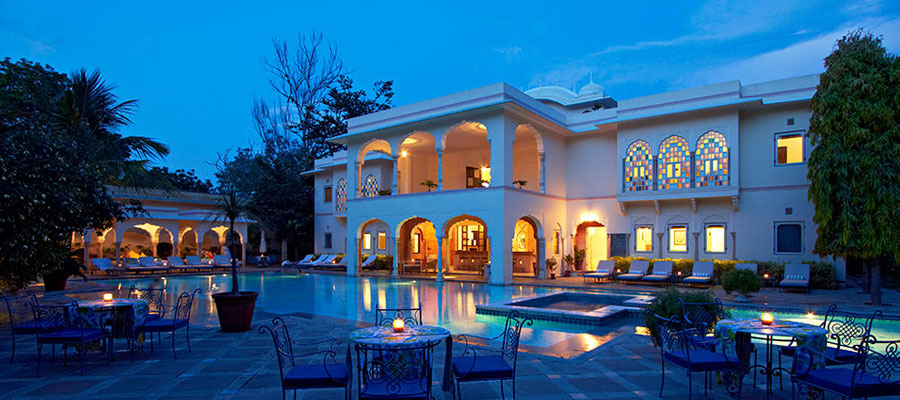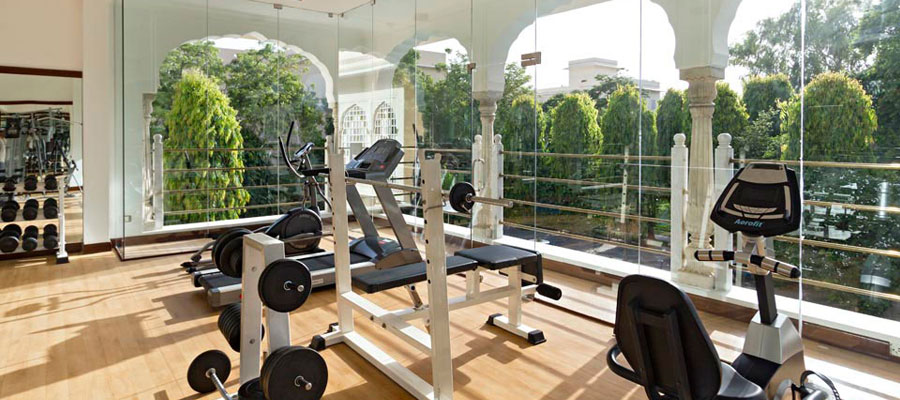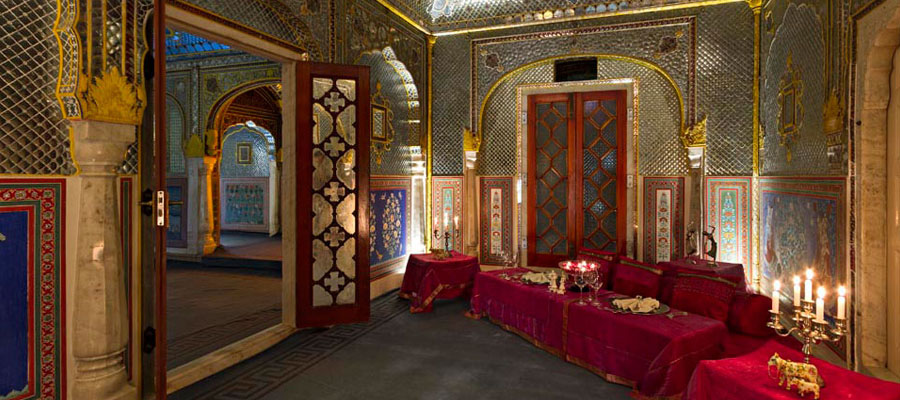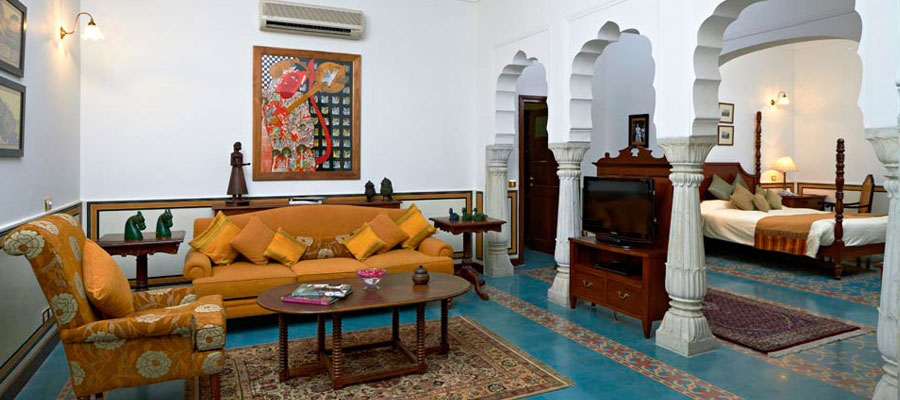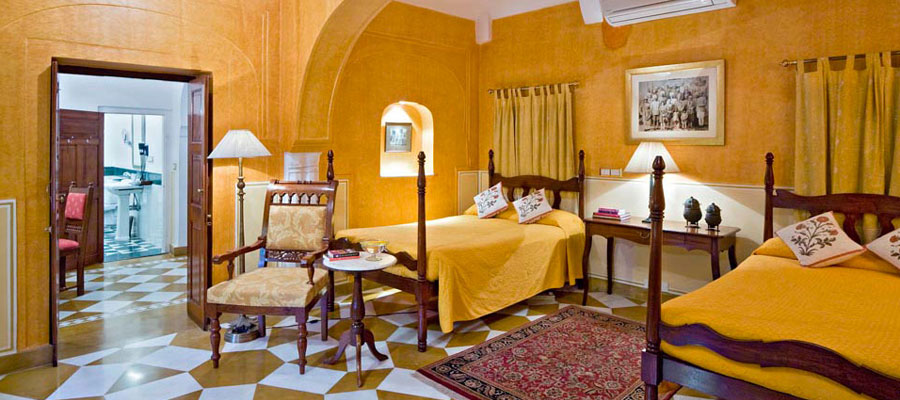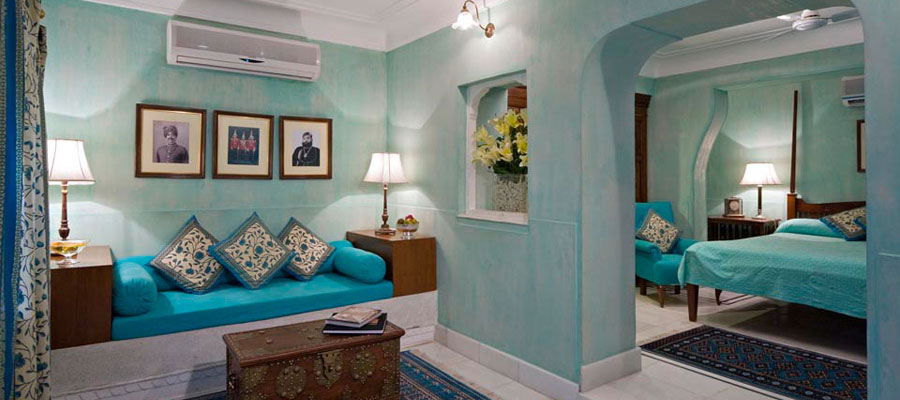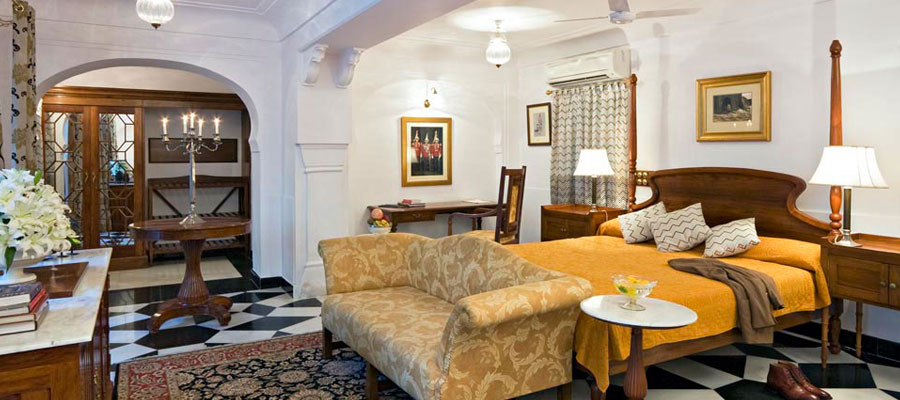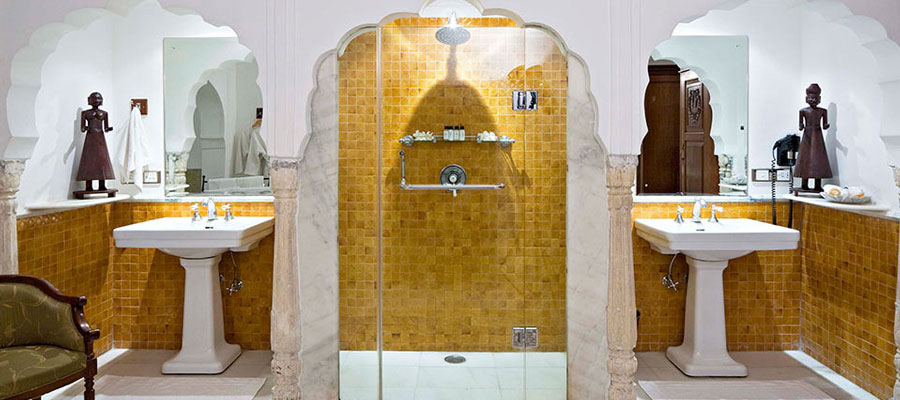 An urban oasis in the historic walled city of Jaipur, Samode Haveli is a traditional Indian mansion set in a verdant garden with apartments arranged around a series of intimate courtyards. Built 175 years ago as a residence of the rulers of Samode, it is still occupied by their descendants, who have converted their home into a luxury hotel.
Over the generations many additions and changes were made to the original structure of the Haveli. These alterations give the Haveli a unique and distinctive old world charm. Built across many levels around a series of traditional chowks or courtyards, the Haveli is a quintessential Indo-Saracenic regal residence.
Accommodation
Built by various rulers over many centuries, the former royal residences are now deluxe rooms and suites. Each room in Samode Haveli is unique and has a distinctive character which reflects the rich history and culture of Samode.
The rooms retain the exquisite luxuriousness of their past while providing guests with contemporaty amenities; a well stocked mini-bar, coffee and tea counters, generous wardrobe space, satellite television and much more. The lavish en-suite bathrooms offer top-of-the-line facilities and a range of organic toiletries.
Dining
Intimate dining is now also exotic. The exquisite former dining hall that serves as a restaurant is bedecked with colourful hand-painted murals. There's a choice between the traditional Rajasthani cuisine and international flavours within these frescoed interiors. Afternoon tea in the regal veranda lounge is soothing and meditative as you relax and watch the gentle world go by. Cocktails or a meal by the grand pool is a luxurious indulgence as you lie back in the comfortable salas or day beds that are strewn with large, regal bolsters.
Experiences
Enjoy the understated elegance of Samode Haveli in the comfort of your room or venture out to explore this architectural wonder and its myriad charms.
Lounge around in the poolside pavilions of the magical Moorish-style pool in traditional Indian day beds or take a dip in the cool blue water. The inviting Jacuzzi is the perfect place to unwind while the little ones splash around in the adjoining wading pool. The state-of-the-art spa offers massages in comfortable rooms and there's a modern fitness centre and steam room to rejuvenate. Enjoy a drink while you watch a traditional puppet show or Rajasthani music and dance performance in the evening.
The historic city of Jaipur, offers visitors some of the most exciting sight-seeing and shopping opportunities in the world. Lose yourself in the noisy lanes of the old city just beyond the gates of the Haveli or venture into the many bustling bazaars stocked with the traditional arts and crafts, the jewellery, the fabric, the miniature paintings, the furniture and a zillion other attractions. Sight-seeing trips and tours can be tailor-made to suit your needs. Just state your preferences.