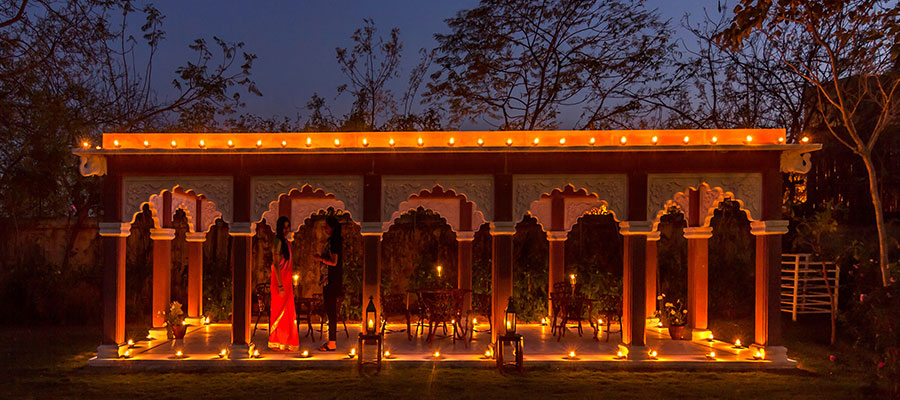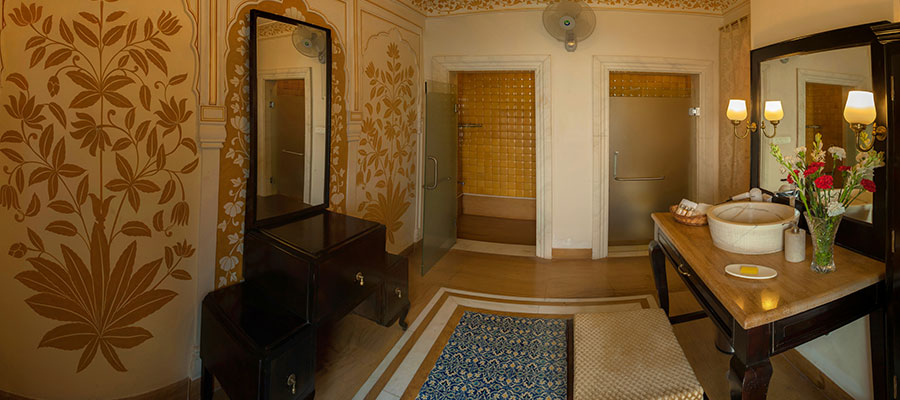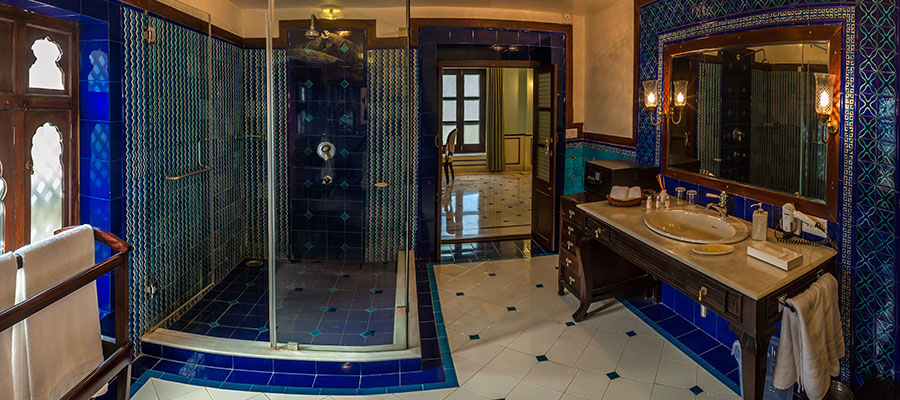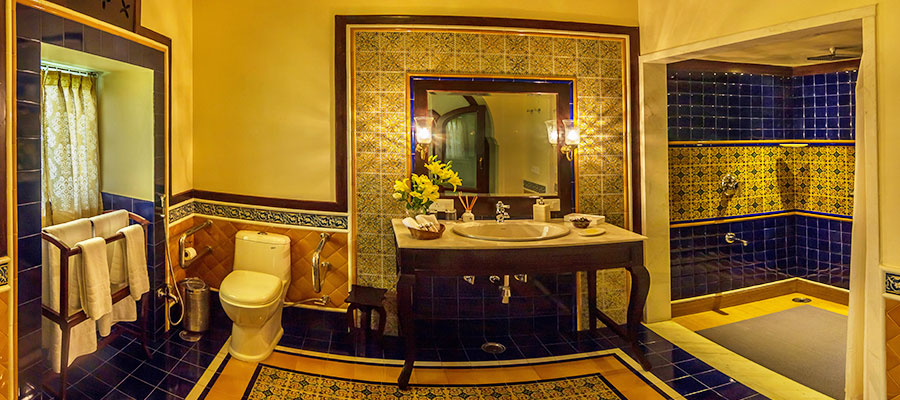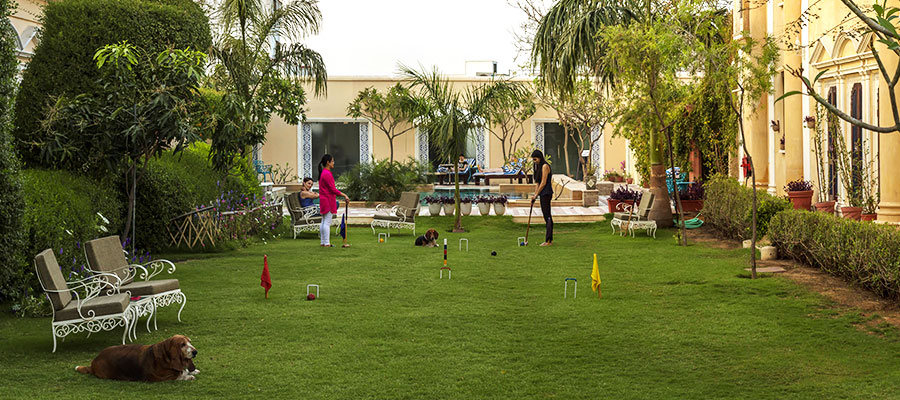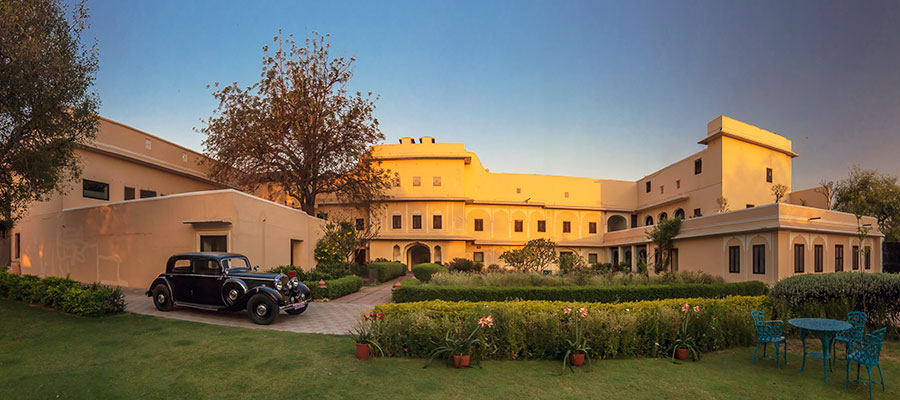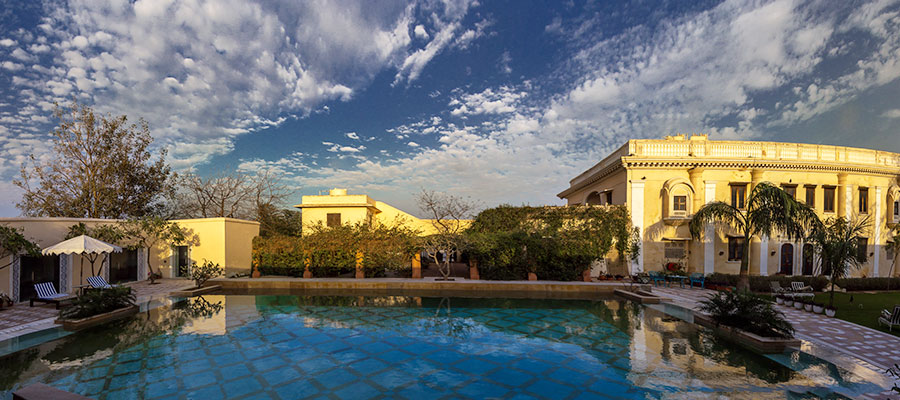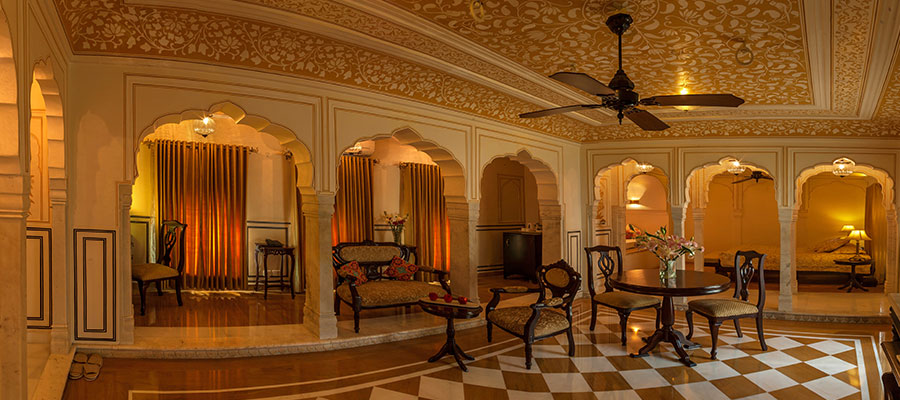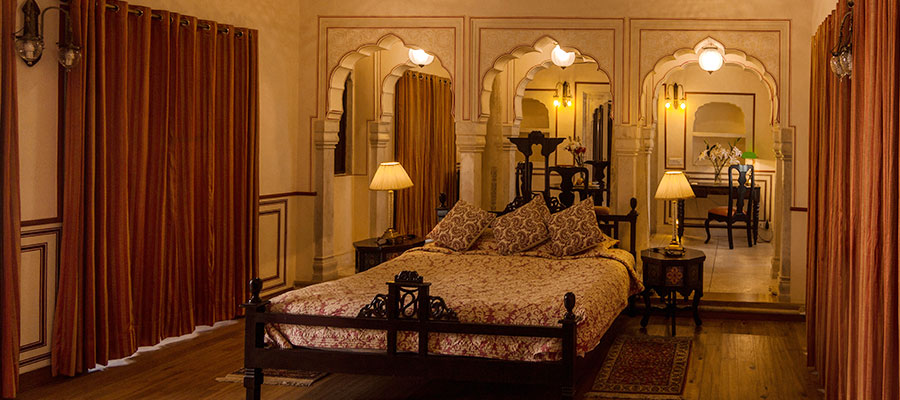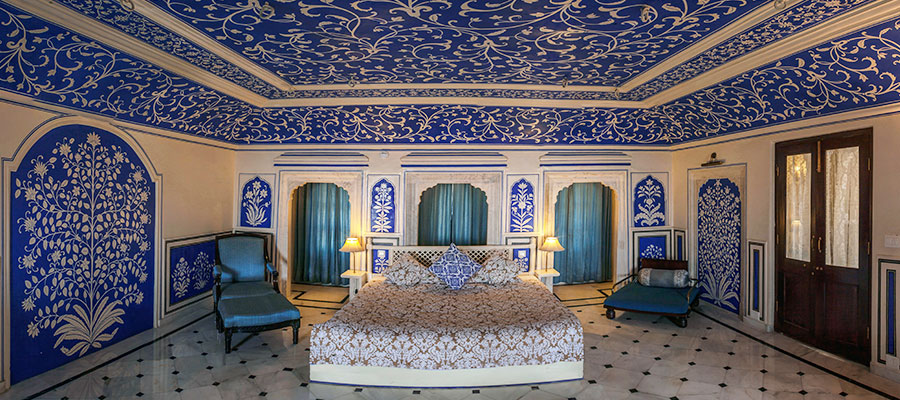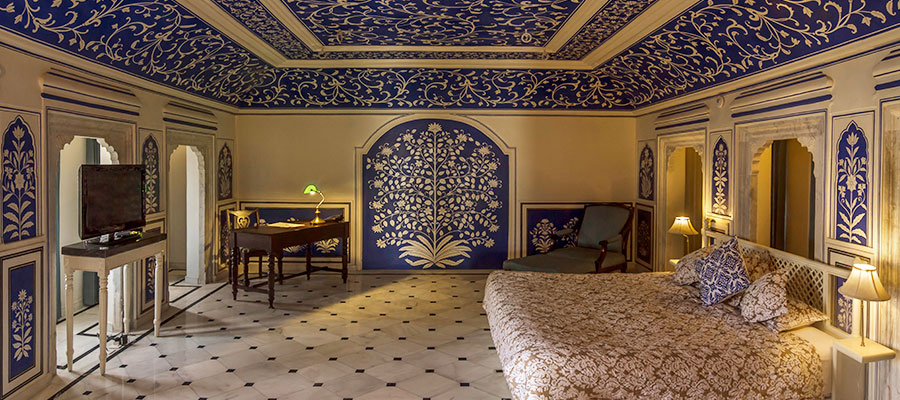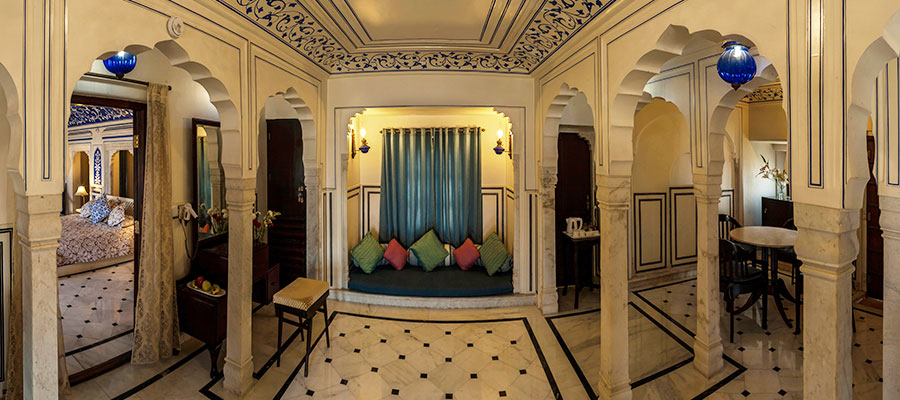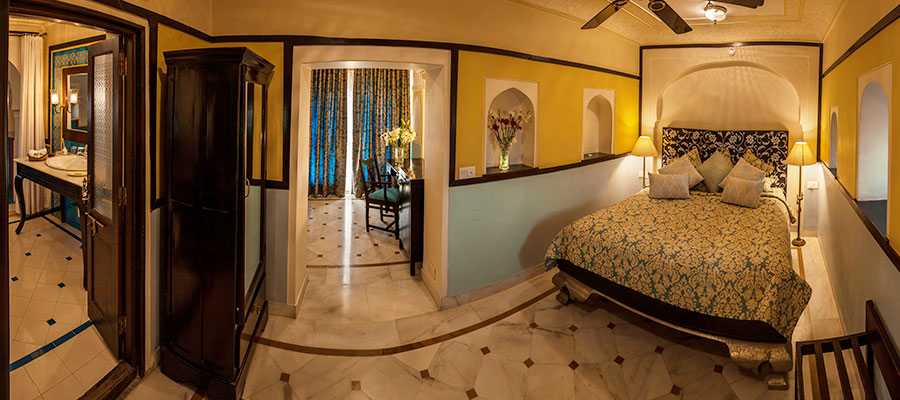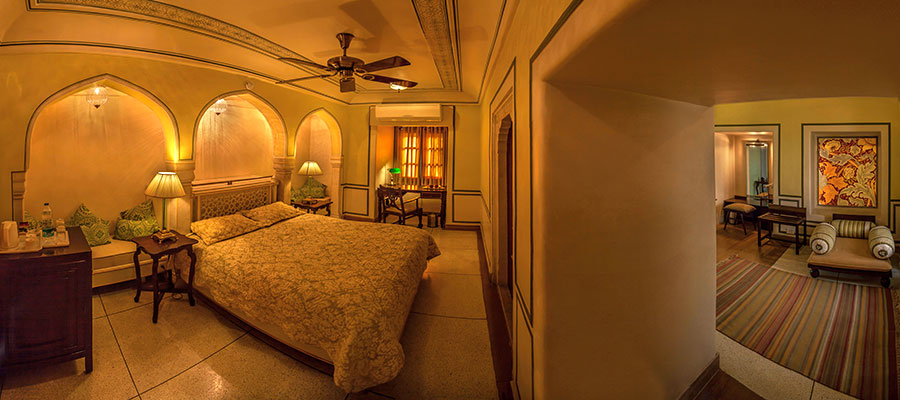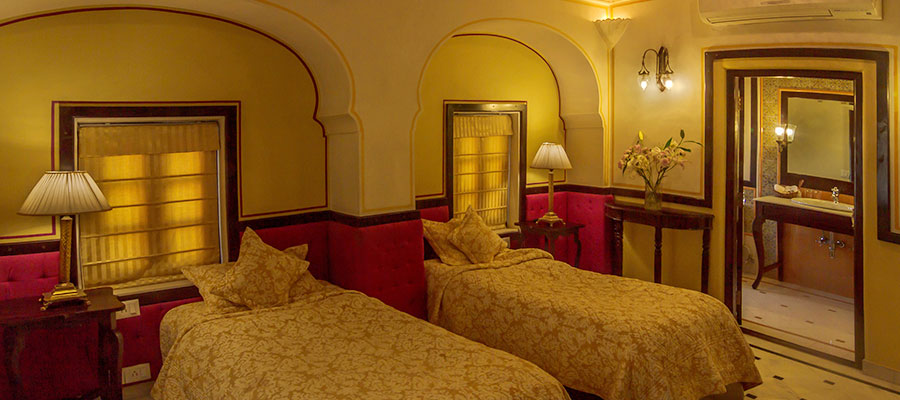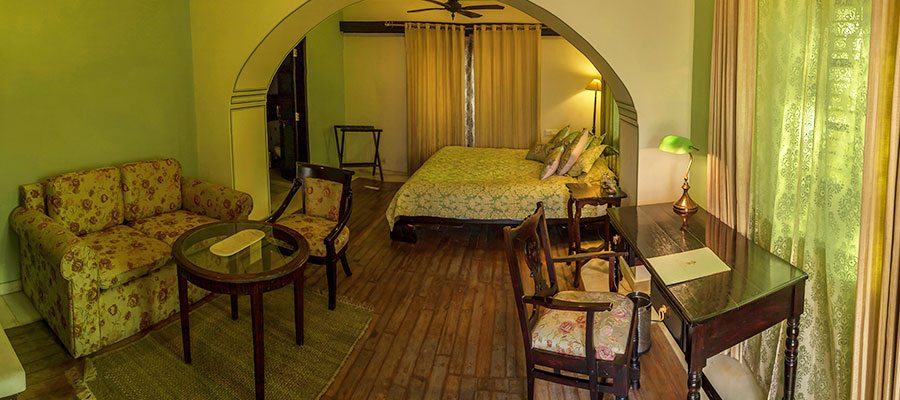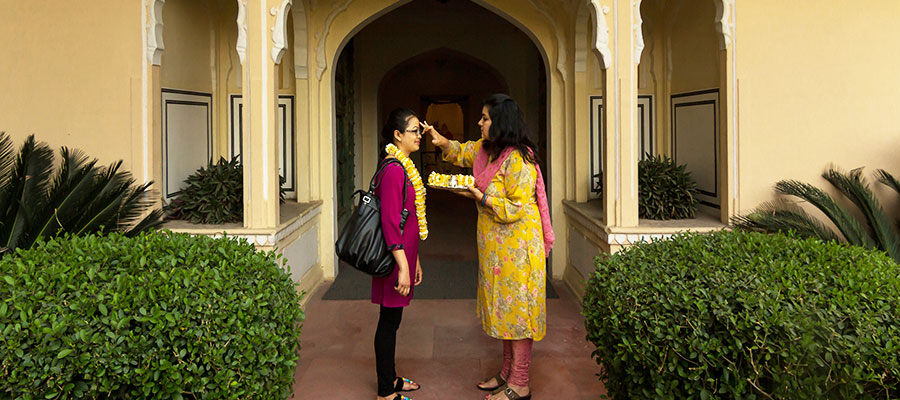 The Royal Heritage Haveli is a newly opened heritage hotel in Jaipur. Built in the 18th century by His Highness, Madho Singh ji of Jaipur, The Royal Heritage Haveli opens its doors after 150 years as a boutique hotel. Complete with rambling lawns, serene courtyards, plush interiors and stately living areas, the hotel is dedicated to providing a quiet and tranquil haven of space and luxury to the discerning few.
Accommodation
The hotel has fourteen suites and one apartment . Adorned in various colours, rooms and suites at Royal Heritage Haveli feature arched doorways and wall frescoes. Every room at this hotel is air conditioned and features a flat-screen TV with satellite channels. Some rooms include a seating area and a balcony or patios are featured in certain rooms.
Dining
The Royal Heritage Haveli has a dining area surrounded by a wall to ceiling fresco, which adds to the majestic experience of eating like royalty. The menu served is light continental and traditional but creative Indian cuisine to suit all palates.
The hotel also offers private dining options at the serene courtyards or scenic verandah. Should the guests prefer an evening of high romance, a private dinner can be arranged in the 'baradari', a beautiful marble and stone veranda, illuminated with earthen Indian candles, Diya's, facing the pool and gardens.
EXPERIENCES
The experiences offered at the Royal Heritage Haveli are:
Sightseeing tour of Jaipur can be arranged.
Cooking demo can be arranged on guest's request.
The hotel has a spa that offers Ayurvedic and Swedish massages using only organic oils from Kerala.