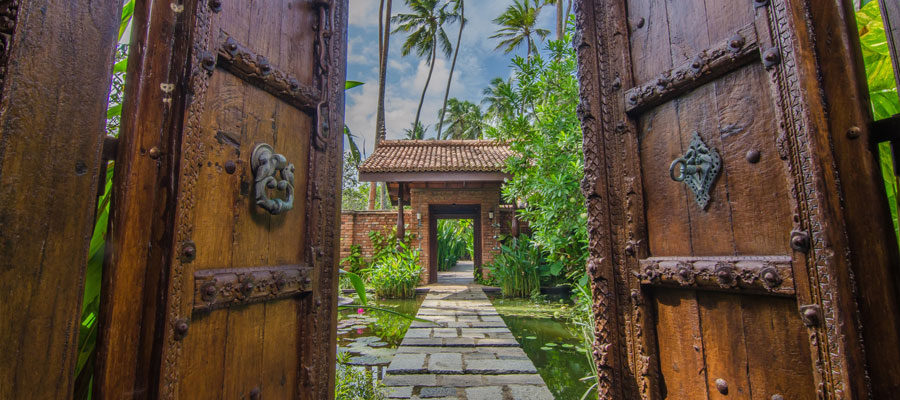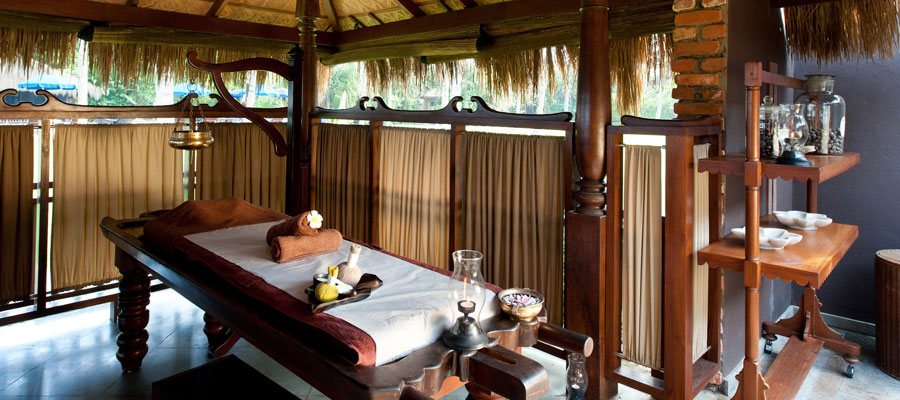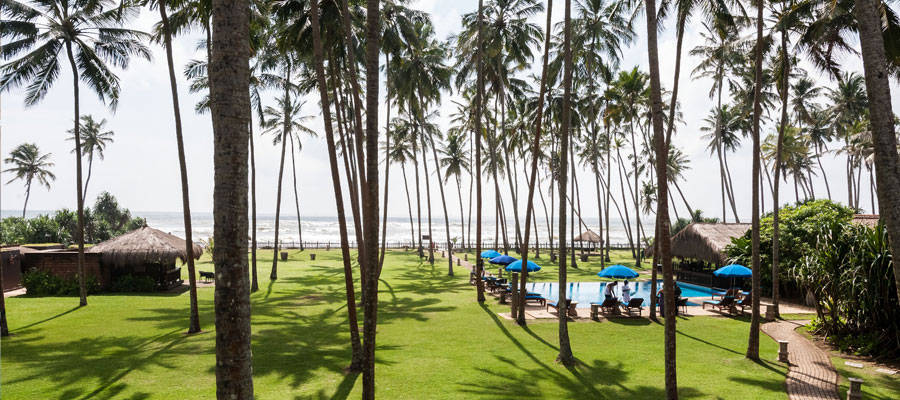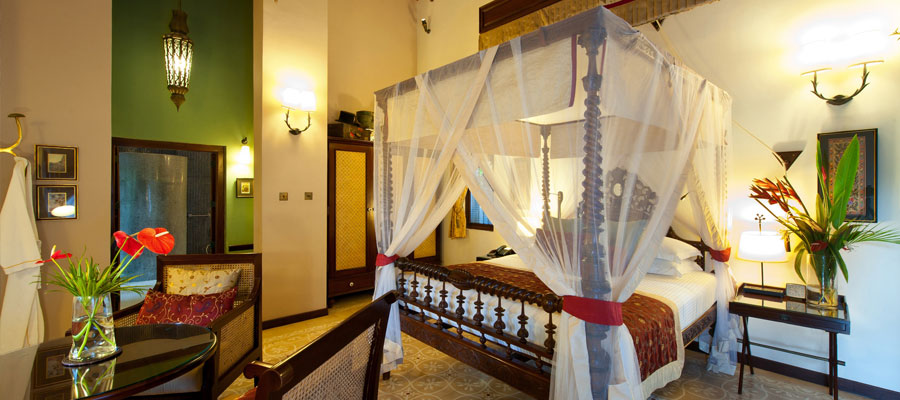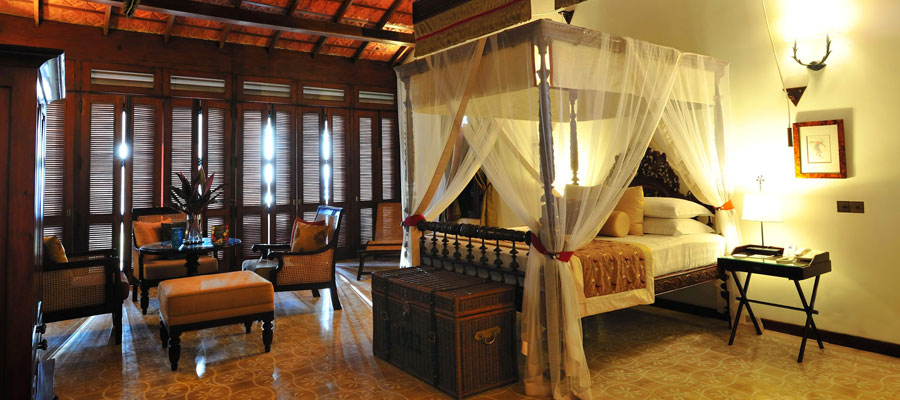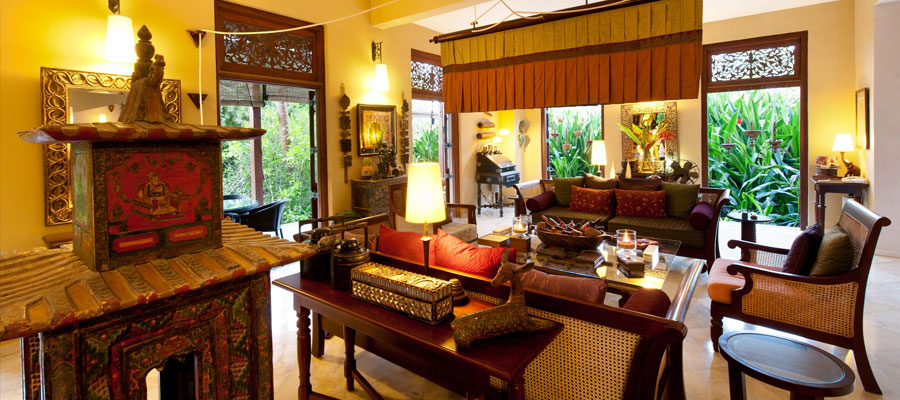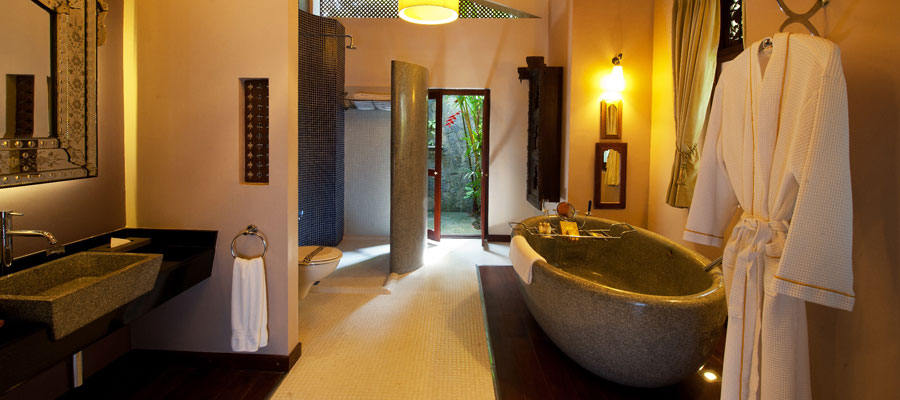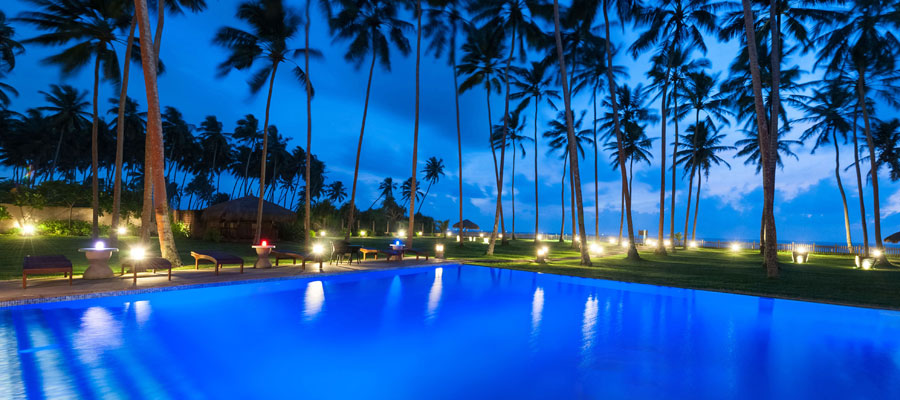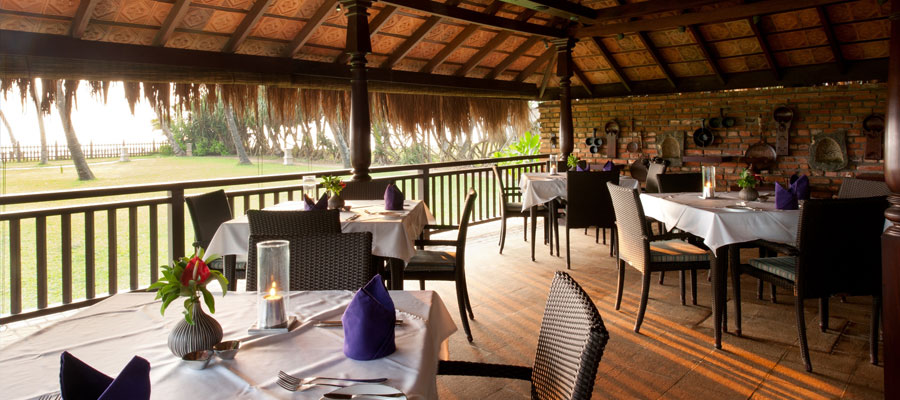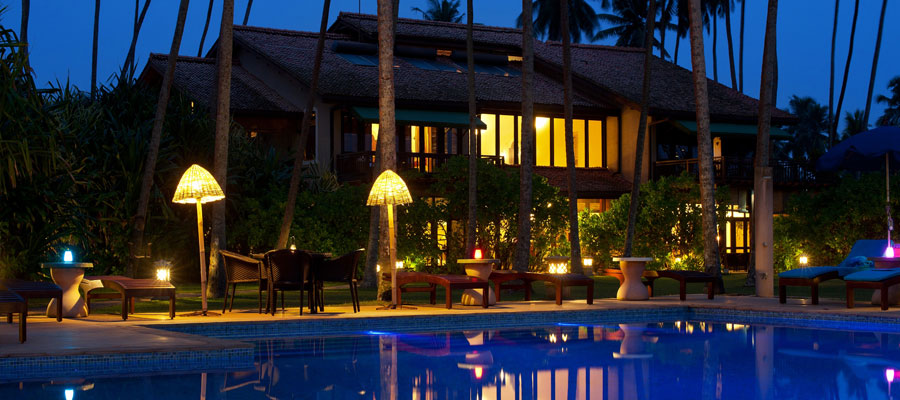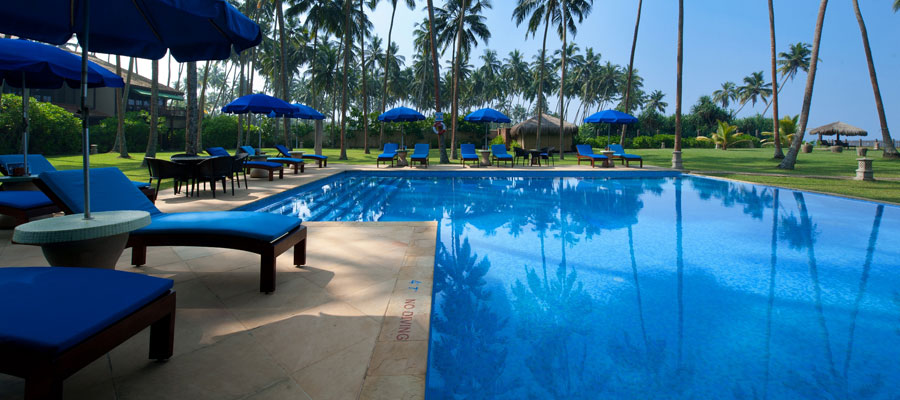 Set in a coconut grove amid lily ponds, Reef Villa is a stylish high-end, colonial-style hotel. Offering spectacular views of the Indian Ocean, this boutique hotel is located in the small unspoilt seaside hamlet of Wadduwa on the south west coast of Sri Lanka. Featuring verandahs, old-world furnishings, stretch of golden sands for basking and impeccable service, this British-owned, Dutch-flavoured retreat is a treat for guests looking for old world charm with contemporary luxuries.
Accommodation
The hotel has 7 suites categorized as:
Lily Pond Suites: Set amongst the tropical lily ponds, the Lily Pond suite is accessible by stepping stones across the pond. The room has antique doors to a shaded veranda overlooking the lily pond. The room has a 19th century four poster bed, an enclosed open to stars, tropical planted courtyard with its own private sunken mosaic tiled spa bath and a granite waterfall shower.
Plantation House Suites: There are two suites in this category - Manel and Nelum. Located on the top floor of the Plantation House, these magnificent suites are the largest of all the hotel's suites and consist of a spacious bedroom with ensuite bathroom featuring a hand carved granite bath tub, twin carved granite vanity basins and a gorgeous rain shower. The suites also have large timber decked verandas affording spectacular views of the gardens, the pool, the beach and the Indian Ocean.
Ocean Suites: There are four suites in this category - Namal, Sepalika, Sapumal and Kekatiya. These suites have access to the ocean through a pond stepping stone. These suites consist of a spacious bedroom with ensuite bathroom featuring a hand carved granite bath tub, twin carved granite vanity basins and a gorgeous rain shower. The suites have spacious shaded verandas for private dining and relaxation and perfect for a well deserved sun downer. All verandas feature a beautiful antique Indian swing and comfortable armchairs and table. All the suites feature unique, romantic four poster canopied beds with soaring ceilings lined with Kerala terracotta tiles that give a feeling of relaxed grandeur.
Dining
The hotel has a stylish alfresco restaurant called Summer Breeze set within the garden overlooking the Indian Ocean and affording views of the azure infinity pool. The restaurant encompasses a traditional thatched roof pavilion decorated with local ancient artifacts and wonderful old traditional wooden and brass cooking implements. The restaurant features International and Sri Lankan cuisine, accompanied by a selection of fine wines and an impressive cocktail list.
Guest may also choose to dine on their private veranda or in the tranquil surroundings of the Plantation House verandas.
EXPERIENCES
At the villa:
The hotel had an Ayurveda spa that offers various beauty and relaxation treatments in tranquil settings. Traditional treatments such as Abhyanga massages, Pinda Sweda and Shirodhara are designed to pamper guests and the garden spa features a herbal steam bath and a traditional Keralan droni massage bed.
Reef villa has a gift shop that sells high quality items made in Sri Lanka. Many of these items are designed and commissioned for Reef Villa exclusively. Guest will find a carefully selected range of gifts as well as holiday essentials such as hats and sarongs.
Excurions: Below stated excurions are possible from the Reef Villa:
Excursion to Bolgoda Lake.
Sightseeing and shopping trip to Colombo.
Excursion to Mahara Vihara temple, a temple featuringfabulous relief plasters work depicting the life of Lord Buddha.
Excursion to Richmond Castle at Kaluthara and the famous Gangatilake Stupa at Kaluthara.
Excursion to Lunuganga Estate, the country home of the renowned Sri Lankan architect Geoffrey Bawa.
A visit to brief garden, a garden developed over a period of fifteen years by Bevis Bawa, a well known Sri Lankan artist. The garden is aesthetically laid out on five acres of land and is noted for its lush vegetation.
Excursion trip to Galle Fort
A visit to the nearby fish market in the morning.
Excursion to Pinnewala Elephant Orphanage.
Night visit to the turtle Conservation Project at Kosgoda.