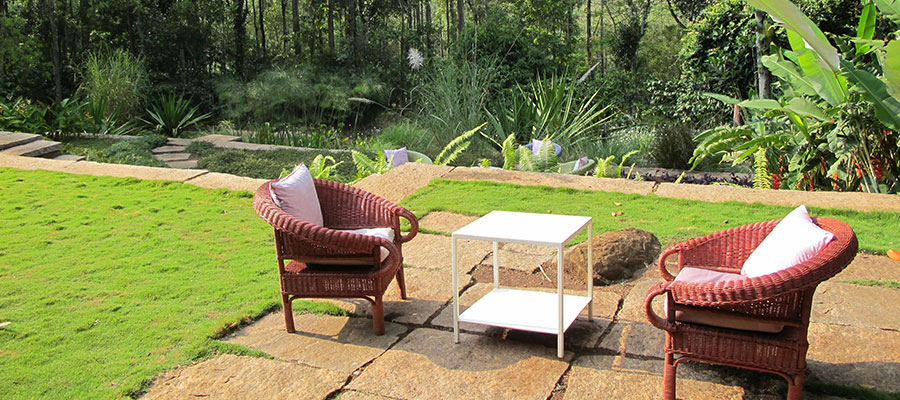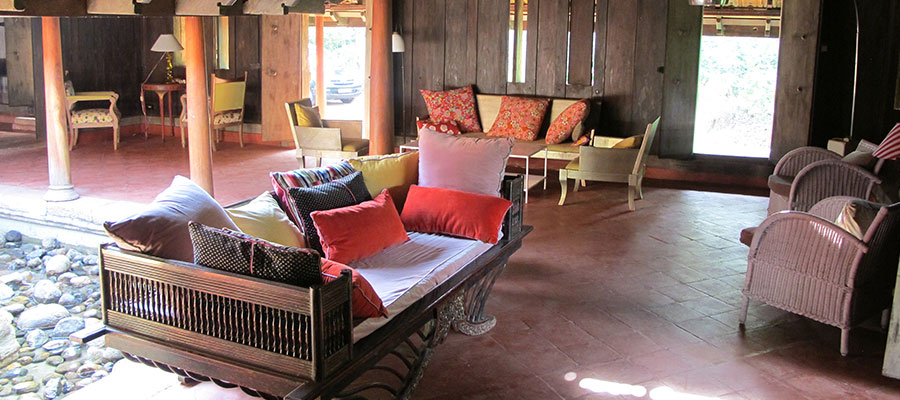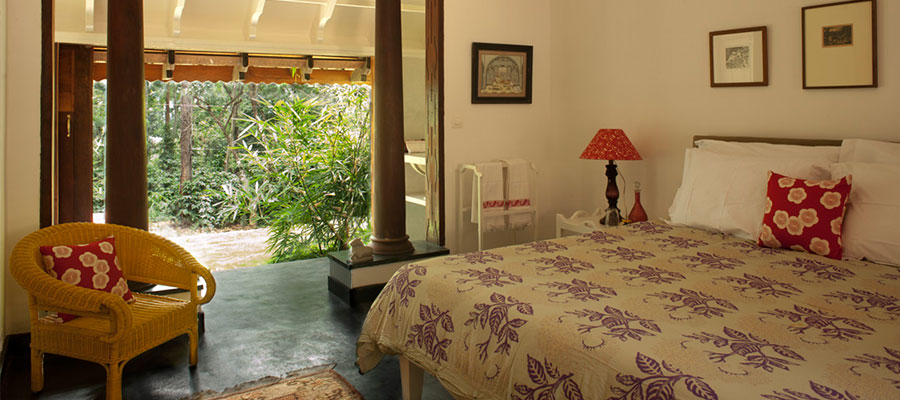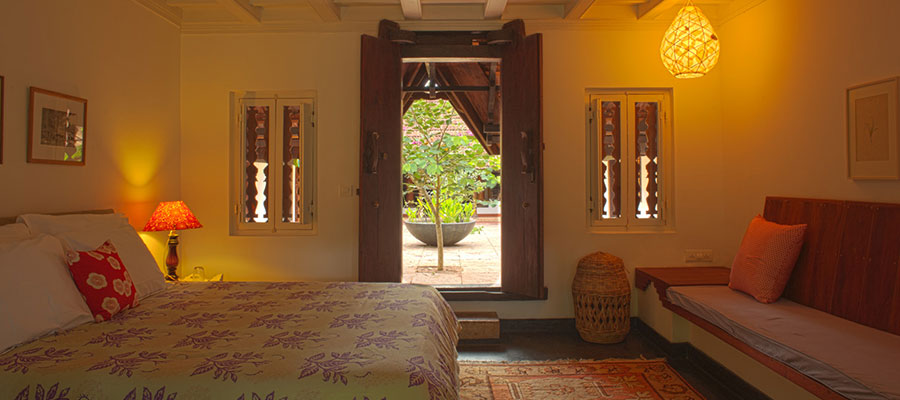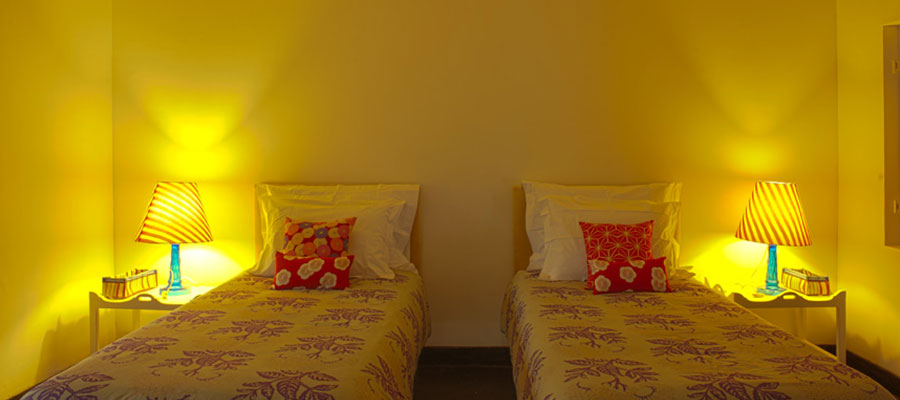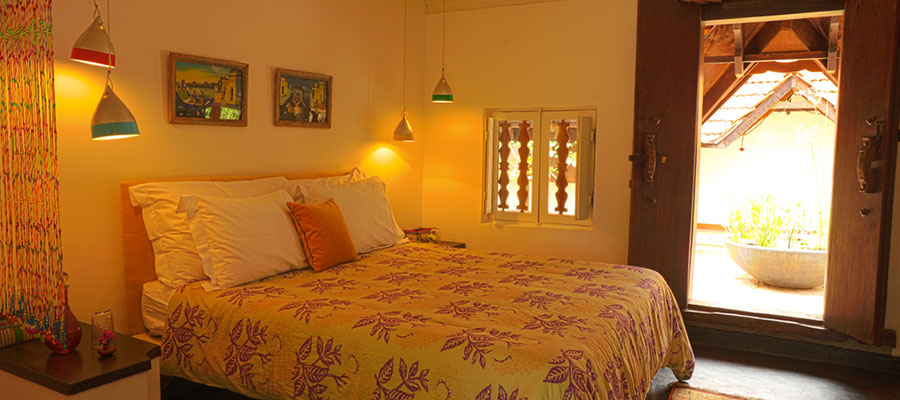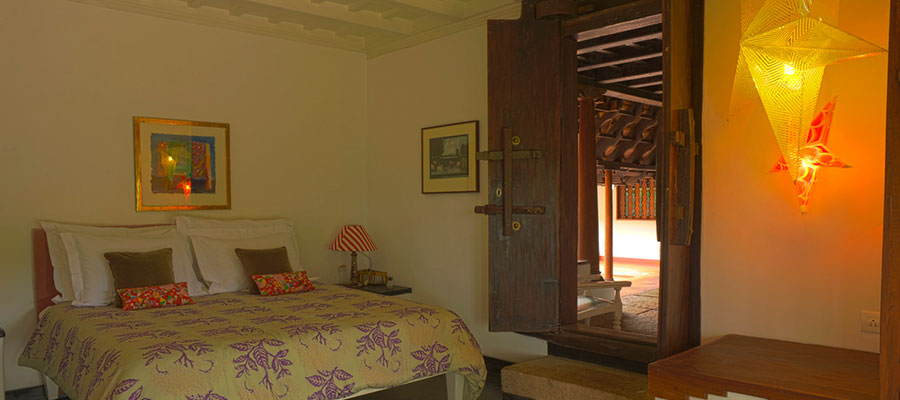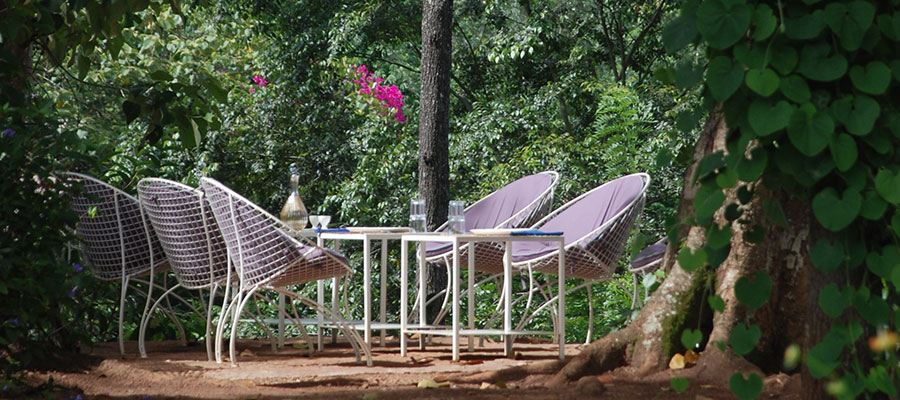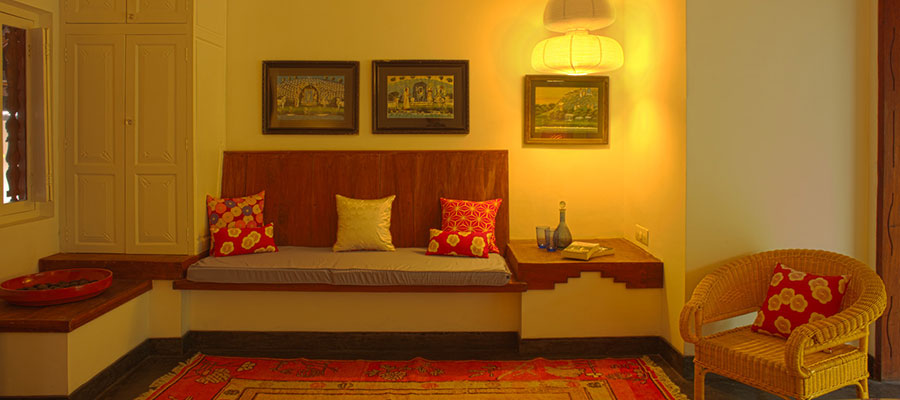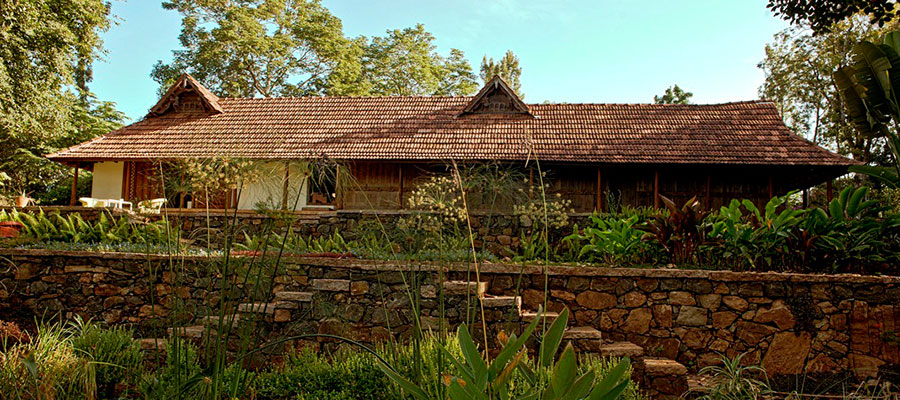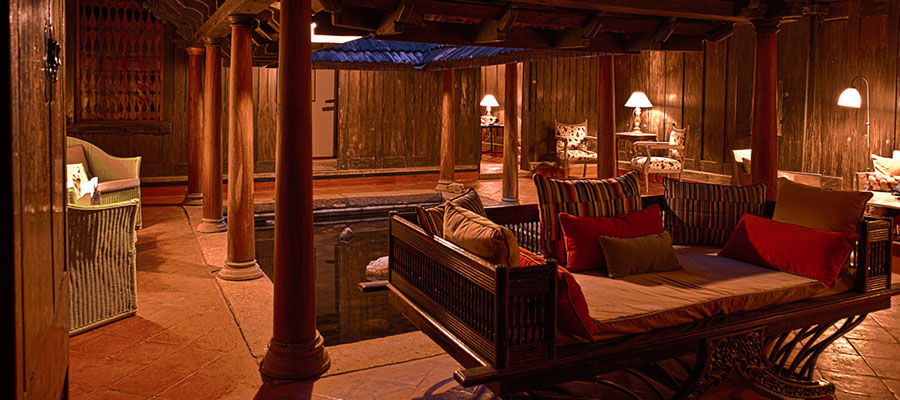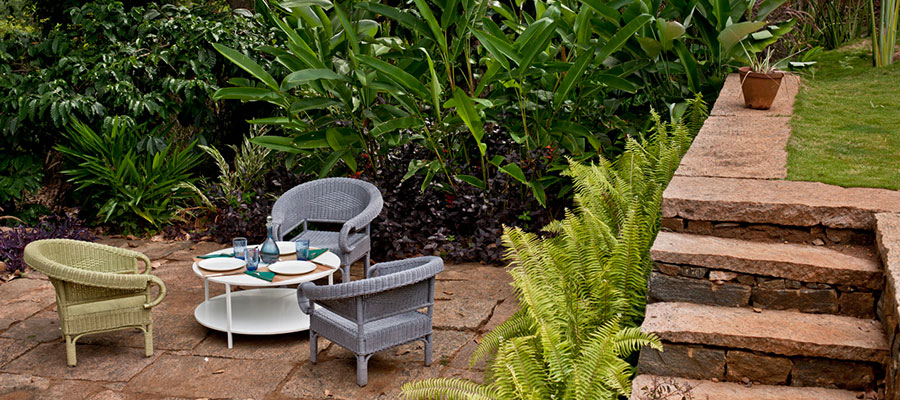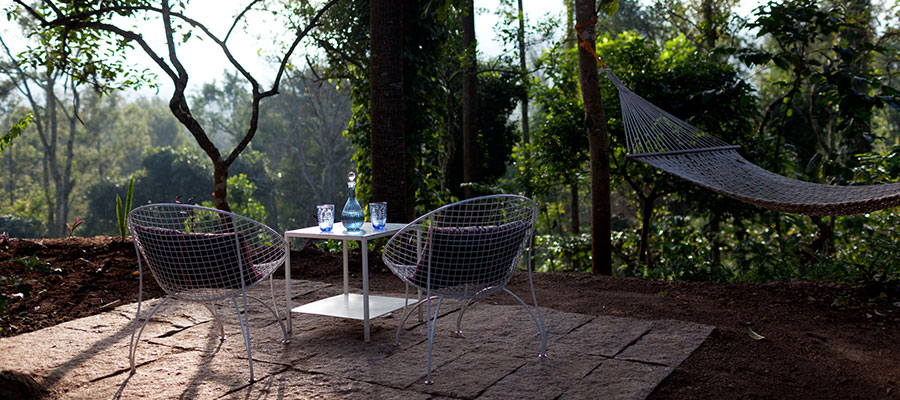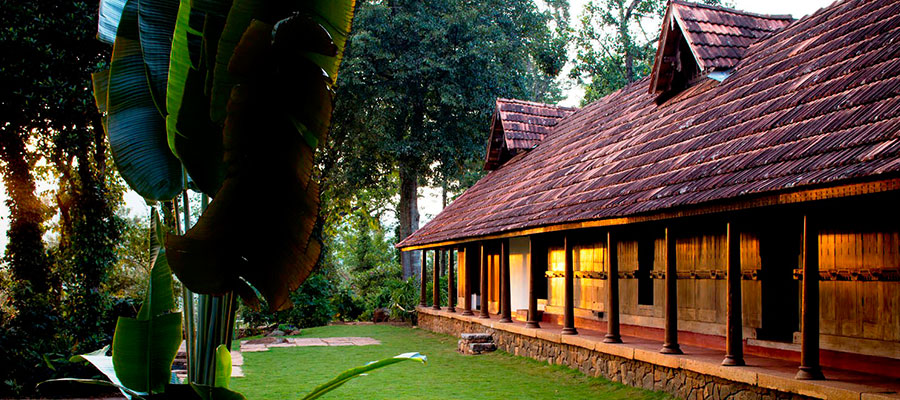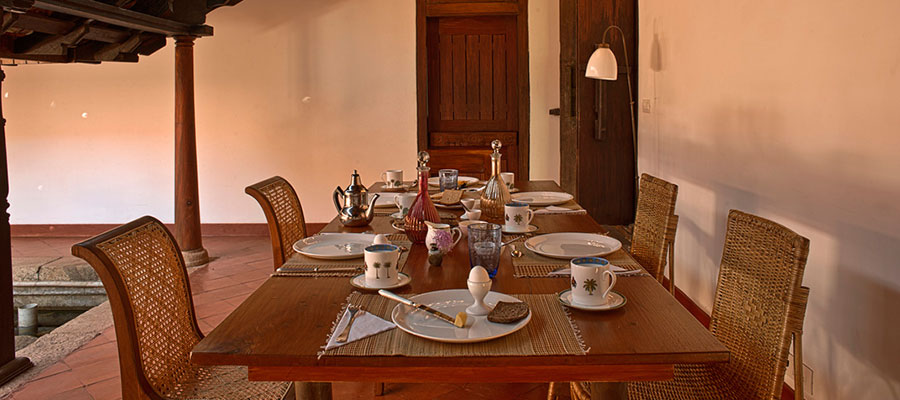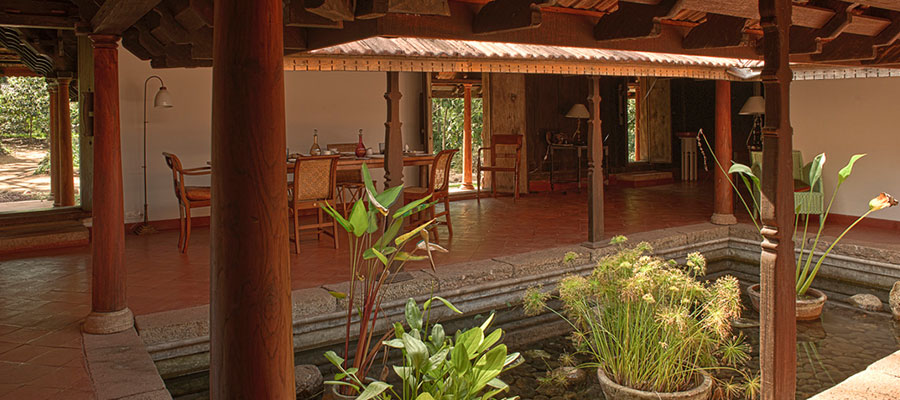 Rajakkad Garden Hotel is a small hotel within an 18th century wooden structure within Rajakkad Estate in Palani Hills. Lying amid the grand Palani hills, verdant forest and lush coffee estates, Rajakkad Estate is a rich architectural heritage of the region and an ideal retreat for tranquility seekers. Decorated with original antiques as well as contemporary furnishings, Rajakkad is an Indian boutique property at its finest. Each of the bedrooms leads directly out into the garden, so you are never more than a few steps from the estate's lush gardens. The 45 acre estate is simply bursting with agricultural life. For anyone looking for an intimate and relaxed experience in South India, Rajakkad Estate would be an excellent choice.
Accommodation
The hotel has 7 rooms, categorized as:
Twin bedded rooms: Has twin beds in the bedroom
Double bedded: Has a king size bed in the bedroom
Single: Has one single queen bed in the bedroom
All the bedrooms are accessed through the main courtyard and each room connects to the garden via its own entrance. Furniture is contemporary yet elegant, with colours complimented by carpets from Samarkand. Beds are made up with fine brushed cotton sheets, luxurious quilts and deep pillows. The bathrooms are very small but work perfectly and have good rain showers and a smooth tadlac finish. Each room has a semi-private sitting area.
All rooms have standing fans, hairdryers, showers, bathrobes and hot water bottles or heaters, when required. There is no television or DVD player in the bedroom but there is one in the public sitting room.
Dining
Rajakkad Estate has a dining room and a tree shaded terrace for alfresco dining. The cuisine served is predominantly South Indian with influences from the Mediterranean. Breakfast is either continental or Indian. Light lunches & snacks are served at mid day. The dinner menu changes daily with a starter, main course and dessert. Most of the ingredients used in cooking are sourced locally from a small farm on the estate grounds.
Experiences
The Rajakkad has various recreational facilities for the guests. The experiences offered by the hotel are:
Hike in the surrounding forest spotting the wild animals like monkeys, giant squirrels, bison etc or
Take a guided nature walk and learn about the local fruits trees (jack fruit, oranges, limes) and local spices (cinnamon, cloves, curry leaves, peppercorns)
Birdwatching in the garden spotting migratory and indigenous birds, including Golden Oriole, Fairy Bluebirds and Kingfishers
Visit a nearby coffee plantation and learn about the coffee-making process from bean to brew
Day trip to Madurai to visit the awesome Menakshi temple complex - one of the holiest pilgrimage sites in all of India (2 hours each way)
Take a day or overnight trip to the charming hill station of Kodaikanal. There's a beautiful lake, waterfalls, pine forests, caves and a solar observatory
Besides Yoga and Core Awareness, the hotel offer different hands on treatments: Osteo-Thai deep Massage, Ayurvedic Aroma Therapy, Reflexology, Chi Abdominal Massage and Biodynamic Craniosacral Therapy.