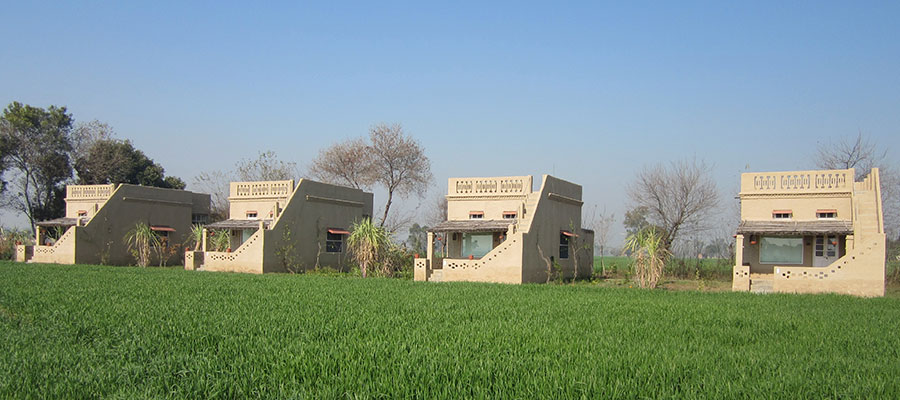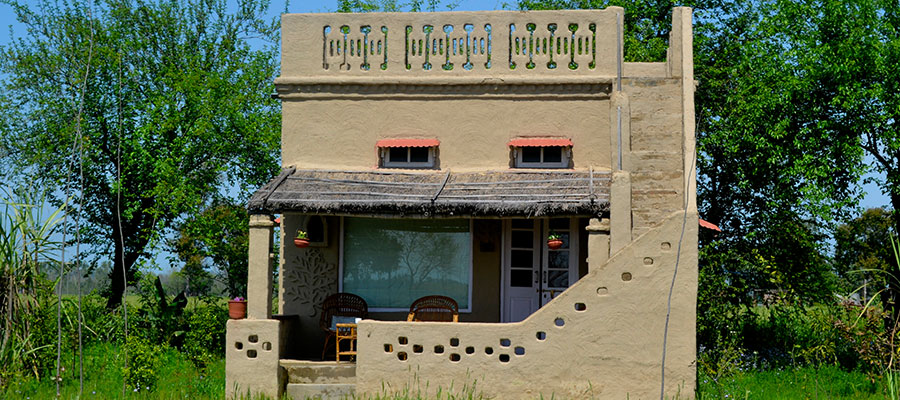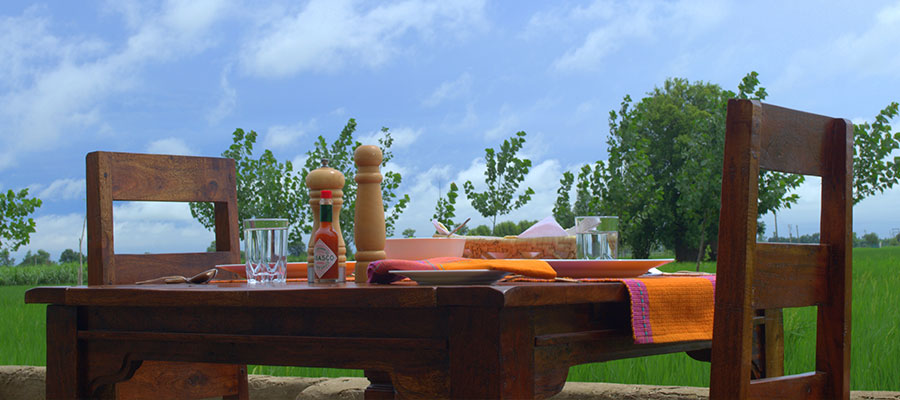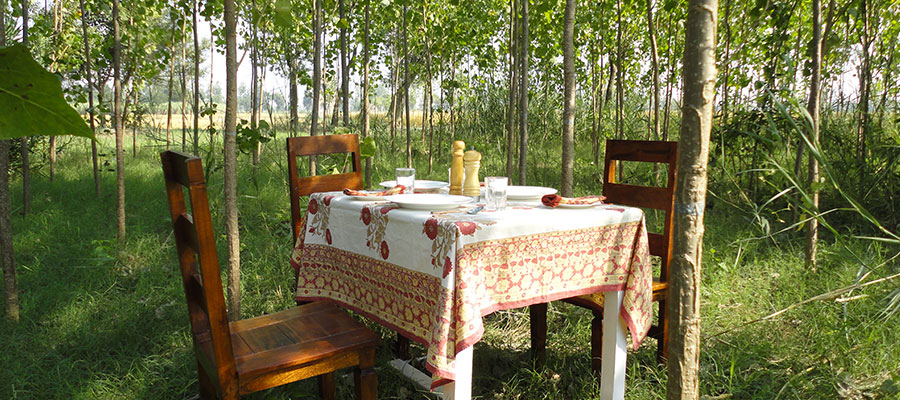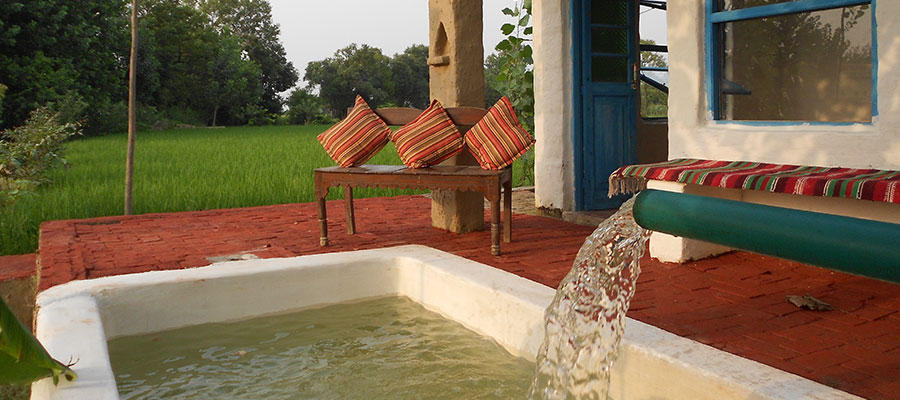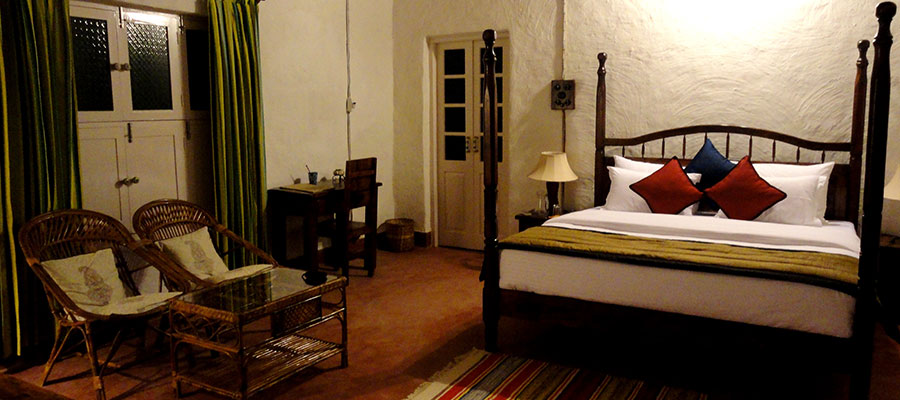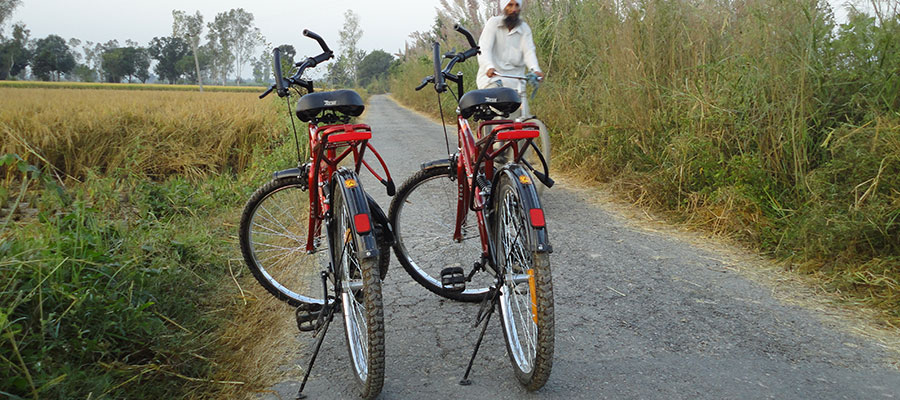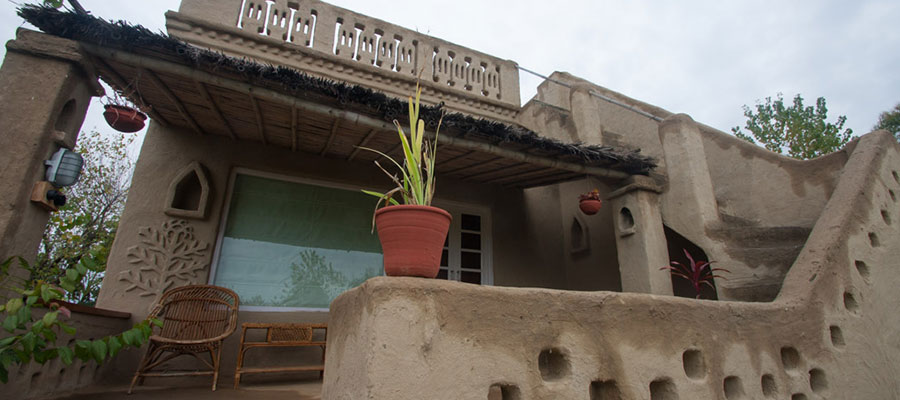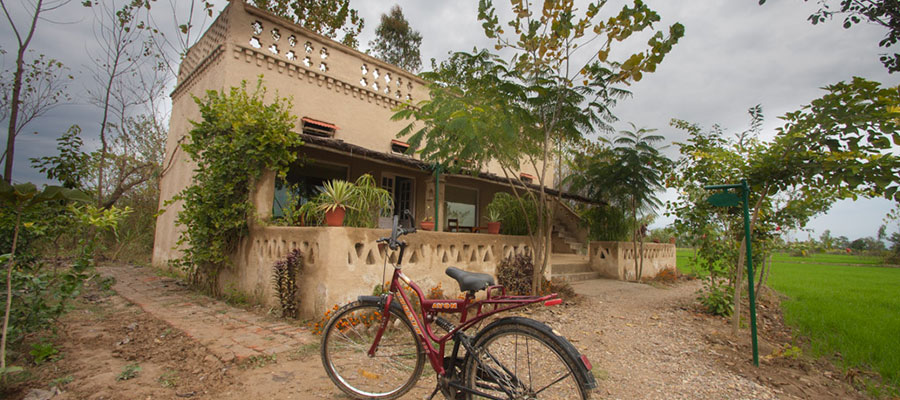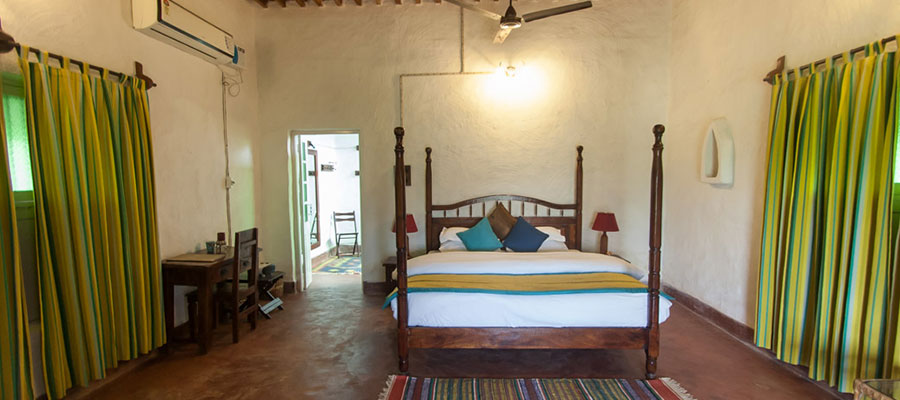 Set amidst vast blooming green fields, crisscrossed by long canals, Punjabiyat is farm retreat located about an hour's drive from Amritsar. Set in agricultural heartland of the Punjab in the middle of lush green fields, the lodge offers the guests an opportunity to experience life on a live farm ensconced within the rustic smell of the country. The lodge has been built with a view towards making nature an integral part of daily living, an objective that goes beyond just creating a space within nature's lap.
Accommodation
Punjabiyat has 4 stand-alone cottages that are styled in traditional Punjabi architecture and overlooks huge expanses of farmland. Each cottage has an en suite bathroom, a covered front deck a private open roof terrace and a nice sitting area with a writing table. The rooms have high ceilings and huge windows overlooking the green fields. The elegantly fitted bathrooms have outdoor feeling as one wall is entirely made of glass that offers uninterrupted view of the sky.
Dining
Punjabiyat does not have one dining venue as each meal is served in a different setting. The cuisine served here is a mix of local Punjabi, North Indian and continental. Breakfast comprises of Punjabi delicacies mixed with continental fare such as eggs with breads, cereals, fruits, etc. Lunch is usually light, comprising of continental dishes from around the world while dinner is a lavish open air barbecue dinner where a sizzling array of succulent kebabs cooked over glowing coals are served with a range of other North Indian fare.
Experiences
Punjabiyat offers many experiences to the guests. The activities offered by the lodge are:
Visit to local farms to partake in various farming activities.
Cycling tours to the villages to experience the life of the locals.
Visit to the dairy farm to learn about rural dairy farming and even participate in milking the cows.
Visit to the famous Sikh temple, Ghallughara Saheb to witness the religious ceremonies in the mornings and on weekends.
Tractor and Tonga (traditional horse-driven carriage) rides can be arranged to give the guests an authentic Punjab experience.
Excursion to Amritsar to visit the Golden Temple and Jalliawala Bagh ground
Excursion to Wagah border to witness the flag lowering ceremony which takes place between India and Pakistan.