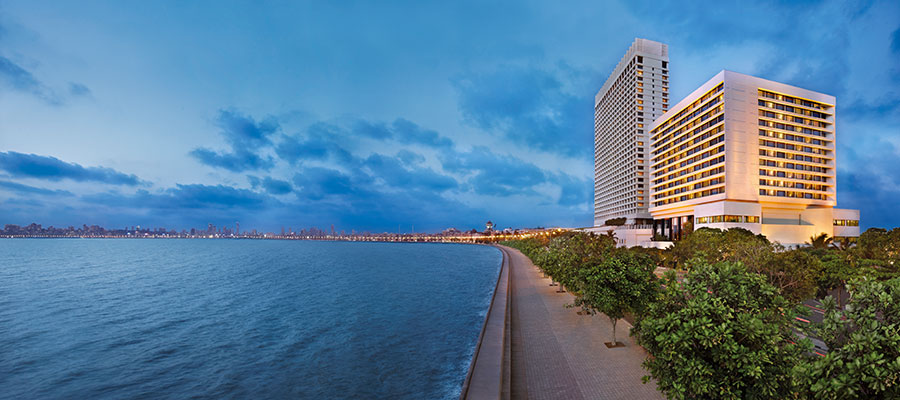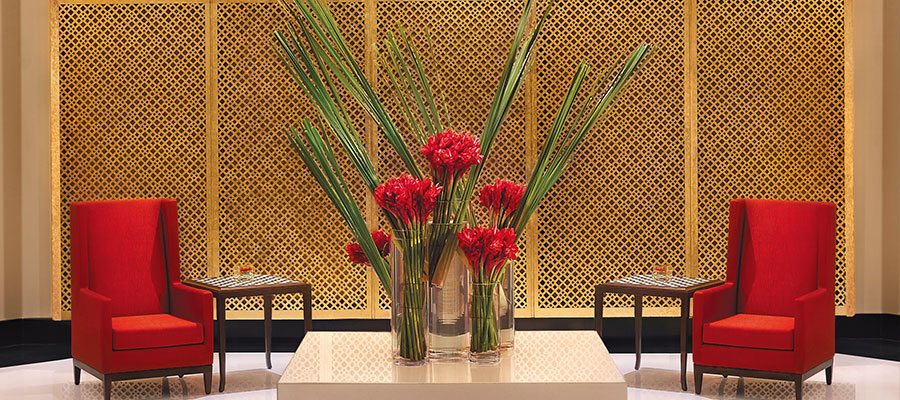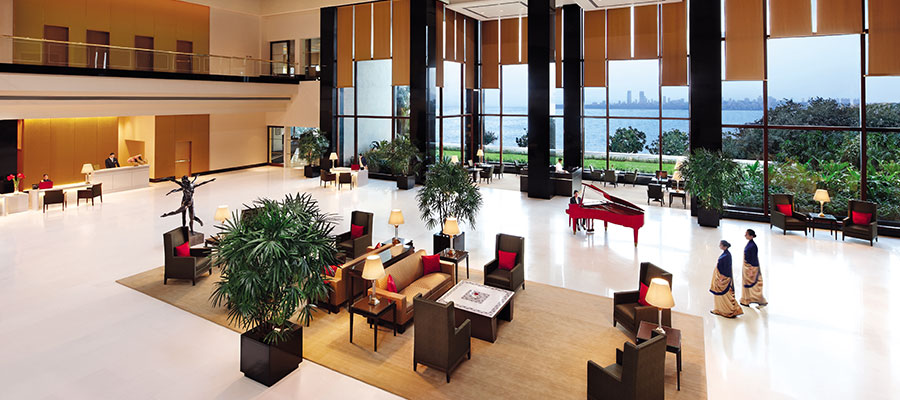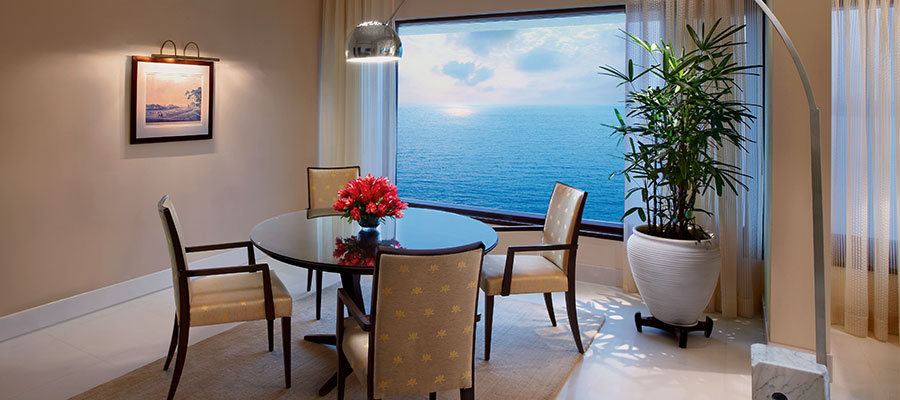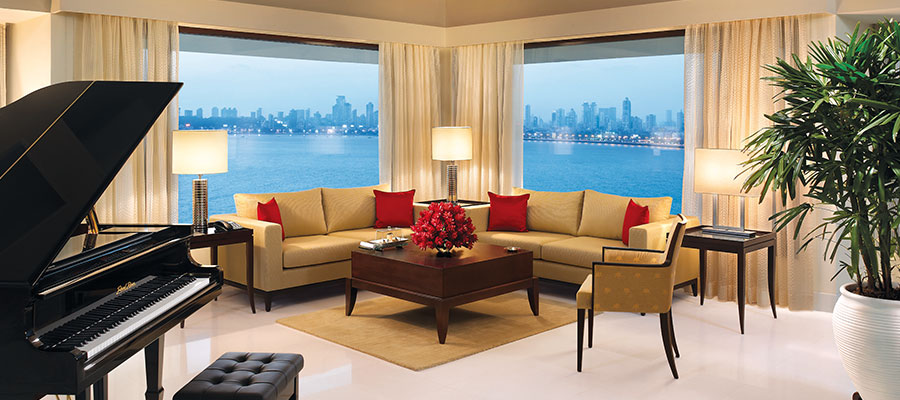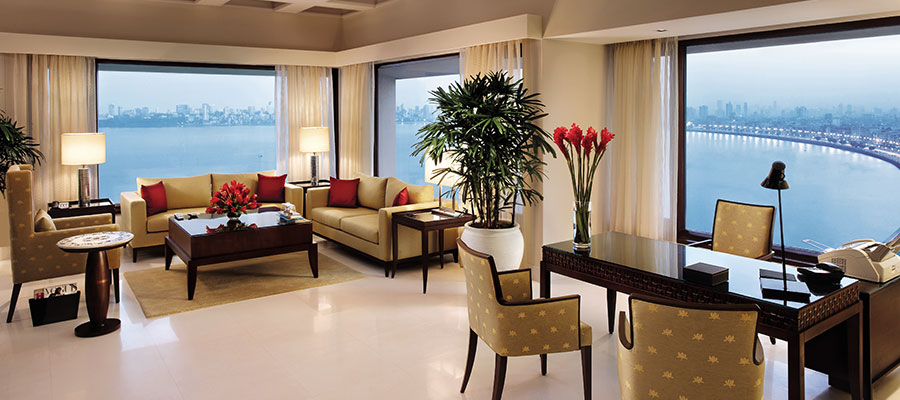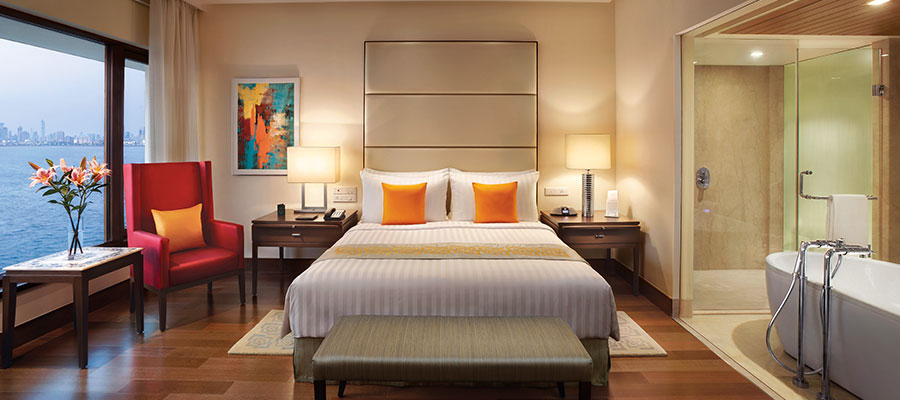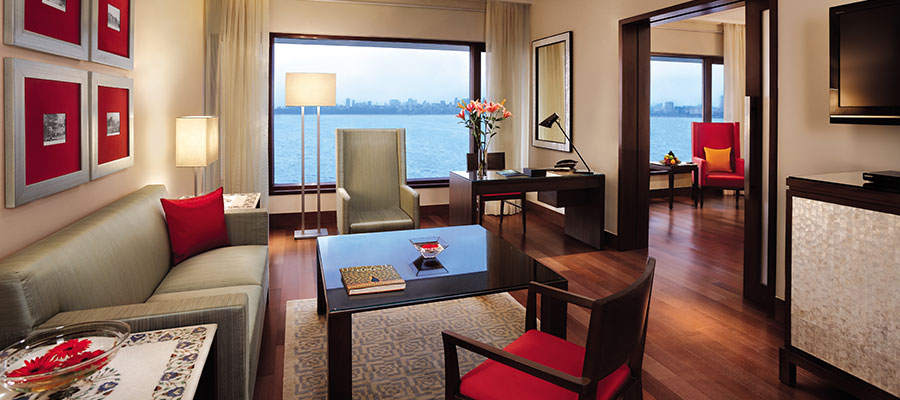 The Oberoi, Mumbai enjoys an unrivalled position on the exclusive Marine Drive, with unparalleled views of the ocean, and the Queen's Necklace - a golden crescent of lights that adorns the shoreline after dark. The Oberoi is meticulously designed with world-class amenities and innovative features.
---
Accommodation
Offering luxurious style and modern convenience in equal measure, the rooms are beautifully furnished, ornamented with unique, modern art and equipped with the latest technologies. Situated in an unrivalled position they afford unparalleled views across the ocean and shoreline.
Deluxe Room: Deluxe Rooms are refreshing, comfortable spaces that afford peace and tranquility. These rooms are suitable for single occupant, business or leisure visitors to the city.
Luxury Room: Luxury Rooms are spacious accommodations, abundant with natural light that flows in through large windows. From the comfort of their room, guests can enjoy fantastic views of Mumbai's unique skyline, dotted with ancient and modern architecture.
Premier Ocean View Room: As the name suggests one can enjoy the view of Mumbai's skyline and the tranquil expanse of the ocean which is lit by the golden lights of the Queen's Necklace by night, the water and the shoreline are a delight to the eyes.
Executive Suite With Or Without Ocean View: The bright, spacious Executives Suites have the option of ocean or cityscape views. The ocean view suites offers panoramic vistas of the tranquil ocean, while the city view rooms are filled with vibrant vistas of Mumbai's ancient and modern architecture.
Deluxe Suite: The Deluxe Suites offers breathtaking view of the ocean and Mumbai's shoreline.
Premier Suite: Premier Suites are suitable for business or leisure visitors to Mumbai. Views from our Premier Suites also encompass Mumbai's skyline and the captivating expanse of the ocean.
Presidential Suite: The Presidential Suite includes a master bedroom and a living space, a separate living room and a dining room with ocean views, a work space, a powder room, a pantry and a separate entrance for the private butler. The suite is furnished with luxurious gold upholstery.
---
Dining
The sophisticated restaurants, champagne lounge and bar each have their own distinct flavour. Guests may choose between contemporary Indian cuisine, fine Italian, Japanese sushi or pan Asian dishes, while enjoying a fine wine from Enoteca - the wine library - hot or cold Japanese sake, Japanese whisky, Scottish malts, a champagne cocktail or high tea.
Ziya: Everything about Ziya exudes splendor from the dusky gold ceilings, gold mosaics and ornate, gold wall panels, to the gold upholstery, gold plates and gold cutlery. The menu features contemporary Indian cuisine, deconstructed and reinvented by the chef.
Fenix: Fenix is a restaurant with something for every taste. The menu ranges from Japanese sushi to Indian classics, pan Asian and Western cuisine. The guests may sip on some Japanese sake, Japanese whisky, or savour a fine wine with their meal.
Vetro and Enoteca: The fine Italian dining space, Vetro, flows through three sections - a chic lounge furnished where guests can enjoy a glass of wine before dinner, an informal dining space and a formal area set with intimate tables. It also features the wine library: Enoteca - home to a vast range of the world's best wines.
Eau Bar: Eau Bar offers spectacular view of the sunset across the ocean while the guests sip on champagne cocktails, classic cocktails, single malts and international wines.
The Champagne Lounge: The Champagne Lounge is an ideal space to listen to classical music being played on the signature red piano, while enjoying a glass of champagne, a pot of freshly ground single origin coffee or loose leaf tea, with sandwiches, jam, cream and scones.
The Oberoi Patisserie and Delicatessen: The patisserie and delicatessen offers bespoke cakes, pastries, breads, croissants, muffins and brioches that are freshly baked.
---
Experiences
Relaxing Spa Ritual: The delightful spa therapy starts with a face and full body exfoliation then followed by a full body massage to release the body from deep held tensions, and concluded with signature Oberoi dhara.
Private Poolside Dinner: Located in a private courtyard, the poolside dining area is candlelit at night and offers beautiful ocean view. Guests can start their private dining experience with sunset cocktails before enjoying a menu prepared by the master chefs to suit the special occasion.
Cook with a Master Chef: Discover the secrets of Indian cuisine in an exclusive cooking class with the master chef. Guests will learn how to choose and mix spices used in a variety of delectable dishes, before being served a bespoke menu specially designed to suit their palate.
Heritage Walk: Explore Mumbai's rich colonial history and magnificent architecture on a guided walk, like Prince of Wales Museum, Jehangir Art Gallery, Rajabhai Tower, the High Court, Mumbai University and many more on the way to Victoria Terminus.
Art Kaleidoscope: With the Art Kaleidoscope the guests are driven to Kala Ghoda which houses some of the Mumbai's finest art galleries and museums.
Chor Bazaar Tour: This exciting market is a treasure trove of bargains and souvenirs - from brassware to handicrafts, glass lamps, clocks, gramophones, old maps, paintings and sometimes even genuine antiques.
Spice Trail: Guided by an expert chef this journey will take you to the exotic world of spices at Mumbai's Lal Bagh. The guests will learn about the different herbs and spices used in Indian cuisine - how, what and why they are used.
Mumbai at Dawn: Experience the unique sights and sounds of Mumbai at dawn with this exclusive tour of some of the city's oldest and most interesting bazaars.
Junior Chef: Little chefs will delight in learning how to bake delicious cookies in a fun culinary session with the talented chefs and will be shown how to make classic combinations.