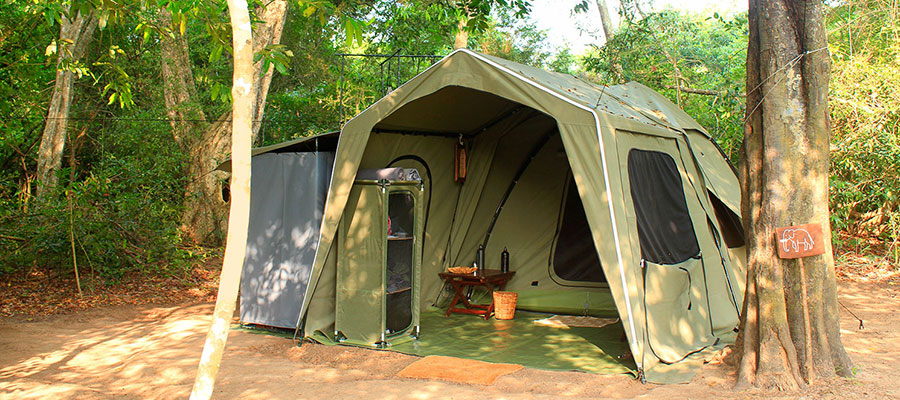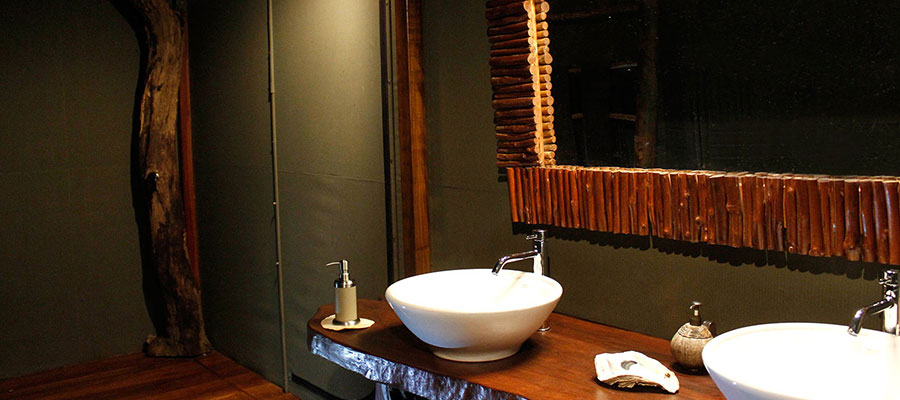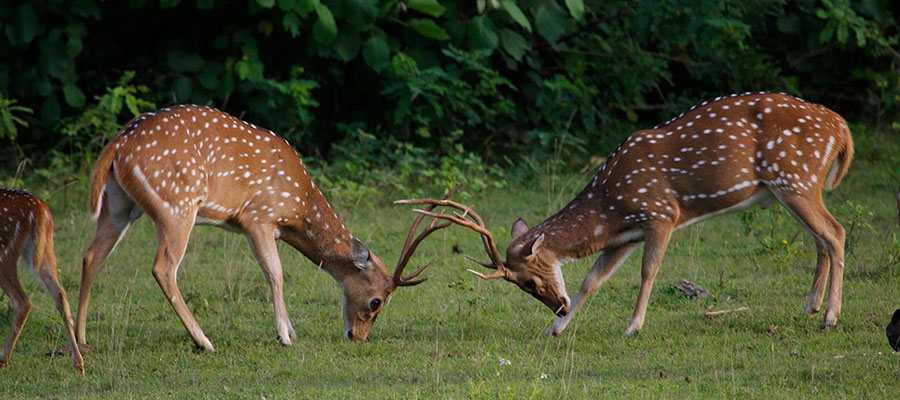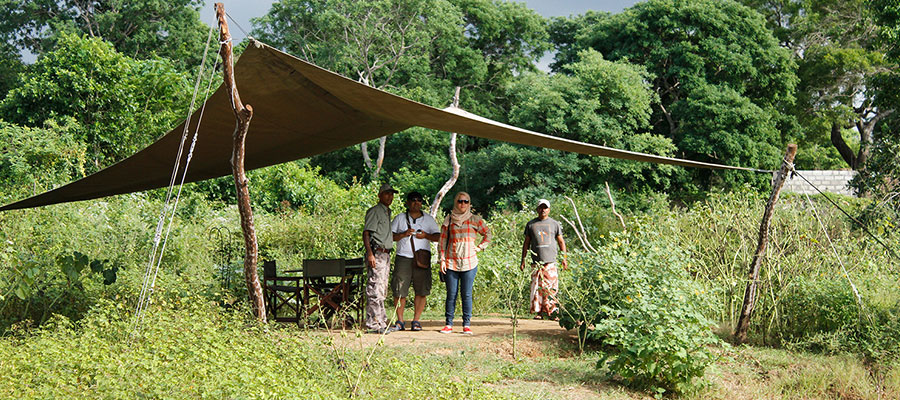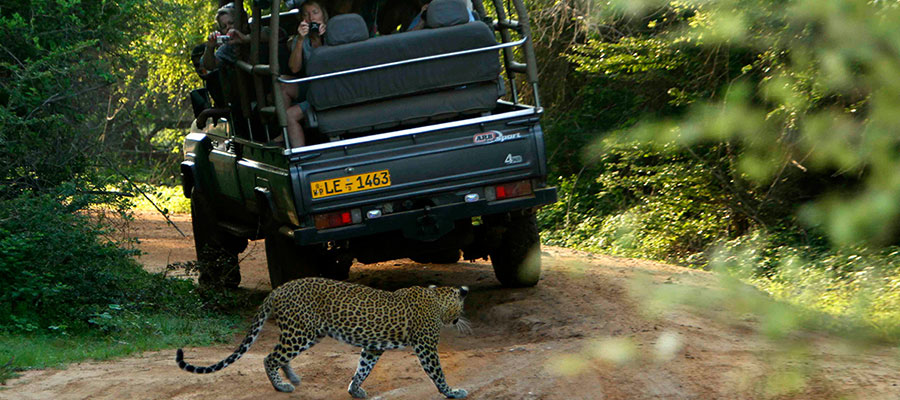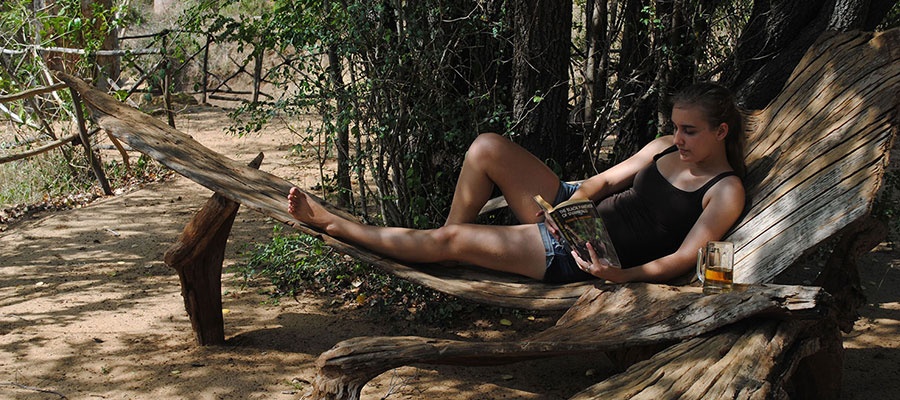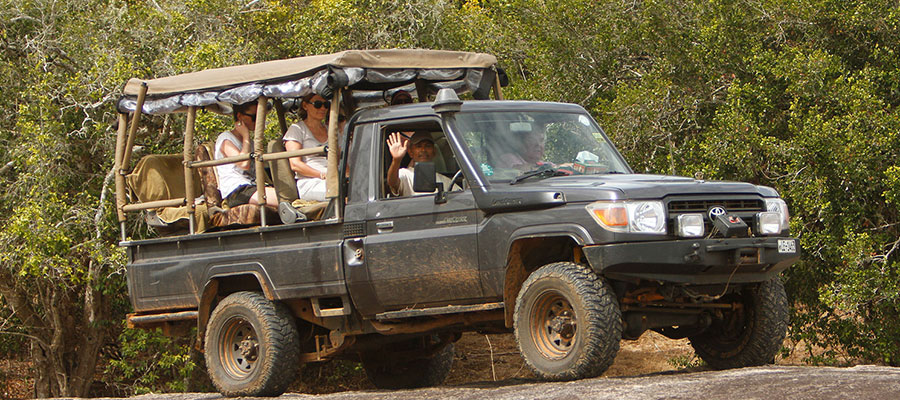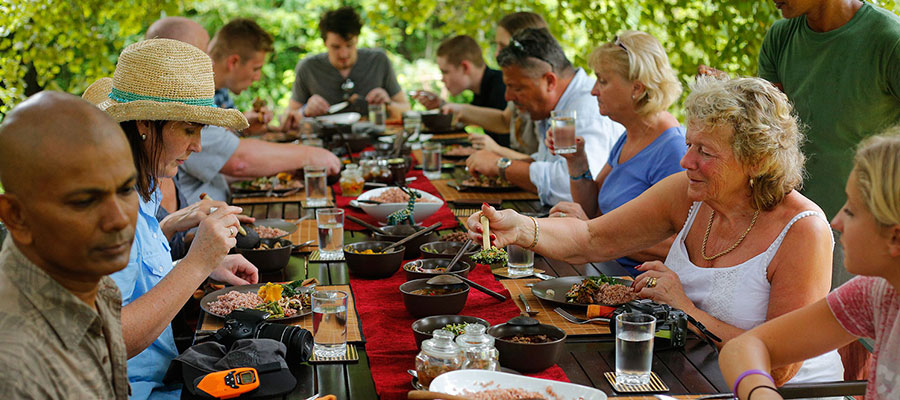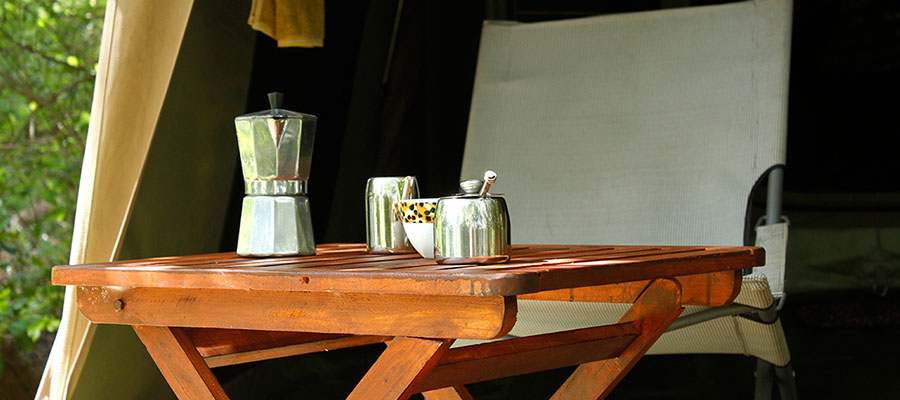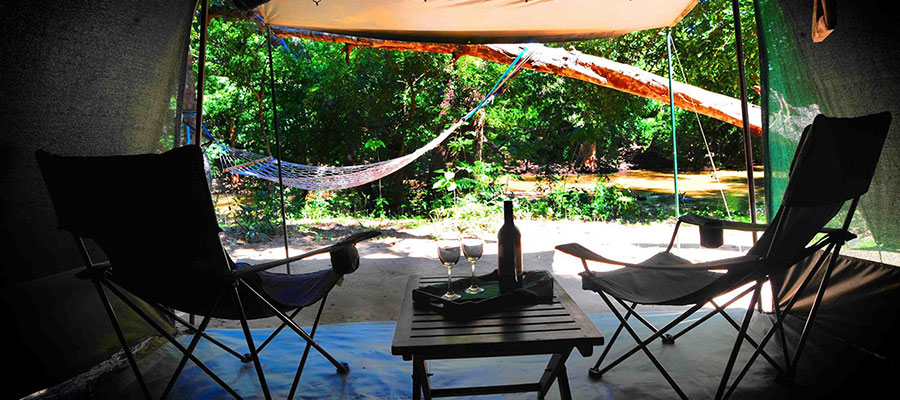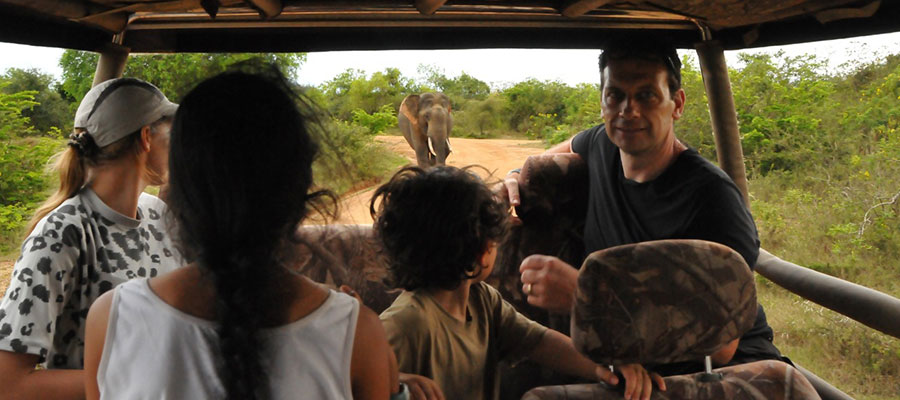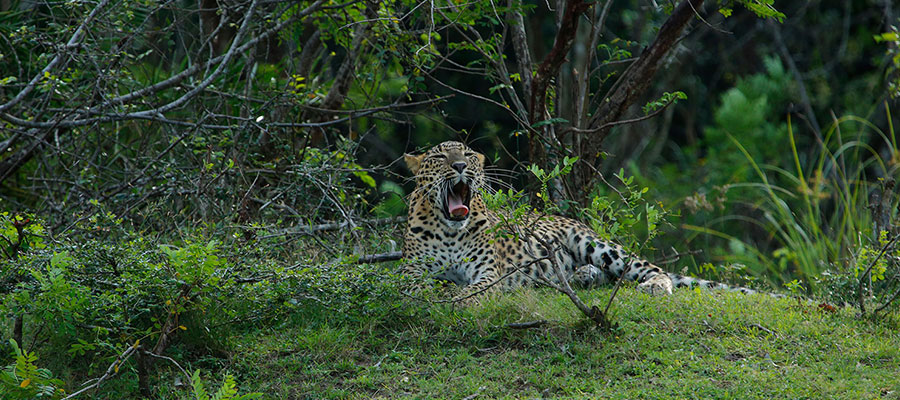 Noel Rodrigo's Leopard Safaris is an award-winning safari camp located in Yala National Park. This exclusive and unique camp offers a boutique safari experience with their African tents furnished with contemporary amenities. The campsites are made up of non-permanent structures, ensuring minimal impact on the parks, whilst still offering the guests a comfortable stay and delicious al fresco dining, and an unbeatable personalized service.
Accommodation
There are 2 types of Tents at Noel Rodrigo's Leopard Safaris camp:
Mobile Canvas Tents: The living tents are made of South African canvas and the tents are fully mobile. Each tent comes fully set up with comfortable king-sized beds (or 2 single beds for the twin tent) fitted with fresh linen. All tents are also air-conditioned and insect/water proof and include a living area with camp chairs, roll down flaps for privacy, storage space for clothing, bathroom towels, small bedside table, mirror, stainless-steel water bottles, and solar powered lighting.
Just outside the tent is the private bathroom area which includes a personal open-to-the-sky hot and cold water shower complete with a changing area and a wash basin. The flushable sit-down toilet is attached to the living area of the tent.
Luxury Lodge Tent: This is a new African style lodge tent with Sri Lankan antiques and Stylish odd-shape wood furniture. It has a private access path and deck sitting area with the option of candle lit dining making it ideal for honeymoon couples
Dining
The campsite serves freshly prepared homemade authentic Srilankan food. All the food at the camp is locally sourced, at an alfresco dining setup.
EXPERIENCES
The experiences offered at the Leopard Safari Camps are:
Game drives in customised safari jeeps in the Yala National park. Widely acknowledged to be the leopard capital of the world, Sri Lanka is the best place in the world to seek out this beautiful and rare animal, along with a colorful range of other wildlife
Nature walk around the campsite. The walk gives the guests a chance to view everything up close and personal: tiny insects, monkeys playing in the trees overhead, the shoots and flowers of smaller plants, and the animal tracks. These small details that so often go unnoticed can sometimes be the most beautiful of all.
Amateur Photography walks in the campsite. Take a stroll through the campsite with one of the camp's wildlife photography experts to learn a few tips and tricks of photography.
Bird watching at the camps. The camps wildlife library has plenty of bird books to help the guests identify what they see.
Cooking demonstration session at the camp.