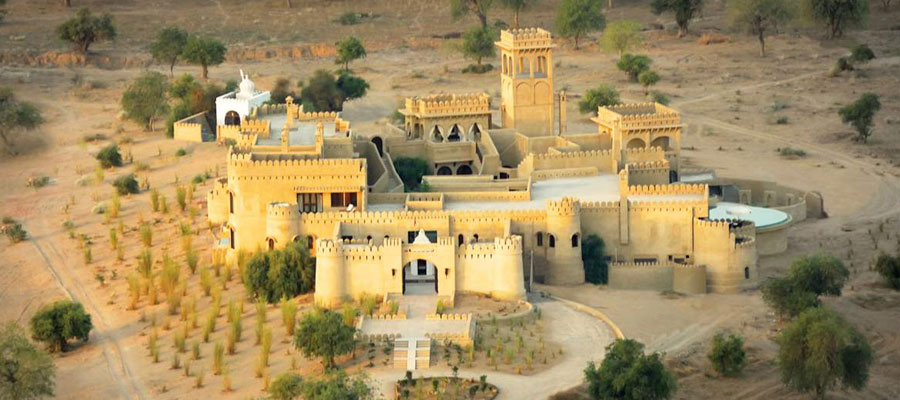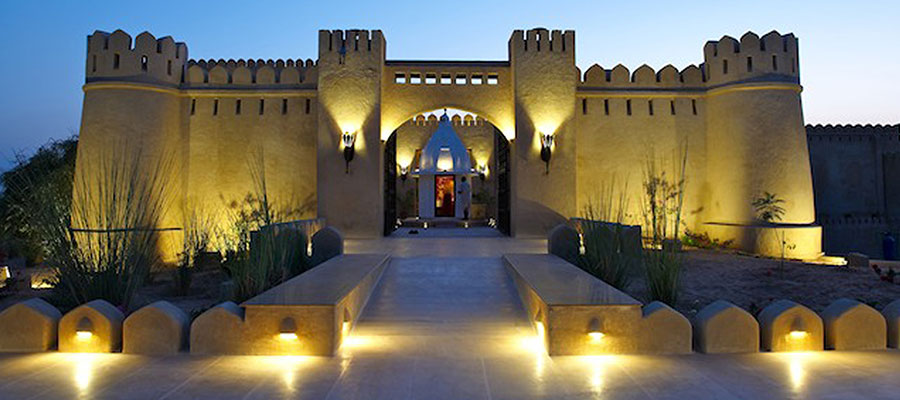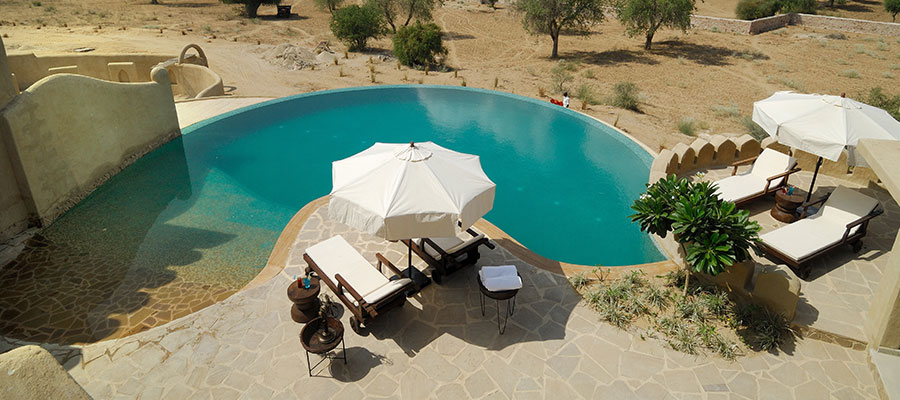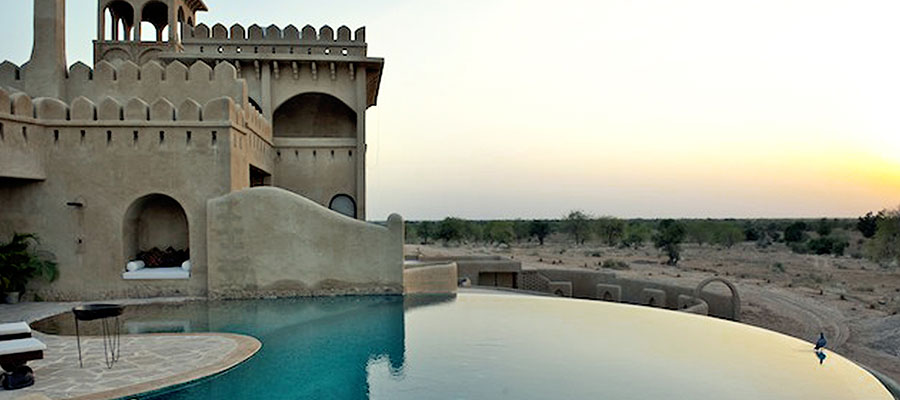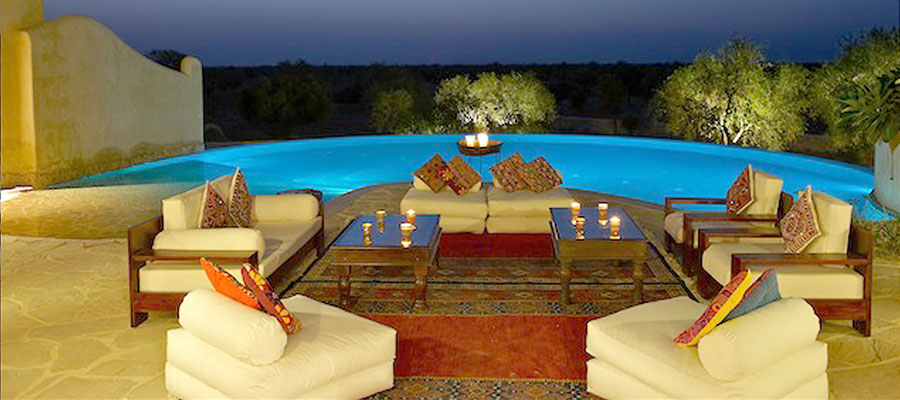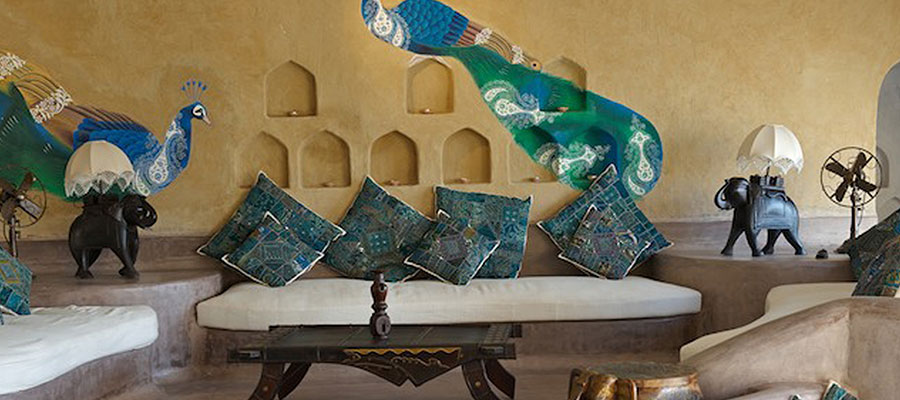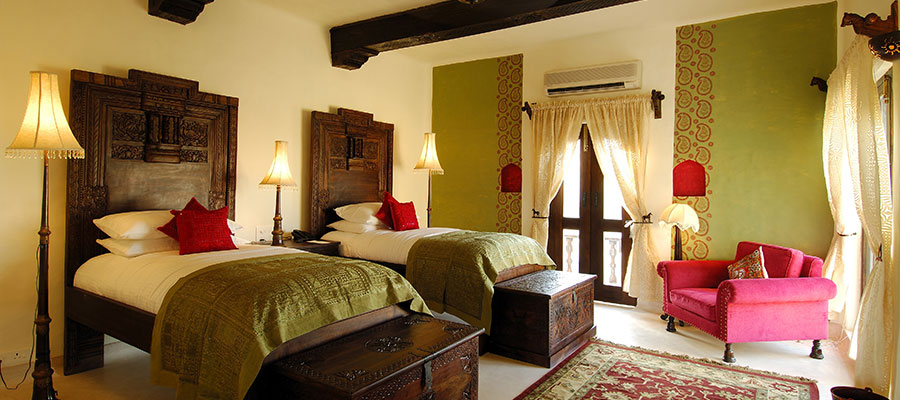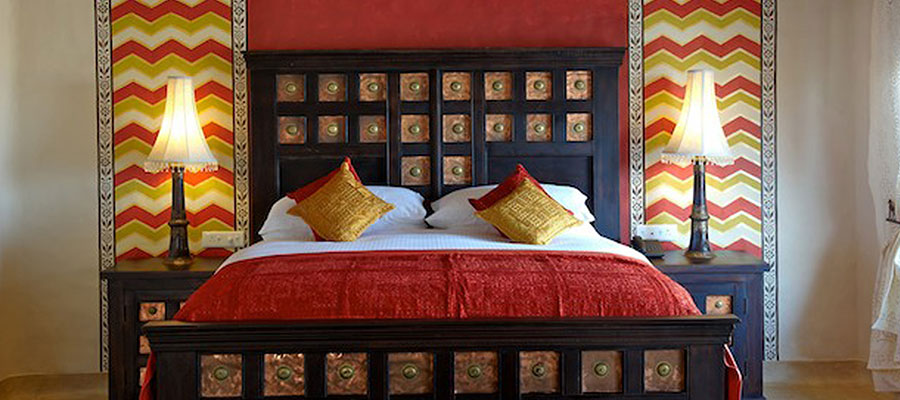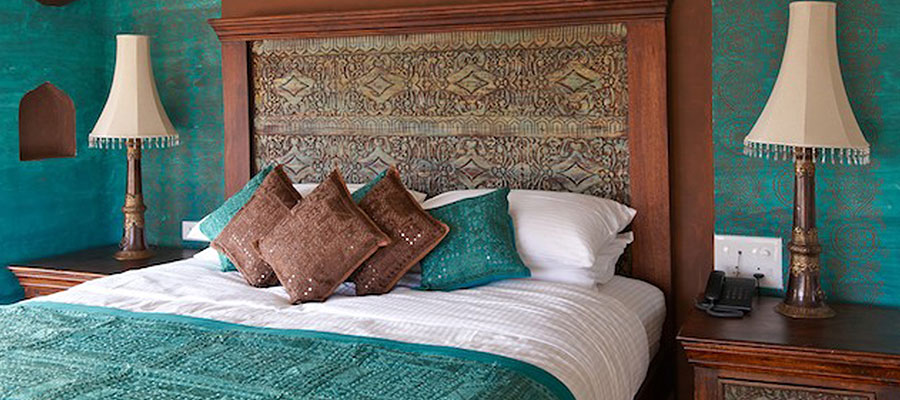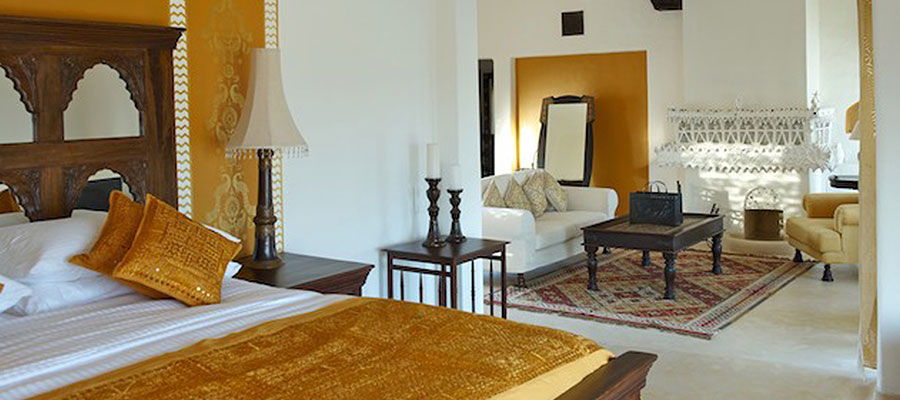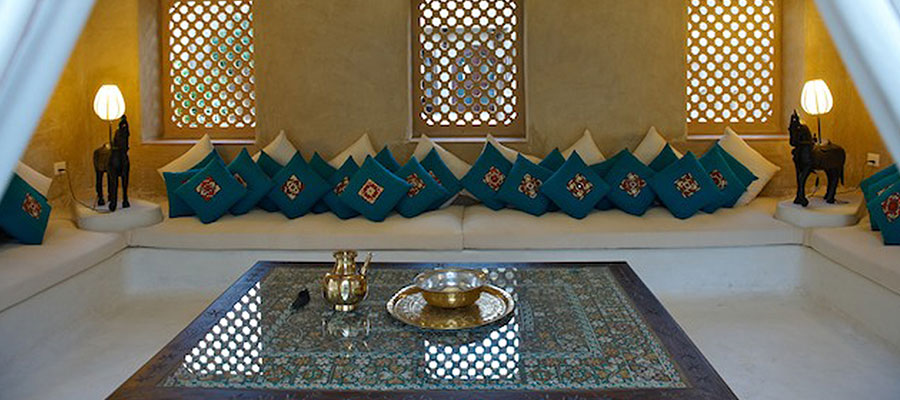 Named the world's most extraordinary hotel by the Lonely Planet, Mihirgarh is an indulgent initiative from the House of Rohet. Emerging from the desert edge like an exquisitely crafted sandcastle, this chic and rustic hotel was a labour of love for owner Sidharth Singh who was driven by intuition rather than reason to built this beautiful piece of architecture. Celebrating the rich culture of Rajasthan and the warm hospitality of its people, Mihirgarh takes luxury to a whole new high with its graceful suites, private verandahs and blissful plunge.
Accommodation
Mihirgarh have nine magnificent suites, each offering over 1700 square feet of private space in the form of living area, sitting areas, verandah, plunge pools or Jacuzzi.
The nine suites at Mihirgarh can be categorized into:
Alishan suites: These are suites on the ground floor, each of which comes with its own plunge pool and personal courtyard.
Shaandar suites: These are the suites on the first floor, each having an exclusive open air Jacuzzi along with a private terrace.
All the suites at Mihirgarh are bright and spacious, with bold colour themes (brick-red, olive, gold), mirrored open-fire chimneys, ochre-stone bathrooms and little plunge or spa pools on each private verandah. All suites have antique teak beds and each one of them is equipped with all modern amenities like TV's, DVD's, coffee makers and mini bars.
Dining
Mihir Garh has a multicuisine restaurant serving continental and Indian cuisine. However meals at Mihirgarh are an experience in itself and is not limited to any one dining place. Breakfasts are served besides the pool; Lunch can be anything from royal picnic lunch to room service. Dinner is an elaborate affair served in the dining room or by the pool. Or you may choose to dine beneath the star, enjoying the soft tunes of the Rajasthani folk musicians and feasting on a traditional Indian barbecue dinner.
EXPERIENCES
Mihir Garh offers a plethora of activities to its guests.
Village Tour - The village Safari is the signature program of Mihirgarh and offers an opportunity to experience the daily lives of the locals.
Al fresco breakfast, Royal picnics, Culinary workshops and birdwatching tours are other experiences offered at Mihirgarh.