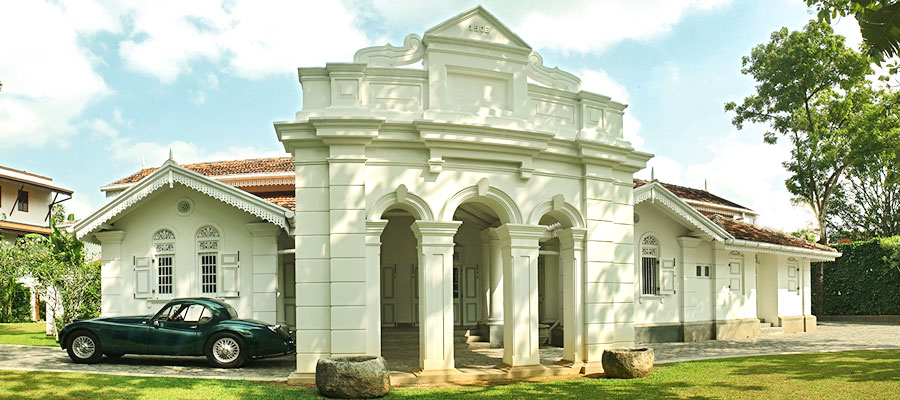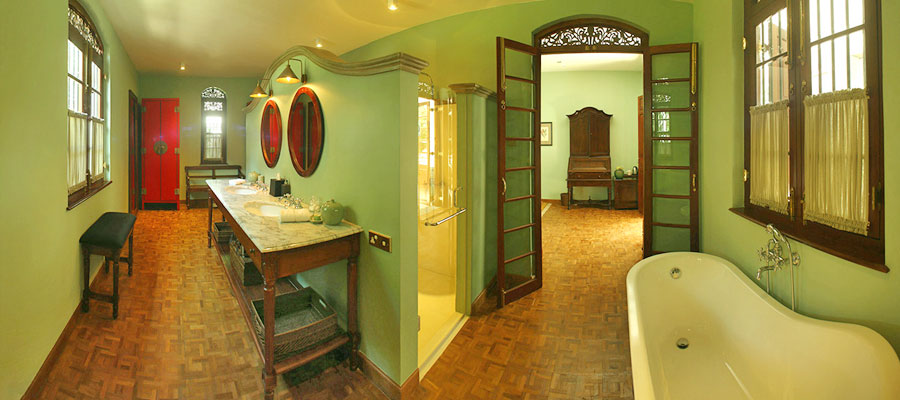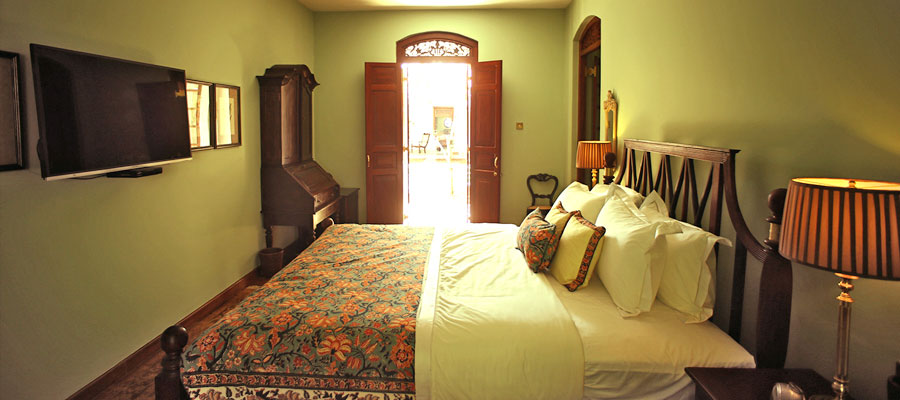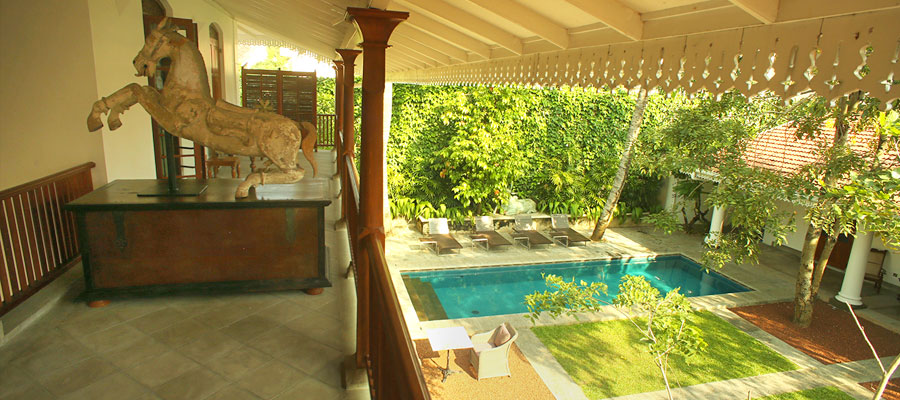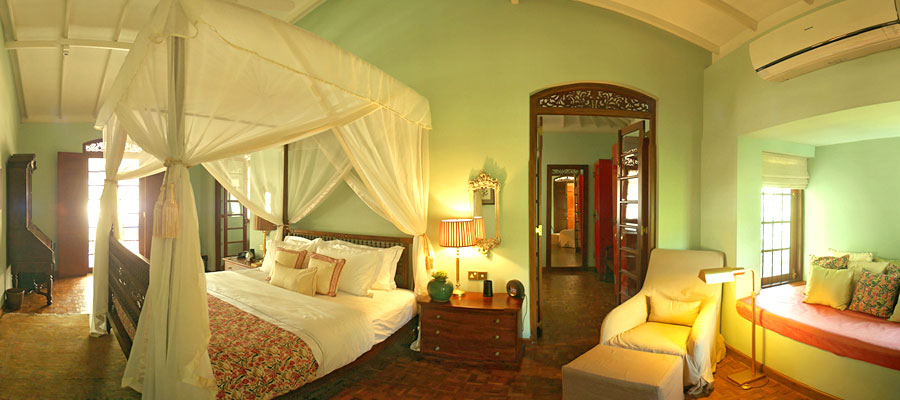 Maniumpathy is a luxurious boutique hotel located in the heart of Colombo. The structure originally built over a century ago has been carefully restored, preserving its historical splendor, transforming it in to a modern day boutique hotel of just eight suites. Victorian Architecture, a family's heritage and style come together to create a flavour and personality that is the best that Colombo has to offer.
Accommodation
The hotel offers 8 tastefully designed suites categorized as :
Deluxe Suites: The Deluxe suites feature a queen size four poster beds and Jaffna styled courtyard bathrooms with showers. There are 02 deluxe suites named Soundhari Suite & Poornam Suites.
Superior Suites: The superior suites features colonial king size beds and spacious bathrooms that include his and hers wash basins, bath tubs and showers. There are 02 superior suites named Vasanthi Suite & Anithra Suite, that are located on the ground floor and comes with a secret garden. There are 02 superior suites named the Cynthia Suite & Ranee Suite located on the upper floor and featuring generous balconies over looking the central courtyard and the pool.
Family Suite/ Chrysanthie Suite: This is the family suite spread over two floors. The ground level consist of a luxurious bedroom with a colonial king size bed. The mezzanine floor doubles as lounge or extra double bed space with a bath room with shower.
Master Suite/ Annapuranie Suite: This is the Master Suite named after Annapuranie the grand matriarch of the family. The is a luxurious ground floor suite that consists of a private lounge that can double as an extra double bedroom, a king size ebony canopy bed, changing room, grand bathroom with a bath & shower, and a private garden sit out.
Dining
The Nandi: The Nandi is a terrace restaurant set in the courtyard of the house overlooking the pool and serves a selection of international cuisine and local fare with a hint of Jaffna flavours.
The Grand Ebony Room: Featuring a grand 16 seater ebony table, dimly lit antique chandeliers, crystal candelabra and the finest crockery and cutlery, The Grand Ebony is a fine dining destination ideal for private entertainment or small corporate events.
EXPERIENCES
The hotel is located in the heart of Colombo close to Odel department store, House of Fashions, Independence Arcade and the Race Course Arcade – the leading shopping centers of Colombo.
The Hotel is also within a short distance of popular tourist attractions that include the Independence Square, Town Hall, Victoria Park, National Museum and the Gangarama temple. It is just minutes away from the Royal Colombo Golf Course.
At the hotel you can enjoy luxurious Spa therapies at the hands of experienced therapists.