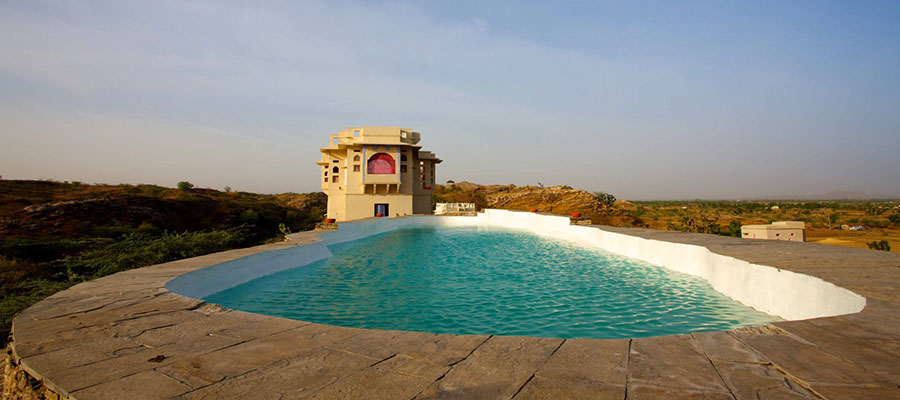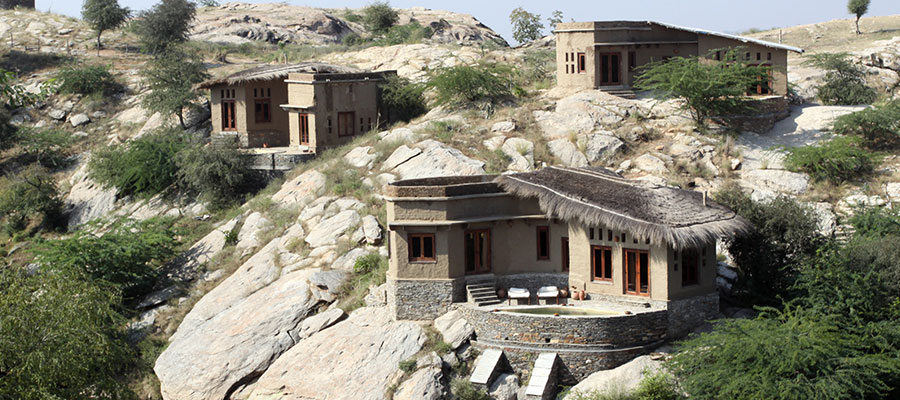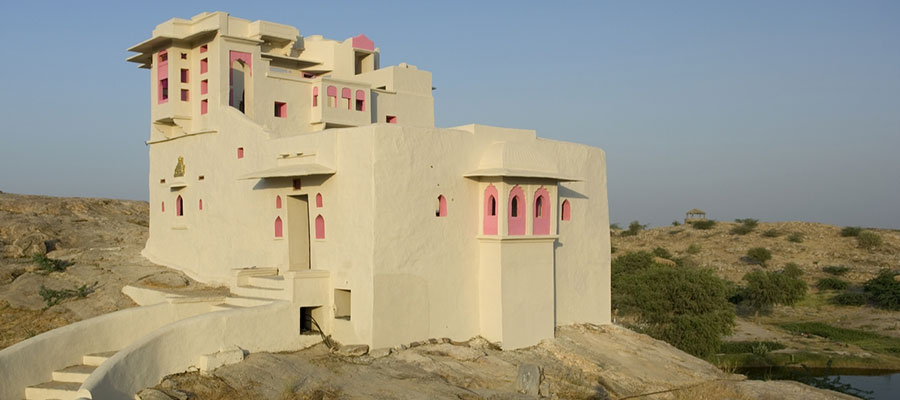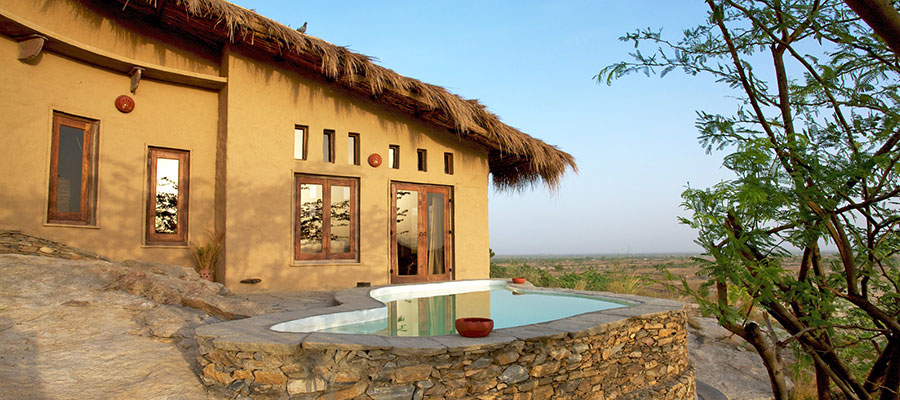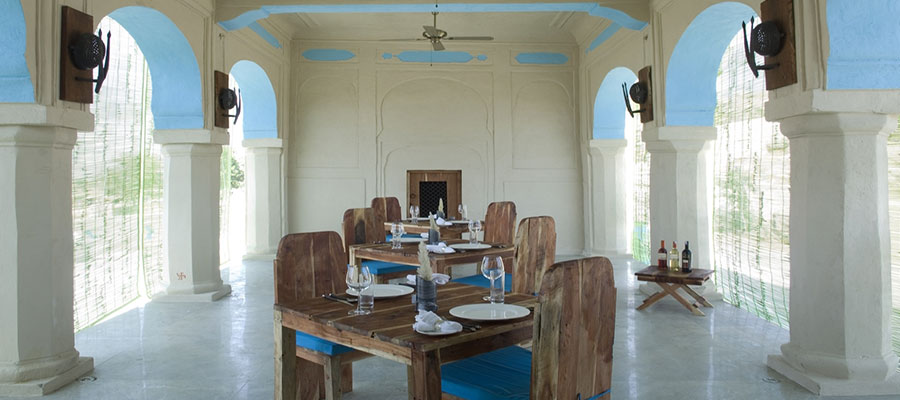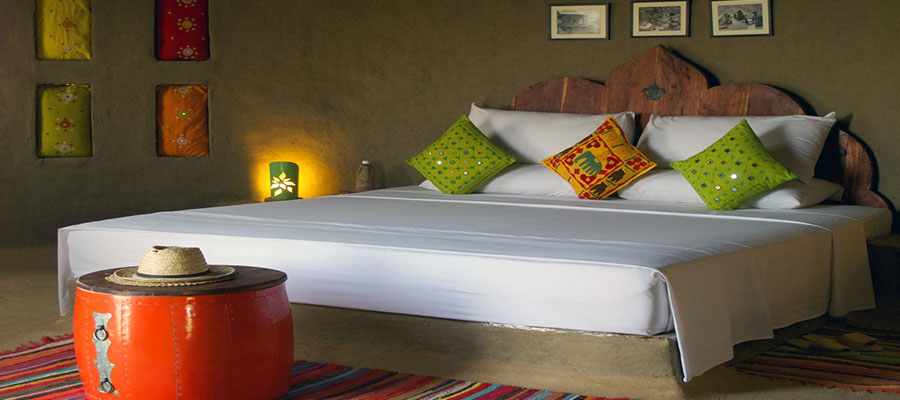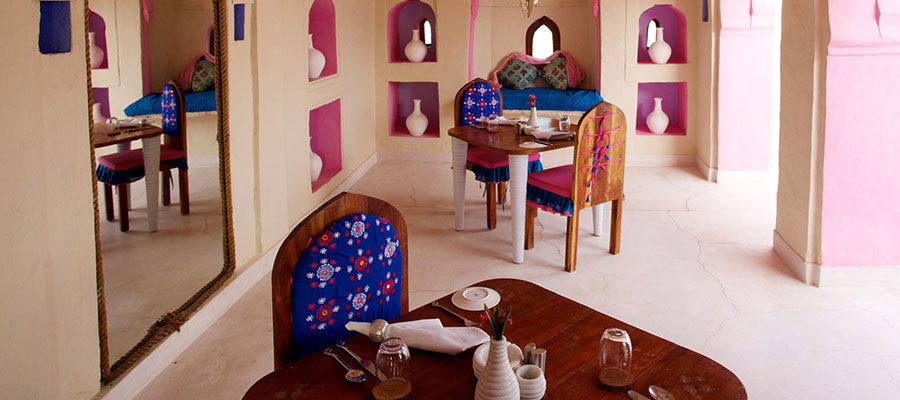 Lakshman Sagar was a 19th century hunting lodge that was built by the then Thakur to host his guests like British emissaries and other noble families. It depicts the nuances of hunting holidays during the days of the Raj. Spread over 32 acres along the man-made lake, the cottages have been re-interpreted in sustainable design using locally sourced products like wood, stone and mud.
Accommodation
There are 12 cottages at Lakshman Sagar and they are divided into two, with six cottages on either side of the lake. Each room opens into a private splash pool overlooking the lake, creating a visual bliss with a panoramic view of the landscape. The interiors are brightly decorated with local influences creating an experience similar to the village life. With a strong influence from the neighbouring village culture and life, all the elements found in the rooms have a story to tell.
Dining
The cuisine served at Lakshman Sagar is the traditional cuisine and includes special traditional hunting recipes of the Raipur Family. The dining experience combines freshest seasonal ingredients that are locally grown or sourced.
The dish are specially tailor made according to the guest's personal taste & desire and along with it comes an authentic experience of rural marwar combining it with personal attention to every guest.
EXPERIENCES
Activities such as local liquor tasting, goat herding, nature walks, horse trailing & star gazing or activities such as kite flying, watching the sunset by the dam or simply relaxing by the single rock-cut pool will definitely make up for a memorable holiday.
With a customized private dining system, the guests can enjoy campfire meals and live cooking. From a freshly made breakfast of local delicacies amidst the fields for lunch beside the lake or a romantic dinner on a float, the options for dining in the picturesque property are many.