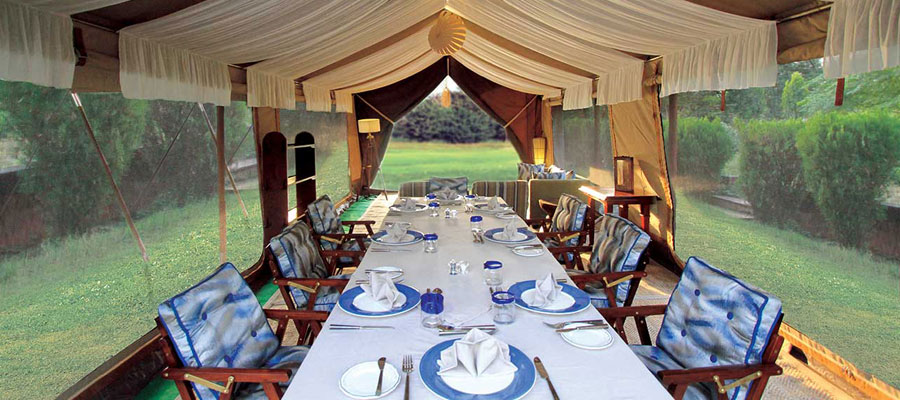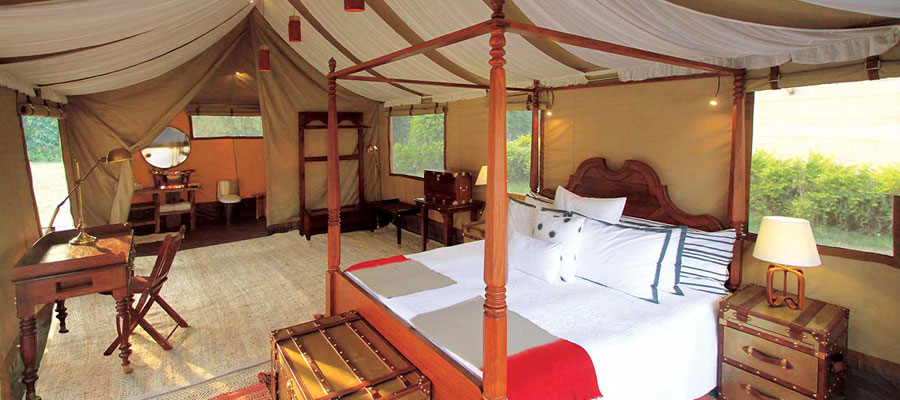 Kohima Camp crosses into the realm of the unknown, exploring the unexplored, showcasing the cultural treasures of the Land of the Nagas, in the exotic state of Nagaland.
Kohima Camp coincides with the ten-day Hornbill Festival, an annual melange of cultural displays from all 16 tribes of Nagaland, showcasing their heritage through vibrant performances, crafts, sports like archery and wrestling, food fairs, games and religious ceremonies.
The Kohima Camp have fabulously appointed tents with colonial four-poster beds , en-suite bathrooms with hot showers, crisp linen and the services of private butler. Exquisite local cuisine in luxuriously appointed private dining tents add on to the beauty of the camps.
The camps offers a range of activities including visit to the tribal villages, local sightseeing and watching the indigenous games such as 'chilli eating contests' and 'greased bamboo pole climbing'. Enjoy a drink of the local rice beer, savour delicious tribal recipes and participate in celebrations of the unique Hornbill Festival while you stay in these luxury camps.