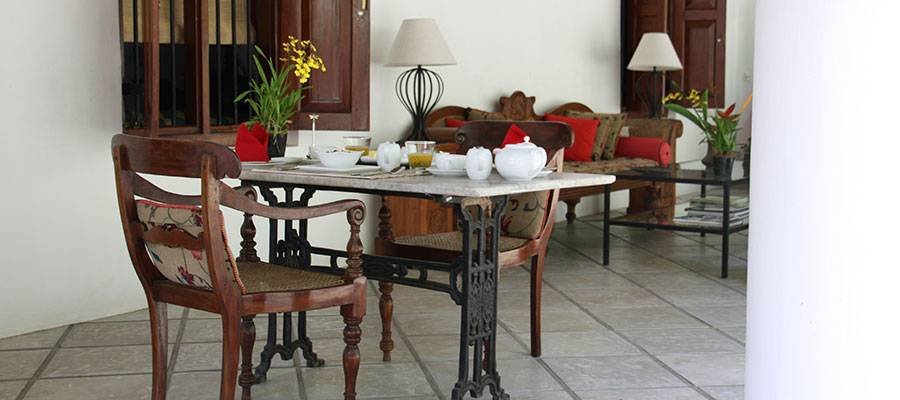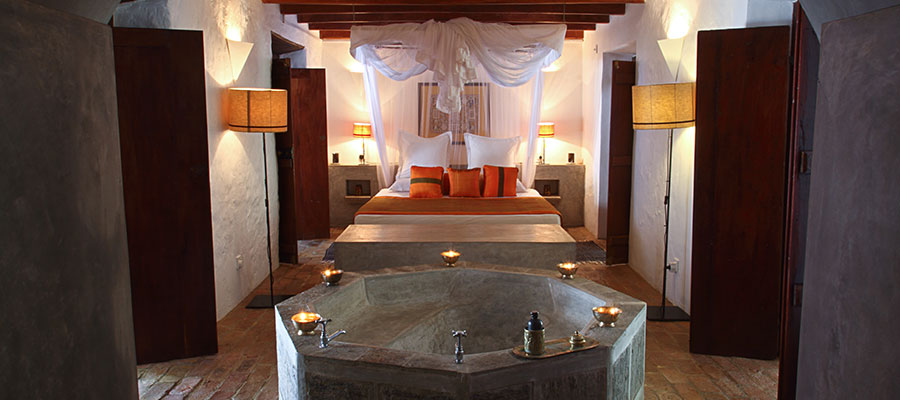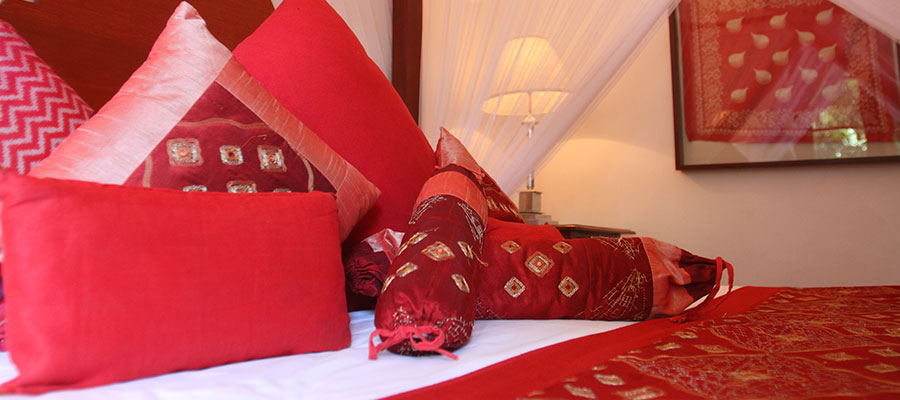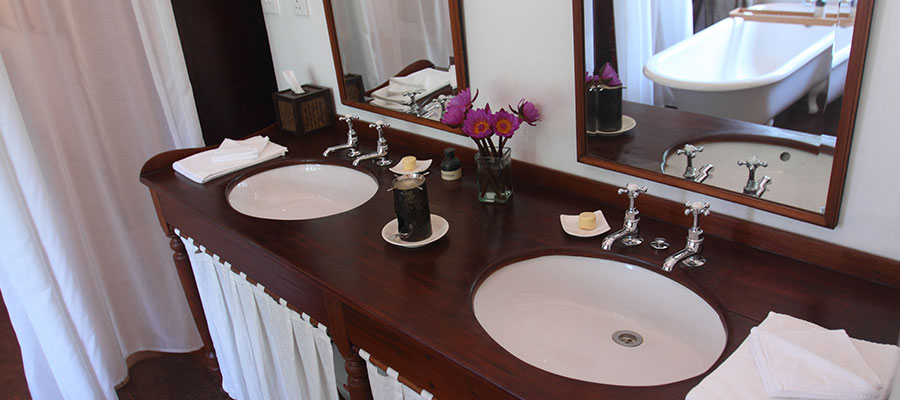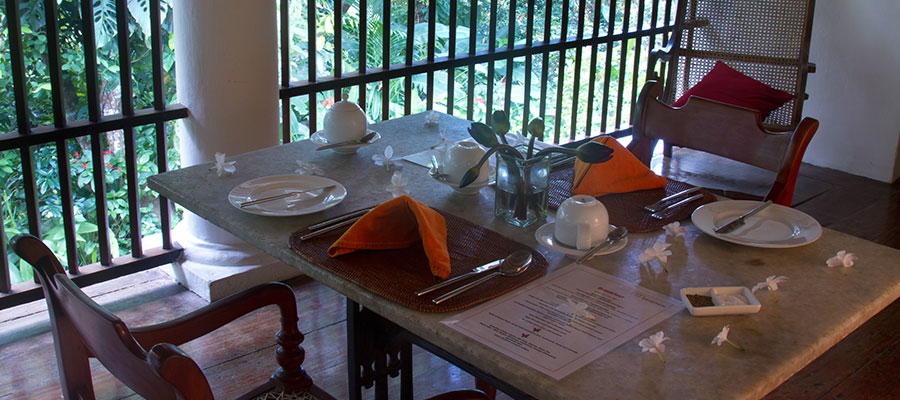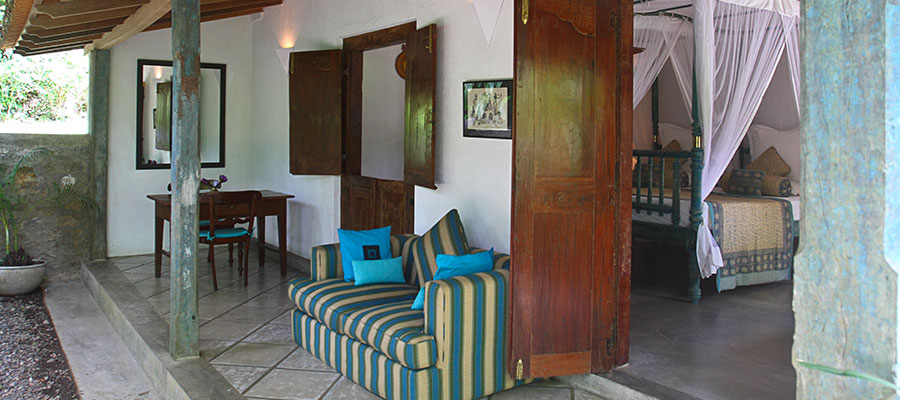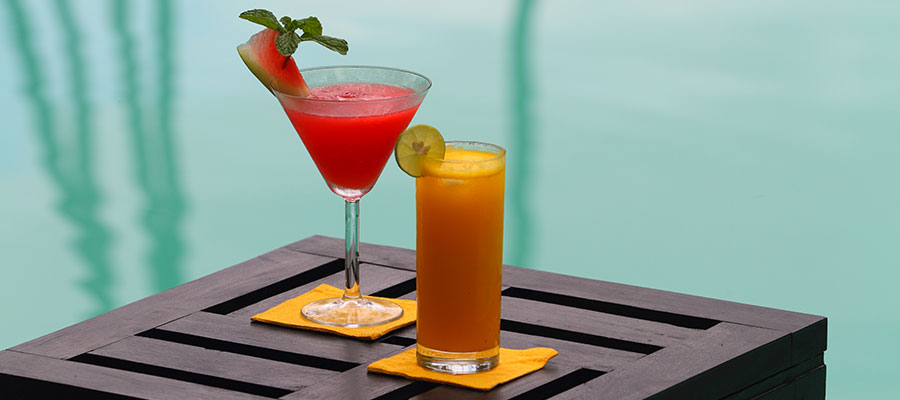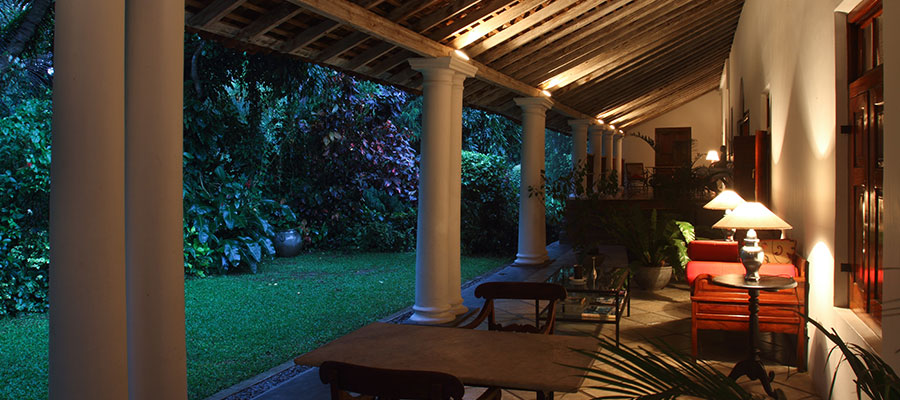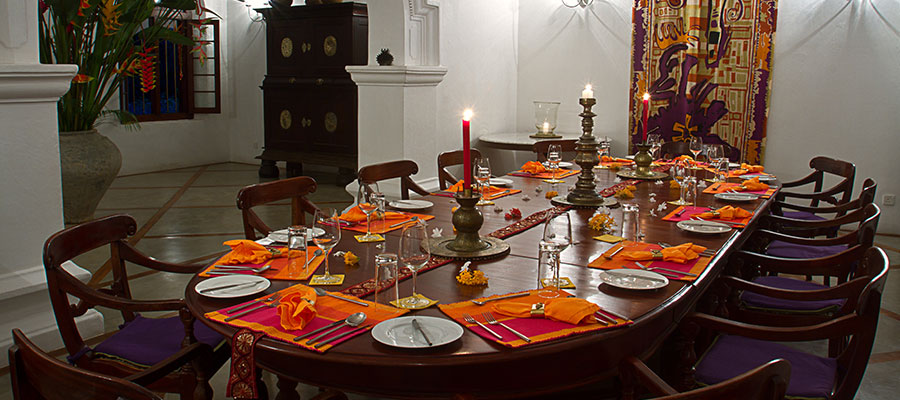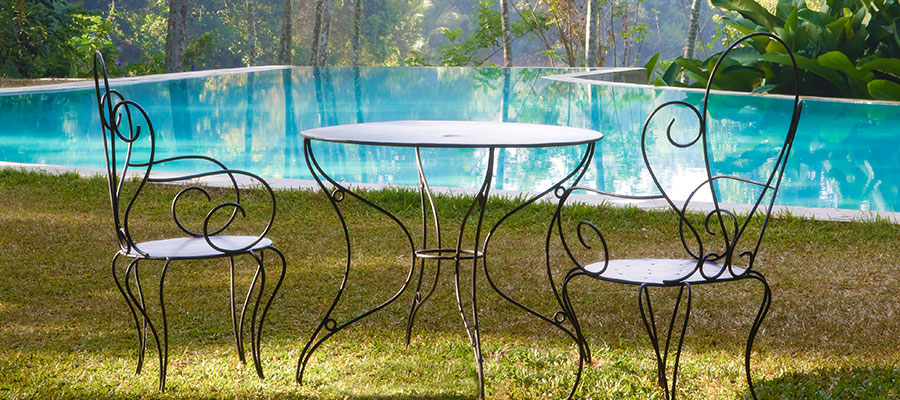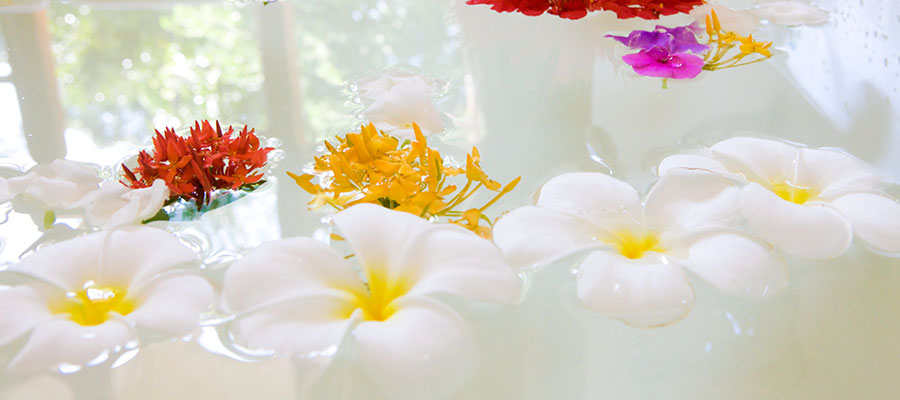 A 200-year-old grand ancestral home of one of Kandy's most influential aristocratic families, the Kandy House sits on 6 acres estate in a quiet village area close to Kandy. Restored in a style that combines classical Kandyan period architecture with Dutch colonial furnishings, The Kandy House blends minimalist lines, atypical antiques and quirky strokes of colour around a central courtyard. Large shady verandas, double hammocks and tropical lawns encourage one to find a comfortable and quiet corner to relax or read.
The location of the Kandy house a few miles away from Kandy in a secluded village is ideal for peaceful holiday and yet well placed to visit the Temple of the Sacred Tooth Relic and the Botanical Peradeniya Gardens.
Accommodation
The Kandy House consists of 9 rooms that are tastefully designed and named after indigenous butterflies. Filled with antique furniture, there rooms are set around a central two storied courtyard and a room in the garden. All the rooms are equipped with modern amenities, however there are no television in the room.
The rooms can be categorized as :
Deluxe : Deluxe rooms are the standard rooms at the hotel and come with large four-poster beds with soft white linen, colourful cushions and Victorian bathtubs. Few rooms in this category enjoy access to their own private verandah while the others do not. Two of these rooms (Pioneer and Monkey Puzzle) have twin beds and comes without a bath tub (but with separate shower).
Ultra rooms : The Ultra rooms are larger rooms and have access onto a verandah with chaise longues, reading chairs, table and other antiques, ideal for more private dining and relaxing.
Dining
The Kandy House has a multicuisine restaurant that serves up a great blend of Sri Lankan and Western fare with bi -weekly specials including a highlight ten course killer curry. Private dining options in the verandah are also available for the guest.
The hotel has a bar named "the Butterfly" which serves up a great list of cocktails with an affordable wine list.
Experiences
The Kandy House is surrounded by cultural and heritage sites, sports locations, tea country and its history, as well as nature and beautiful scenery at every turn. Making it a convenient base to explore the things to do in Kandy.Relax in the Botanical Peradeniya Gardens or visit The Temple of the Tooth. Enjoy a fascinating tour of the British Garrison Cemetery where your guide can bring history to life through his stories or visit the Udawattakelle Sanctuary.
For those interested in sports the hotel can arrange a round of Golf at world class Victoria Golf Course. Other day trips include trekking tours in the Knuckles mountain range, bicycle trips and elephant rides.
The Kandy House also has its own masseur with 25 years' experience as an Ayurvedic therapist and offers energy healing alongside full body and head massages.
Private classes for Yoga may be organized on request.