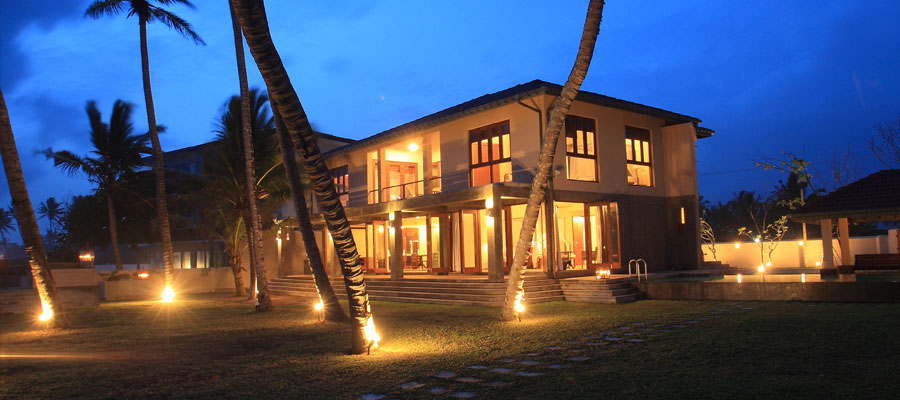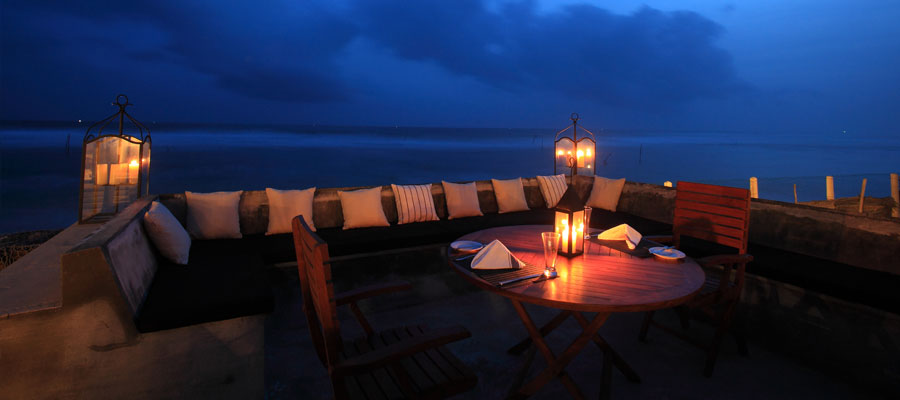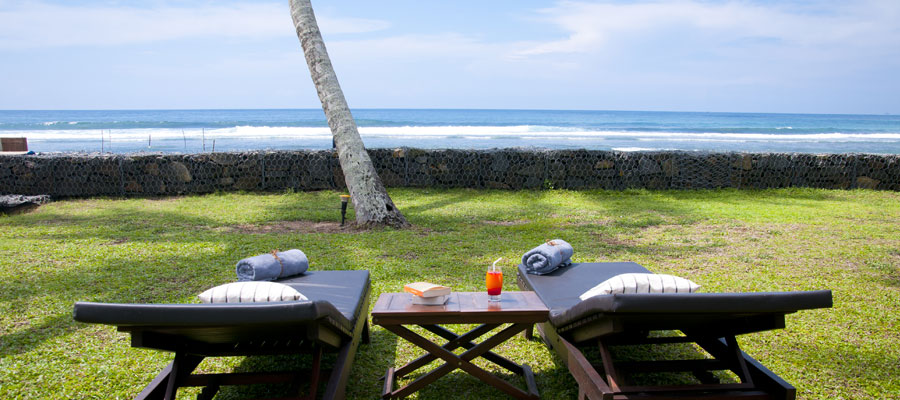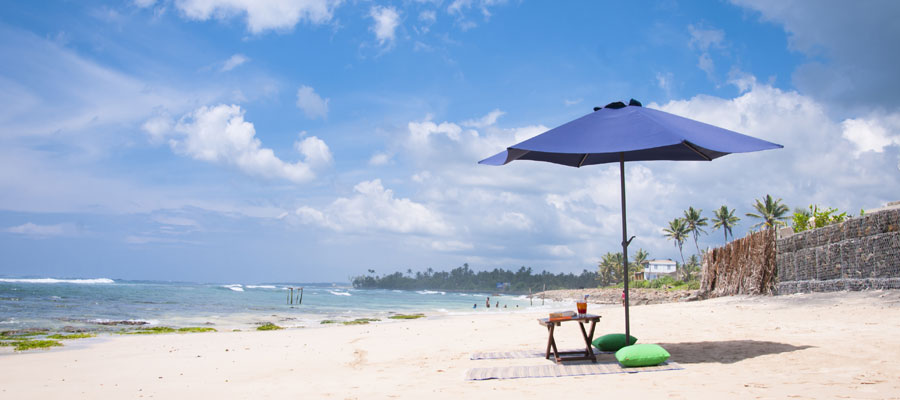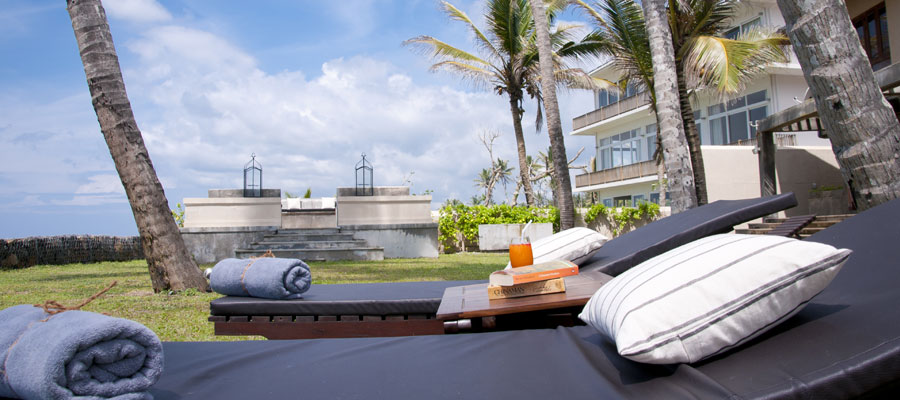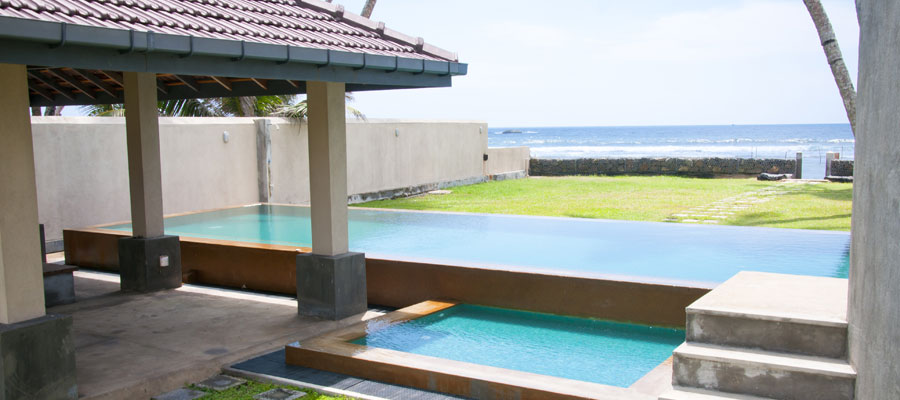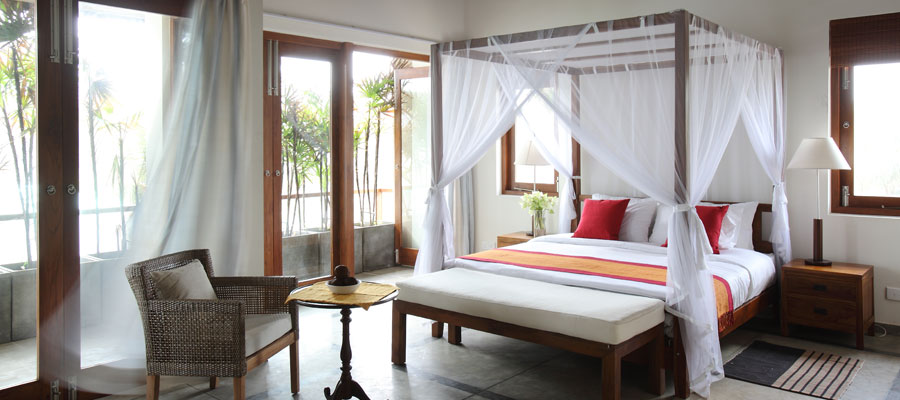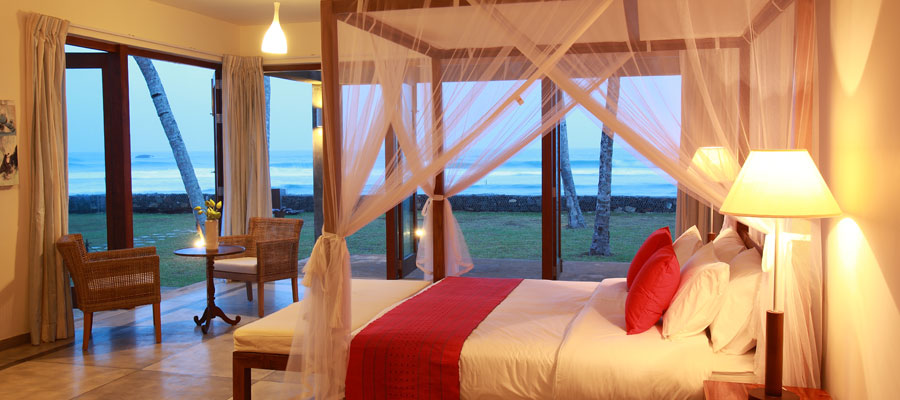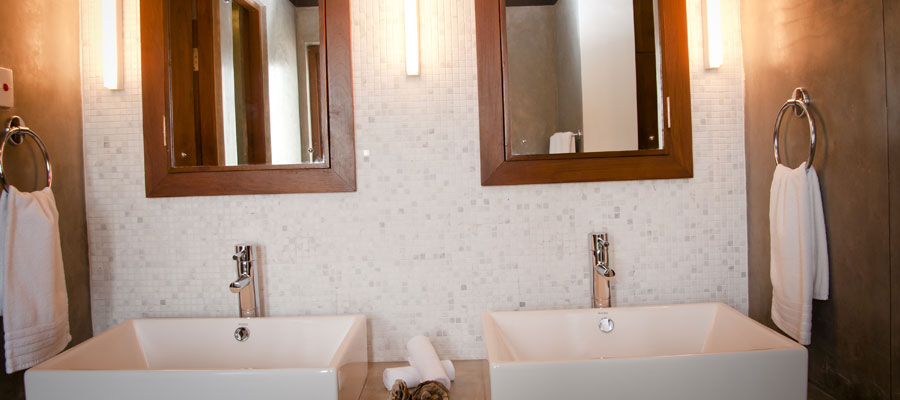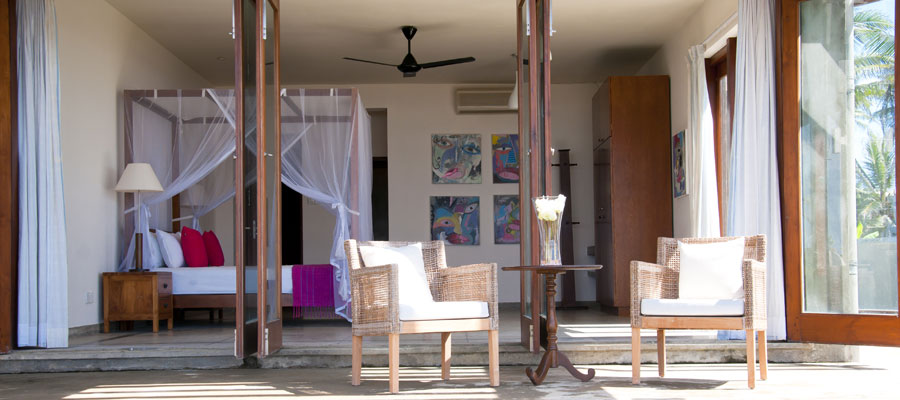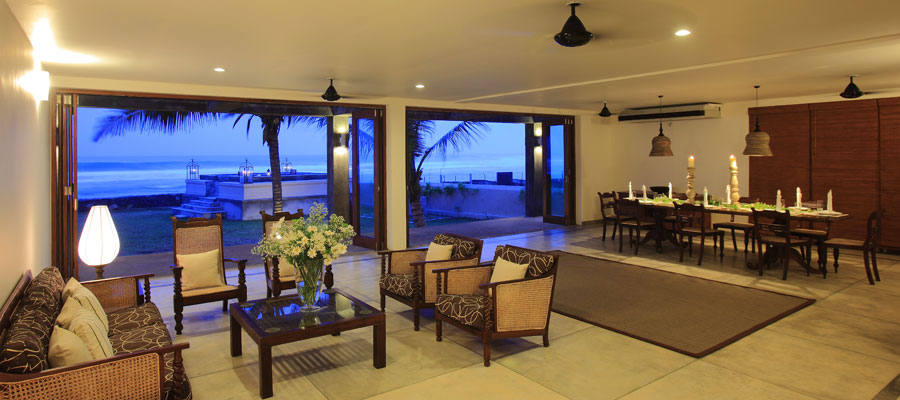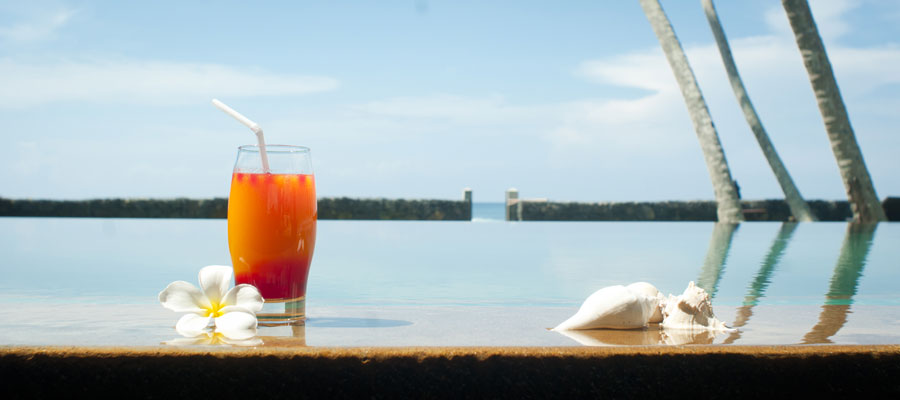 The Kabalana House is an exclusive beach side villa, located in the village of Kabalana on Sri Lanka's southern coast. This four-bedroom villa encompasses the perfect blend of sun, sea and sand. The villas has two outdoor pavilions offering panoramic views of the Indian Ocean whilst the lap pool offers a refreshing dip to escape the heat of the Sri Lankan sun. The ocean front garden with its many coconut trees creates a picturesque backdrop to relax and enjoy the company of friends and family. The living and dining area offer an unobstructed view of the garden, ocean and elevated pavilion, really bringing out the openness of the space. Upstairs, the TV lounge is perfect for watching a movie or playing a board game.
Accommodation
The villa has four spacious bedrooms overlooking the sea. Each of the rooms has an en-suite bathroom and is equipped with all modern amenities. The rooms' high ceilings are complimented by windows, which open to the sea inviting a cool and gentle breeze throughout the day and night.
Dining
Guest are welcome to accompany the villa staff for a visit to the local vegetable bazaars and well-stocked supermarkets for sourcing the freshest of the ingredients including a stop at the beach to source the fresh catch of the day directly from the fisherman. The in-house chef uses the local produce to cook Sri Lankan and western dishes and offers a truly home cooked dining experience. Guest may choose from the a la carte menu or discuss with the chef for special needs.
EXPERIENCES
At the Villa: Guest may choose to relax by the pool, spend time with friends and family in the garden, visit the local bazaars with hotel staff to source ingredients for cooking or simply watch TV or play a boardgame.
Excursions: Below stated excurions are possible from Kabalana House:
Visit Galle to explore the Galle Fort, colonial era buildings, lighthouses and growing collection of art galleries and jewellery stores.
Excursion to Mirissa for a whale and dolphin watching tour.
Explore Unawatuna beach, a popular seaside town with countless beachfront cafes offering fresh seafood.