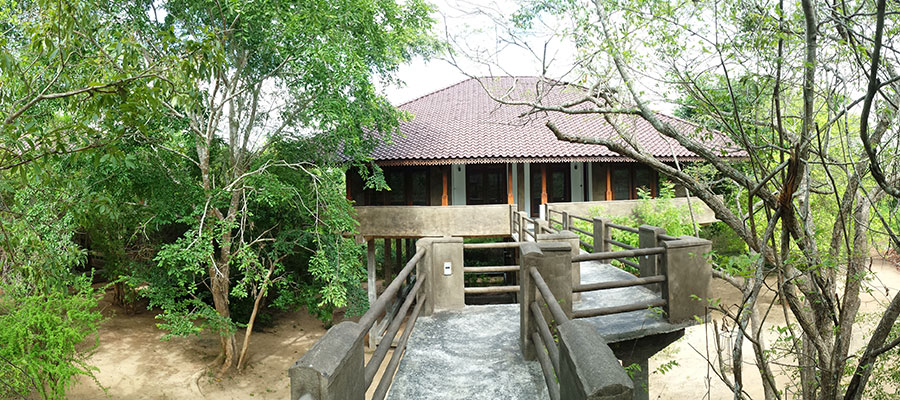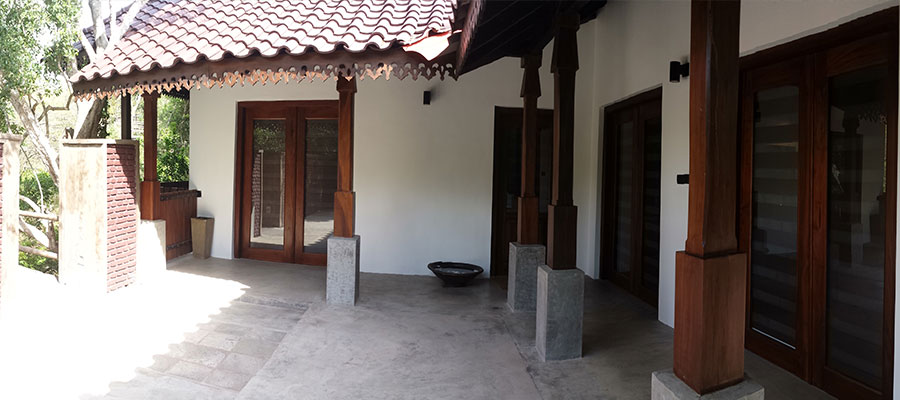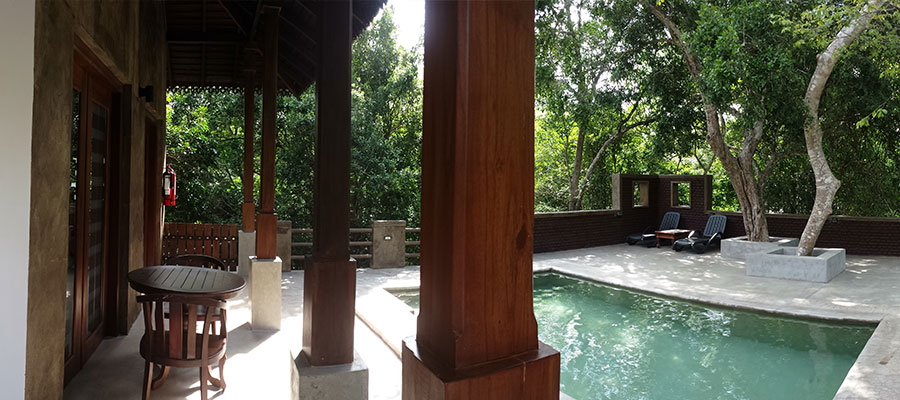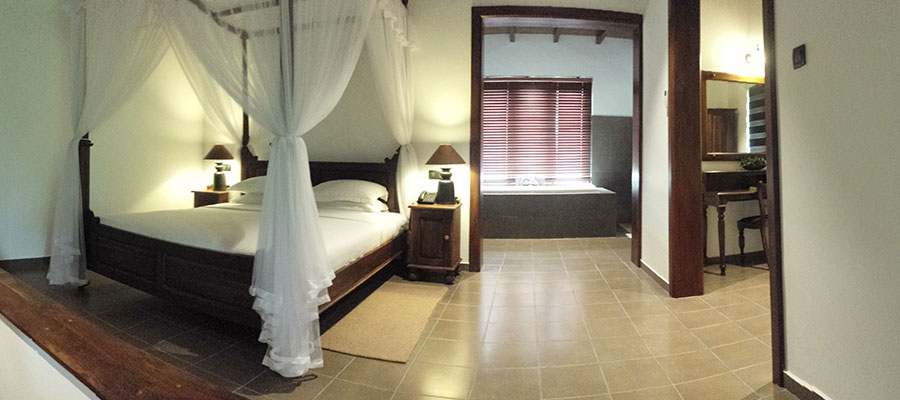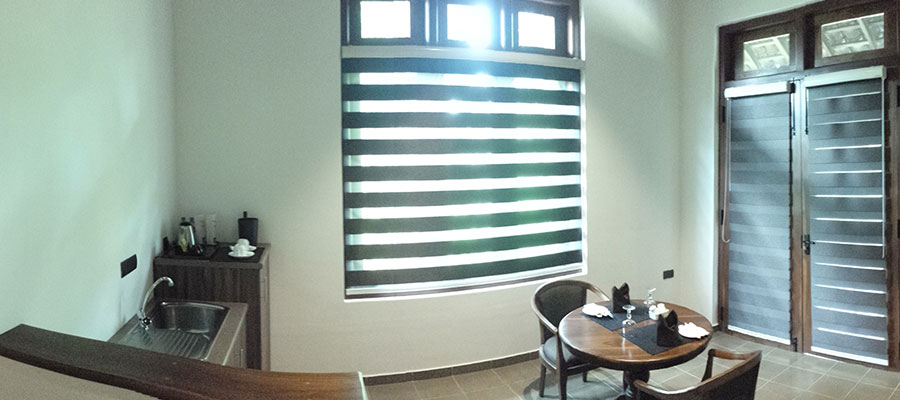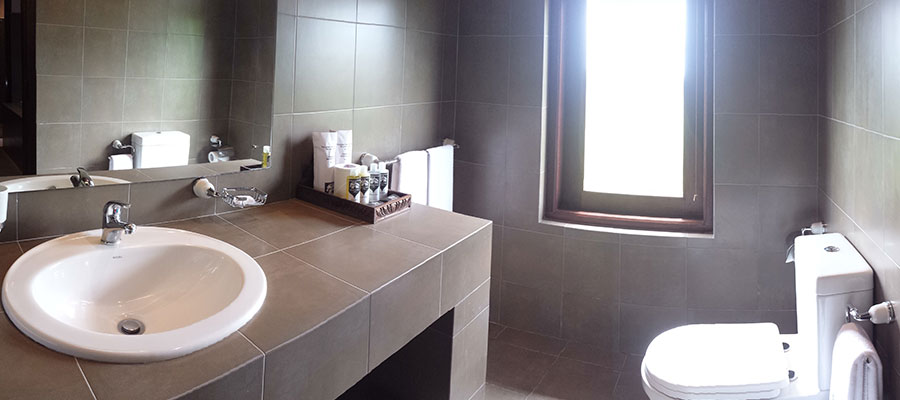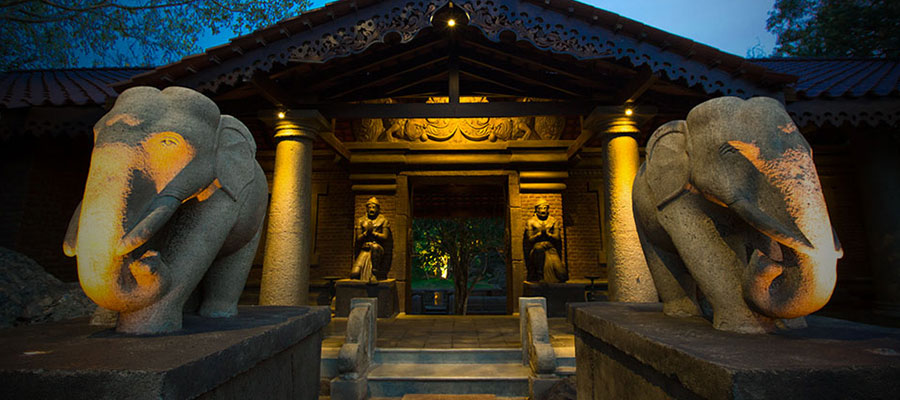 Forest Rock Garden is a boutique Hotel and truly a superlative masterpiece. The Luxury 4 Star hotel is an artist's paradise and an amazing place to relax and rejuvenate. Forest Rock Garden in one of, if not the most beautiful setting on soil of Sri Lanka that gives you an extraordinary experience over and beyond your expectations.
Accommodation
Forest rock garden hotel rooms are creatively designed to maximize your relaxation and go that extra mile to make you feel right at home.
Deluxe Rooms: Each deluxe room is designed with time ' honored architecture as its base. The Deluxe Rooms are set in clusters of two that share a terrace. The rooms open out to a private verandah and shared terrace.
Suites: Enjoy your stay at Forest Rock garden with well designed rooms that could provide you with a touch of comfort and a relaxed mind with a complete privacy. The spacious suites open out to a private terrace with sun lounges and pool. The bathrooms have a bath tub and shower.
Dining
The restaurant at the Forest rock Garden hotel serves only authentic vegetarian cuisine. Dine on vegetarian Sri Lankan and western cuisine at the main restaurant or in the privacy of your own room. Meals are prepared with fresh vegetables and herbs purchased from the village market. Beer and wine are on offer.
Experiences
Excursions to the following places are possible:
Excursions : Anuradhapura which carries the torch of being the first capital of ancient Sri Lanka offers guests a number of historical places to explore. It is now a UNESCO World Heritage site and one can explore the magnificent ruins and temples.
There are also several other ancient Buddhist sites including Mihintale, Aukana, Tantirimale, Ritigala and Yapahuwa. Stroll along the walkways early morning and spot numerous birds, giant squirrels and monkeys. By sundown, if you're lucky you might spot wild elephants, deer, and peacock passing below the walk ways.
Safari : Take an adventurous jeep safari in to the jungles of Wilpattu - which is the largest National Park in Sri Lanka. It has several striking features including a small fishing village, coastal cliff tops, a collection of 'villus' (freshwater lakes) surrounded by grassy plains and scrub jungle which provides natural habitats for a variety of big animals including leopard, sloth bear, deer, water buffalo and numerous species of birds.
Meditation Retreat : Forest Rock garden meditation retreat is the ideal place that allow guests to explore more deeply, open hearts broaden minds and form deep connections. By facilitating empowering and transformational experiences, travelers are able to return back home blissfully living from the heart.
Ayurveda : Ayurveda is coming soon at the resorts with ancient treatment methods. The ayurevedic spa at the Forest rock garden resort offers guest soothing and invigorating treatments that have been passed on from centuries enabling us to enjoy complete rejuvenation of our senses.
Bird Watching : Forest rock garden resort will entice many birds' enthusiasts. It's truly a paradise for the birds.