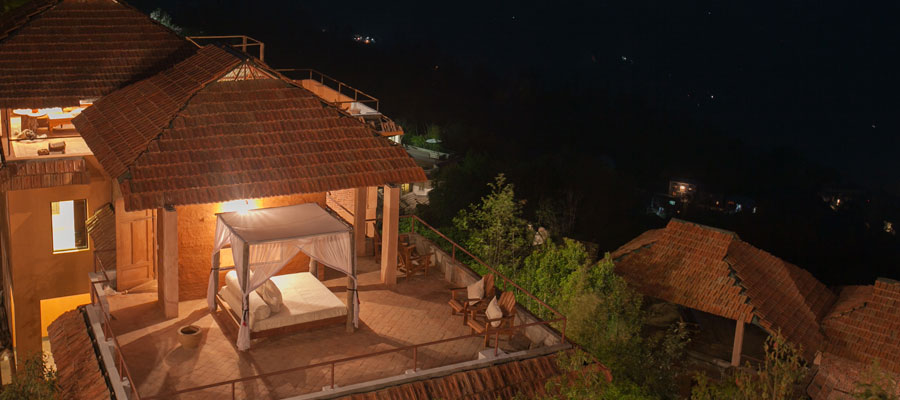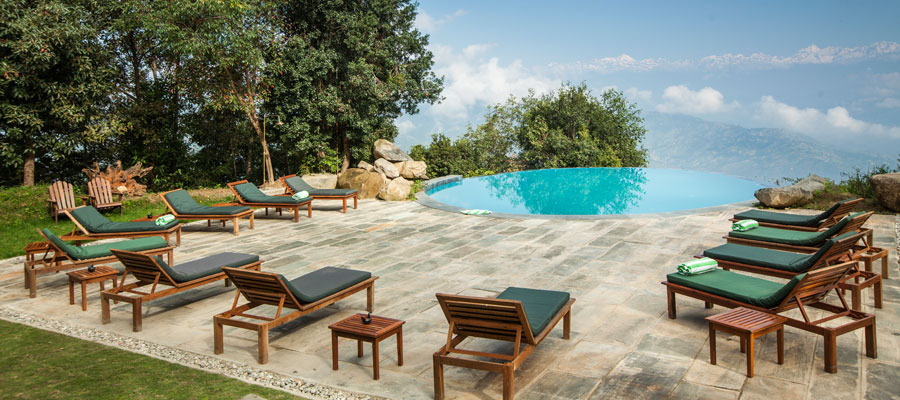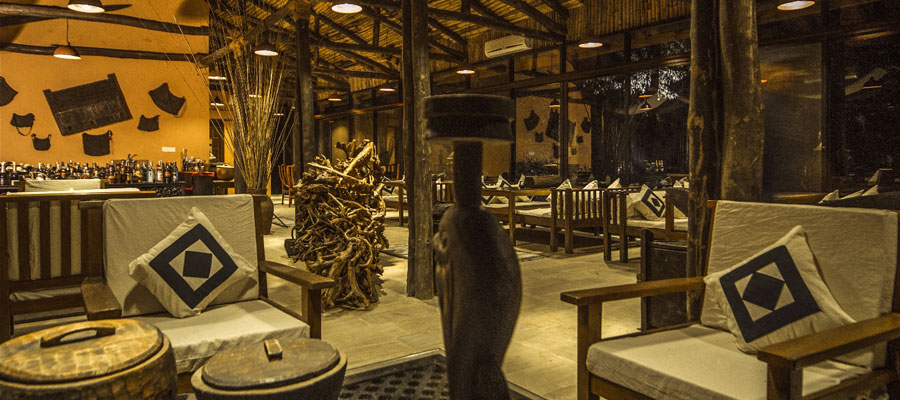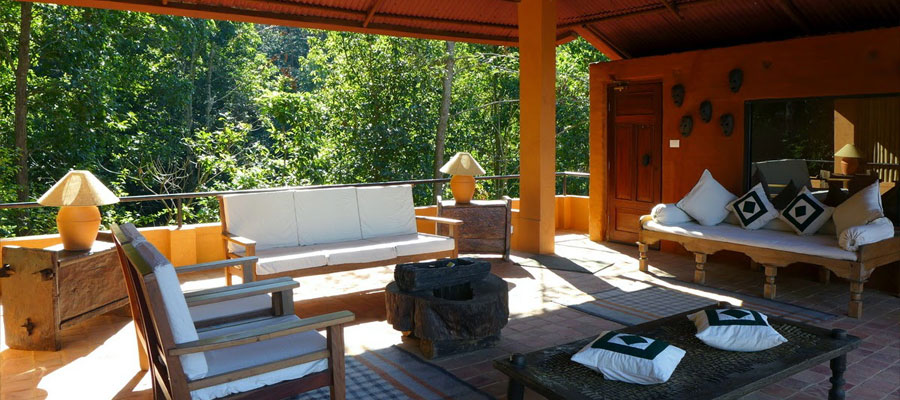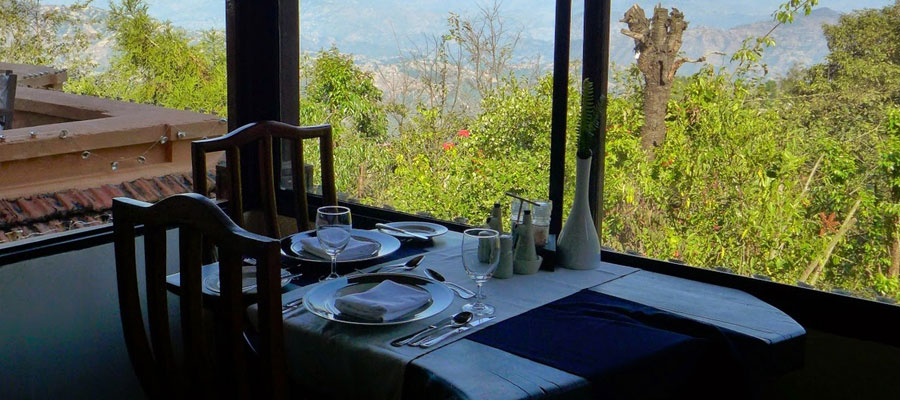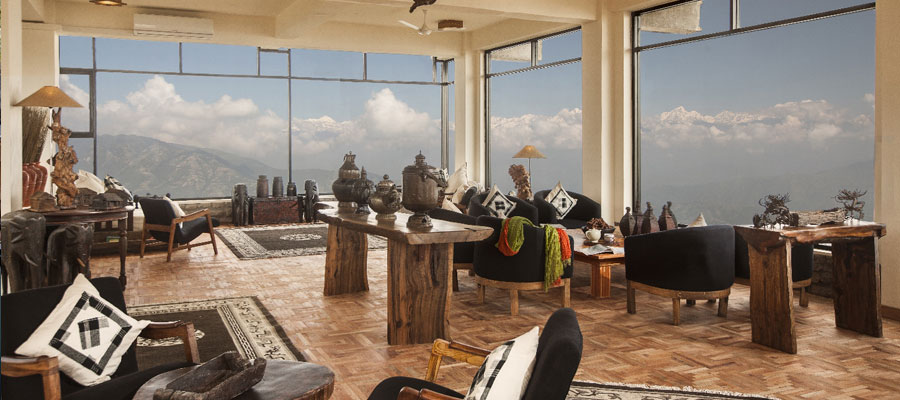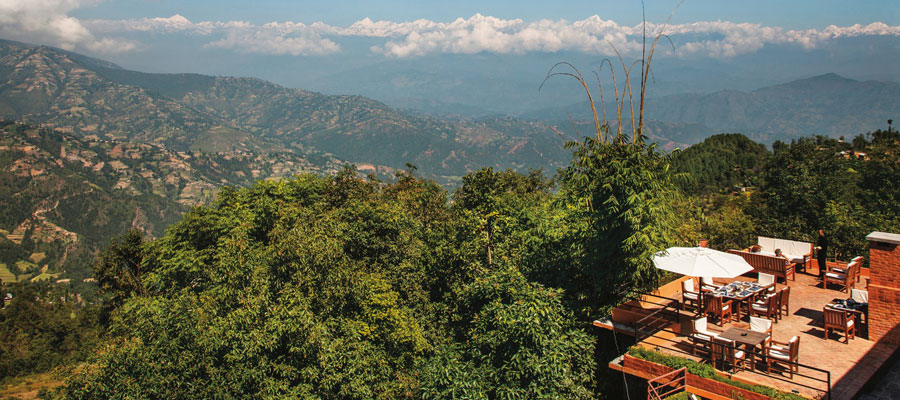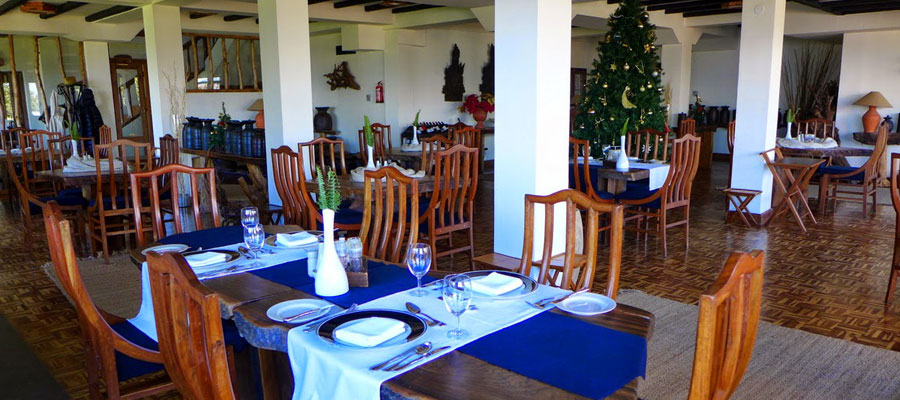 The Dwarika's Resort Dhulikhel is a holistic lifestyle retreat, drawing on ancient Himalayan knowledge and philosophy of care for nature and for one's self. Set in magnificent natural surroundings, we offer a place in which to contemplate, to learn and to explore the connectedness between mind, body and earth.
The Namo Buddha Stupa is 6 km away while the Panauti Village is 8 km. This resort is 2 km from Dhulikhel Bus Station and 32 km from Kathmandu Tribhuvan International Airport.
Accommodation
Crafted by Mother Nature, each space and suite at the resort is unique, and has been created to showcase and celebrate her various forms. Throughout, a simple, spacious and rustic style complements the tranquil surroundings.
Following ancient Himalayan principles of energy and built using local materials that are not harmful to the earth or to you, care has been taken to ensure that each suite is a haven of positivity. With private indoor and outdoor living and sleeping spaces, your suite is part of a lifestyle that brings you closer to nature, creating an ideal setting for reflection, relaxation and revival.
Junior Suite
With an outdoor living space attached to your suite or on the shared deck, enjoy incredible sunrise views and take in the sublime setting. Set over 120m2, the Junior Suite makes an inviting home in the hills.
Executive Suite
With a private garden or spacious roof terrace that houses an outdoor living area and bedroom, you can wake up in nature every morning. The Executive Suite experience is designed to immerse you in comfort, style and privacy, allowing you to make the most of your luxury Himalayan retreat. Offering the highest level of amenities and a luxurious open bathroom, each suite provides around 150m2 of exquisitely crafted living space for a stay that will enchant you.
Royal Suite (Dolpo Suite)
Named after one of Nepal's most spectacular and northernmost regions, this suite is designed to reflect the inherent luxury and peace that can be found within nature. Set over 350m2 at one of the resort's highest points, you will have a private kitchen along with chef on request, expansive terrace with sumptuous outdoor lounge and sleeping area, and some of the resort's most extraordinary views.
Dining
To maintain a balanced body and mind, we need to be nourished with the right type and the right amount of food. Meals are therefore a key aspect of the resort, and one of its highlights. Each meal is thoughtfully prepared remaining true to the natural ingredients, each with their own flavours, textures and aromas. The resorts use fresh, seasonal and local produce, primarily sourced from their own organic farms, or from other local farmers. Meals complement the treatments and philosophy of the resort, leading you gently towards an enriching lifestyle.
Nature's Flavors
Celebrating the abundance that nature has bestowed upon us, the Nature's Flavors Restaurant provides a range of culinary experiences from the Himalayan region and beyond. Using many ingredients that are sourced from the resort own organic farms, meals are fresh, nutritious and full of flavor.
Mako's Zen
Zen Buddhist cuisine is based on the diet that was originally followed by monks in training. The five tastes (hot, sour, sweet, bitter and salty) are combined with the five colours (red, white, black, green, yellow), and five ways of cooking (fresh, boiling, roasting, steaming and frying) to satisfy one's appetite in a disciplined and nutritious way. Creatively offering vegetarian Japanese cuisine that is light on sodium and other flavorings, a meal at Mako's Zen is a feast for the senses and easy on the body.
Poolside Restaurant
Set beside the infinity pool close to the top of the hillside, the striking wood and glass-panelled restaurant looks out onto the Himalayan mountain range. Offering a range of flavours from Nepal along with popular world cuisines, this is also the restaurant to visit for a sweet treat.
Bar
With interiors made up of stone and heavy wood, this is a cosy space in which to relax in the evenings. Sitting by the fire on a chilly winter's evening can be a perfect way to end a day of activity in the nearby hills.
Dwarika's Farm
Get a taste of rural village life in Nepal by visiting one of our organic farms, located just an hour's walk from the resort. Explore the terraced fields with the resorts team of farmers, pick some vegetables and herbs for your next meal, or even try lunch cooked in the rustic farmhouse. The farm can also be visited by mountain bike or by car.
SPA
Inspired by a blend of Vedic Philosophy and Buddhist Medicine, the resort focuses on the complete wellbeing of an individual, drawing on the knowledge and holistic lifestyle of the Himalayan region. It is a story of nurturing harmony within the spirit, the body and the mind.
Each element at the resort has been designed to address the pancha kosha or five layers of being; Annamaya (physical), Pranamaya(vitalir), Manomaya (mind), Vigyanmaya (intellect) and Anandamaya (inner bliss). The Pancha Kosha Himalayan Spa, an integral part of the resort, offers treatments and activities that address each of the koshas.
Under the guidance of our ayurvedic doctor and naturopathy expert, meditation, yoga and astrology masters, Hindu priest and visiting monk, you will be able to find an atmosphere of complete harmony, renewal and growth.
Pottery
A specialty of the surrounding area, pottery is both a functional art form and a therapeutic activity. Spending time playing with earth connects you further to the soil, allowing you to feel the synergy between your mind and the universe as the clay begins to take shape. Pottery at the resort can be enjoyed under the guidance of a local artisan.
Meditation
The great sages of Hindu and Buddhist philosophy originally travelled to the Himalayas to meditate and to find the means of achieving a world without disease and discontent. Practiced in the Himalayas over thousands of years, meditation is a technique that can lead to a state of inner quiet and harmony.
Yoga
Yoga is both a physical and mental exercise. Hatha Yoga, a gentle form of exercise incorporating the Asanas (postures), Pranayam (breath) and meditation, encourages a deeper awareness of the breath and of the body, leading to improved posture, blood flow and inner balance.
Under the guidance of the yoga master, several yoga sessions will take place every day. Begin the morning with Surya Namaskar (Sun Salutation), leaving you feeling light and refreshed for the day ahead, and end with the Chandra Namaskar (Moon Salutation) or Yoga Nindra, to encourage complete relaxation and deep sleep. With scheduled and private sessions available throughout the day, there is something for everyone.
Painting
Whether or not you think of yourself as a natural artist, try a session at the Painting Atelier. Experiment with water colours, acrylics or with simple pencil and paper. If you're hesitant to create something from scratch, there are plenty of mandalas and chakra images to colour or to be inspired by. It is a fun activity that which will revive your creativity, with optional guidance.
Cookery
As the outermost sheath in the five layers of existence, the Annamaya Kosha represents the physical body, which is addressed through food. Learn to nurture and nourish your body during a cookery class at Chef Promod's Kitchen near the Pottery room. Enjoy his personal attention and learn tips that can be incorporated into your daily life.
Before the class itself, you may wish to take a walk to our farm in Darimbot, one to one and a half hour's hike from the resort. Here you can pick fresh vegetables or herbs to add to your cookery experience.
Library
It is a place where you can immerse yourself in the knowledge and sounds of the Himalayas. The library has an extensive collection of books and documentaries on holistic lifestyle, Vedic philosophy, Buddhist medicine, spiritual wellbeing and health. The resort offers a selection of CDs to be enjoyed in the comfort of the suite.
Hiking and Nature Walks
The surrounding area presents various opportunities for gentle hiking and for exploring the beauty and rural life of the Himalayan foothills. There are a number of trails and forest glades to discover, including a community forest that is home to a rich diversity of plants, including rhododendron, chrysanthemums, orchids and medicinal herbs. Bird and butterfly watching is a rewarding activity, as the resort is home to rare flora and fauna indigenous to the Himalayan region.
Gol Lok Dham Lounge
According to Hindu mythology, heaven is where the gods reside. Gol Lok is a perfect realm above and beyond heaven, where time stands still. Situated at the viewpoint and surrounded by glass walls, this lounge is the perfect place to take in the view of the Himalayas and valleys below with a cup of tea, letting the material world roll away beneath you.