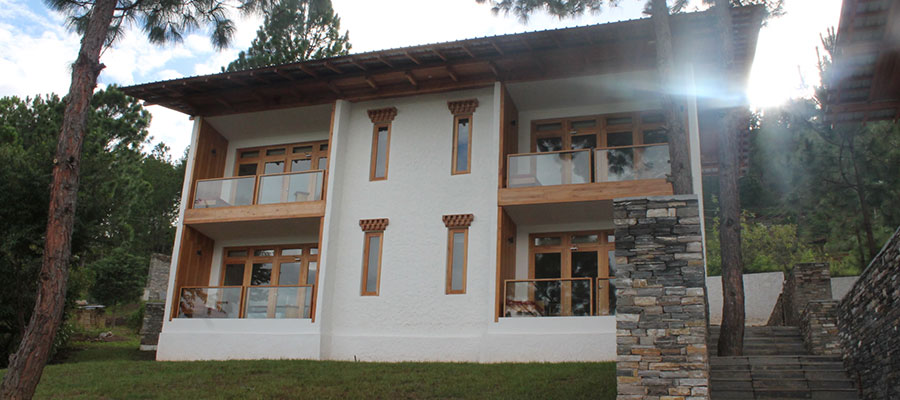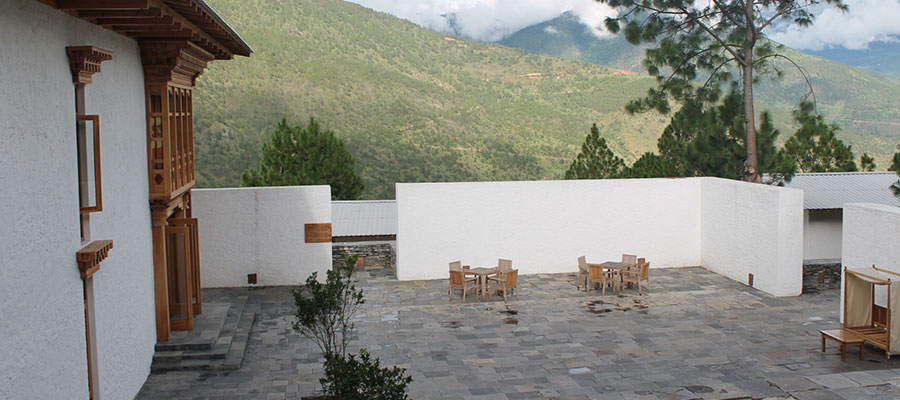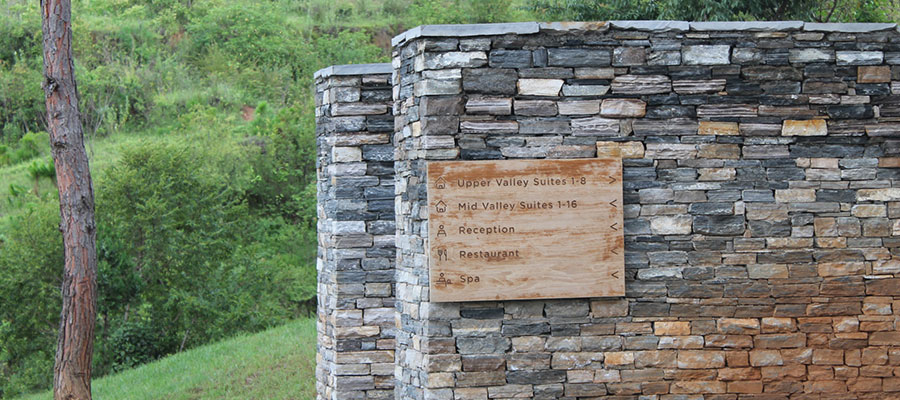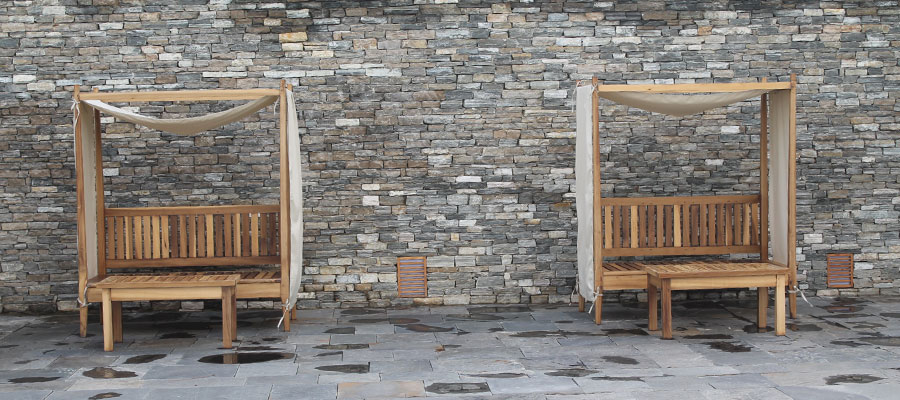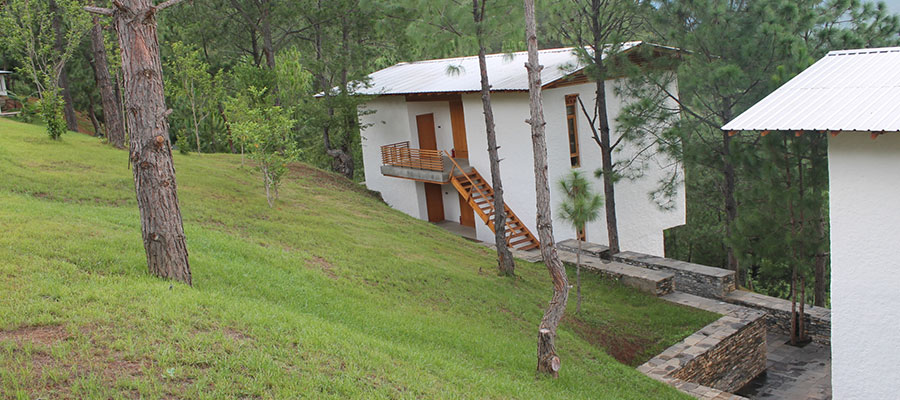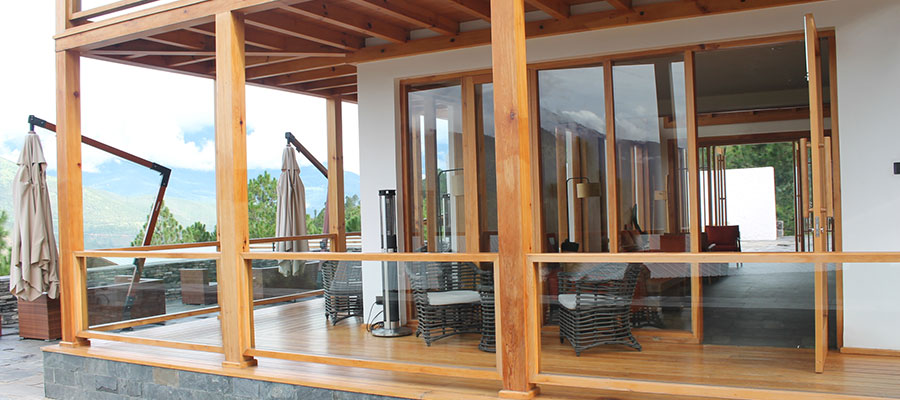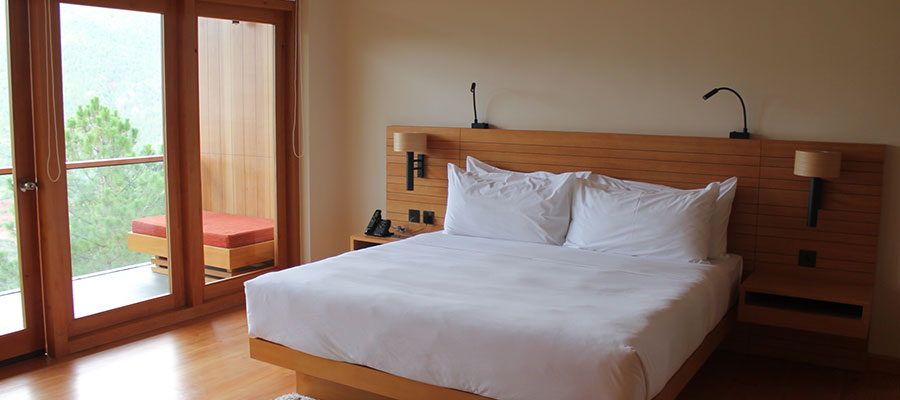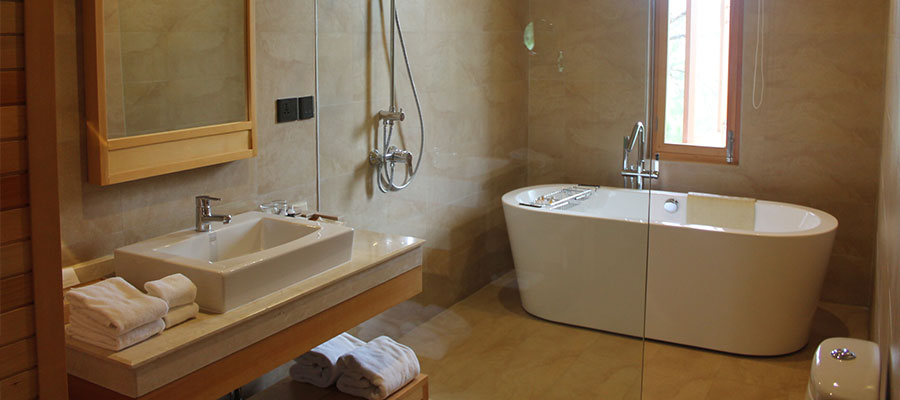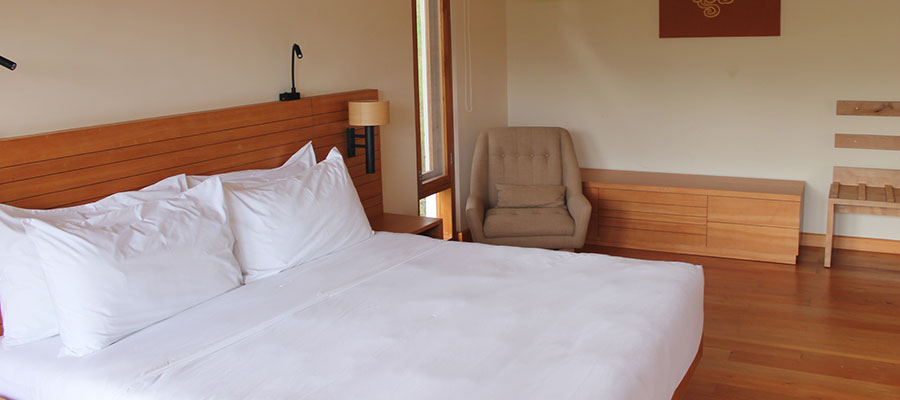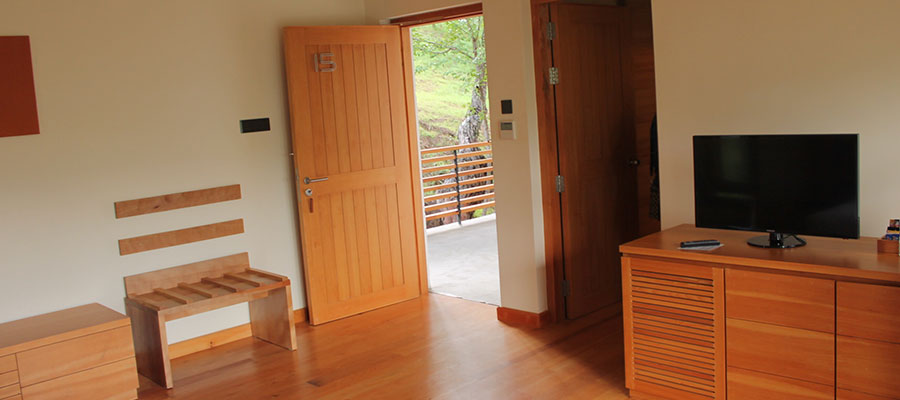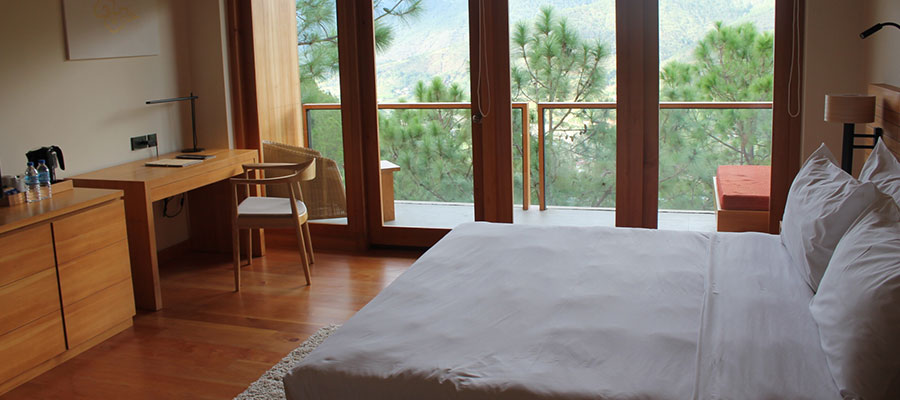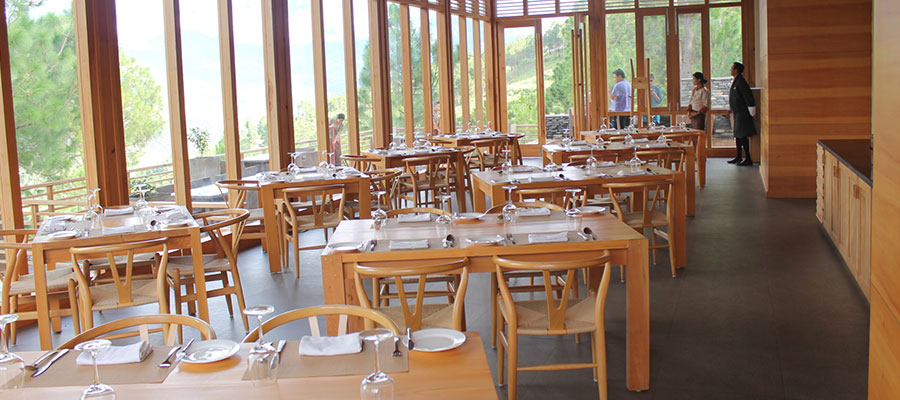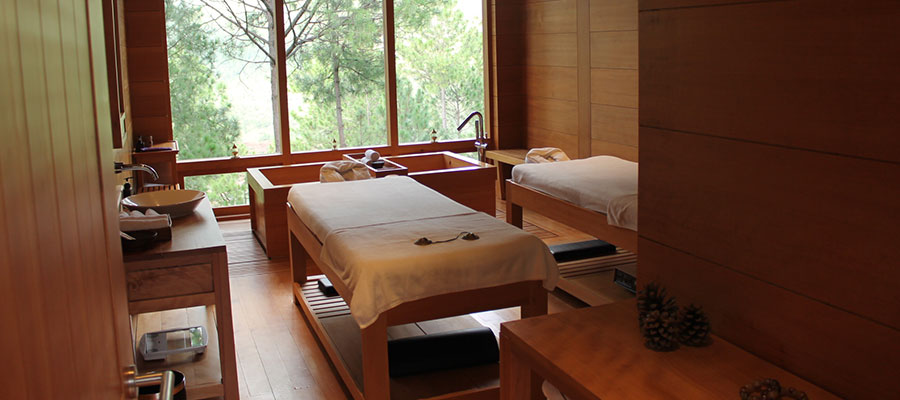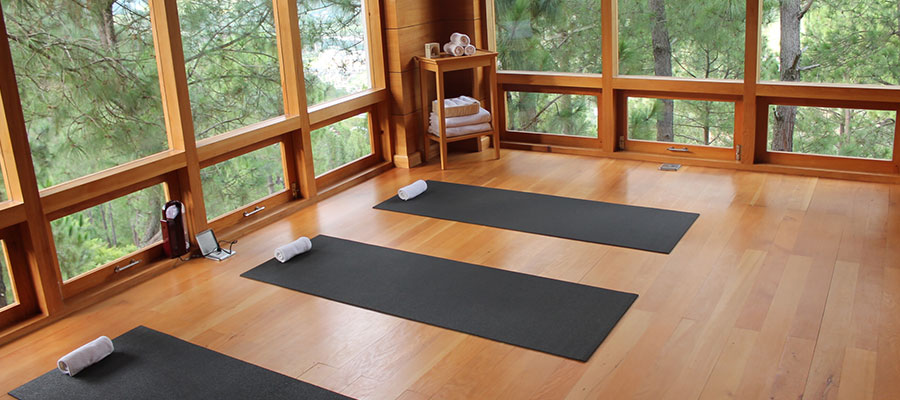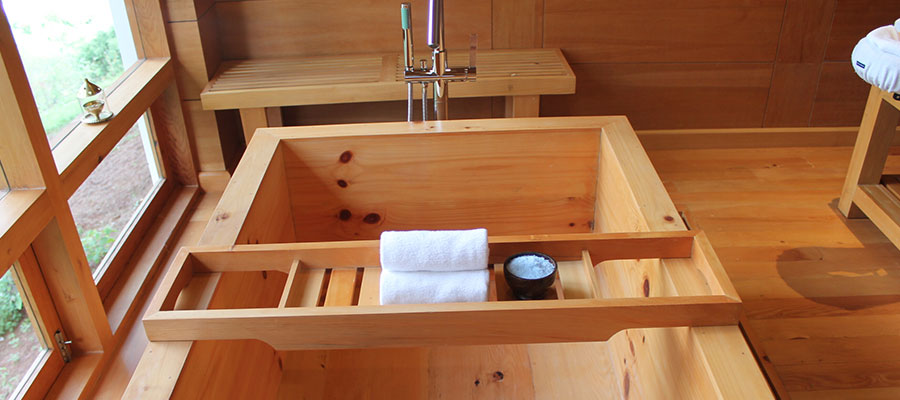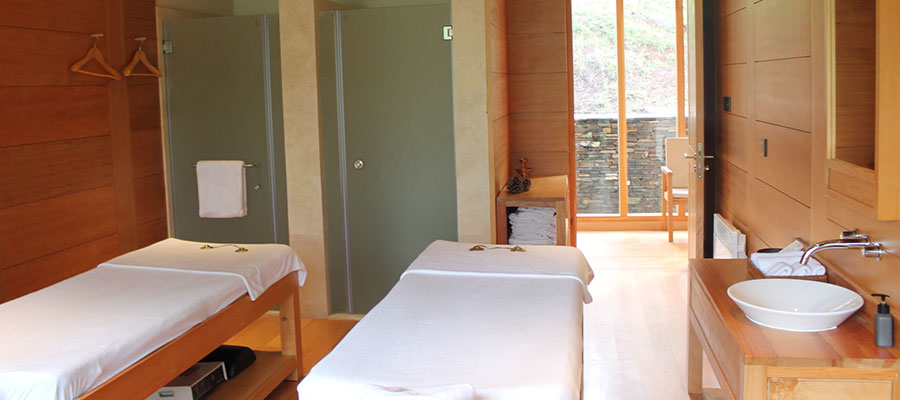 Dhensa Resort is a boutique property, located in the heart of Bhutan's verdant and lush Punakha Valley. Flanked by thick pine forests, it overlooks the Punakha River and is surrounded by several walking and trekking trails. The resort invites you to revive your senses, and to immerse yourself in the peace and beauty of nature at its most brilliant. Dhensa Punakha marries contemporary design with the ancient and alluring ways of this Himalayan Kingdom. It is entirely built by the handiwork of local Bhutanese artisans.
Accommodation
They have 24 suites that are set in six cottages, all with private balconies. They encapsulate the beauty of simplicity and the spacious interiors are deliberately understated in design. You can curl up and enjoy your favorite story in the privacy of your own balcony, or simply watch the world go by from your suite. Your suite becomes your playhouse, your private den, your sanctuary and you get to look out from the rooftop of the world onto one of nature's most beautiful treasures.
Dining
The restaurant at Dhensa Punakha offers guests a selective menu of Western classics, traditional Asian favorites, as well as dishes that offer a taste of Bhutan. Where possible, the menu is created using seasonal, local and organic produce.
EXPERIENCES
Visit To Temples & Monasteries
There are temples and monasteries to visit around like the magnificent Sangchhen Dorji Lhuendrup Lhakhang Nunnery.
Picnic
The resort can arrange for picnic depending on the season where the food is specially prepared by Dhensa's chefs amid the pine forests.
Visit To Farms
You can visit the farms and try your hands at rice threshing.
Camping
A campout complete with campfires, sleeping bags and ara (the traditional Bhutanese booze) can be arranged.
Bhutanese Weaving
One can learn about Bhutanese weaving, an art passed down from mother to daughter through generations.