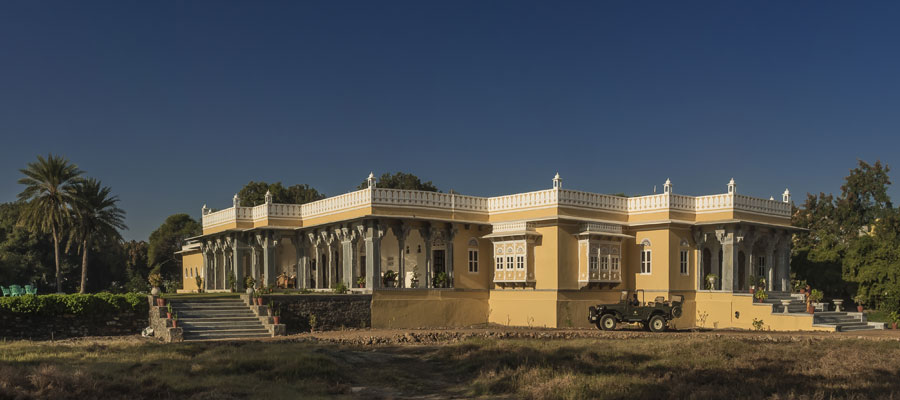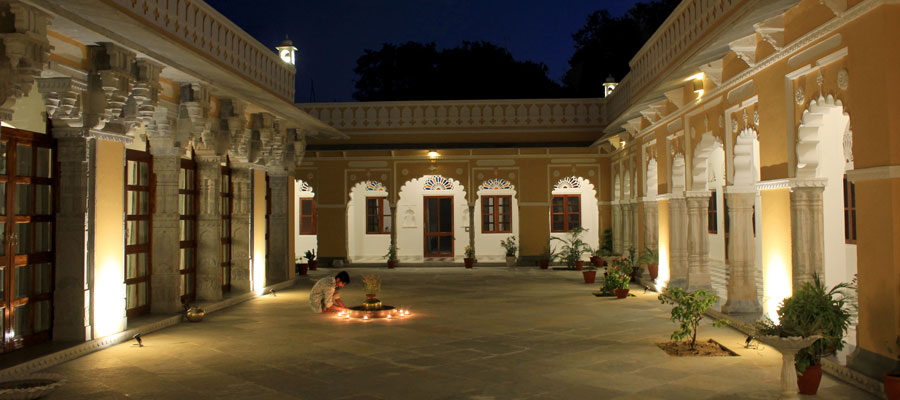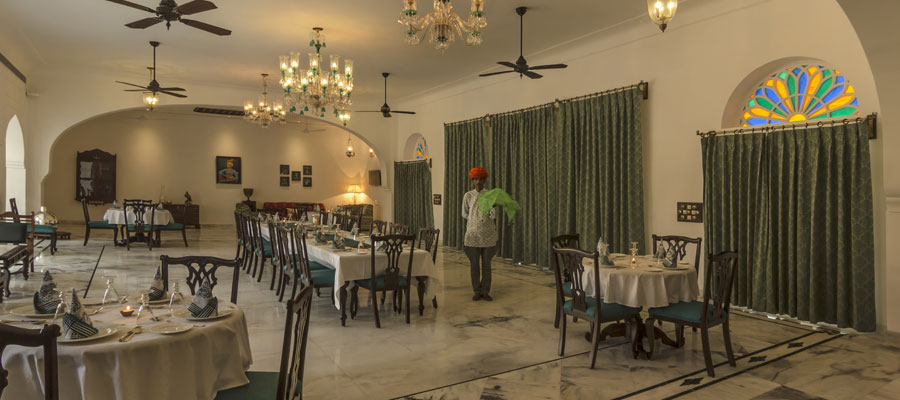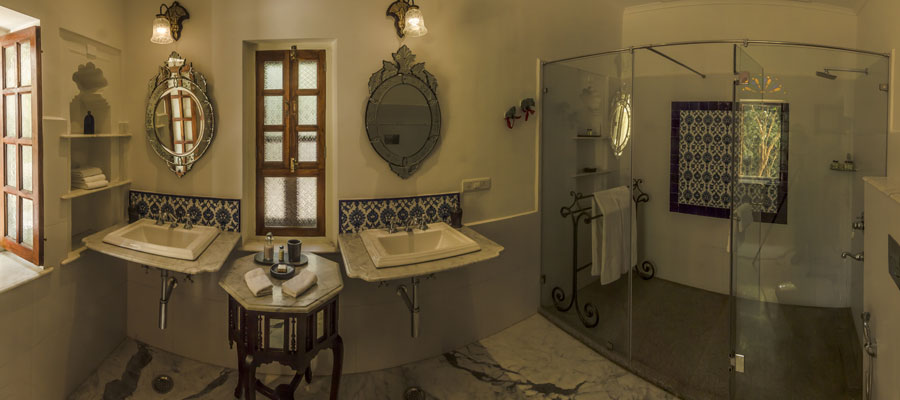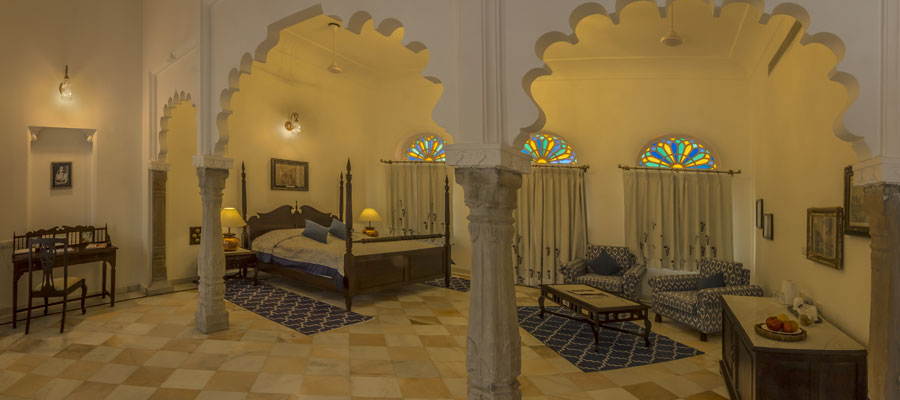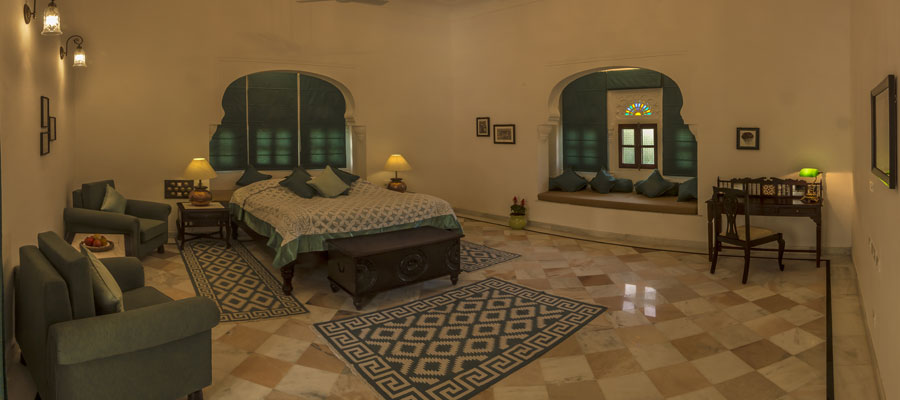 Devshree is an intimate boutique house located in Deogarh, a princely town in Rajasthan, about 150 kms from Udaipur. Perched on a hill, on the edge of the Ragho Sagar lake, the hotel is constructed in a traditional haveli style with deep verandahs, pretty courtyards of Rajput architecture and intricately carved pillars. The hotel houses large, lofty, beautifully furnished, rooms and plenty of living spaces in the bar, the dining room, the light-filled sitting room, courtyards and terraces for the guests to relax.
Accommodation
The hotel has five spacious and well appointed rooms with large luxurious bathrooms. All the bedrooms offer views of the gardens, some with sit-outs and others with bay windows (gokhras).
Dining
The hotel has a dining hall with a big dining table in the centre for communal dining. Menus are carefully thought out and aim to provide delicious, fresh, home cooked food. A combination of old family recipes with local Mewari specialties, some fresh modern ideas and a selection of western dishes create an interesting menu which is sure to appeal the guests. The kitchen garden and farms provide for most of the local produce.
EXPERIENCES
The experiences offered at the Devshree are:
Artisan Walk – a walk through the village passing through the potters street and Farmers Houses.
Lake walk – more seasonal walk along the dam for Bird lovers, advised in the mornings and evenings
Culinary WorkShop
Yoga Classes on request
Rural Train Ride across the Aravalli range traversing the hillsand the villages.
A drive with a family member though villages and rough country going past some farms and village huts, ending on a lake side with Tea and Biscuits.
A wooded Trek to the Sand mata temple
Bird Watching sessions around the lake and from the garden of the house
Day trips to the famous Jain temples of Ranakpur with exquisitely carved pillars
Day trip to Kumbhalgarh Fort
Day trip to Chittaurgarh Fort.