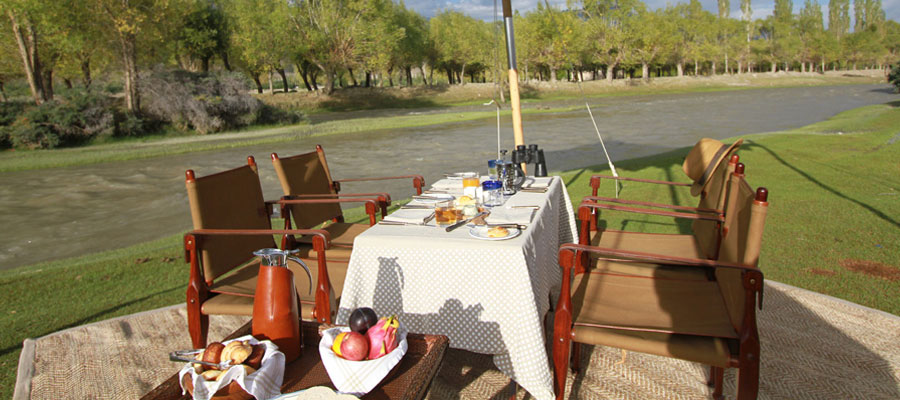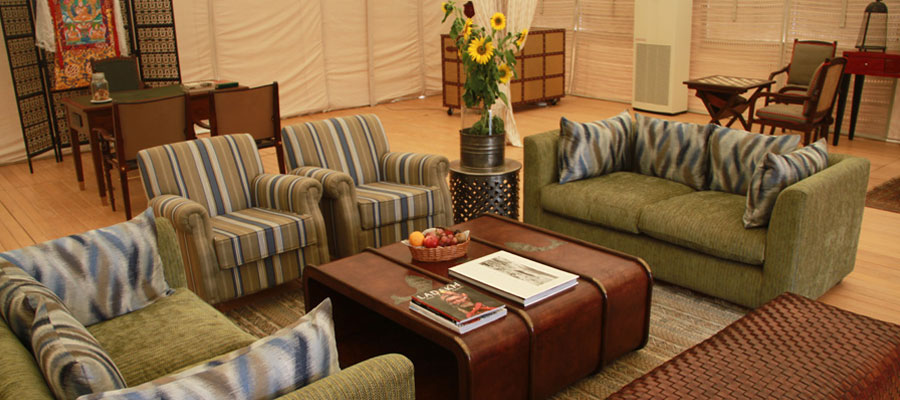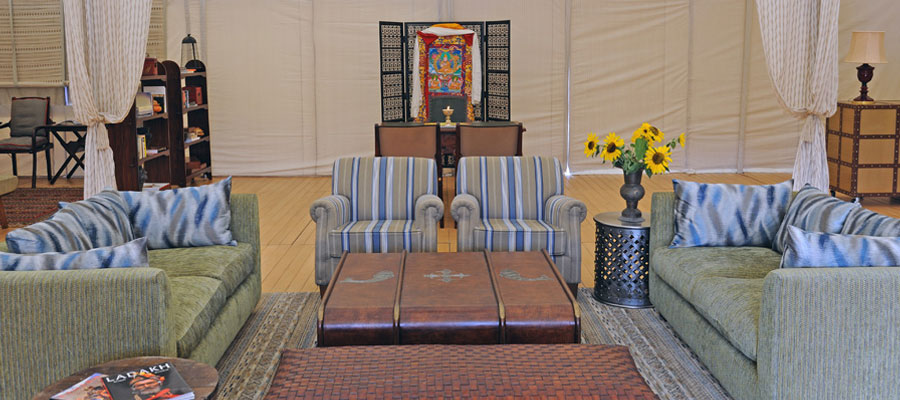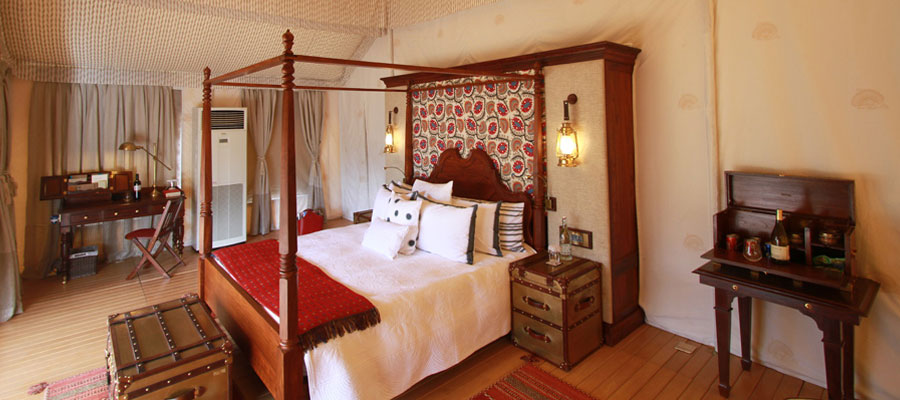 The Chamba Camps at Thiksey and Diskit captures the essence of the Land of the Lamas, Ladakh. A land of varying landscapes, from white deserts to blue lakes, snow-capped mountains to lush valleys, Ladakh, is like a dream captured in a snow globe and the camps at Thiksey and Diskit aims to showcase this dreamland also known as the moonland in all its glory.
The Champa camp at Thiksey has 9 luxury suite tents and 4 presidential tents overlooking the Thiksey monastery. Each luxury suite tent accommodates two and each presidential tent can accommodate up to four guests. These individually designed South African Tents comes with ensuite bathroom , central heating system, air conditioning, crisp designer linen and a private deck to enjoy the pristine surrounding. A personalised valet attending to your needs enhance the experience of the stay. The tents are scattered about the site to enjoy uninterrupted views and privacy. Separate relaxing and dining tents with excellent food is available for your comfort.
The camp's itineraries ranging from 3 to 5 nights offers a range of activities and experience to the discerning traveller. Rafting down the Indus river or visiting the ancient monasteries; walking through the remote villages or enjoying a séance session with an Oracle; watching a game of polo or enjoying a picnic lunch amidst the most picturesque spots with unforgettable views, there are so many activities to indulge in while you stay at one of the most experiential stays in India.