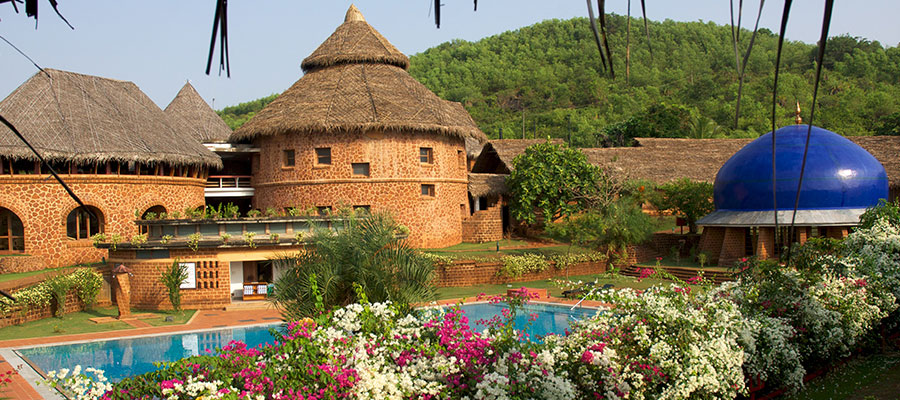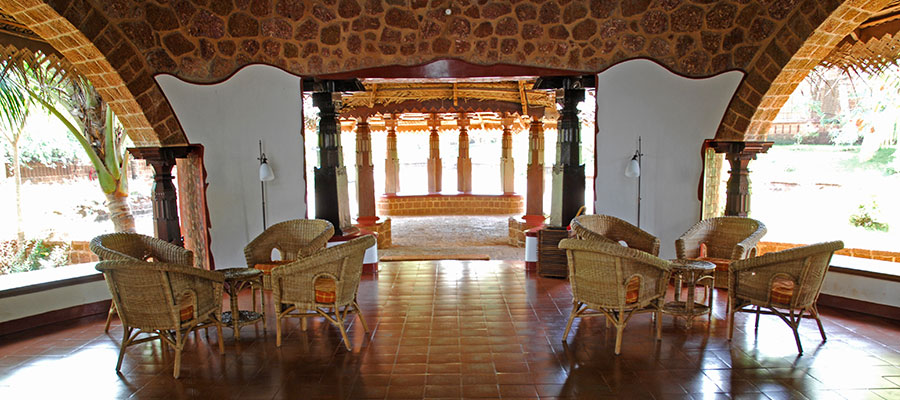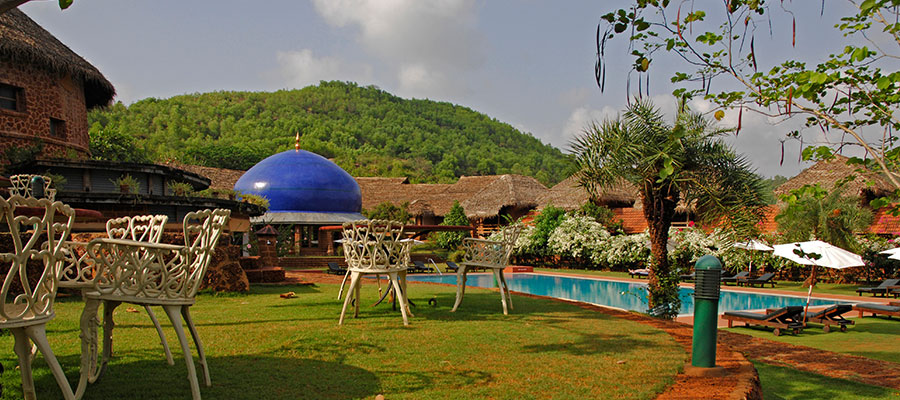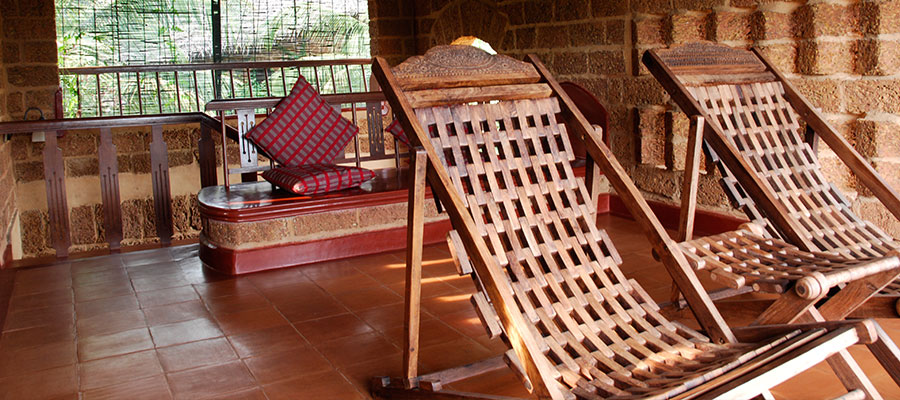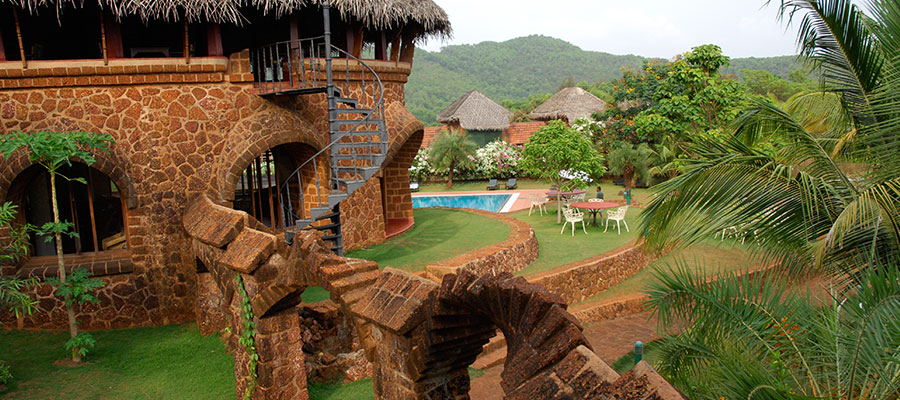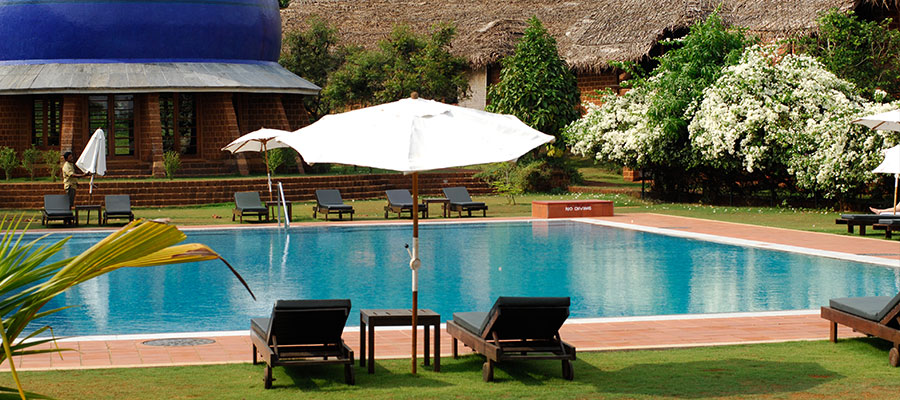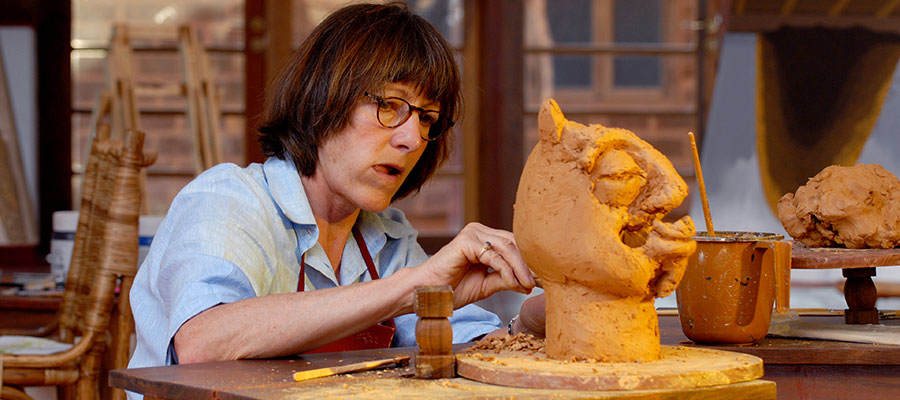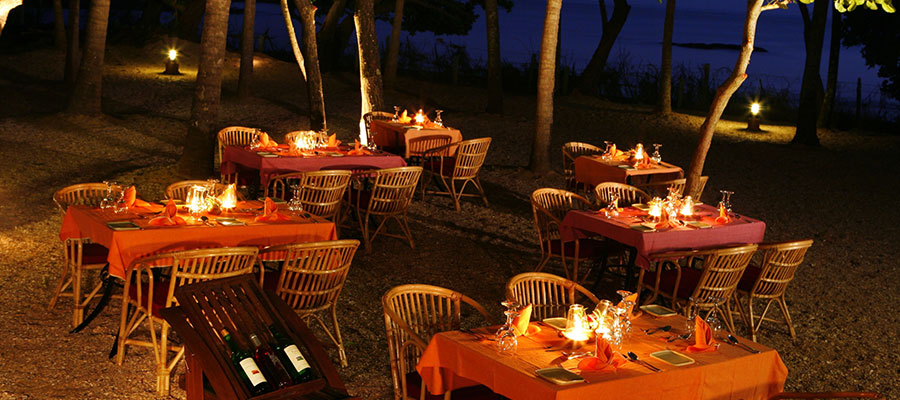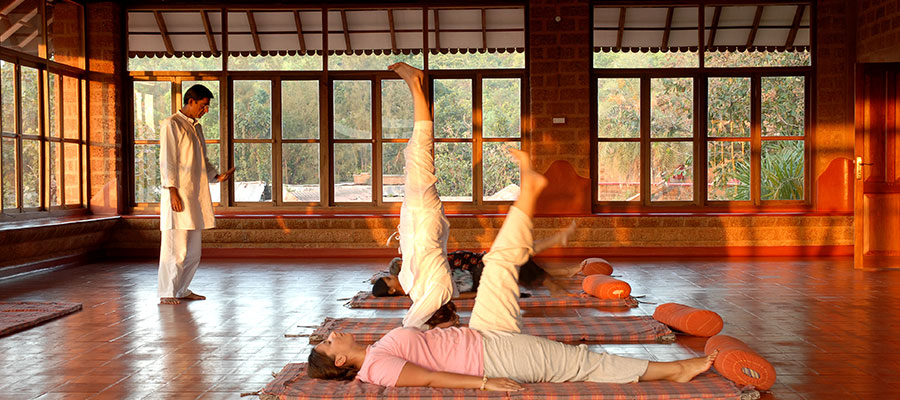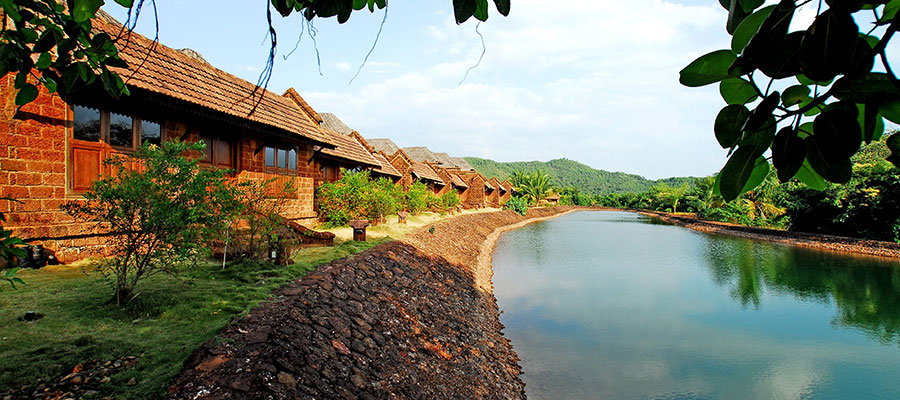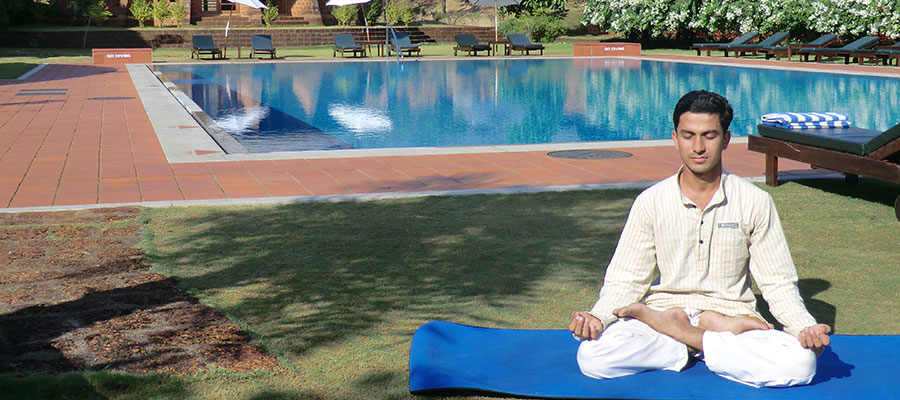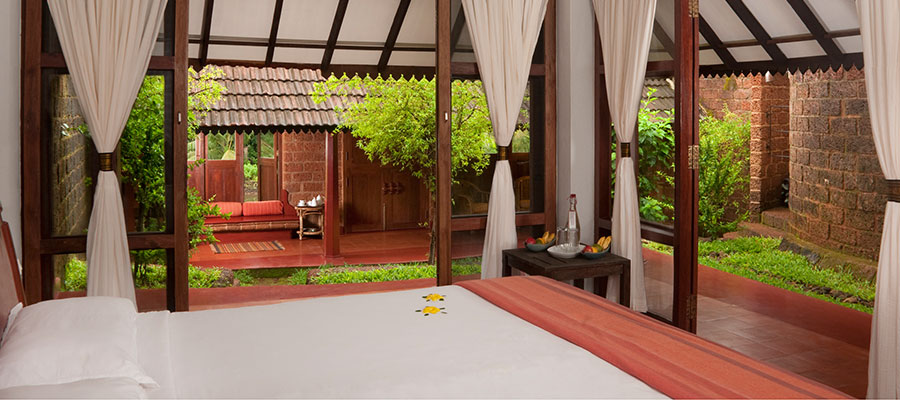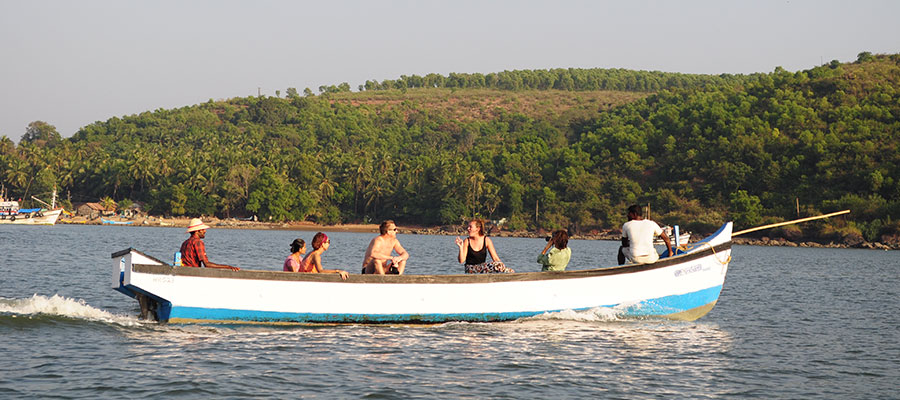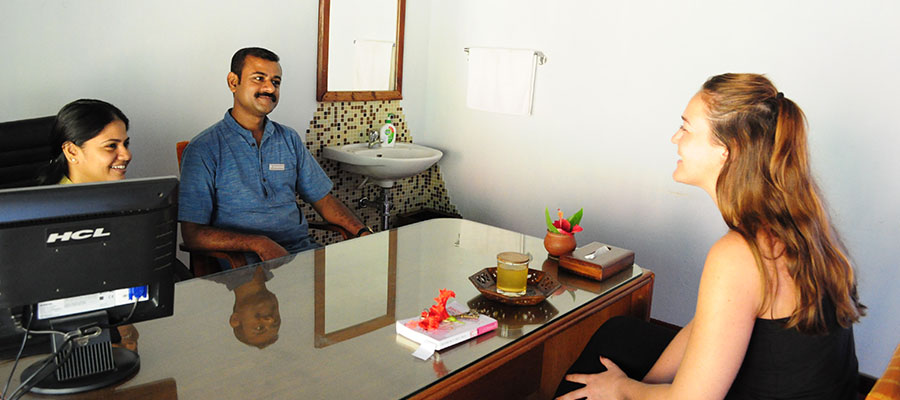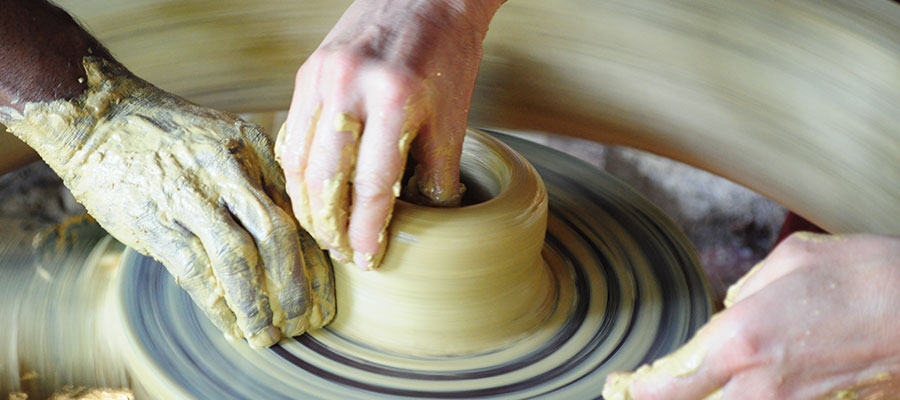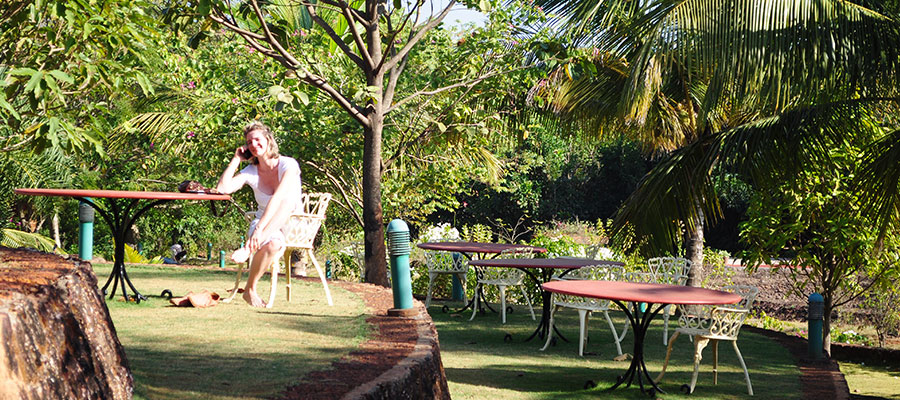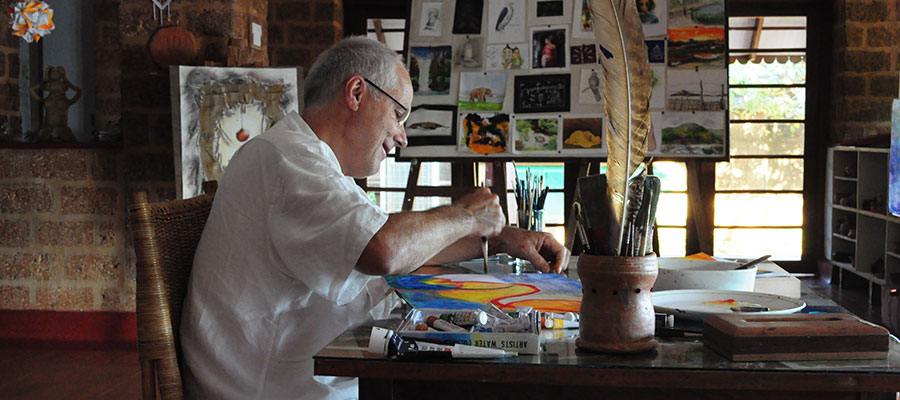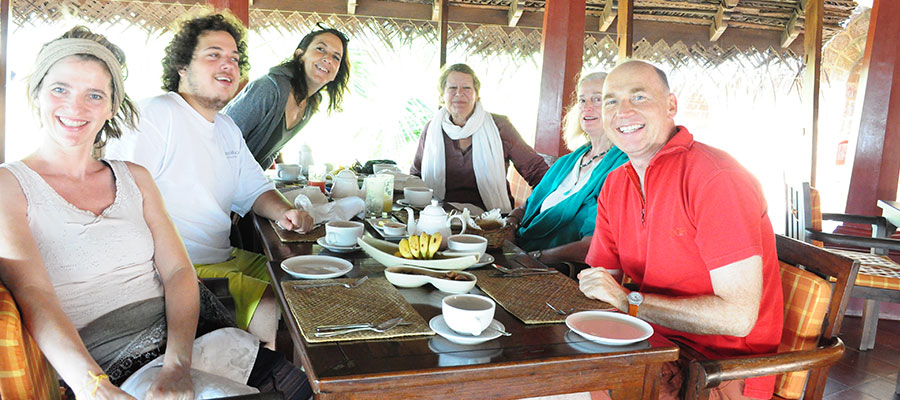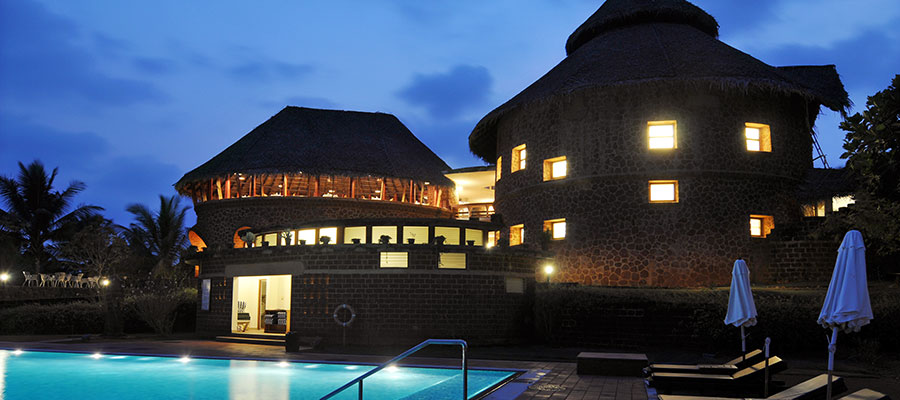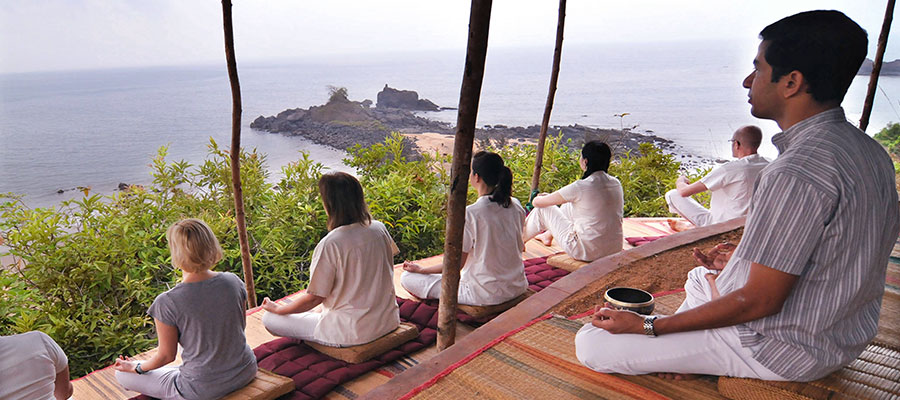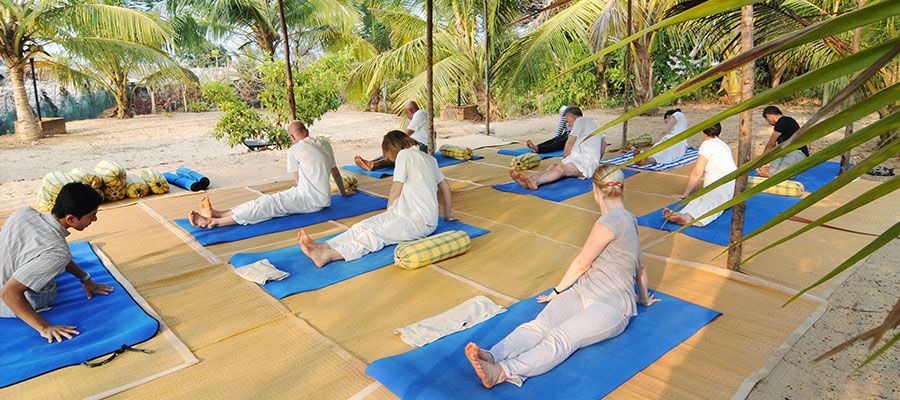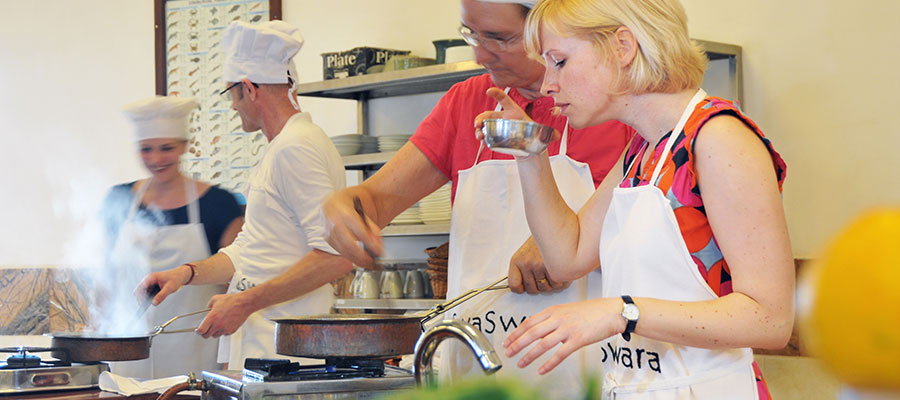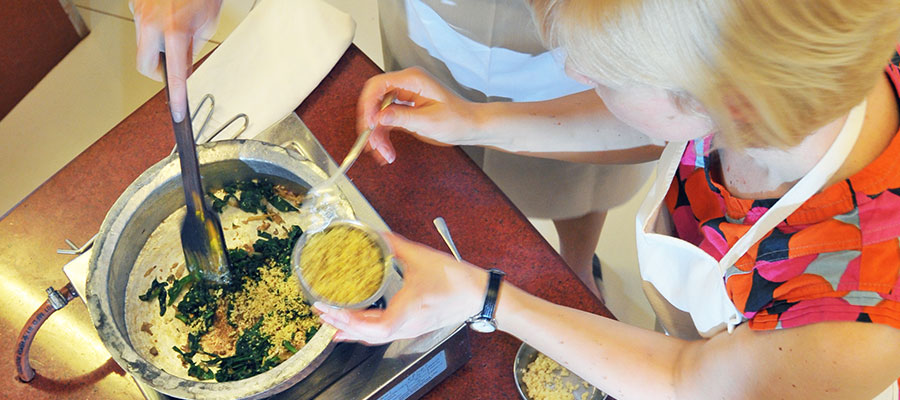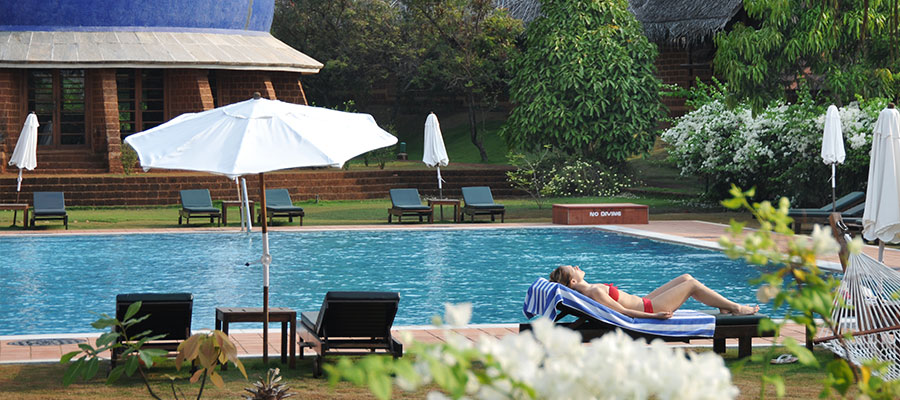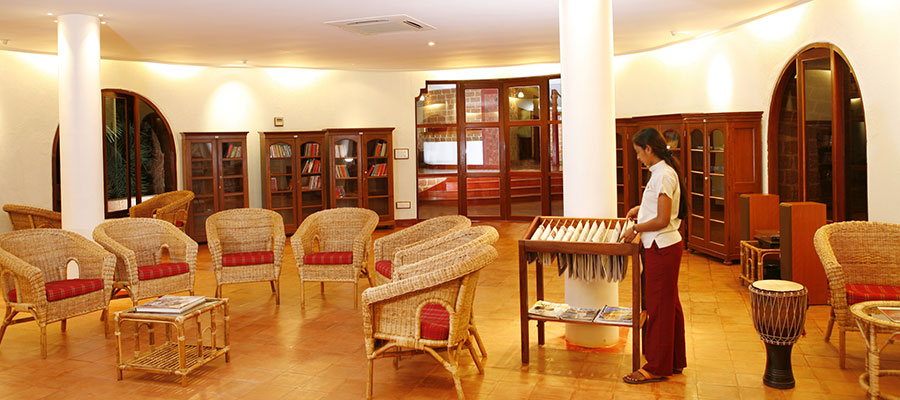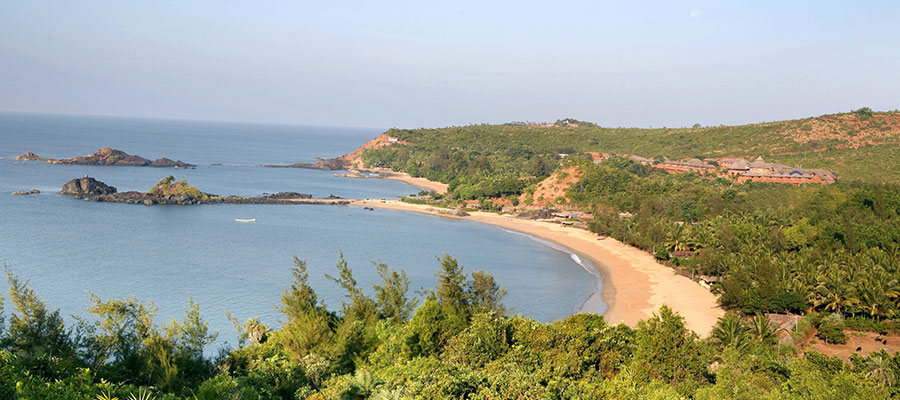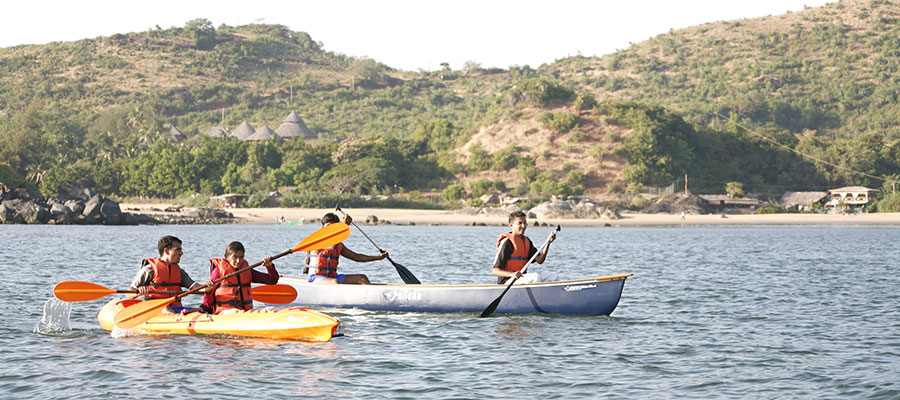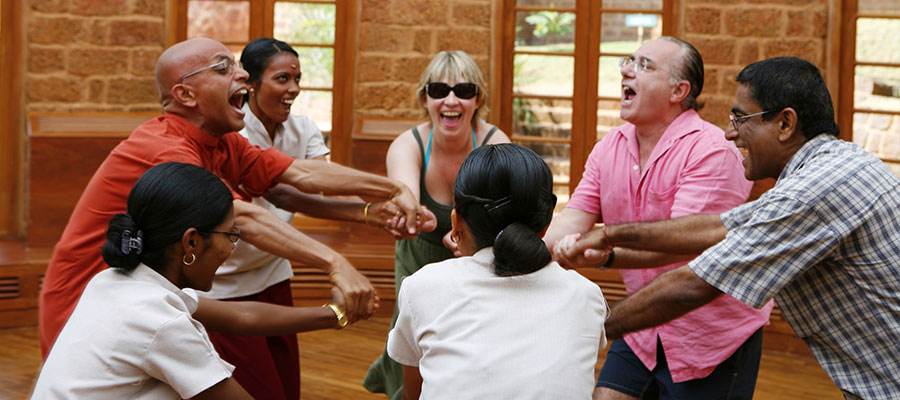 A 'Swa' holiday is one of relaxation & rejuvenation the SwaSwara way.- It equips you with the tools to balance your life, slow down and refocus, in order to hear your inner song 'Swara'
Swaswara is located on the western coast of India, popularly known as the "Konkan" coast in the state of karnataka in south India, a little away from a village named Gokarna.
---
Accommodation
SwaSwara is poetry in stone, tinted in a passionate colour symbolizing the energy of earth, offset by the purity of white. The dwelling unit at SwaSwara is a villa that invites you to revel in the open and green spaces created within the confines of walls. Affording privacy, yet opening up the skies and nature's bounty to the senses. A yoga deck on the second level offers spectacular views of the countryside and ocean and a perfect haven for Yogic practices.
---
Dining
Vegetables from the farm and fresh seafood define the nourishment plan here. Meats and hard liquor do not feature in the diet at SwaSwara.
If you live a vegan or gluten free lifestyle, your preference will find innovative expression here. A guest on a 'Prana', 'Shanti' or 'Swastha' programme would follow a diet plan customised as per the directions of the doctor/naturopath.
Cocum, the Restaurant
Thatched and pillared, Cocum is a bright, airy and robust experience before sunset and a cool, enchanting one as night settles over Gokarna. The warm smiles, laidback ambience and rustic artistry are a perfect setting for food that is intricate in its visual imagery, yet gentle on the senses. Guests lounge here, over long conversations and fresh juices. The Cocum is one of the many facets of SwaSwara that has more than one expression.
---
Experiences
Ayurveda
The basic premise of Ayurveda is that everything that exists in the external universe also appears in the human body. It is a revered branch of medicine, healing through a tradition handed down from sages 5000 years ago, that works on the balance of your bio energies. Ayurveda treats with a combination of treatments both external and internal, a cleansing diet and conditioning therapies to provide relief from problems like blood pressure, obesity, arthritis, spondylosis and many more.
Ayurveda at SwaSwara provides insights to live one's life in harmony with nature, while giving practical guidelines for a regulated diet and daily routine, techniques for stress management and exercises for increased fitness to help us take control of our lives and develop radiant health.
SwaSwara creates a favorable space for the body to heal itself, providing an easily digestible and body specific diet and therapies that use elements of nature such as air, sun and mud to assist the body in releasing accumulated toxins and reconstructing vitality. The special focus programmes at SwaSwara offer detox and cleansing based on a detailed study of your unique mind –body metabolism and the inherent intelligence of the body. The Ayurveda Shala offers ample privacy and the serene aura of a traditional Indian therapeutic space where therapists offer you their knowledge accompanied by a warm smile, as they rejuvenate and relax your tired mind and body with the magic of oils, herbs and cleansing methods.
Yoga
A stay at SwaSwara is much more than just a holiday. It is the beginning of a journey to discover one's true self. And yoga is the instrument that will take you on this inner voyage. A voyage which can last a lifetime but which can be experienced in a few days. At SwaSwara, you can learn to understand the needs of your mind, body and soul, and embark on a new way of life.
Yoga works in tandem with the principles of Ayurveda and is practiced in harmony with an individual's 'prakurti' or special blend of qualities that makes us unique. At SwaSwara, you can learn Yoga Nidra a deep relaxation state, in which the mind is between sleep and wakefulness, where the subconscious mind is alert and responding to instructions while the conscious mind takes a back seat. This powerful practice opens the window to knowledge increasing creativity and helping you realize a new Self.
Try yoga even once and you'll be amazed at the change it brings. Start the day with an early morning session on the beach. Breathe in the fresh salty air and the aroma of the sea. Listen to the sound of waves gently clear your mind of all negativity. You will feel your whole being energised and strangely refreshed.
SwaSwara also offers special focus programmes 'Shanti' for experienced Yogis (10 nights bimonthly on prefixed dates) Built around Yoga therapy this program offers a deeper appreciation of Yoga for those who already practice it regularly and includes a Day of Silence/ Mauna to understand the healing power of silence. A strictly regimented program in which the given schedule & pure vegetarian diet needs to be adhered to.
Meditation
Sense yourself seated on a cliff, looking beyond infinity as the mellifluous strains of an Indian classical raga and the first rays of a new morning greet you. This is one of the many ways in which you would spend the first hour of a day on meditation hill at SwaSwara. You will sense your own voice and being reverberate with a new found energy and power, as you practise Yoga and chanting in the Blue Dome, created to heal and restore harmony within body and mind.
Art
SwaSwara invites talented artists to take up residence and be your mentors on this instinctive journey. It could well be a passing shape or a spider's web that can give expression to your imagination.
You are invited to the art studio to play with just about anything. It could be a lesson in tribal Warli art or paper flowers that will evoke artistry. Let the colours on your palette flow, get down and dirty and play with clay. And in the midst of it all, if you feel like chasing a tune, feel free to go full throttle and sing out loud.