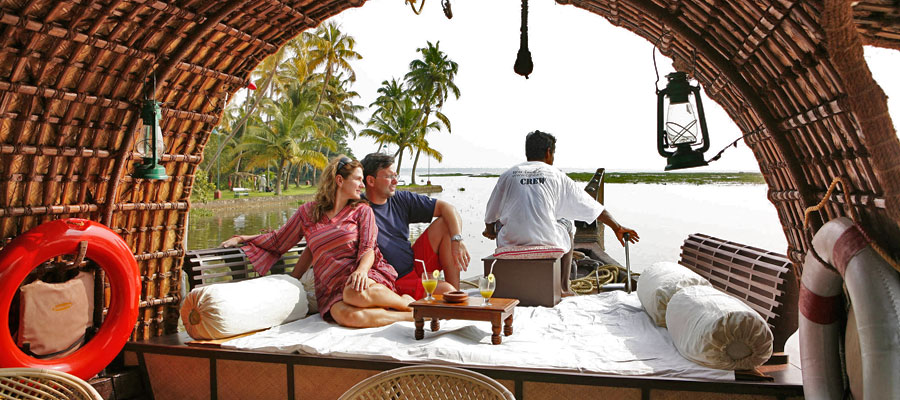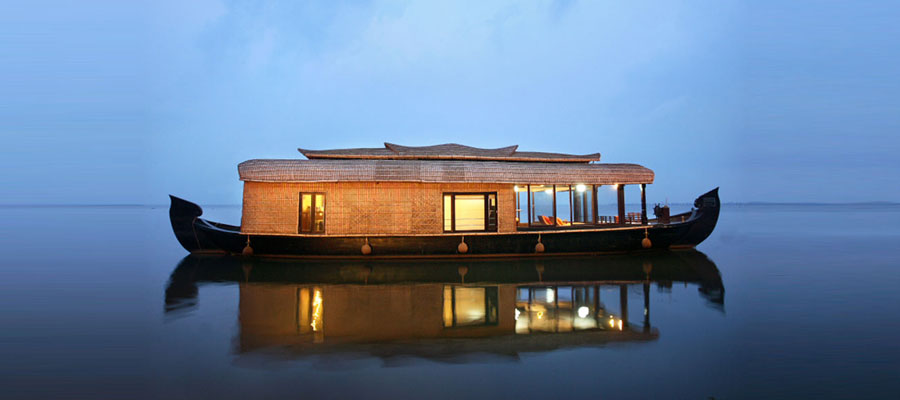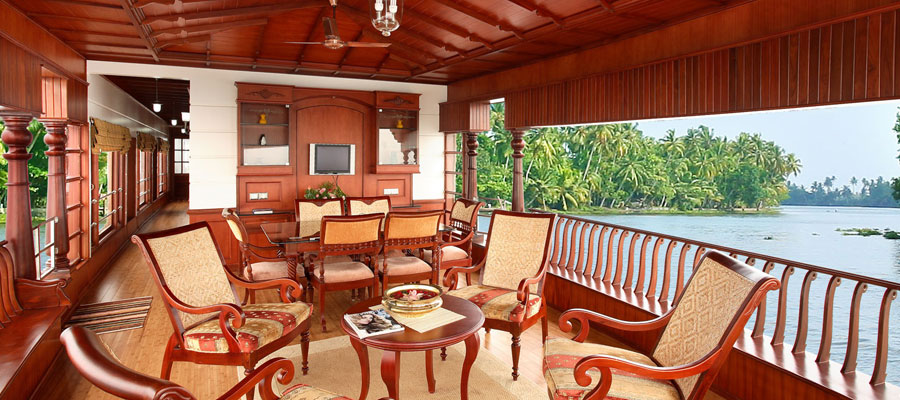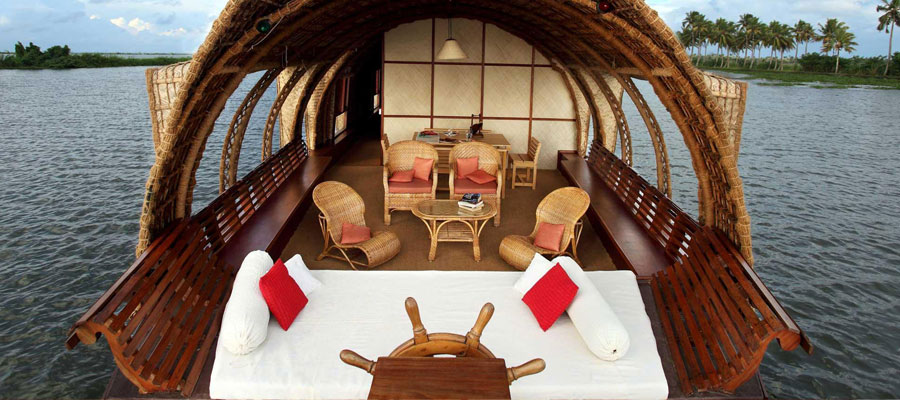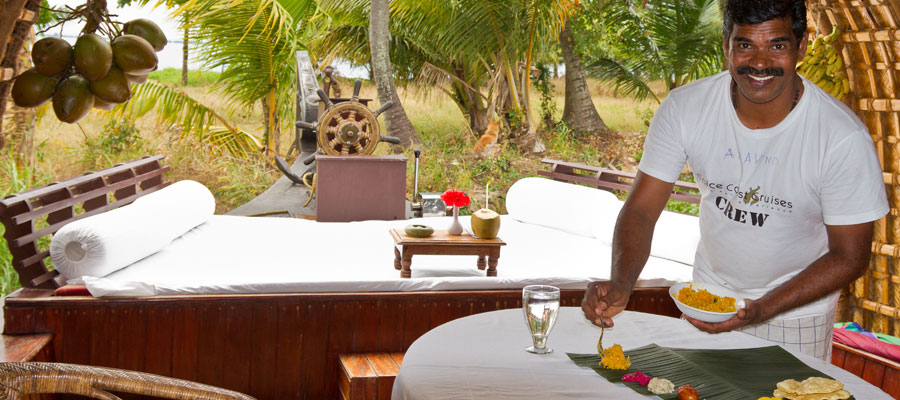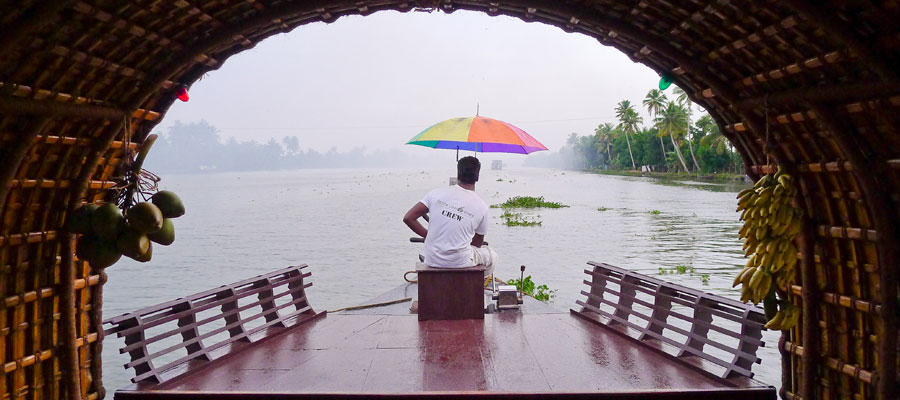 Spice Coast Cruise sails in the enchanting backwaters of Kottayam. It opens up a journey through the heartland of Kerala in a traditional houseboat - the Kettuvallam. Only natural and local materials are used for the interiors coir matted decks and canopies made of split bamboo and palm fronds. This simplicity is reflected even in the meals that are served on the houseboats. It is accessible from Cochin International Airport, which is 95 KM and the distance from Cochin City is 55 KM.
Accommodation
Spice Coast offers luxurious accommodation in its houseboats, which are beautifully decorated and designed with care. Each houseboat is made of natural wood in traditional Kerala style. Each houseboat has one / two bedrooms with attached baths, lounge, and sun deck along with all the contemporary amenities. Made completely from natural materials, the boats are powered by solar energy and vegetable oil. Canopies of cane and rattan blend into coir-matted decks creating a warm, natural ambience that's almost entirely hand-crafted.
Dining
At every houseboat, exotic food from local and international cuisines is served in traditional Kerala style. Your meals are prepared by your boatmen in their traditional manner, in other words, lots of fresh flavours and a minimum of fuss. It is the very same food which they eat, made with tangy spices and with a lot of coconut. The fish was probably caught while you were sleeping, then marinated in red chilies, ginger and lime, before being grilled. Accompaniments may include lentils and gourd cooked with fresh pepper and mustard seeds, served with greens handpicked from the little markets that dot the canals and lots of steaming bowls of rice.
Experiences
Sun Power and Natural Materials
There are no noisy diesel generators on board a Spice Boat. Electric power is courtesy the solar panels affixed to the roof. The soft putting you hear is the sound of the outboard motor running on vegetable oil which is a safer alternative fuel. Measures like these minimise impact on the ecosystem of the backwaters.
Natural Lullabies
Bedrooms are warm, cozy spaces with mesh windows that let in the palm-scented breeze, even as they keep little insects at bay. With the rhythmic cries of the cicadas and the gentle lap-lap of moving water as background music, you can look forward to an amazingly restful night out on the lake's centre.