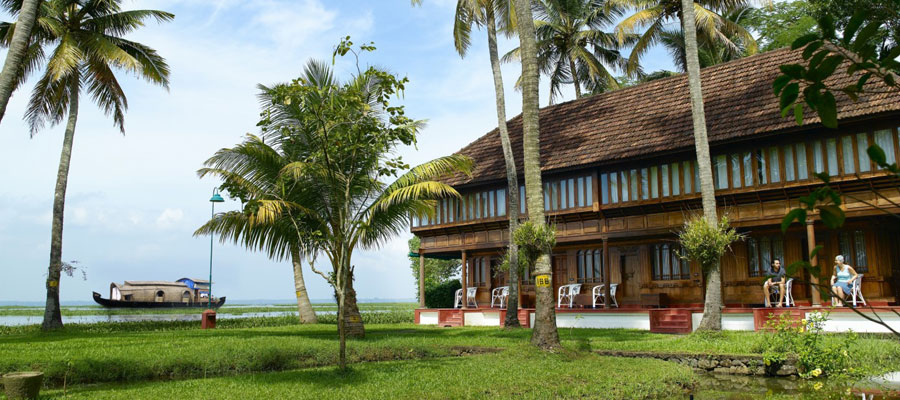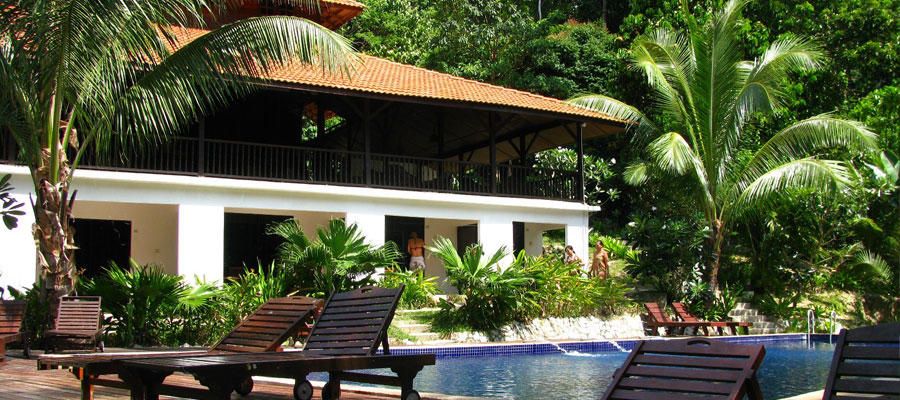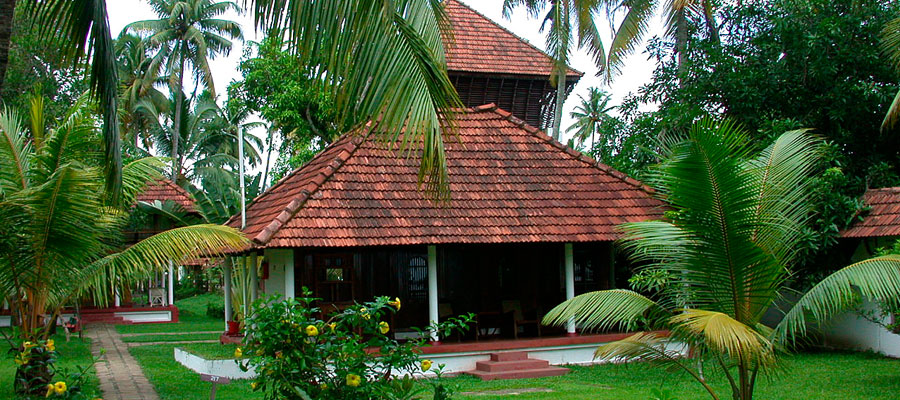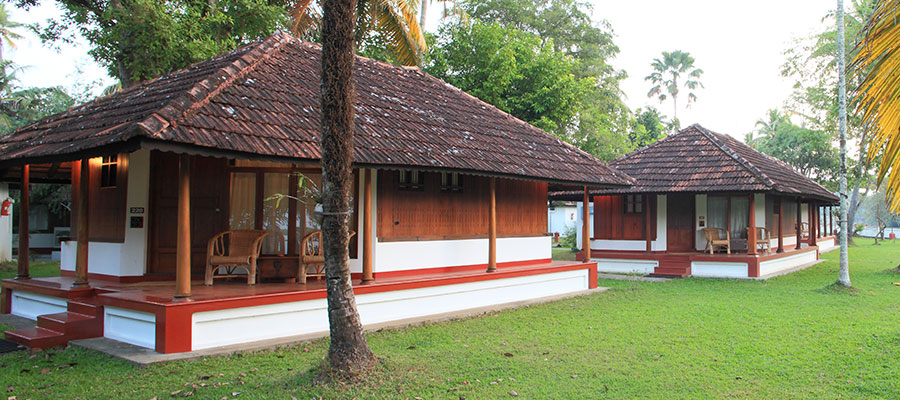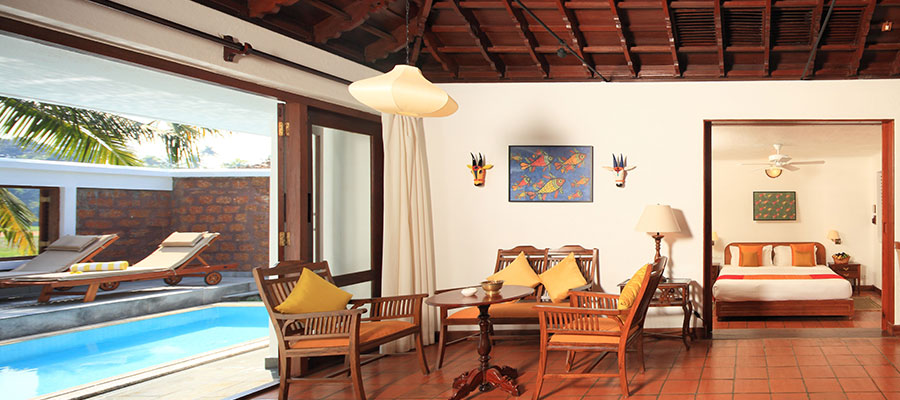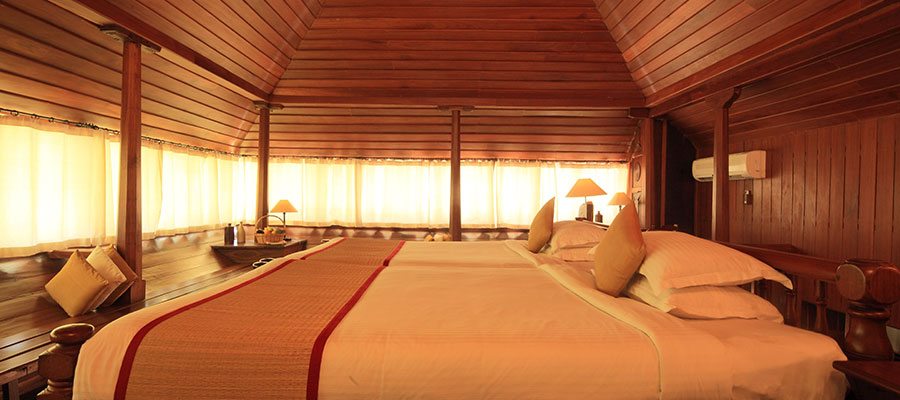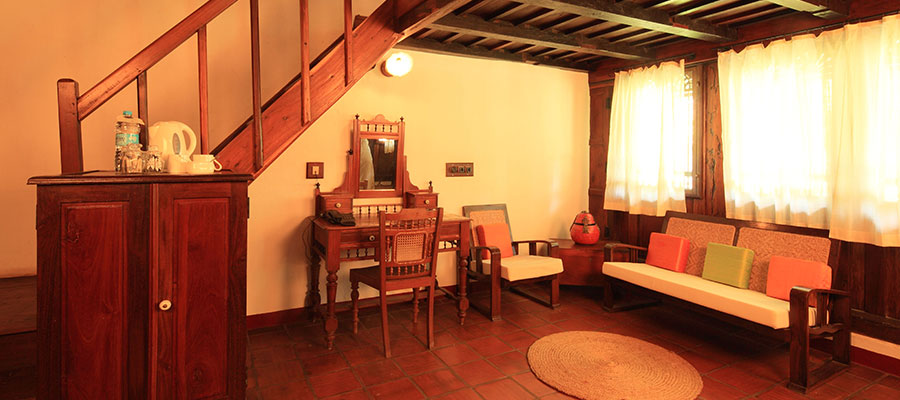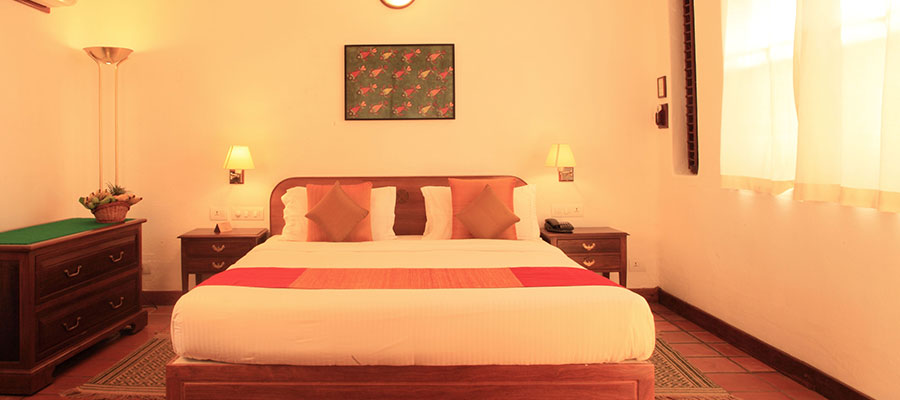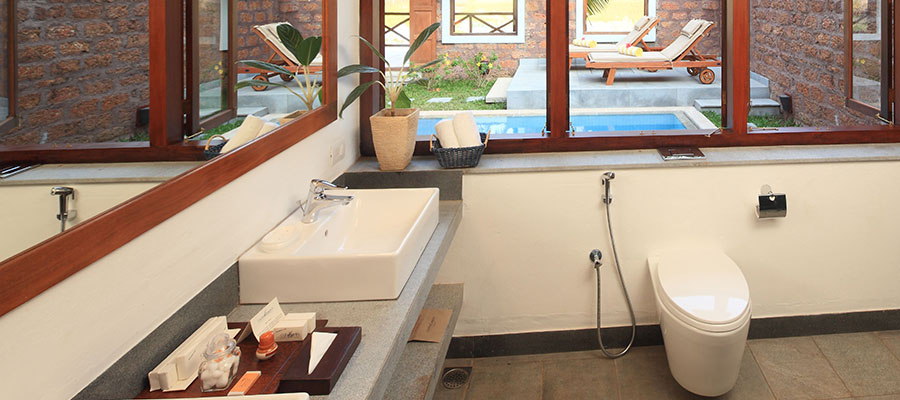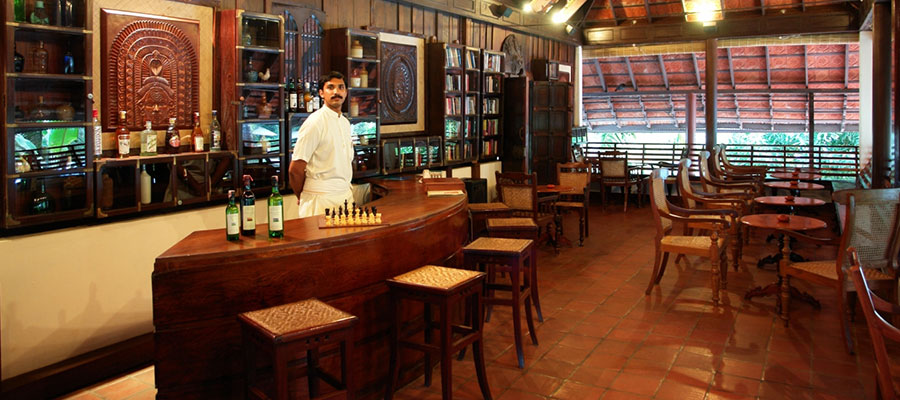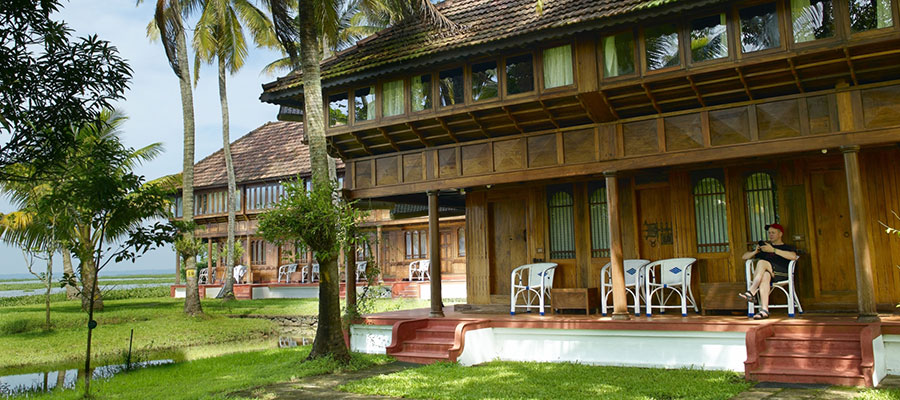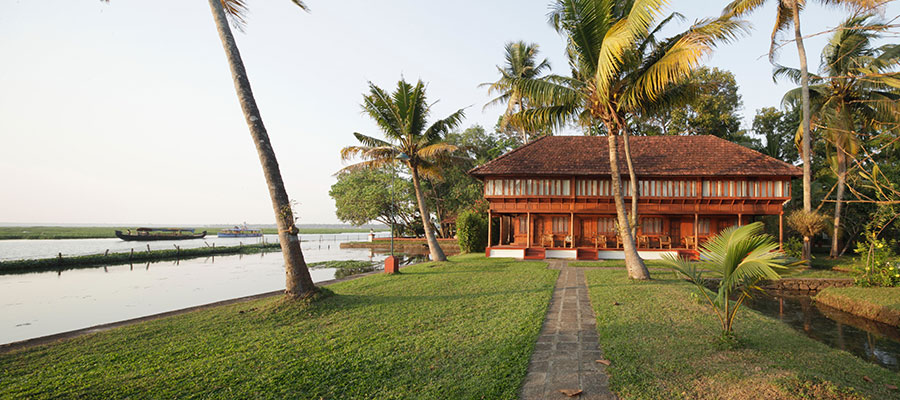 Coconut Lagoon Resort, Kumarakam is an attempt to capture the essence of the Kerala experience and then offer it in a unique setting. Nothing has been added that does not already belong. And if the comforts of life enter, they do so in a way that leaves the harmony around them undisturbed.
The resort is reachable only over the water. It nestles along one shore of the Vembanad lake, a 175 square km. expanse stretching between the backwaters of Kerala and the sea. Perhaps, if you are lucky, you'll arrive at dusk. When reds and golds and purples colour the sleepy waters and the only sounds are of gently lapping waves, mingled with your own rising breath. Lazily, the red roofs of Coconut Lagoon emerge from the palm shadows and, going a little way up a river mouth, you make a sharp turn that brings you right into the reception area.
Accommodation
You can choose from three kinds of accommodation at Coconut lagoon.
The Heritage Bungalows are compact independent cottages, set in lush lawns along the canals.
The Heritage Mansions are larger, with an upper story defined by distinctive wooden ribs that resemble the sides of a boat. Most of these have fine views of the lake.
Pool Villas - Peace and privacy combine here, with private pools, distinctive interiors and a hammock, tied up front.
Take a closer look at any of the accommodations, and you'll see the minute architectural details that make each of them distinctive. Air-conditioning, telephones, hot and cold water all the comforts of a modern resort are yours to relish, with one exception-television. (However, for die-hard CNN addicts, there is a set in the recreation room.
The bathrooms are open-roofed, echoing the outdoor facilities of traditional Kerala, but of course, incorporating every mod con. So you can shower under the sheltering sky, yet in complete privacy.
Dining
Ayemenem - A local specialty and seafood specialty restaurant, this specialty restaurant serves fresh catch of the day and operates only between October to April.
Ettukettu - It is a 10 covers multi cuisine restaurant which serves Indian and Continental delicacies, as well as a big Keralan spread.
EXPERIENCES
To be in the midst of nature at Coconut Lagoon, you have to do nothing more than leave your room. Yet, for the more environmentally inclined, there are some fascinating distractions.
Butterfly Garden - Coconut lagoon houses butterflies, some 54 species of dragonflies and damselfies, all evidence of of a thriving ecosystem.
Healing Touch - Take a pleasant stroll, cross a little wooden bridge and you'll find yourself in our Ayurveda Centre. Here, you can try massages and treatments for everything from beauty and toning to rejuvenation and stress, all based on India's ancient healing art of Ayurveda. The experienced physicians will be happy to give you a free consultation and point you in the right direction.
The Vembanad Way - One of the best ways to enjoy the lake is to take the sunset cruise, an hour-long idyll with flute accompaniment. Water lovers might also enjoy taking an oar- or punt-boat out on to the lake with one of the local fishermen, both for company and a steadying hand on the tiller. Within minutes, you're in a watery universe, so quiet you can hear your own blood pumping around your head.