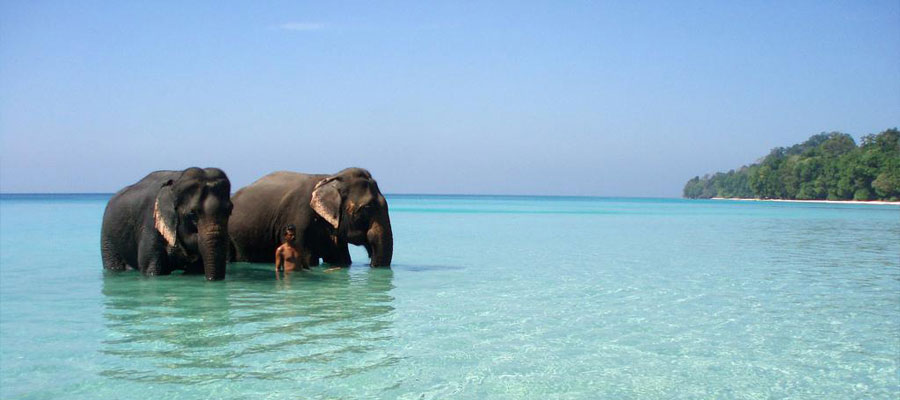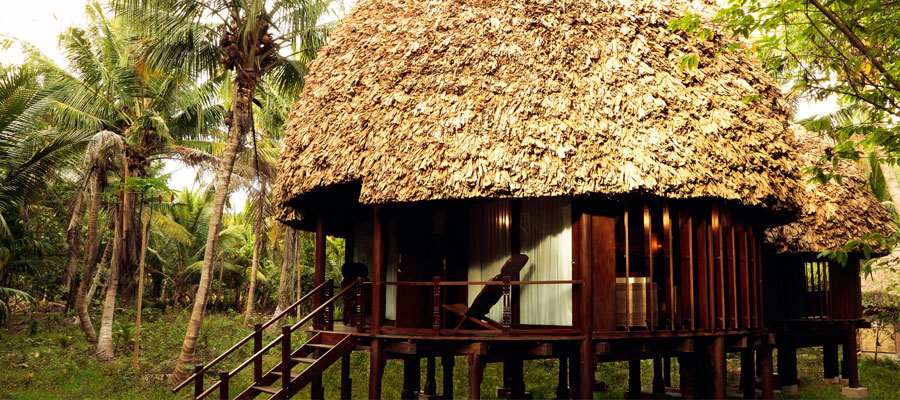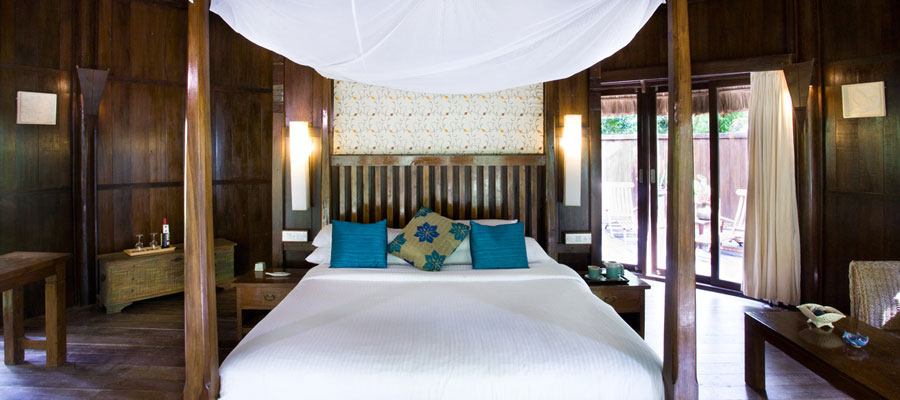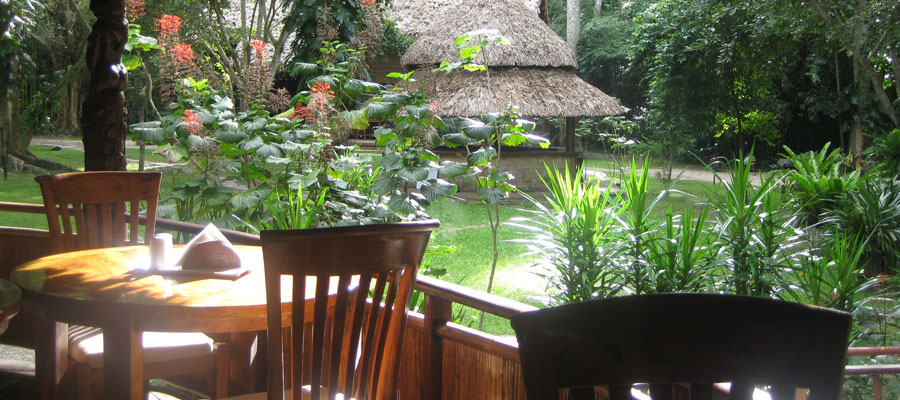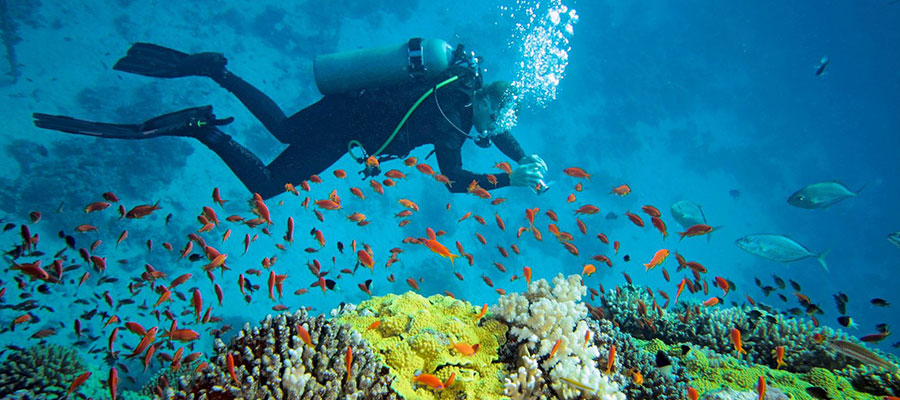 Barefoot is a chic eco friendly idyllic retreat set exclusively amidst pristine tropical forests on the infamous Beach No.7 at Havelock Island in Andamans. Surrounded by sun kissed sandy beaches, azure crystalline lagoons, mysterious tropical rainforests, dazzling corals and spectacular starlit skies, Andaman is India's secret paradise.
Complementing the untouched beauty of the island, The Barefoot offers eco-hideaway, tucked behind long stretch of untrodden white sands and high mahua trees. Far away from the hubbub of the city life, this is the best place to unearth the treasures of nature, discover the tranquility of the surrounding and be charmed forever. A holiday at the Barefoot at Havelock resort is an experience of lifetime.
Accommodation
The Barefoot at Havelock resort consists of 25 elegantly designed thatch tents, cottages and villas complete with spacious interiors, modern amenities and ensuite bathrooms. Constructed using environmentally sensitive indigenous materials, this is the first and only ecologically friendly resort in the Andaman Islands .The categories of room at Barefoot are:
Air conditioned Nicobari cottages (9): Set on stilts above the ground with a foldable step-ladder, these chic cottages are constructed mainly out of fast regenerable materials like bamboo, wood and palm leaves. The bathrooms offer 24 hrs hot & cold water. The interiors of the cottage are elegant and in keeping with the theme.
The Air-conditioned Andaman Villas (8): Created with ecological –friendly materials, these cottages come with a large bedroom with a ensuite bathroom and a balcony. Featuring large inviting beds fronted by a floor-to-ceiling picture window offering panoramic view of the tropical foliage, the room has a separate walk-in jungle shower with a clear glass view of the forest canopy. The bathroom skylight can be raised to allow fresh air into the villa.
Fan Cooled Nicobari Villas (6): This Villa comprises of two circular interconnected structures, comprising of the bedroom with a private veranda and a restroom.The large four-poster bed, the plush sea green sofa, writing table and other furnitures are fully made out of fine timber thereby adding a rustic charm to the villa. All the rooms are air-conditioned (centrally heated in the winter) and are fitted with the latest eco friendly machines, overhead fans, hairdryers, electronic safes, TV and telephones. All rooms come with modern attached bathrooms which have separate showers and cast iron bath tubs.
The Airconditioned Tented Cottages (1): These are spacious, clean, simplistic tented cottages with a private sit out and ensuite washroom. The bedroom area leads to a changing room complete with clothes rack, a luggage area, safe and dressing mirror.The interiors are elegant and these tents have a view of the Garden.
The Fan Cooled Duplex Cottage (1): Comparable to the Nicobari Cottages in construction, the quaint fan cooled Duplex Cottage have an additional mezzanine floor with a low queen size bed, low seating and low roofing. The convenient Duplex Cottage is ideal for couples traveling with children or for a group of 4 persons who would like to share a cottage.
Dining
Barefoot has a restaurant serving a fusion of Continental and Indian cuisines using organically grown ingredients and fresh seafood. Low-level tables and bolstered divans lit by aromatic candles creates a soothing ambience in the area. A small kitchen serves Indian snacks such as grilled kebabs with marinades.
EXPERIENCES
The main experience offered at the Barefoot is the water sports such as Diving, Snorkeling, and Fishing.
Pristine dive spots and enchanting fish life makes Andamans a diving hot spot and divers from all around the world make their way to these islands simply to scuba dive. Barefoot has a fully certified PADI dive school with world class instructors to make diving fun for the freshers as well as experienced.
Snorkelling is superb in and around Havelock Island. Complete with copious tropical reef fish and healthy coral formations, these waters are also home to turtles and sting rays. The lucky snorkeler can spot the elusive dugong.
The hotel also offers yoga, Ayurvedic treatments, kayaking, fishing, nature walks, and bird watching.