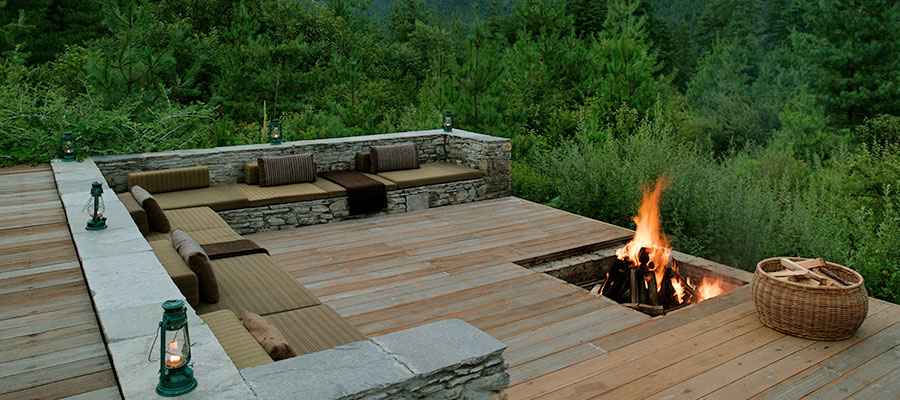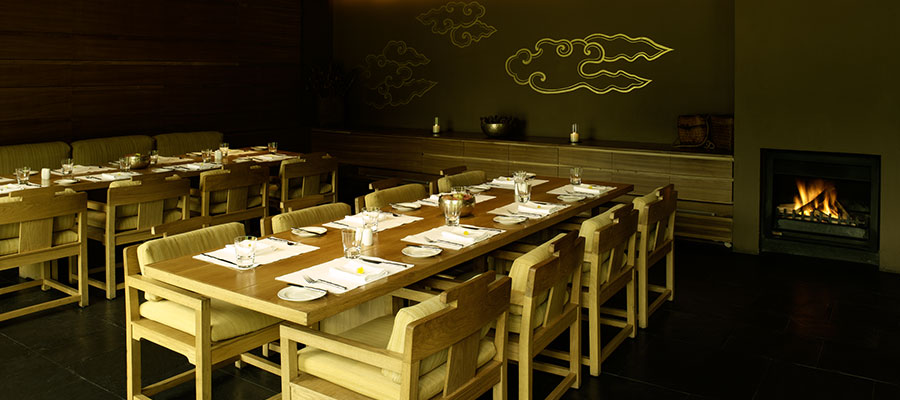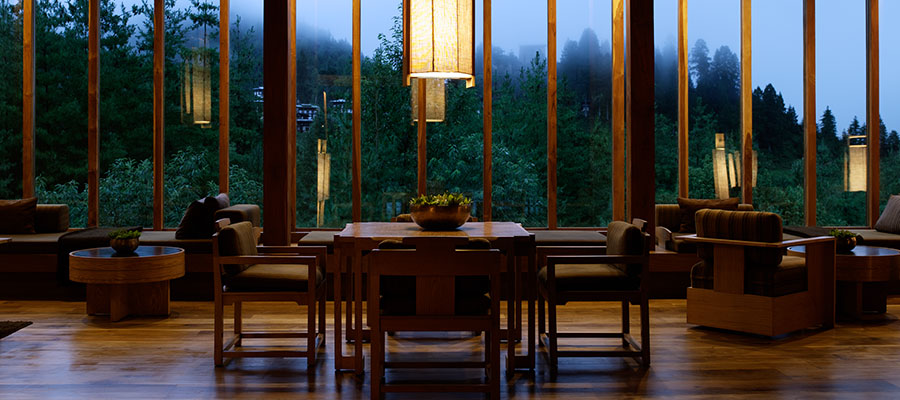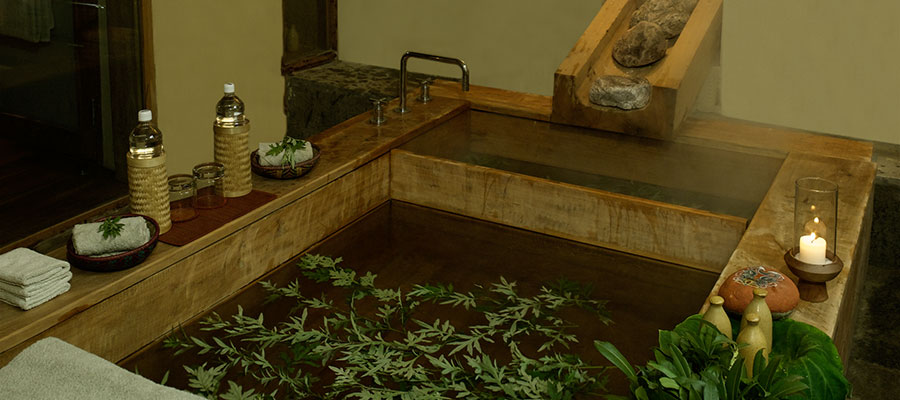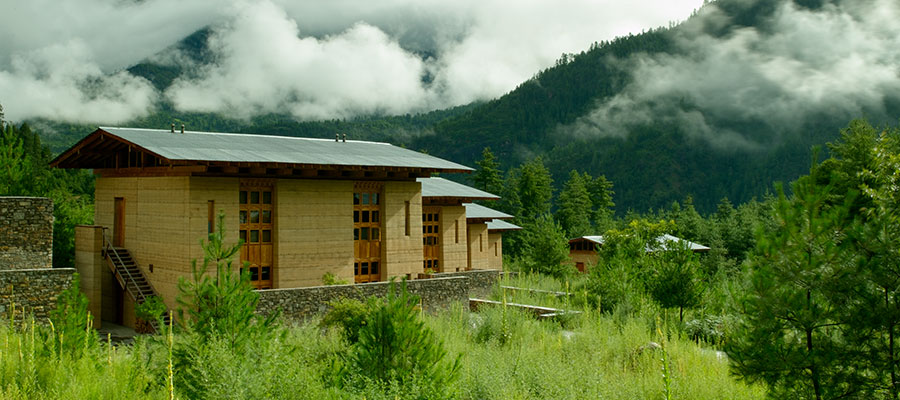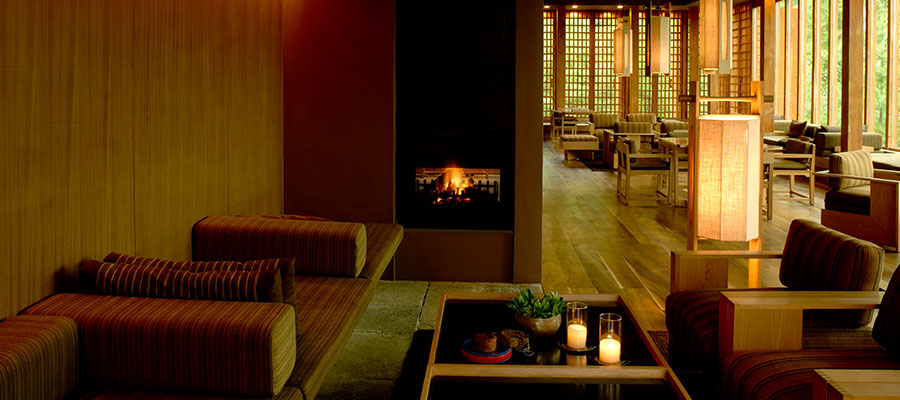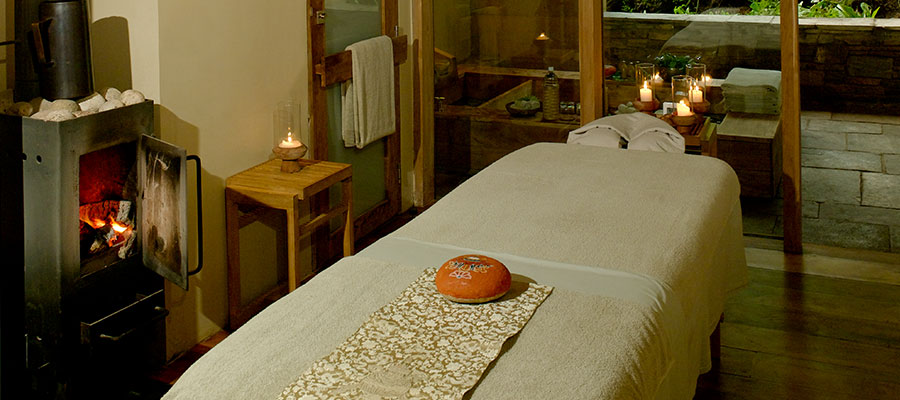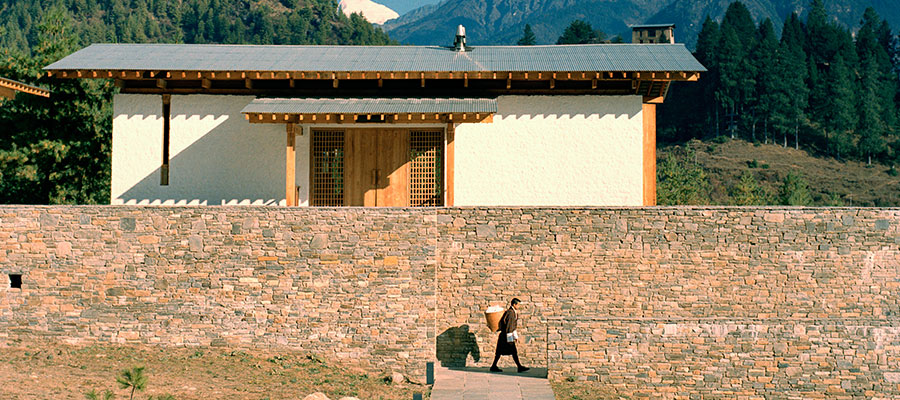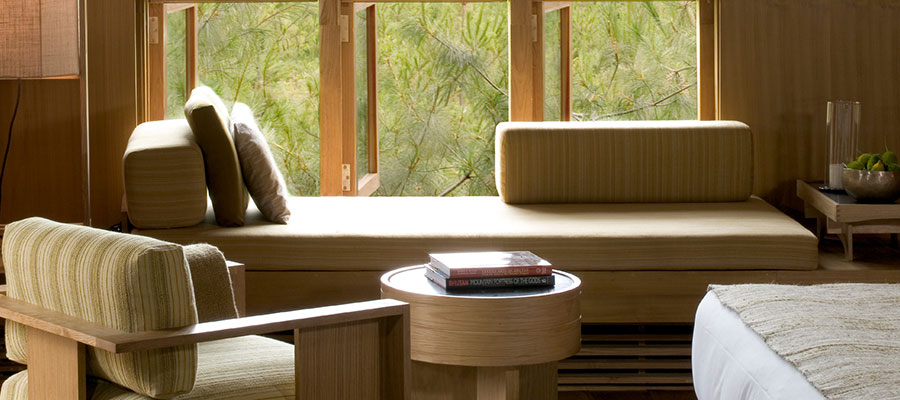 Situated in Balakha Village, 30 minutes from Paro International Airport, the Amankora Paro contrasts rustic elements with contemporary design. Its architecture features natural rammed-earth walls, gently sloping roofs and wood-panelled interiors. Centred by a large flagstone courtyard, a lime-washed stone pavilion houses the living and dining room facilities, library and outdoor terrace, all warmed by fireplaces.
Accommodation
The Amankora, Paro has 24 Suites. Each suite features a combined lounge and bedroom that is furnished with a king-size bed, banquette window-seat and reading chair. In one corner is the traditional bukhari, a wood-burning stove. Opening from the bedroom is the spacious bathroom which is dominated by a large terrazzo-clad bath, flanked on one side by twin vanities and hanging space, and on the other by a separate shower and toilet.
DINING
The Dining Room is the multicuisine restaurant at the Amankora, Paro. The restaurant specialises in Indian, Western and Bhutanese cuisine. Overlooking a small stream, the restaurant opens onto an external terrace and offers a view of the snow-clad Jhomolhari and the ruins of the ancient dzong. Dark wood walls reflecting historic Bhutanese motifs and communal tables give the restaurant a warm ambience.
EXPERIENCES
Amankora Paro offers an array of experiences including a visit to the various Dzongs , temples and Monasteries of Paro. Other activities include trekking, archery and angling in the nearby streams.
Amankora Paro also boasts of a luxury spa offering a series of treatments to allow guests to unwind and harmonise with the serene Himalayan surroundings. Set over two levels, the spa contains an arrival area, changing rooms, a sauna, steam room, glass-walled yoga studio and five treatment rooms each fitted with a shower and unique outdoor bath. Treatments typically commence with a hot stone bath filled with local herbs followed by traditional treatments and remedies.