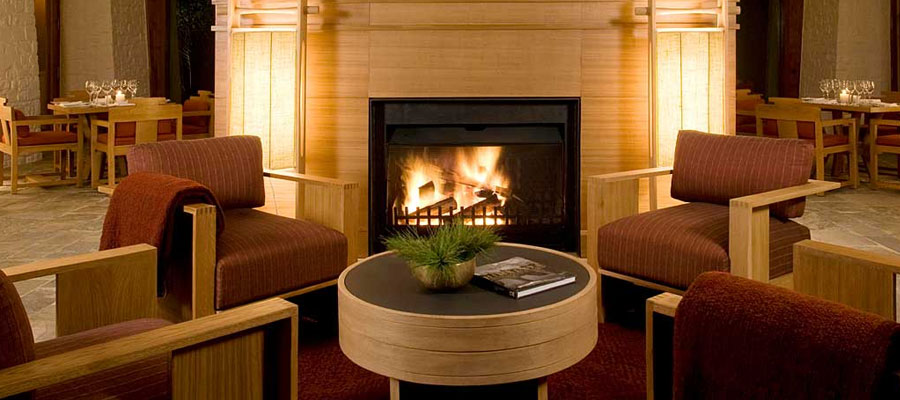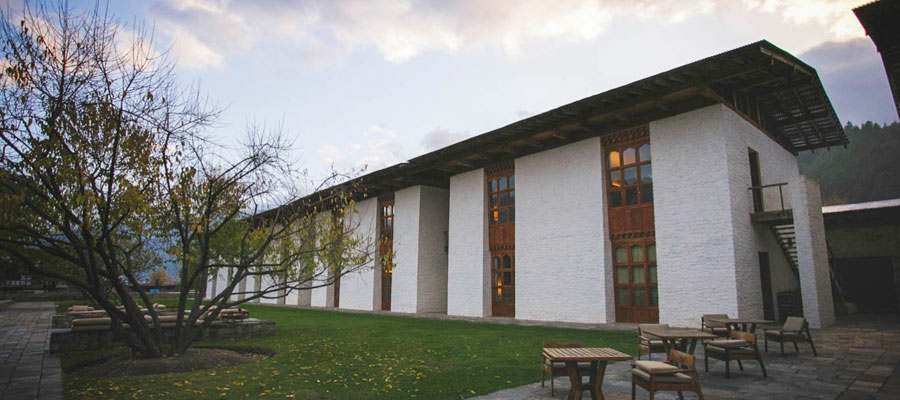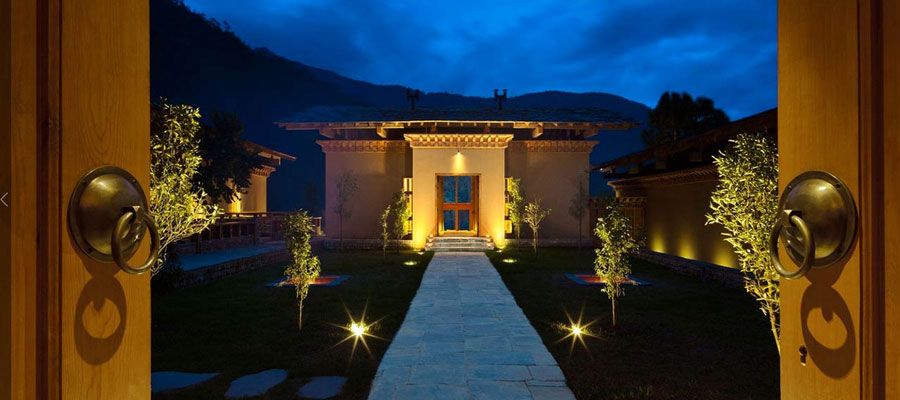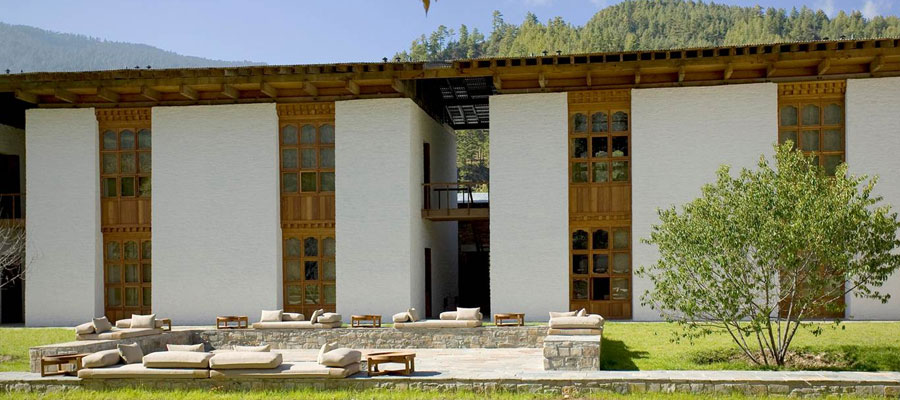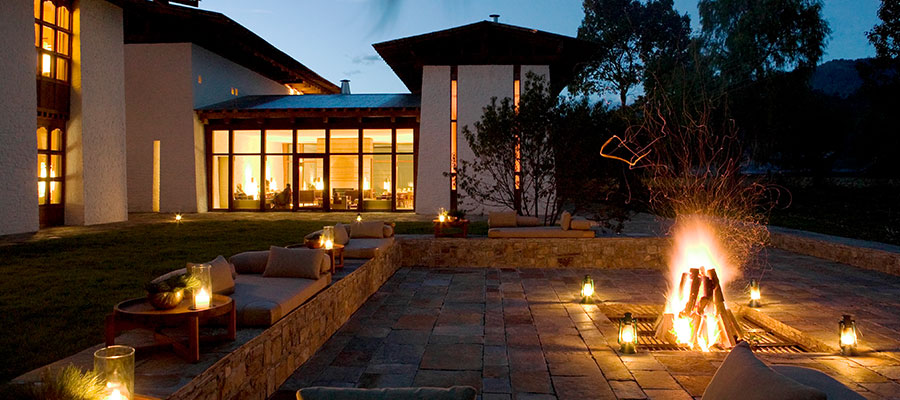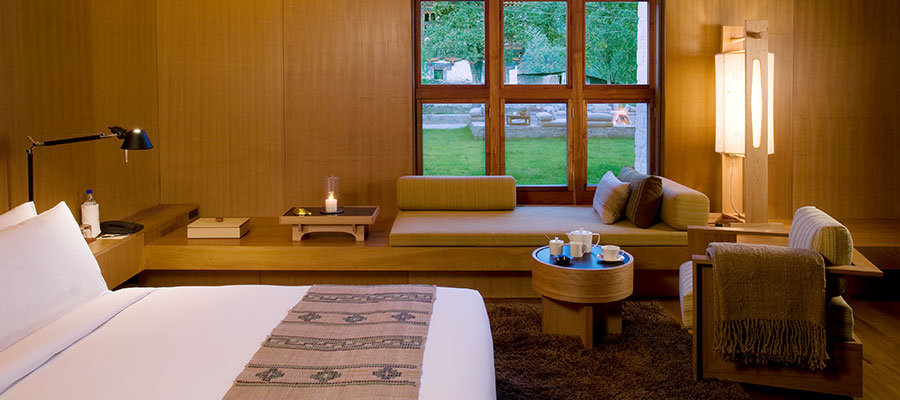 Surrounded by an apple orchard, Amankora Bumthang is located adjacent to Wangdichholing Palace, built in 1857 as the Kingdom's first palace that served as the royal residence until this was moved to Thimphu in the 1950s. Situated within the town of Jakar in the Choekhor Valley , the resort is close to many important monasteries and temples. The resort features a dzong-inspired hallway opening onto a Library and a comfortable Living Room appointed with lounge chairs, daybeds and a traditional bukhari. Floor-to-ceiling windows offer views of a landscaped courtyard adjoining the shared Palace grounds.
Accommodation
The Amankora Bumthang has 16 suites, situated in four separate structures. Each structure contains two suites on the ground floor and two on the upper floor. The suites features wood-panelled interiors, a traditional bukhari, king-size bed, terrazzo-clad bath, shower, twin vanities and a daybed overlooking the courtyard and nearby Wangdichholing Palace and monastery.
DINING
The Dining Room, the restaurant at Amankora Bumthang serves Western and Bhutanese cuisine. Regally-appointed with its soaring ceiling, the Dining room has an extension in the Courtyard for outdoor dining under the shade of local fruit trees.
EXPERIENCES
The Amankora Bumthang offers experiences including visits to the nearby monasteries and the adjacent Wangdichholing Palace. Visits to the nearby cottage industries and organic farms are also offered by the resort. Trekking excursions to the nearby villages can also be arranged on request.
The resort also features a Spa with three intimate treatment rooms, a steam room and changing areas. The Spa at Amankora Bumthang specializes in the signature Zen Massage, which is a balance between dynamic stretches and pressure points stimulation, followed by soothing oil massage techniques to enhance blood circulation, release toxins and increase joint flexibility.