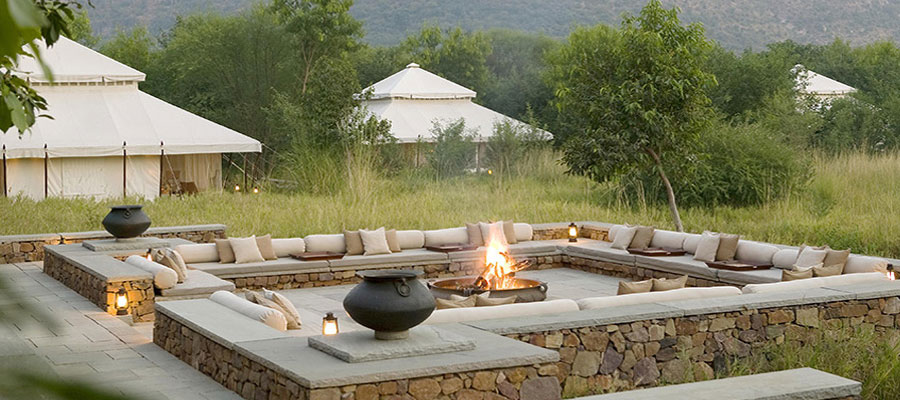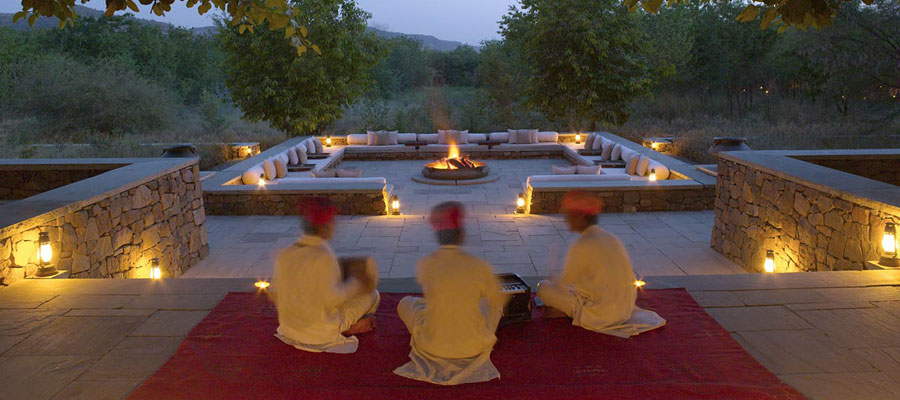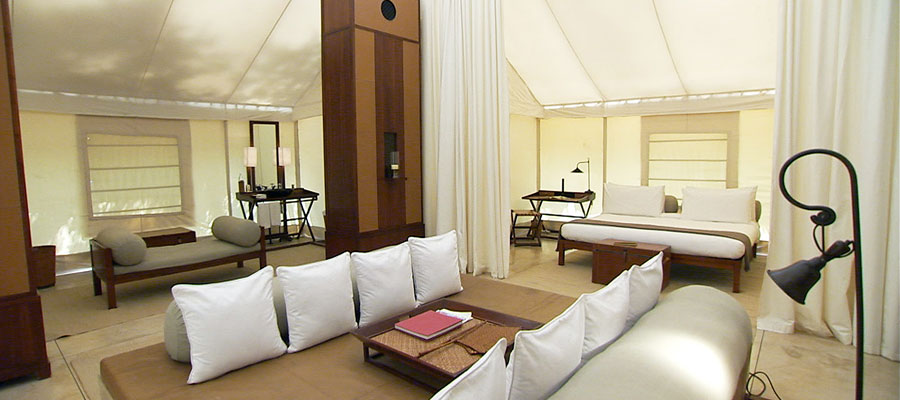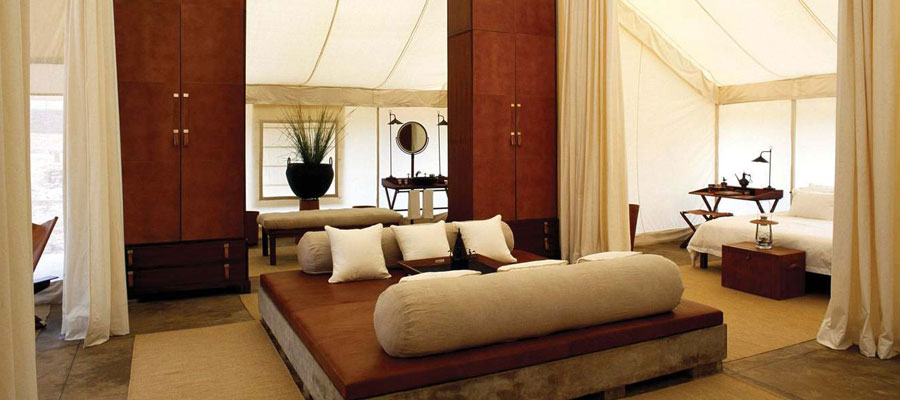 Surrounded by the starkly beautiful Aravalli Hills, the Aman-i-Khás is a wilderness camp located north of Jaipur in a rugged forest in Ranthambore National Park, a sanctuary for India's exotic wildlife and one of the finest place to see wild tigers in their natural habitat. Guests of Aman-i-Khás can also explore the region's ancient forts and colourful rural villages nearby.
Accommodation
Aman-i-Khás offers accommodation in 10 luxury air-conditioned tents each with soaring canopies draped in the Moghul style. The tents are identical in style, each set on a raised concrete plinth. Each tent features a private deck, sitting area and a bedroom with ensuite bathroom and each area is separate by cotton drapes. The bedroom area is fitted with a king-size bed flanked by twin writing desks. The bathing area includes a shower, soaking tub and separate toilet and the dressing area contains cupboards with closet space and twin vanities. Each tent is air-conditioned and can also be heated depending on the season and time of day.
Dining
Aman-i-Khas has a separate lamp-lit dining tent furnished with one large communal round table and several smaller tables, all surrounded by chairs. Indian cuisine and a range of Western dishes are served, and the freshness of produce is ensured as most of the vegetables and herbs are grown in the camp's organic vegetable garden. Meals can be tailored to suit individual tastes, and the daily changing menu reflects seasonal produce. Dinner is most often concluded around a roaring outdoor fire that serves as a focal point in the evenings.