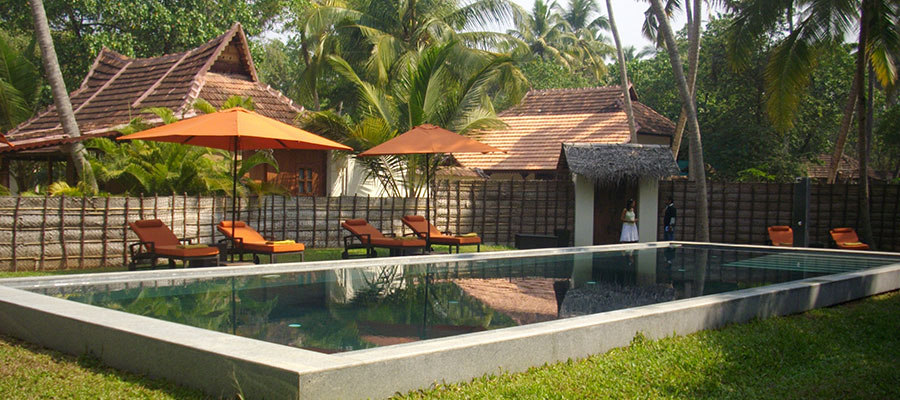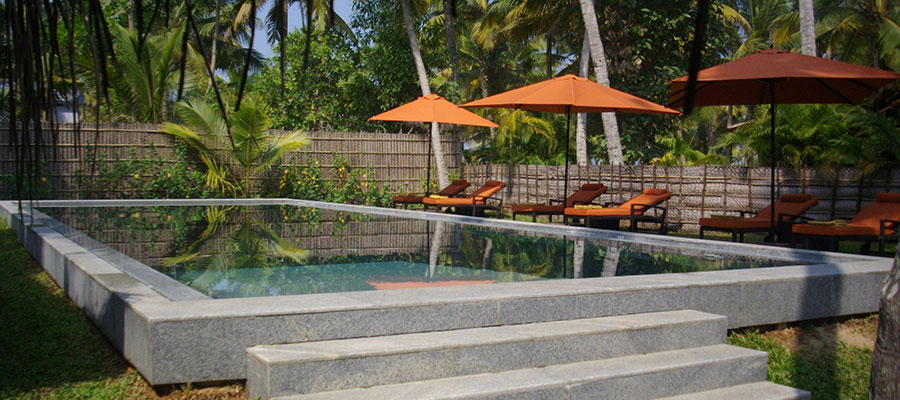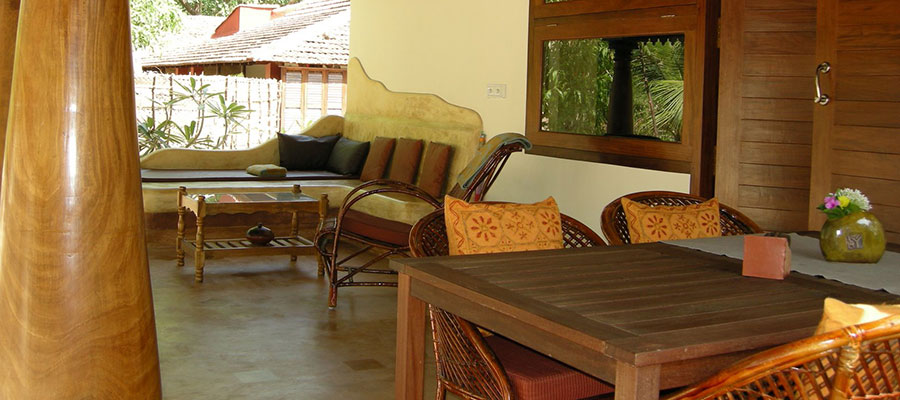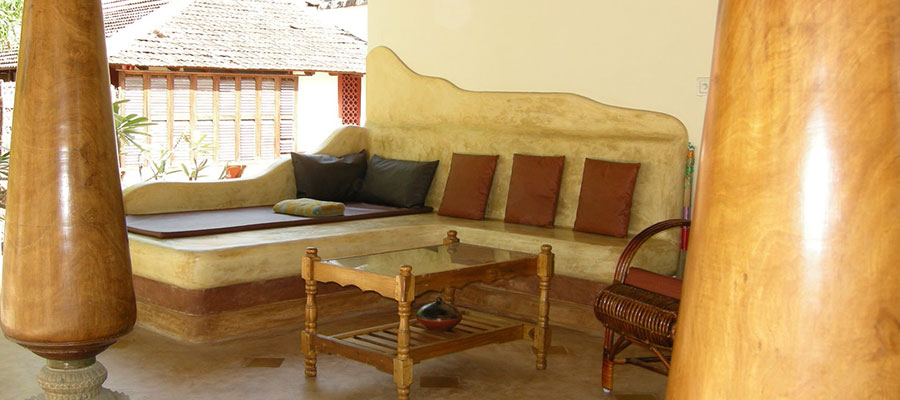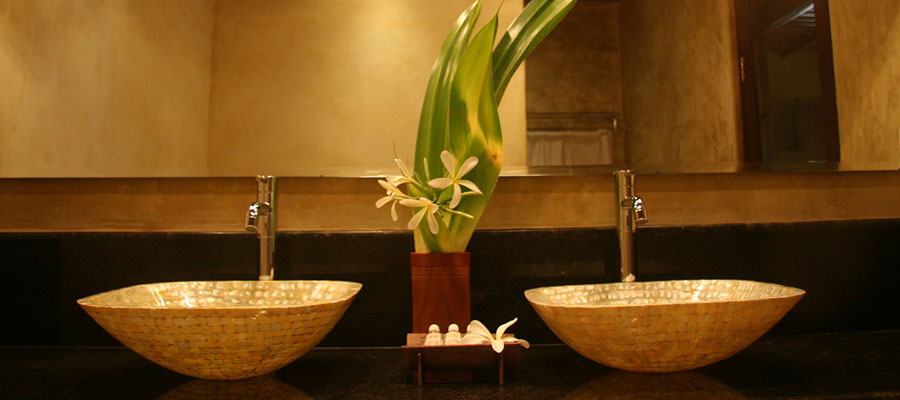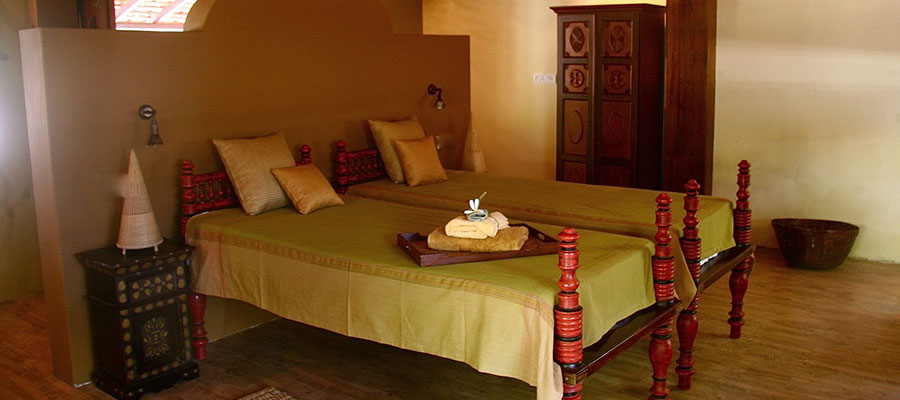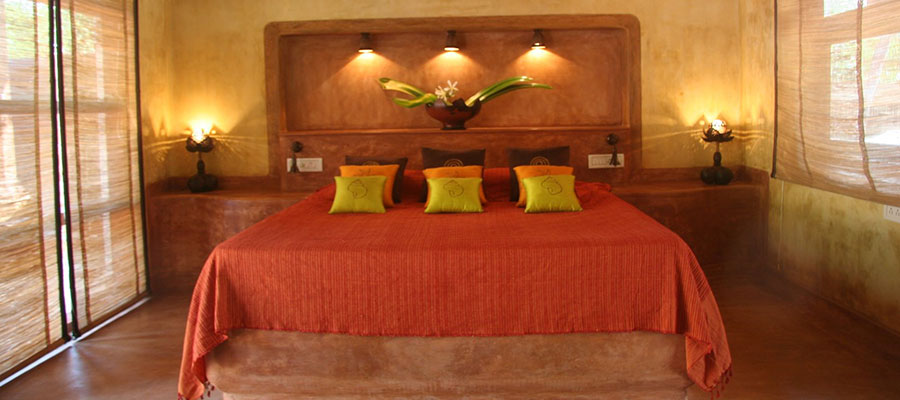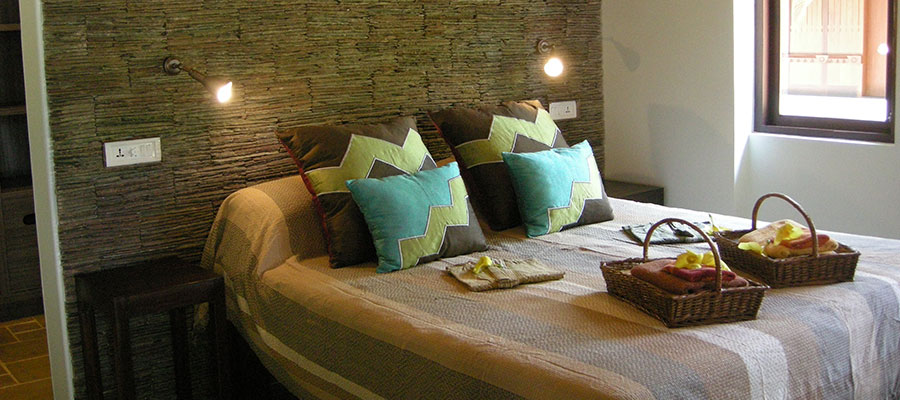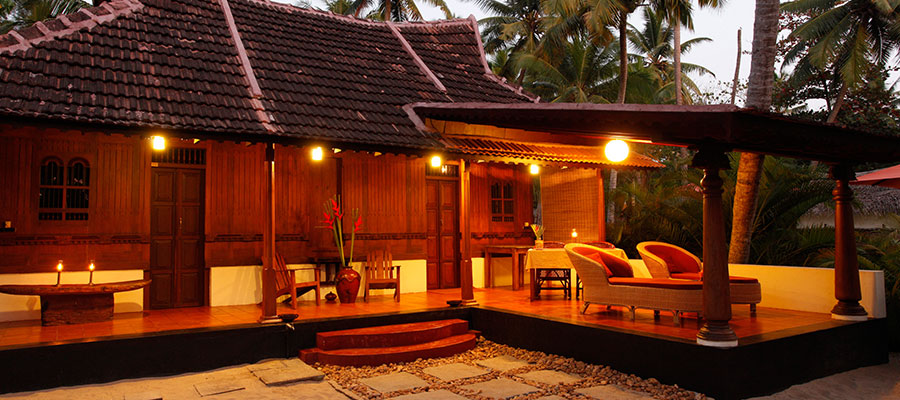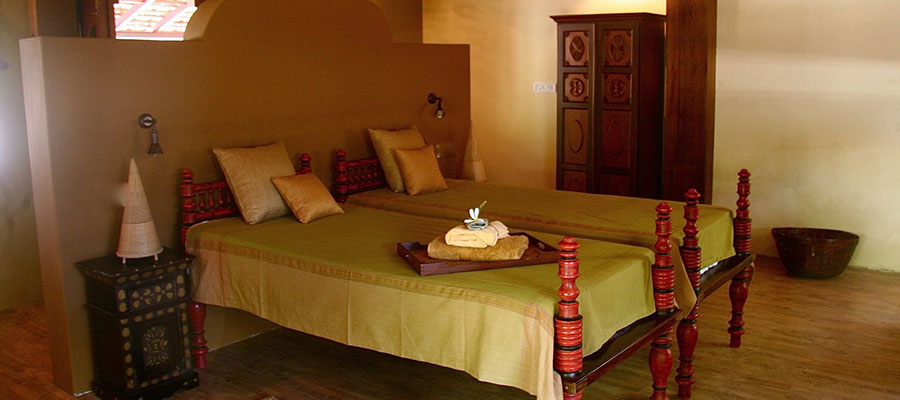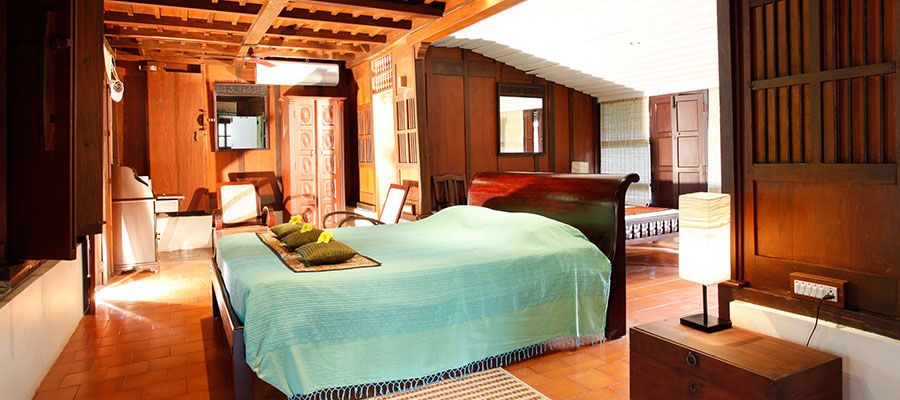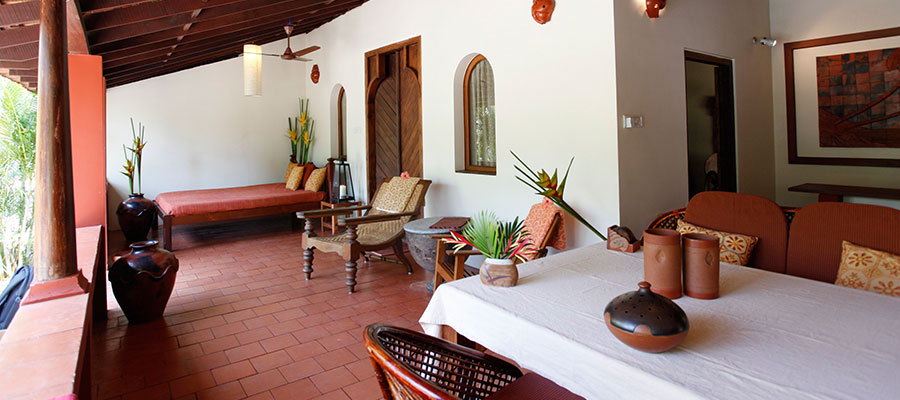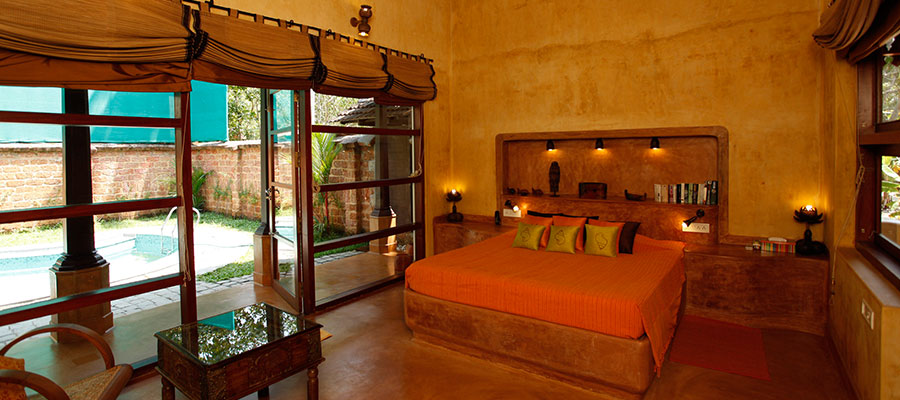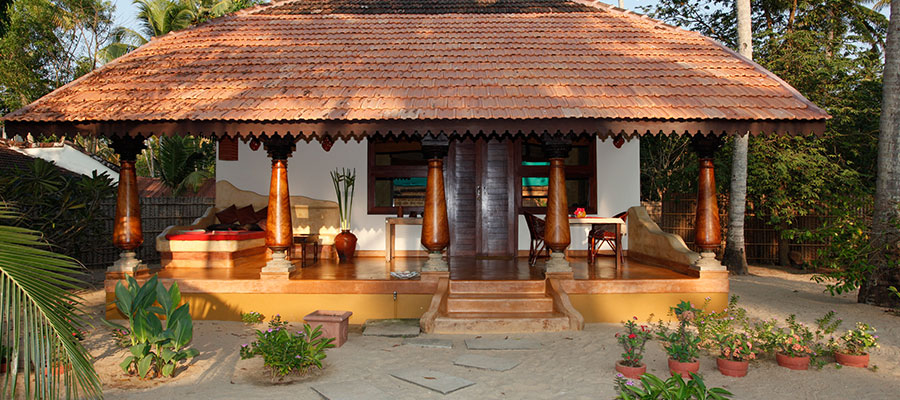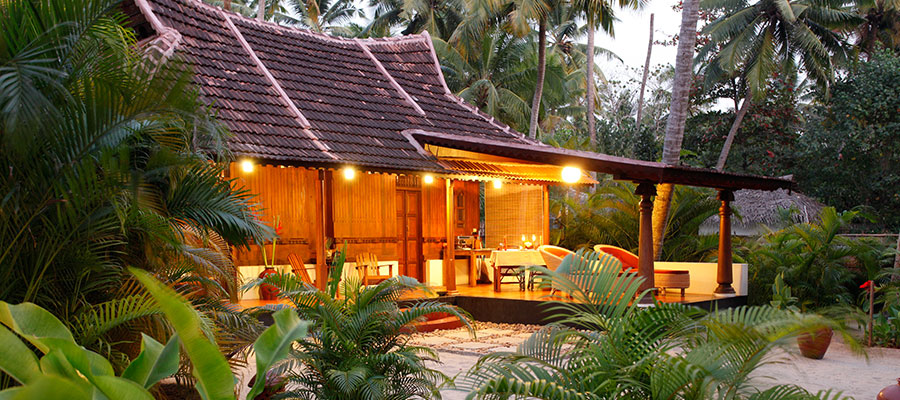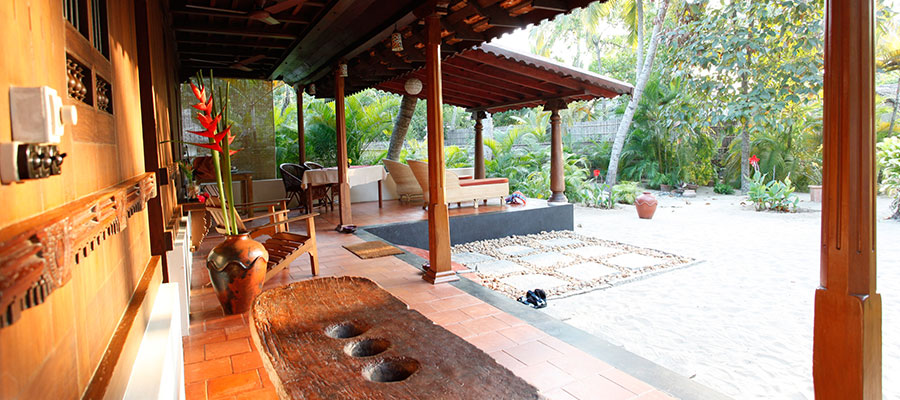 A Beach Symphony' is a languid getaway on the silvery sands of Marari Beach. A small boutique hotel run by a couple, this is an intimate property that blends interesting design with a traditional Keralan feel and ideal for those not wanting a larger resort style experience. Large verandas and private gardens surround the cottages ensuring unadulterated peace. At this beach paradise, the art of relaxation is perfected. The warm and homely ambience has been created and conceived with the guest in mind.
Accommodation
A Beach Symphony comprises of 4 air conditioned cottages, each with large veranda and private relax garden. All cottages are different in style and atmosphere but are decorated with same attention to detail and finishing. Khombhu and Nagaswaram cottages are closest to the sea, with Violin and Sitar just behind them. Violin Cottage has its very own plunge pool.
Dining
The Beach Symphony does not have a common doing space. All meals are prepared to order in consultation with the chef and hosts and served on the verandahs. Dining in the garden with candlelights, can also be arranged on request.
Most of the product are sourced fresh from the local market and the seafood is bought from the local fisherman hours before, so it is fresh and hugely tasty.
EXPERIENCES
The main experience at Marrari is leisure and relaxation by the beach. A private area reserved for the villas' guests is furnished with sunbeds, parasols, hammocks, a shower, a shelter and a full-time attendant.
The hotel offers Trek Mountain bike for a tour in the neighbourhood. The hotel can also organise an original tour with an auto rickshaw (tuk-tuk) to visit some temples & churches in the area or visit the local coir home industry. Alleppey visits and boat tours on the Vembanad Lake and canals and day trip to Kochi can also be arranged.
The hotel has an ayurvedic massage centre known as "Ayur Kutiram" that offers relaxing general body massage or one of the many other treatments available or a full 1 or 2 weeks Ayurvedic program.