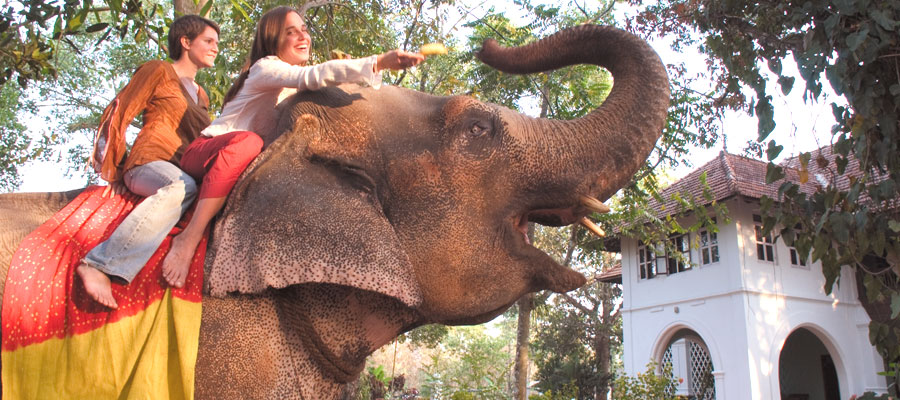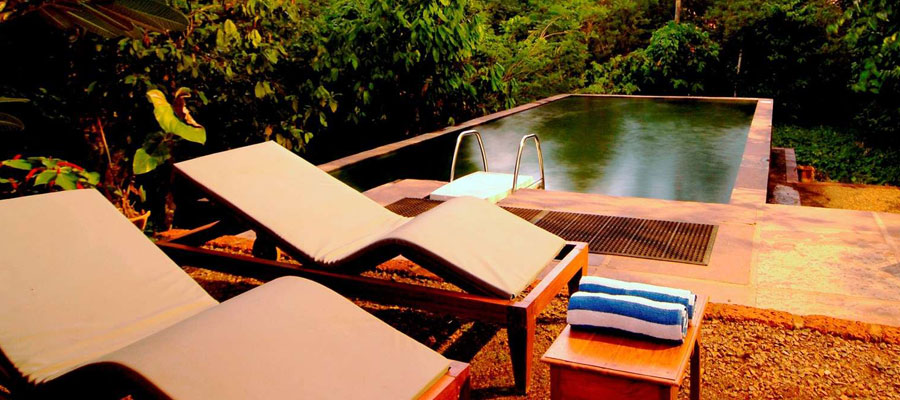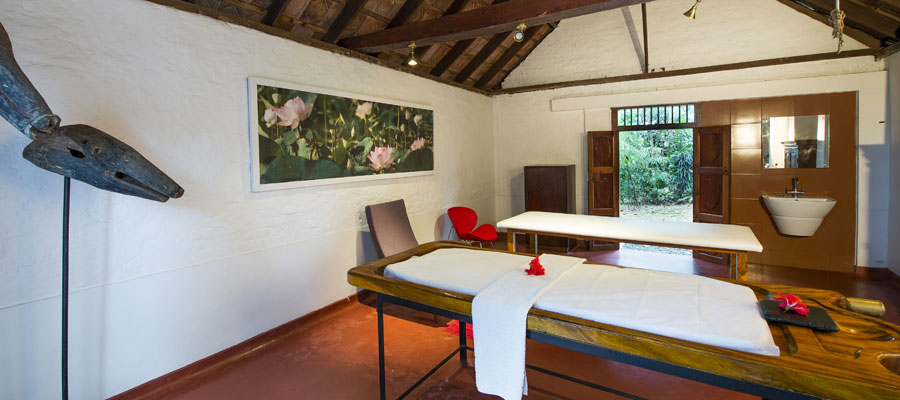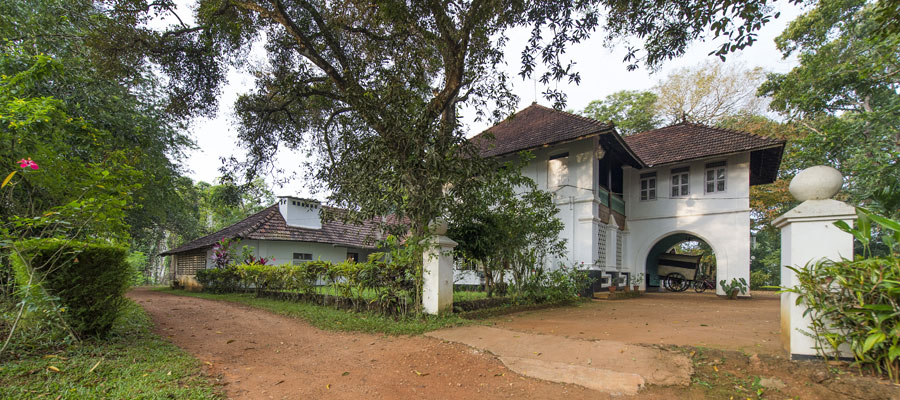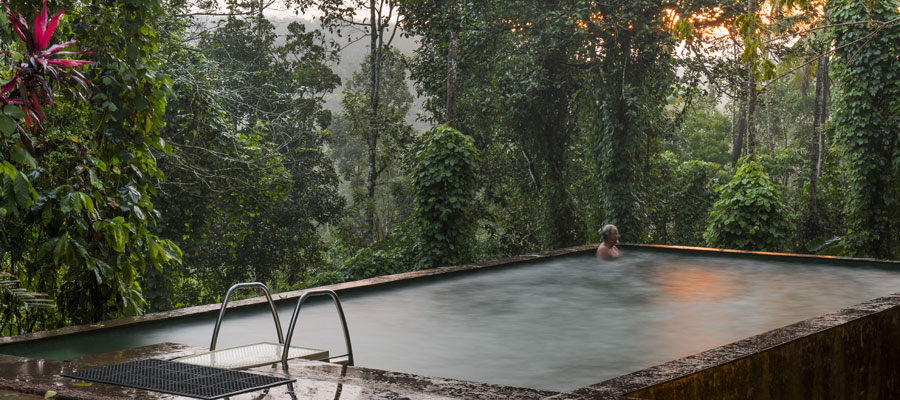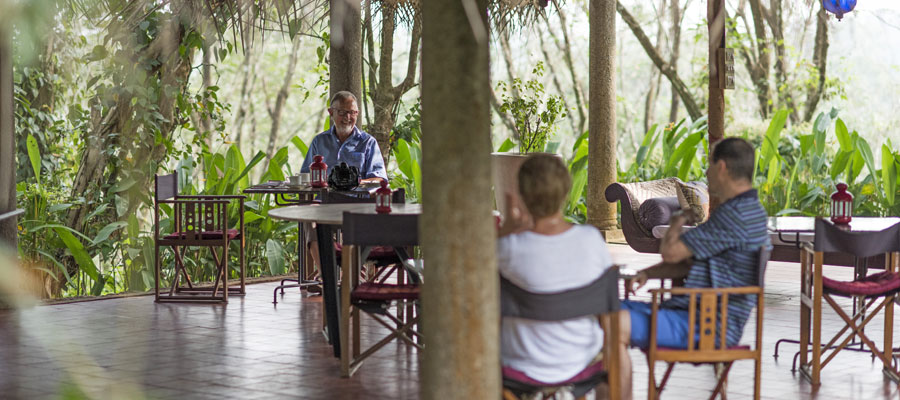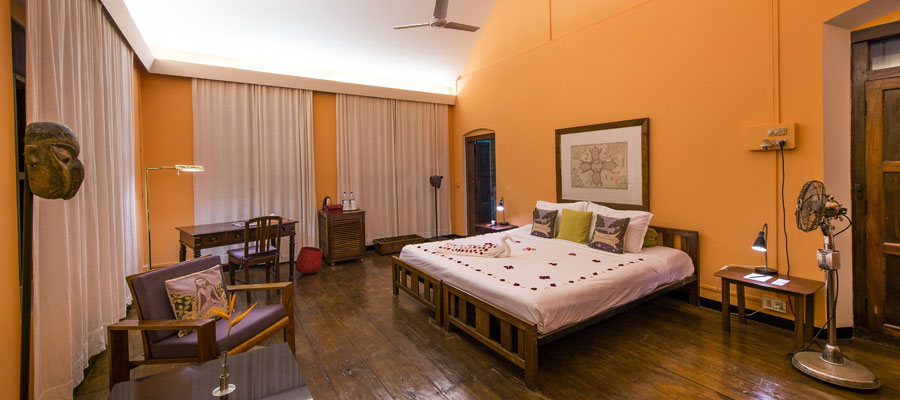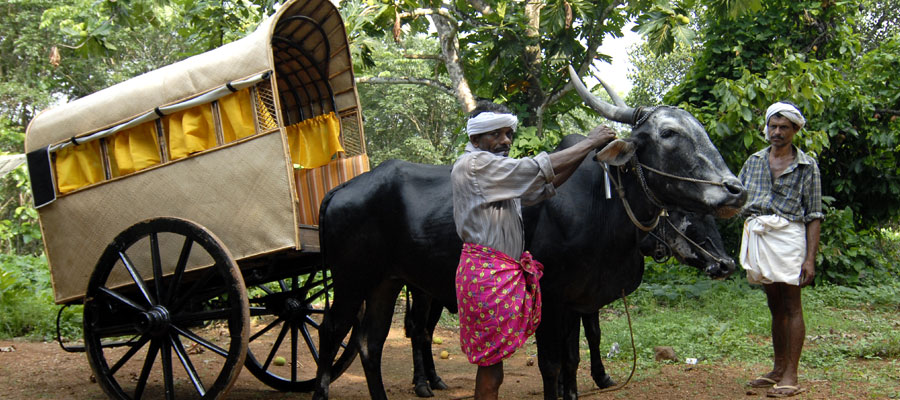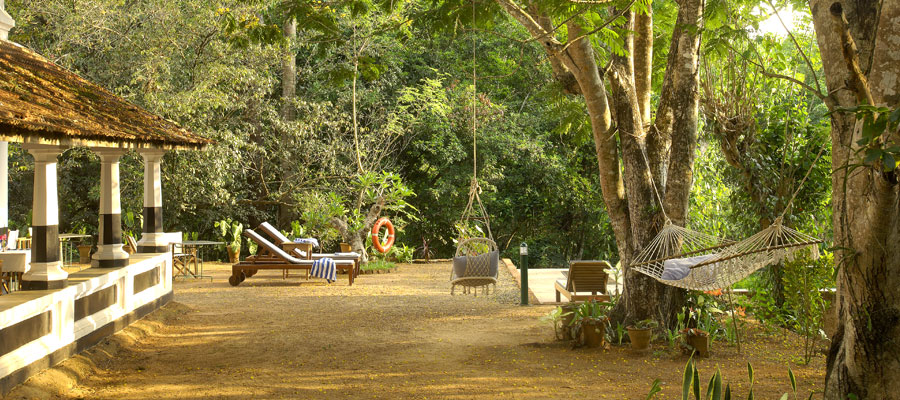 Serenity at Kanam estate is an intensely private villa hotel surrounded by rubber estates and tropical spice gardens. Thoroughly re-designed, this dream come true 1920s estate bungalow has fully retained its heritage ambience and blends into an unspoiled rural setting.The rooms have a polished stone floor on the ground floor and coir wall to wall carpeting on wooden floor in the 1st floor and are decorated superbly with stunning colour schemes and antique & contemporary objects d'art which blend with the local environment.
Located on a small hilltop en route to Periyar, Serenity is 130 km from Cochin International Airport.
Accommodation
The serenity has 6 rooms categorized into:
- Deluxe double rooms: 3 rooms; 1 room on the ground floor 2 room on the first floor. 2 of these rooms are Air conditioned.
- Deluxe twin rooms: 1 room on the ground floor and 1 room on the first floor.
- Deluxe double room on the first floor with the bath outside the room.
All the rooms are furbished with an eclectic mix of period furniture, artworks & design. All the rooms have private verandhas.
Dining
The dining at serenity is a one to one experience. The cuisine is a highlight, featuring produce grown on the plantation. A trained chef, will prepare delicious meals, based on the recipes of The Malabar House cuisine with a strong focus on local flavours. Keralan and Mediterranean influenced cuisine is available. Meals are taken either on the privacy of your veranda – terrace, on the patio by the swimming pool deck or in the sitting/dining room. The a la carte menu offers plenty of choice.
EXPERIENCES
Set on acres and acres of lush green hills and century old rubber plantation that's easily a century old, there is plenty to explore at Serenity. Cycling tours and escorted walks in the surrounding spice plantations, day with the elephant, bullock cart excursions & day excursions to discover the backwaters, temples & ancient churches make up the bulk of the local activities at Serenity.
AYURVEDA
Purespa at Serenity opens a door to the deeper culture and wisdom of Kerala by adding the intimate & cocooning ayurveda treatment experience to a basket of highly personalized experiences. The menu offers a wide range of treatments which suite the guest's time and needs. They range from 1 day to 14 days and give plenty of time for leisure or exploring the exciting world around purity. All treatments happen in consultation with the in-house Ayurveda doctor and Physician diagnosing and prescribing a perfect balance of wellness therapies. Based on individual needs and the available time within the guest's holiday schedule, the ideal treatment is prescribed. The purespa at serenity has 2 treatment rooms. If any client wants to have a yoga session then that can be arranged on request.