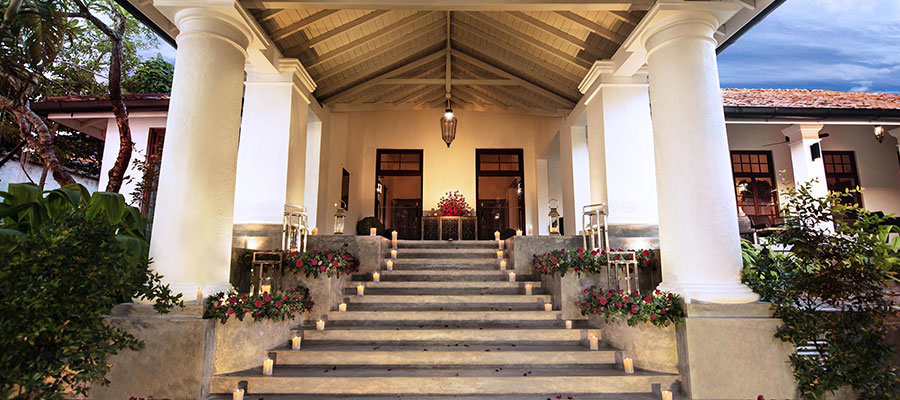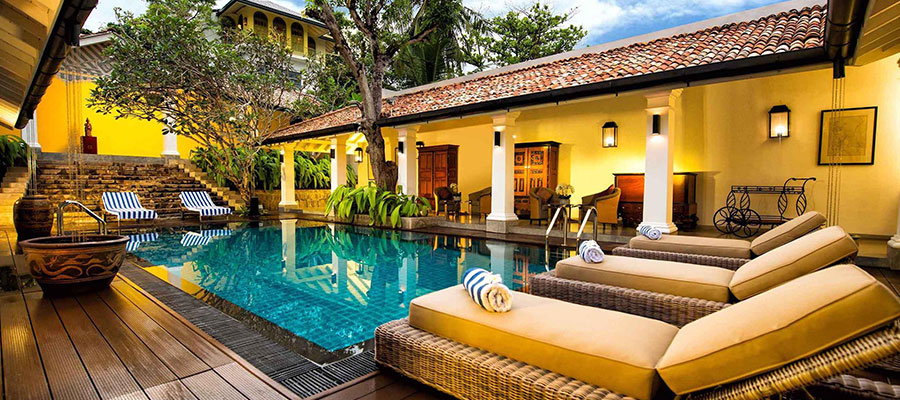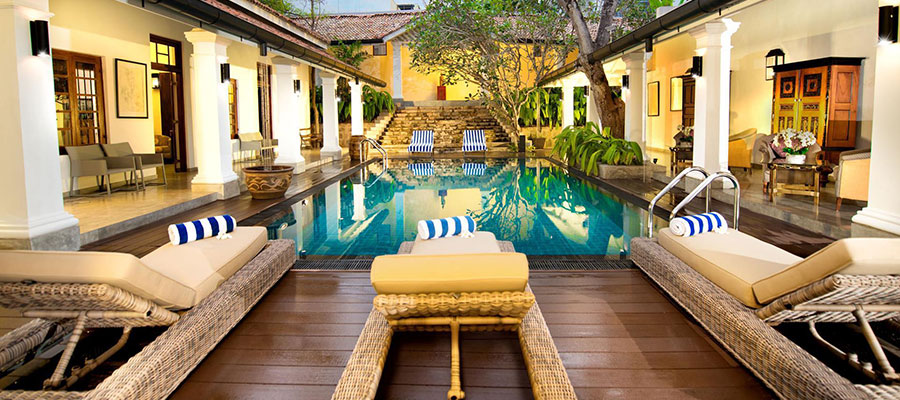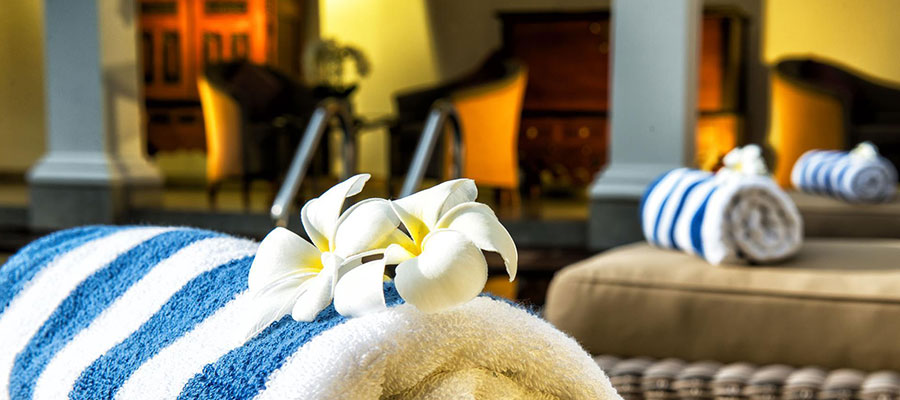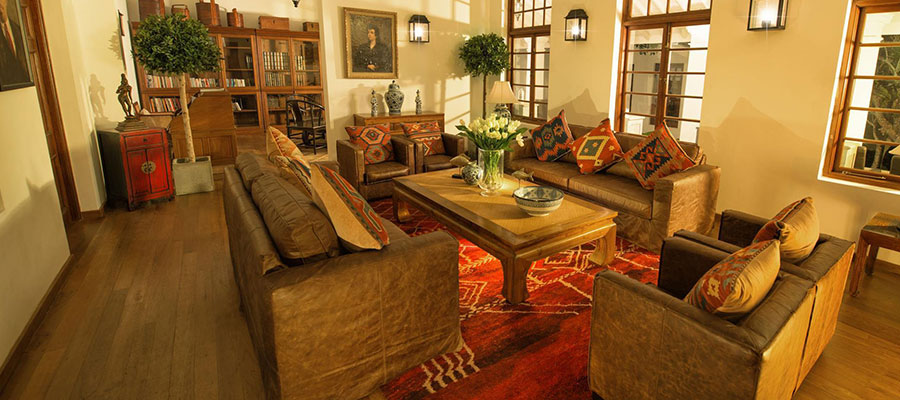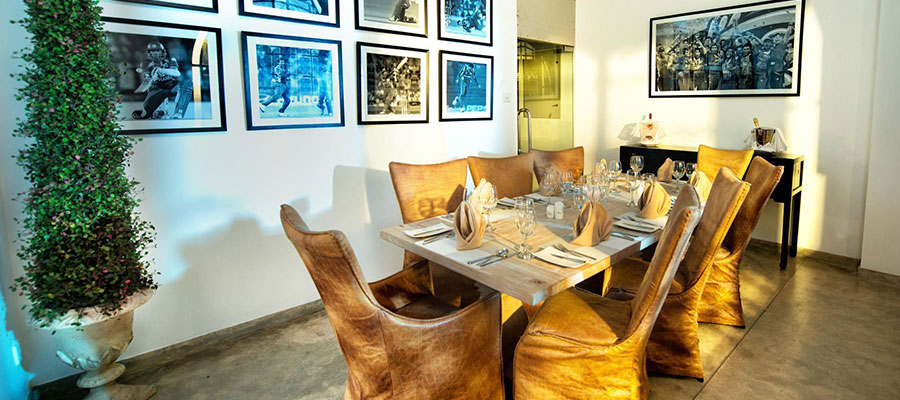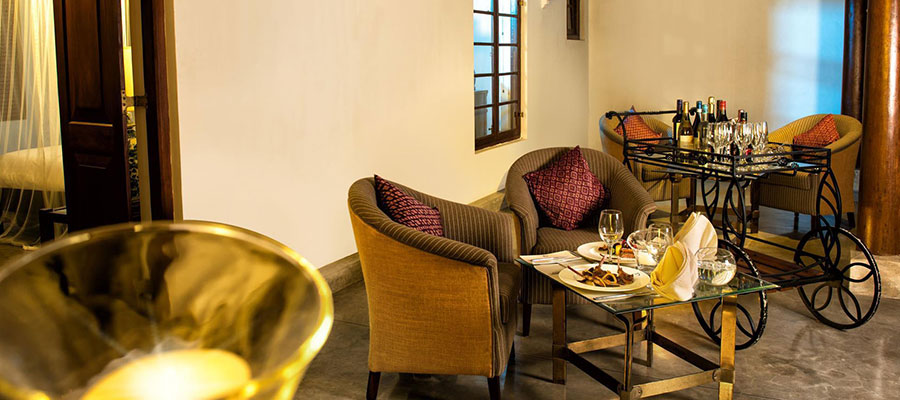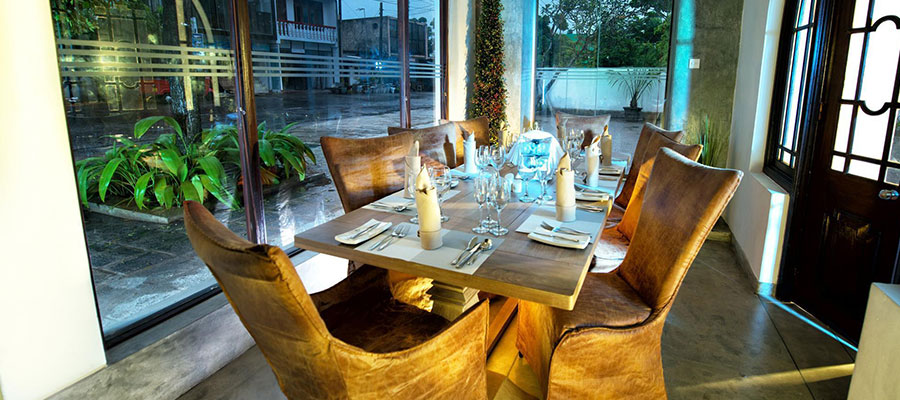 D Pavilion Inn defines the ultimate boutique hotel experience in Colombo. With its mid twentieth century heritage structure and antique style furnishings, this colonial villa embodies the art of luxury living. The Pavilion offers the ultimate in privacy and seclusion for the most discerning traveler.
Accommodation
Deluxe Rooms: The Deluxe rooms combine colonial charm with modern amenities and offer ultimate boutique accommodation. One can personal sanctuary at the D Pavilion and leave the cares of the world behind.
Suite: The suite offers premium accommodation for the traveler who demands the best in a luxury lifestyle. Complete with four poster bed, the suite is exquisitely furnished to soothe the senses.
Dining
The Gables: The Gables is the fine dining restaurant that will take you on an unparalleled culinary journey where you will be served fine wines from the cellar. They also offer Private Dining at Dili's Turf and the Chef's Table at the Kensington Oval.
The Cricketers Arms: The dining experience comes complete with a show kitchen and the unique ambience created by cricket memorabilia, including a display of authentic autographed bats, gloves and T-shirts worn by international cricket stars.
Bar: The bar at the D Pavilion is artfully decorated with a cricket theme, and is the perfect place for you to relax and experience the excitement of a cricket match on big screen. A private lounge is available for groups to relax in privacy.
Experiences
The Library: For most people, reading is a passion and an excellent pastime. Immerse yourself in an interesting book from library. The library comprises of a huge collection of books where anyone, regardless of age and taste, will find something useful.
Salt Water Swimming Pool: Unwind yourself from the cares of the world and relax in the soothing salt water swimming pool as salt water is a healthy and environmentally safe alternative for your skin.